The Article
Doors on Parade: a 50th Anniversary Celebrated
14th November 2019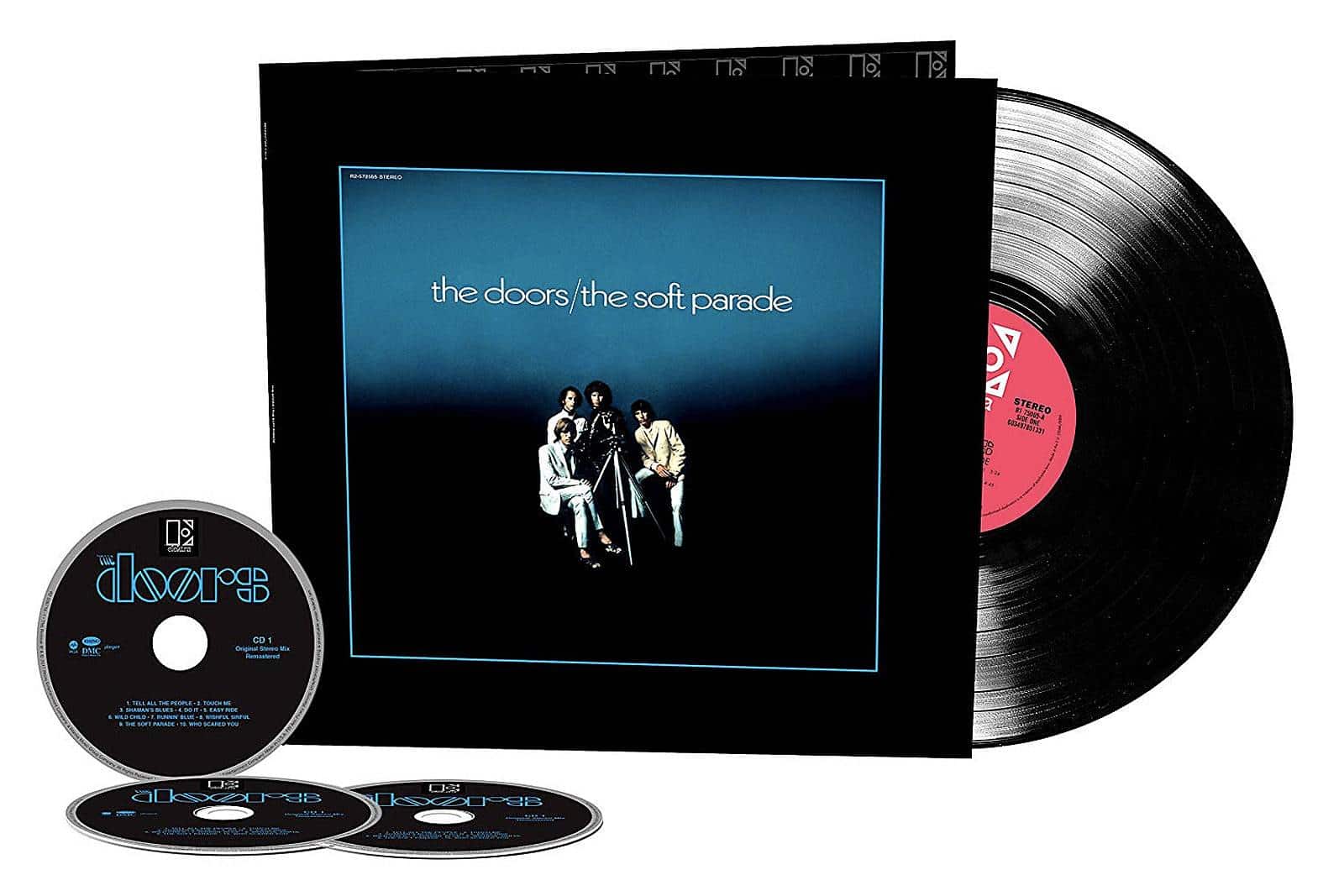 Title: The Soft Parade
Label: Rhino
Originally released in 1969, many Doors fans would look upon this album as one of the band's lesser efforts.
Lesser in terms of Jim Morrison's tenure, that is. For some, the issue is the introduction of strings and that brass section. 
Others might point the finger at the quality of the basic songs. Certain fans might even focus directly on Jim Morrison himself and his performance. 
From here, Morrison was on a downward spiral. In the year of this release he would be convicted of showing his genitals on stage, would then hit the bottle and the drugs and would be later heard to mumble to this then Producer through his glass of booze, "Brian, Janis, Jimi – you're drinkin' with number four."
That said, there were elements to extract from this release such as Touch Me (where the strings et al actually worked), and the rock-out time within Wild Child. And then there was the poetry-infused title track. 
This luxury edition arrives as a piece of vinyl and 3CDs. A 50th Anniversary Deluxe Edition, it includes the original studio album – and the B-side Who Scared You – newly remastered by Bruce Botnick,
The Doors' longtime engineer and mixer.
There's a host of rarities included too such as a dozen unreleased songs. Among the highlights are stripped down Doors Only versions of five tracks where the horns and strings have been removed.
The set also features three of those stripped-back versions with new guitar parts added by Robby Krieger.
In mastering terms, I'd say that a touch of compression has been added but there's nothing harsh.
Enough to 'enhance' the upper mids and treble, adding a pinch of precision on the upper frequencies. In broad terms, the soundstage is clear and open with analogue organ sounds offering focus and guitar sounding precise.
If you plan to purchase the above, please consider buying through me – the following links allow me to skim a bit off the price to help maintain this site. Thank you:
[Don't forget to check out my Facebook Group, The Audiophile Man: Hi-Fi & Music here: www.facebook.com/groups/theaudiophileman for exclusive postings, exclusive editorial and more!]