The Article
Direkt Speakers From Heco: Sensitive Souls 
14th November 2018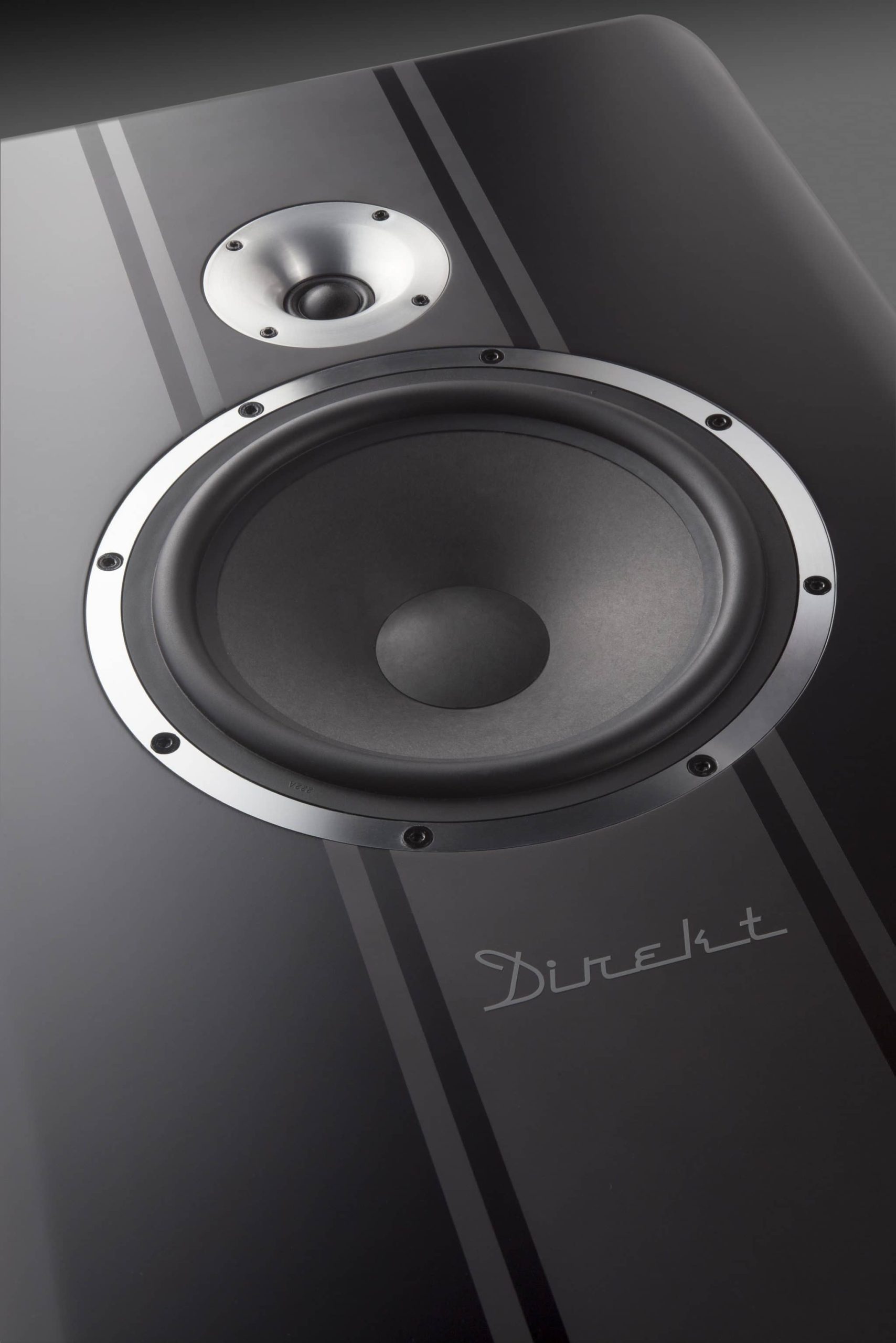 Looking for a pair of high efficiency, sensitive speakers with a unique sense of styling? Paul Rigby reviews the Heco Direkt speakers
I can't seem to get the notion out of my head – these speakers, with the stripe running down the centre? Looks like a Lambretta scooter to me. If ever there was a pair of speakers for a Mod, this was them. Want to listen to the Small Faces? Try to be Direkt.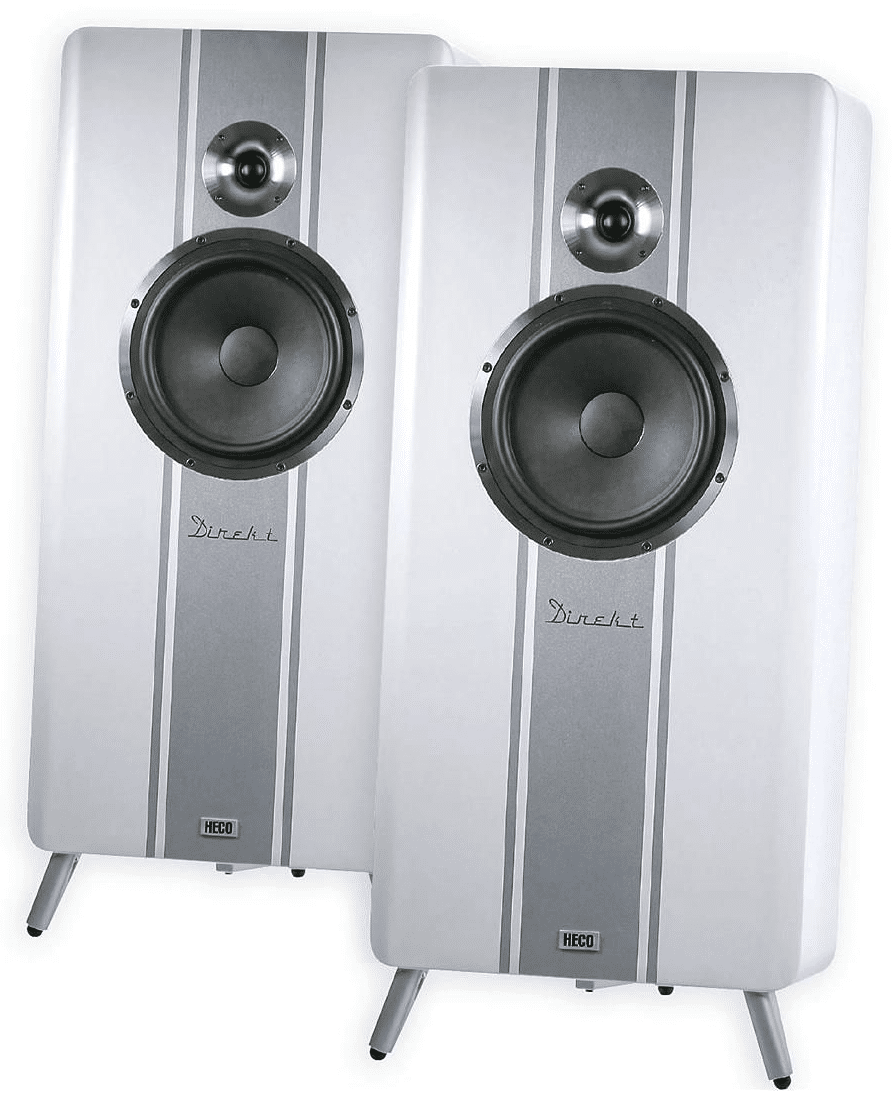 All these speakers need are 57 pairs of wing mirrors sticking out of the sides. 
Tearing myself away from my over-active imagination, the Direkts are large two-way speakers with a unique, broad MDF-based frontage that gives the aesthetic a retro feel.
On that front is a 28mm silk domed tweeter with a solid aluminium front panel and wave control horn, powered by a double magnet system.
The 279mm mid-bass unit arrives with a Kraft paper diaphragm and lightweight dust-protection cone in a die-cast aluminium cage. Underneath is a pair of downward-firing bass-reflex ports. A pair of speaker terminals can be found at the back. Arriving with a sensitivity of 95db, they are ideal for low powered valve amps from around 10W or so.
The speakers weigh in at 26kg and stand on their own trio of metal legs that arrive loose and need to be screwed into the base before use. You can attach spikes or rubber feet on the ends. 
Available in black/black and white/silver, each speakers spans 440 x 998 x 397mm
SET UP
Before the music itself took effect, I was impressed at the sensitivity of these speakers and how easy they were to drive. Like other sensitive speakers I've come across, the Direkt speakers needed tweaking in order to find the sweet spot. For me, that was pointing the tweeters outside of my left and right ears, almost pointing directly down the room but toed in a touch. Too close to the ears and they tended to 'beam' and hit a slight stridency from guitars and vocals at high volumes. If you get that, swing them out a bit further from the ears.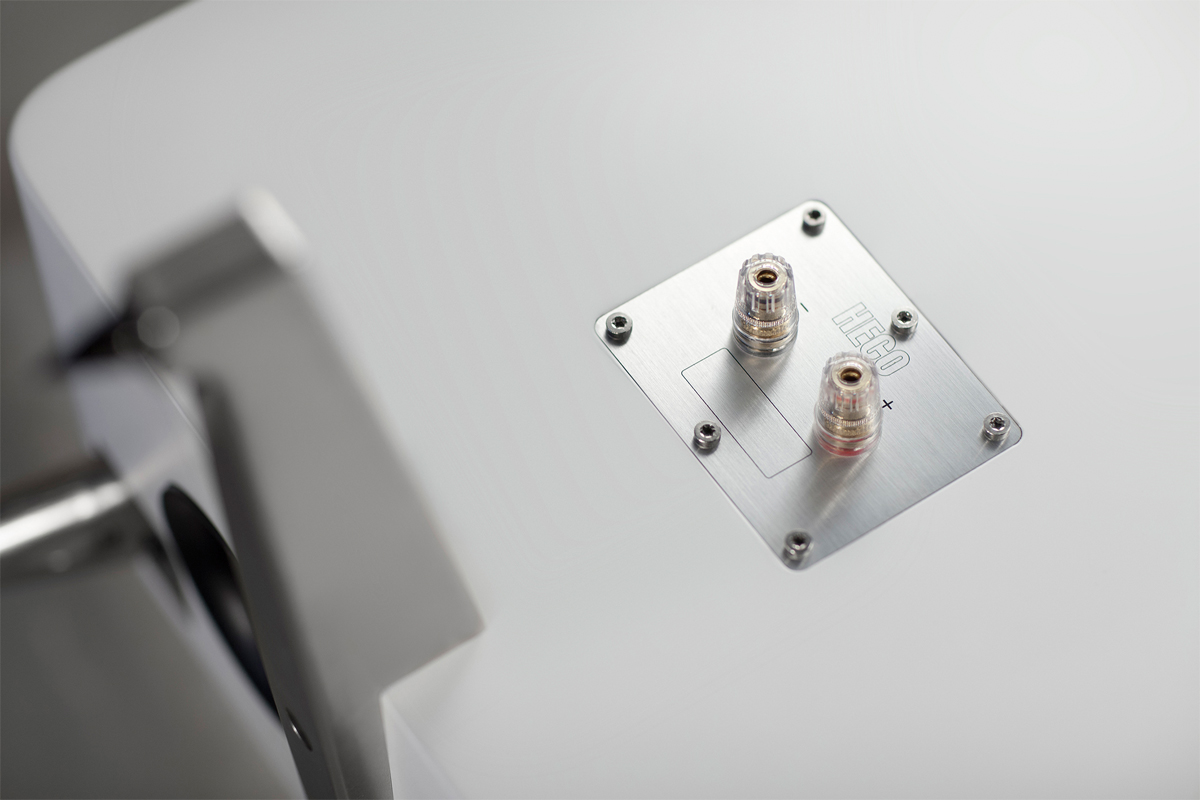 Each speaker also needed careful moving to centralise the stereo image. Once done, the soundstage clicked into place and all was well with the Heco world. Apart form that, these speakers sounded like they hadn't been played for a while so needed a fair bit of breaking in, to loosen up the joints, as it where.
SOUND QUALITY
I began with vinyl and the country ballad, You're Free to Go via Emmylou Harris from the album, Thirteen.
Highlights to look out for are Harris' throaty, sometimes dry and raspy delivery, a pair of lazy acoustic guitar strums, a mandolin solo during the middle eight, occasional but rather subtle piano chords and shy cymbal taps with reverb tails but the speakers need to be insightful enough to track them.
Once up and running, I was happy to hear the textural delivery from Harris, the little catches in her voice, the slight dryness that accompanied the emotion of this 'break up' song, two lovers realising that the end has arrived.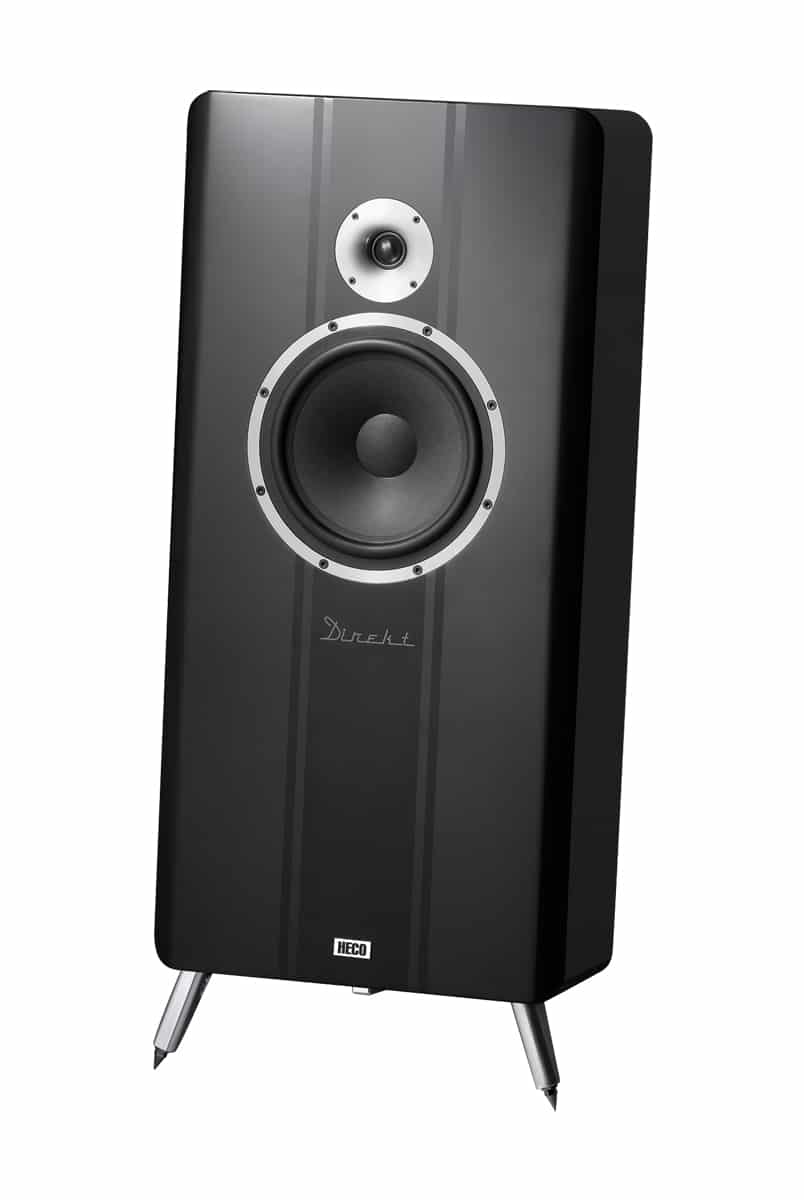 The strumming acoustic guitars offered plenty of detail and midrange delicacy, exhibiting a full set of moving strings and the the pick that sped across them giving that shooting strum effect.
The suite of piano chords were there, present and correct, providing a decidedly grand effect to the music and the mandolin, subtle and reserved, showed how the Direckt speakers were able to utilise their insight to tease out the delicate strum sounds. 
Treble was similarly impressive. The cymbal taps, lounging way to the rear of the mix, were accessed by the ear while the delicate reverb tails could be tracked easily. 
I then dived into Queen at their rocking best and Dead on Time from the album, Jazz.
I was impressed with the well structured soundstage here. The sense of imagery was well implemented by the Direkt speakers while bass extension was a definite highlight, the lower frequencies were strong and massy while sub-bass extension was impressive, giving the music drive but also a high energy excitement. 
Transient ability was also good, Freddie Mercury's vocals were lively, responsive and sprightly. This particular cut suffers a touch from brightness during vocal crescendos and the Direkts didn't hide that, their transparent nature was fully prepared to let you know when a master wasn't quite right. So, be prepared by the Direckt's honesty.   
I decided to draft in a bit of Babs, Barbra Streisand, to see how the speakers coped with there vocal range. Did you know that Streisand sang prog rock? Check out the LP, Guilty and the track Make It Like a Memory and be prepared to store it next to your single of Music by John Miles.
During the song, Streisand's vocal was impressively detailed, the orchestral backing was clear and impressively spacious with plenty of air to encourage fine detail.
CONCLUSION
Plug the Direkt speakers into the right amplification, preferably an amplifier that offers a wealth of detail, delicacy and fragility, then take take time to position the speakers carefully and they will offer you a fascinatingly insightful performance that will wow owners of valve systems especially. Don't reject these speakers from a solid state system, though. There's plenty of fine solid state units out there offering clarity and an open nature that would benefit from a demo. As it is, the Heco Direkts provide a supremely expressive and articulate performance, drawing you into the entire musical experience. 
---
HECO DIREKT SPEAKERS
Price: £2,749.95
Tel: 01822 612449
Website: www.puresound.info
---
GOOD: transparency, imagery, midrange insight, sensitivity, styling
BAD: careful component matching and careful set-up…just be careful, ok?
RATING: 8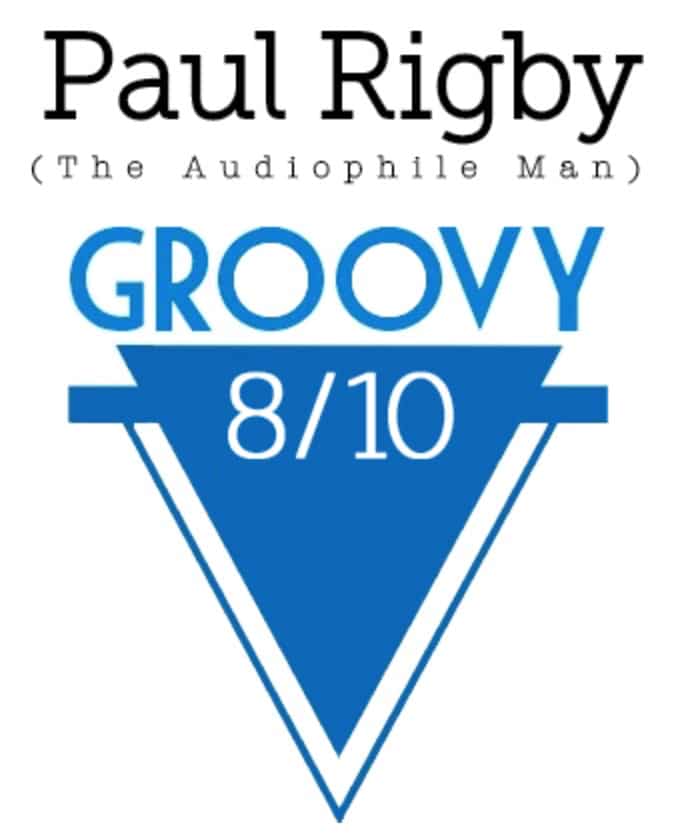 ---
[Don't forget to check out my Facebook Group, The Audiophile Man: Hi-Fi & Music here: www.facebook.com/groups/theaudiophileman for exclusive postings, exclusive editorial and more!]
REFERENCE
Origin Live Sovereign turntable
Origin Live Enterprise 12″ arm
Van Den Hul Crimson XGW Stradivarius Cartridge
Icon PS3 phono amplifier
Aesthetix Calypso pre-amp
Icon Audio MB845 Mk.II monoblock amplifiers
Quad ESL-57 speakers with One Thing upgrade
Tellurium Q Silver Diamond cables
Blue Horizon Professional Rack System
Harmonic Resolution Systems Noise Reduction Components
All vinyl was cleaned using an Audio Desk's Ultrasonic Pro Vinyl Cleaner