The Article
Dexter Gordon's Daddy Plays The Horn
4th September 2015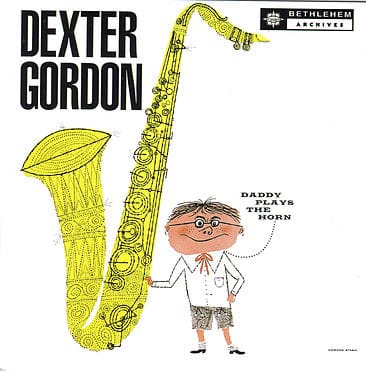 Title: Daddy Plays The Horn
Label: Pure Pleasure
Originally released in 1955 on Bethlehem, this is a remarkable record. Mainly because no-one expected Gordon to be there. Some might have thought him dead by then because he was in the mire, wallowing in a major drug addiction and hadn't been seen in years. That he got himself together to make this album showed a strength, however. One that was supported, on this LP, by the pianist, Kenny Drew, Leroy Vinnegar on bass and Larry Marable on drums.
In fact, it is Kenny Drew that acts like a glue for the whole LP. He is the principle fixture on this piece. Even on the revisited Charlie Parker piece, Confirmation, despite some beautifully relaxed playing from Gordon's tenor sax, Drew does sterling work, manoeuvring the rhythm section. The pair of ballads on Daddy Plays The Horn are nothing short of amazing and stand as simple, emotive expressions. Darn That Dream sees Gordon with a warm approach to the music while Drew provides a perfect accompaniment as an easy-going compadre. Meanwhile, on Number Four, written by Gordon, it finds a groove from the off and the ensemble lets loose with equally solid licks beneath his cool tone. In fact, it was during the ballad sections of the album, despite Gordon's fight with drugs, that he was still capable of reaching creative heights. The track Autumn In New York is a perfect example of this, Gordon covering this in a wholly meaningful manner.
The final track, You Can Depend On Me ends the LP and sends you off home with a bang. Each band member gets a final opportunity to perform and be noticed and, boy, do they take advantage of it! Gordon, meanwhile won his drug battle in 1960, for the benefit of jazz as a whole.