The Article
Depeche Mode's Violator: impressive and consistent
4th December 2015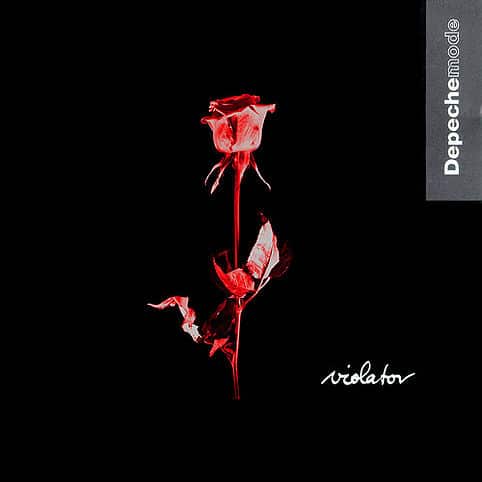 Vinyl Title: Violator
Depeche Mode fans can now dance around widely, flailing their arms above their heads because Music On Vinyl has released the entire Depeche Mode back catalogue on vinyl. That means, from their debut album, Speak And Spell to the most recent release, Delta Machine. All arriving in glossy gatefold sleeves and 180gm vinyl along with inserts and sleeve notes.
To provide a bit of focus, I chose to review the classic album, Violator, in a bit more depth.
The band's most impressive, consistent and perfectly structured album with a suite of sublime songs that sit on the foundation of sympathetic and considerate production values. It is an astounding album and a career high among a fair few catalogue 'highs', it has to be said.
Dip into this album and pick out an impressive track. Enjoy The Silence is a real sing-a-long track that has a rolling, insistent pace. The track is a hook-laden fest on its own and never over stays its welcome.
The Next track, Policy of Truth is an ideal one to reflect on the technical aspects of this release and the other Depeche Mode LP releases from Music On Vinyl. There is a real transparency to the overall presentation of this album. Every aspect of the studio recording is laid bare by the mastering. Even during high energy, high volume sequences, subtle secondary percussion is easily discernable. Tambourines and subtle cymbal splashes wash across the soundstage with fragility without becoming swamped by the crisp, powerful and tight bass.
Every Depeche Mode fan that values sound quality really needs to check out, not just this particular album, but the entire Music On Vinyl reissue series. Unfortunately, its appearance has just made your Depeche Mode vinyl collection redundant.