The Article
Death Cab For Cutie's Plans: Ben Gibbard's side project
18th March 2016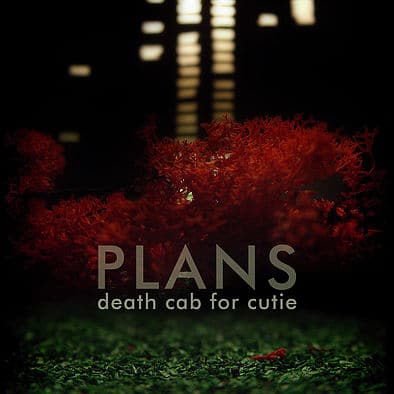 The major 2005 label move for the band that had their fans waiting with bated breadth to see how the new deal would work out. Pretty good, is the answer for this indie band which was initially formed as a 'mere' side project for Ben Gibbard as a change from his Pinwheel main job.
The production is smooth, slightly warm and friendly in terms of the sonics while the lyrical content is suitably wide and poetical in form. And, as befits most poetry, each song is sung at a tempo that enable you to hear the lyrics. Hence, you have a batch of ballad-like tempo songs, some with more 'punch' that others with one or two up-tempo songs to add a slice of variety. In effect, this is why this album is covered with a slight plaintive air.
Some of the songs sound more like a lament than celebration, there is a doleful approach to much of the material here than one of hope or wonder. We're not talking wrist-slashing Smiths-like vibes here but music that extracts a 'sigh', perhaps. There are exceptions, of course: Different Names for The Same Thing is an uplifting, wondrous trance-like exposition that, later on, dares you to get lost in its repetitive patterns while evoking Sigur Ros.
In terms of the audiophile angle, this release sits as a two disc outing within a gatefold sleeve and the pressing is beautifully quiet which encourages you to up the gain on your amplifier. Once done, this pressing just gives and gives as the detail jumps out from the background silence. The track, I Will Follow You into the Dark, is another good example of that which provides a voice and guitar that pulls you into the performance, giving you an earnest honesty in terms of presentation.
Also look out for the albums, Codes And Keys and Narrow Stairs from the same label.