The Article
CDA2 Mk2 CD/DAC Preamp From ATC
29th January 2018

ATC Loudspeaker Technology has announced the CDA2 Mk2 CD/DAC preamp, a re-engineering of its predecessor with USB and dedicated headphone amplifier

I haven't provided too much CD player news of late. There's been this one from Marantz and another from Pioneer but now ATC is in on the act.
The CDA Mk2 offers coaxial and optical inputs that reach up to 192kHz while the new high resolution USB input is capable of handling PCM up to 384kHz. DSD is supported up to DSD256, natively.
A new TEAC-supplied CD transport is run alongside a 32bit AKM DAC, while the power supply uses nine additional voltage regulators and improved local power supply decoupling.

Both input and output gain stages have been improved by an arrangement of discrete op amps comprising six common gain blocks: two for left and right input buffering and four to provide a "true" differential output for the left and right channels. The output stages are configured as unity gain complementary compound (Sziklai) pairs, biased in class A.
Twin rear-mounted analogue phono/RCA inputs and an additional aux analogue input via a 3.5mm mini jack are mounted along with a headphone amplifier capable of driving headphones from 30- 600 Ohms via a 6.35mm jack.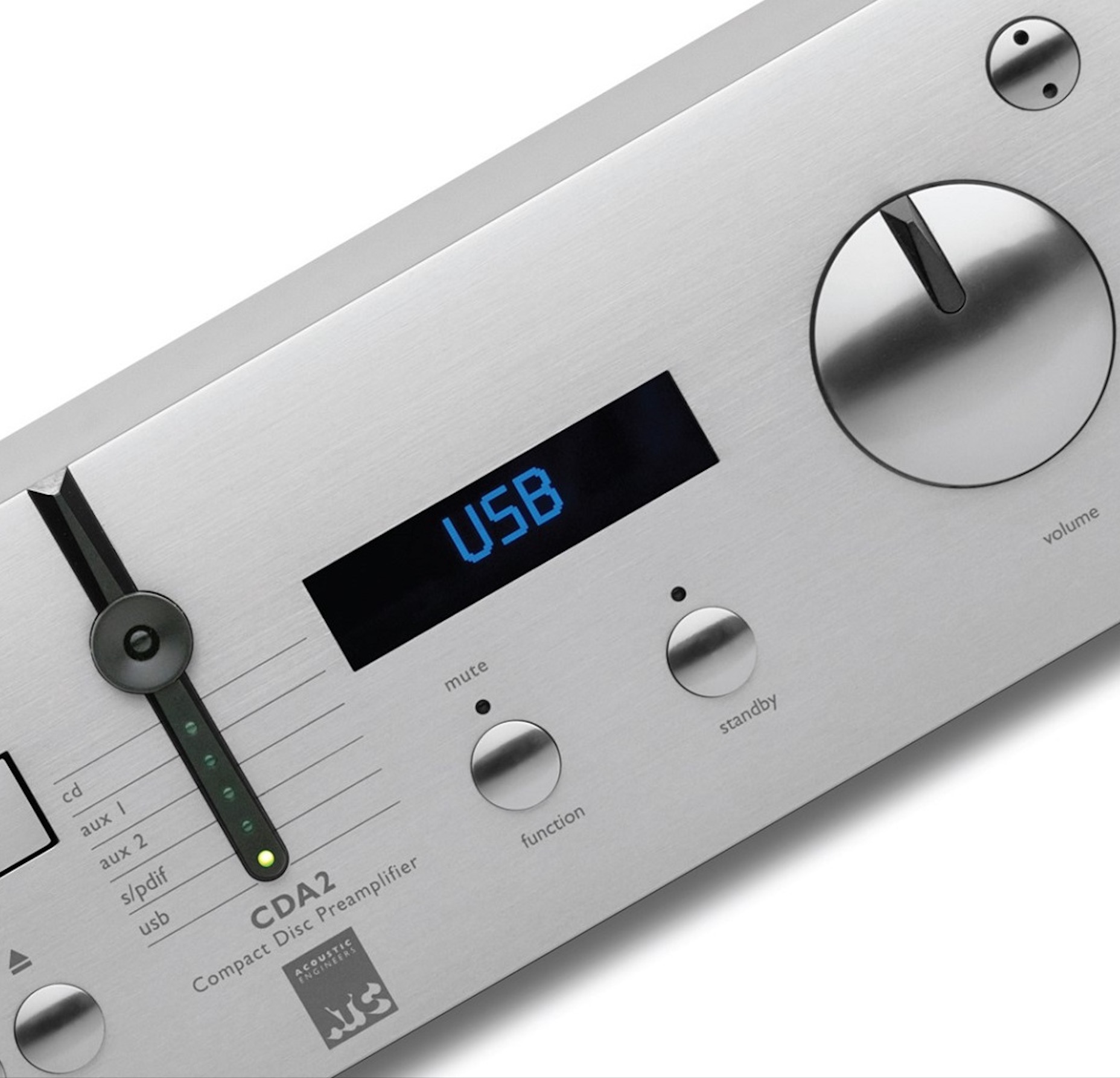 The CDA2 Mk2 chassis is constructed from a combination of steel and aluminium and uses constrained layer damping. The front panel is machined from an extruded section of 13mm aluminium alloy with a brushed and anodised silver finish. Price is £2,950
To learn more, click www.atcloudspeakers.co.uk or call 01285 760561.