The Article
Cast: Britpop Collected & Boxed
21st May 2019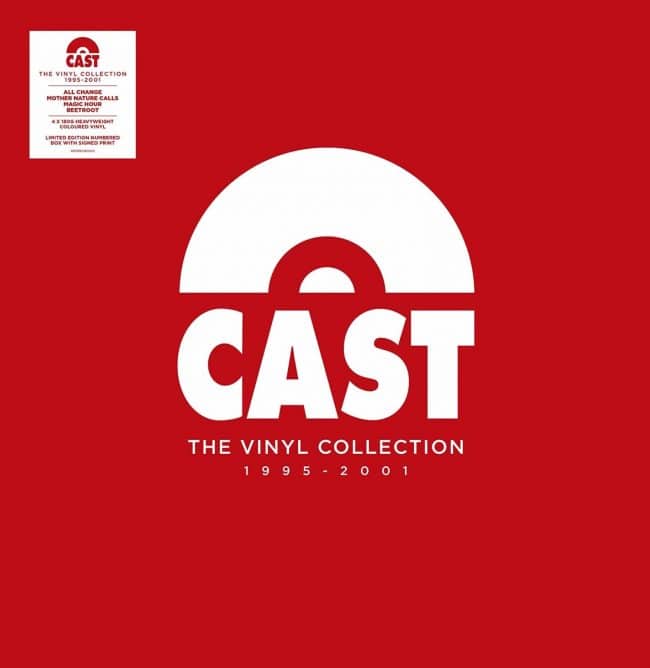 Title: The Vinyl Collection 1995-2001
Label: Demon
Cast popped up along with a host of other bands during the Brit-pop era in the mid-90s, although they had to fight their corner somewhat as fingers were pointed at the outfit, accusing them of being a 'me too' group with not much to offer. This was and remains wholly unfair because Cast was a significant entry into the scene at the time and featured a wealth of talent. The front man, John Power, was a prime example of that. He was a former member of the iconic Liverpool band The La's, formed with Lee Mavers. Power's formation of Cast in 1994 allowed him to continue his hook-laden approach to music with a definite 60s affinity that greased the creative wheels and produced a series of chart hits to boot.
This box set features four albums by the band, held within a limited edition, numbered slipcase. You'll also find a signed photo print of the band. 
The content is notable because all of the LPs are presented on coloured vinyl. Specifically, that means All Change (1995) on clear vinyl, Mother Nature Calls (1997) on blue vinyl, Magic Hour (1999) on yellow vinyl and Beetroot on red vinyl (2001). I would have expected a sort of purplish colour for the latter but maybe I'm being far too culinary.
In terms of mastering performance, I wouldn't say that the pressings were especially insightful. The tests showed that the LPs have received a steady and solid mastering application. Nothing fancy, nothing detrimental. That said, I was also happy to hear a broad tonal neutrality and balance across the soundstage. Music from these grooves never sounded forced nor did they sound clinical. In general, there was an even and and low-key presentation that allowed the arrangements to speak for themselves.
[Don't forget to check out my Facebook Group, The Audiophile Man: Hi-Fi & Music here: www.facebook.com/groups/theaudiophileman for exclusive postings, exclusive editorial and more!]