The Article
Bodast: Steve Howe's outfit before he joined Yes
17th February 2017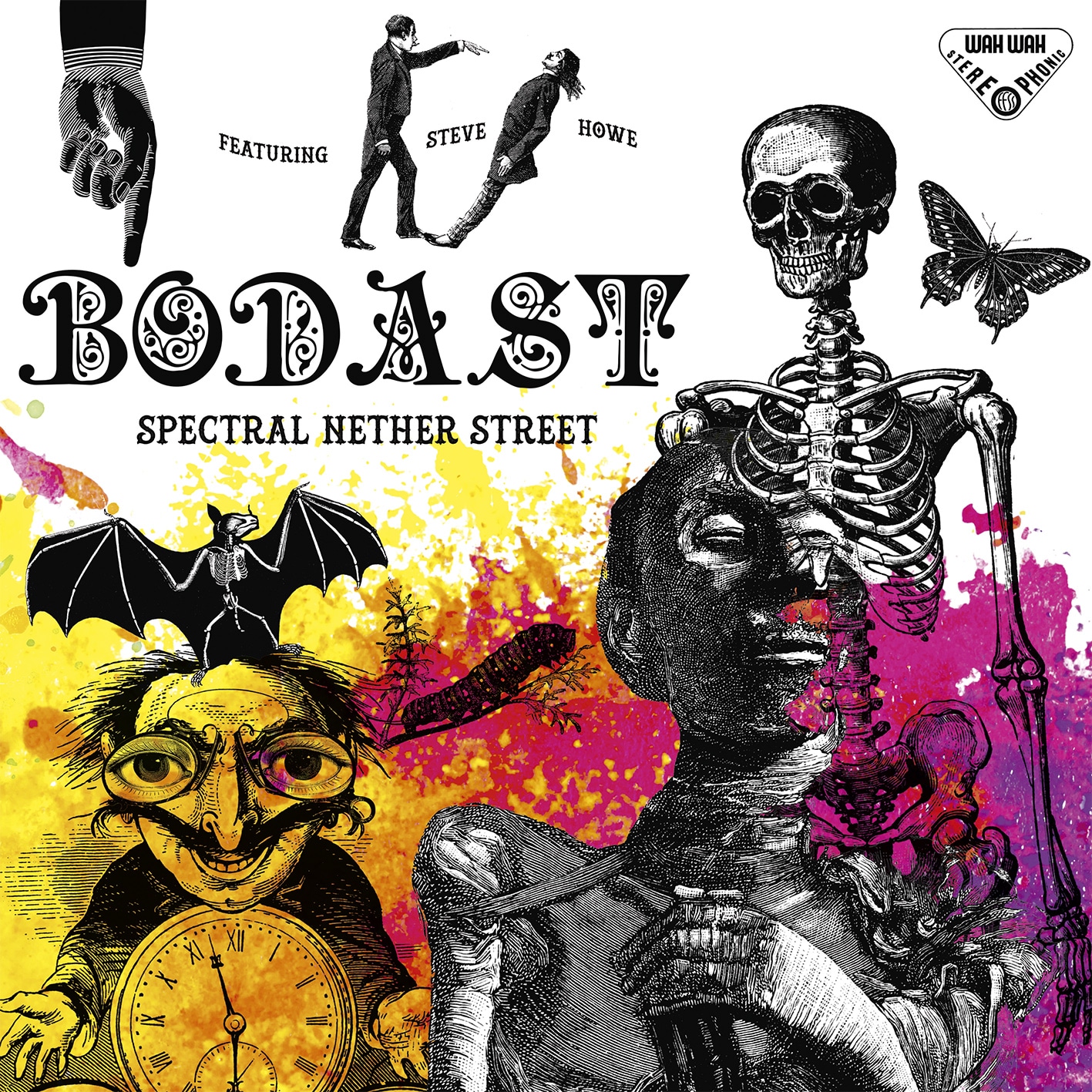 Title: Spectral Nether Street
Label: Wah Wah
He was a busy guy was ol'Steve Howe before he finally ended up filling the lead guitarist spot at prog legends, Yes. Bodast was a band that he occupied after he left the group, Tomorrow and before he arrived at Yes, so the maturity in his playing is easily recognisable. Just listen to Beyond Winter on the first side of this reissued LP and you can easily hear the Howe style. That complex finger picking and intricate guitar arrangement that is such a part of his make up.
But this isn't the Steve Howe show. Apart from Howe you can also find Clive Skinner (vocals, guitar), Dave Curtis (vocals, bass) and Bobby Clarke (aka Woodman) (drums). Curtis and Clarke appeared from the band, Roundabout, run by Chris Curtis, he of Searchers fame.
The thing is, Bodast never released any official records although much was written and rehearsed. Unreleased music was recorded by Keith West (of the old Howe band, Tomorrow). The slight mystery here is that Wah Wah boast that its mixes on this album are "rawer" than the mixes found on the similar Howe reissue of these songs published in the 80s. Is that down to the mastering or the source, I wonder?
On that subject, in mastering terms, this release is not the most open and airy of productions that I've ever heard and I wonder if this rarity has – through necessity – been dubbed from vinyl? Judged by the highest standards, midrange sounds claustrophobic and veiled while treble emerges from an empty can of beans and bass is about as formed and characterful as a wet towel that smells of dog. But I'm being harsh. Strictly speaking, this LP shouldn't really be judged, on sonic terms, with other audiophile productions. Why? Because this LP is a real gem of a treasure find and the overall sound quality, because of its rarity status, remains admirable indeed.
An album of British psychedelia verging on prog, there's plenty to admire here. Howe's guitar work is important to the arrangement and is well implemented. A combination of the melodic and the intense with some surprisingly playful interludes (i.e. Do You Remember), this is a fine album from Wah Wah.