The Article
Ben Webster's The Warm Moods: one part of the holy trinity
12th April 2016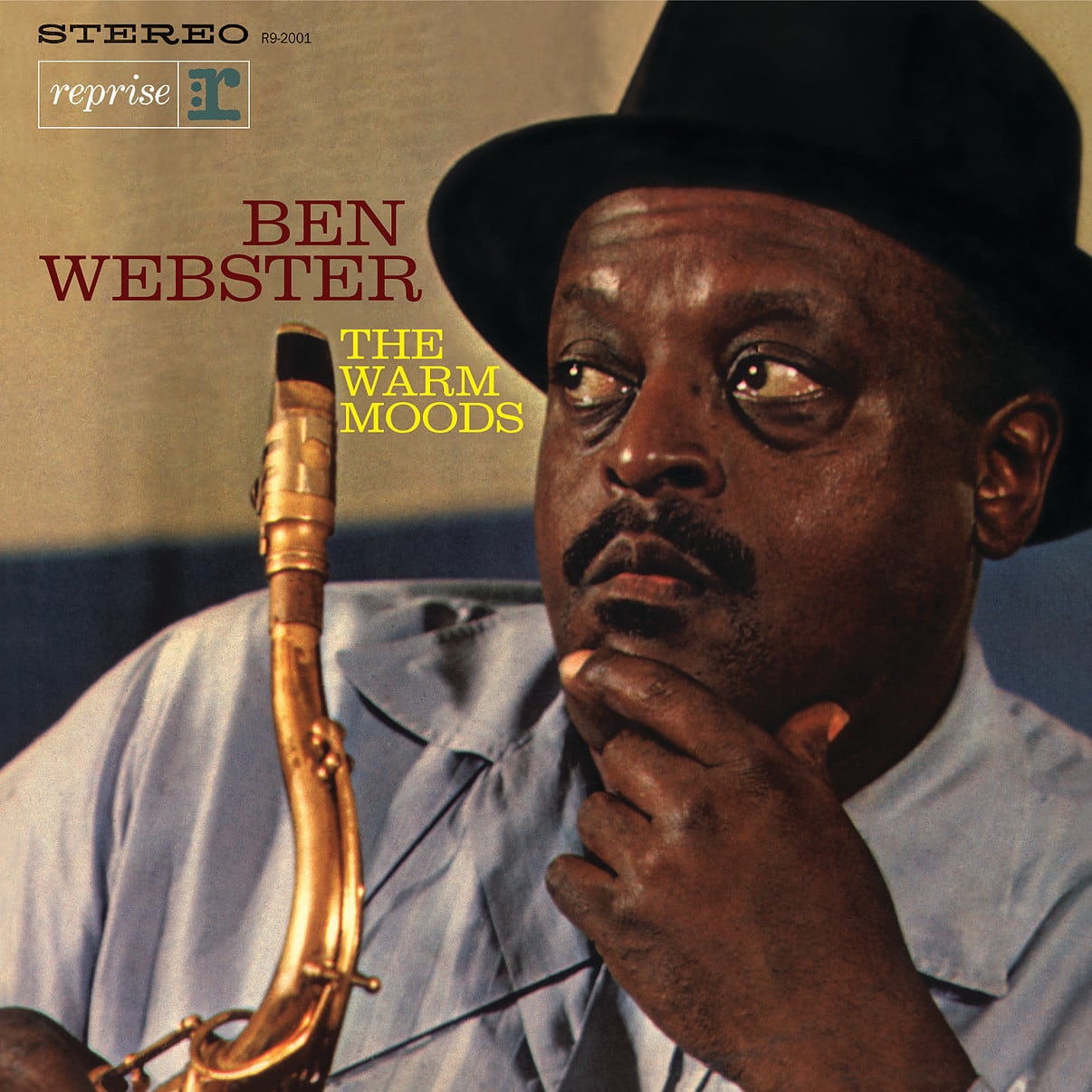 Titles: The Warm Moods
Label: Pure Pleasure
There was Coleman Hawkins and Lester Young and the Holy Trinity was completed by this man, Ben Webster. In his normal envionment, Webster could be one tough cookie. He had a notable rasping and sometimes merciless attack on songs that was nothing short of pitiless. Yet…yet…put the guy in front of a ballad and he would melt like ice cream. Out of that tough exterior would emerge this soft, sensitive, gentle soul and you would sit wondering if you were really hearing the same guy.
This 1961 release that was originally published by Frank Sinatra's old record label, Reprise was full of those self same ballads and so the record has a beautifully soft and warm presentation.
Webster is joined here by Edgar Lustgarten, Raphael Kramer, Armand Kaproff and Victor Gottlieb on…cellos (I'll get to those in a minute), Gene DiNovi on keys, Don Bagley on bass and Frank Capp on percussion with a Lustgarten and Lisa Minghetti adding violins, Cecil Figelski on viola and Donn Trenner adding additional piano work.
Well, you got it. Not only is Webster a calmed tiger with ballads but now he's left, neck deep, in strings (strings!!) on this jazz album. I must admit that I'm a bit torn by this addition. On one hand, the strings remove emotion and bite to the arrangements but they cannot take away the Webster magic (it is a bit of a fight at times, though). That said, the strings do add an extra romance to the album. The only problem is: is it absolutely necessary and required? I'm not sure that it is and would have loved to have heard a remixed LP removing the strings in their entirety. If a jazz vocalist was added to the arrangement then the strings would be just fine but not with Webster as the star attraction.
Well mastered by Ray Staff and the gang at Air Studios as per usual, however.
Contact: www.purepleasurerecords.com