The Article
Ben E. King's Don't Play That Song!
4th November 2015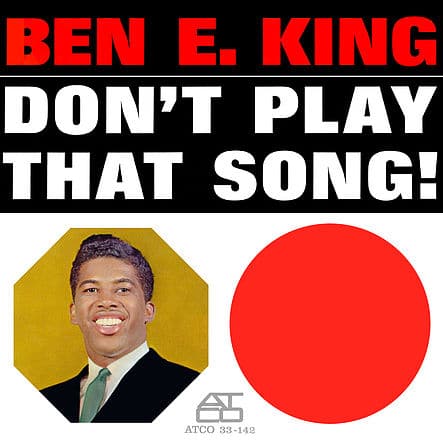 Title: Don't Play That Song!
King always 'did' elegance well. This 1962 release, his third album, is short on time but high in quality.
Beginning with King's bit hit, Stand By Me, I was impressed firstly by the silence of the cut. This is one quiet cookie that allows the music and all of its attendant details to flow. Hence, there is a delicate, regular triangle strike at the beginning of this song that is not only visible but rings with a fragile, treble reverberation. More to the point, the triangle output continues throughout the song as the music builds in power and passion, both in terms of King's presentation but also via an orchestral accompaniment. During the entire track, as the volume level increases, there is that same triangle. It never gets lost which is a testament to the mastering of this LP, allowing the instrumental separation to remain constant and to allow air to flow in between. Good quality hi-fi chains will have a ball with this track. But it doesn't end there, of course. The sonic qualities of this cut keep on coming and keep surprising. For Ecstasy, both the secondary percussion and bass are pushed to the sidelines as minor players to the vocals and dominant strings. Again, though, this subtle detail is never lost to the ear.
Once more, on Horizon, it's the tricky piano that threatens to be subsumed by those darned strings but the master cut puts the piano in is own bubble on the left of the soundstage. Such is the delicacy offered by this pressing, that this part of the soundstage is a joy to hear.
The album itself is a classic but the enhancements provided by the crystal clear master just add to the pleasure.