The Article
Blat Brut's…Blat Brut!
4th January 2015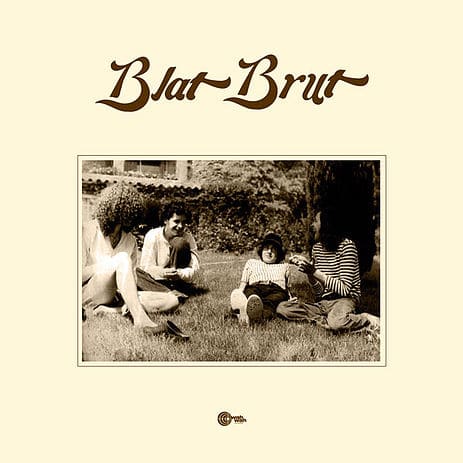 Title: Blat Brut
A previously unreleased album, from 1976, and you have to wonder, "Why?" This highly accomplished, professional, inventive and creative piece offers a suite of interesting directions that, primarily, will please prog fans out there but will also tempt psychedelic fans too. Often offering a pastoral flavour to its production, the dominant flute immediately lends itself to Jethro Tull comparisons. The Blat Brut flute is, however, rather more gentle and less in your face than Ian Anderson's performances.
That's not to say that the band doesn't rock out. On Jam II, for example, the flute can be quite assertive while (ironically) Blaxploitation-like wah wah guitars provide a funky backdrop.
Jam I meanwhile also has that rolling, often lolloping gait of an early Pink Floyd track with its baleful meander and its freaked out aimless ambience. This is continued but just with a slightly different, almost Doors-like, tempo with Para Titania Y Oberon.
And that's what you get with this album, it's all journey. There's no real start and there's no real ending climax. The album is all about the continuing experience which, when you have three extended tracks called Jam I, II & III should, I suppose, be no real surprise.
This is not a problem, though, because this is music that enables the mind to lose itself. It's music to lie in the warm sun by and allow your thoughts to drift.
The overall effect is incredibly mature but that's partly because the four musicians are aided by two sound engineers that also utilised the studio as an instrument, adding effects later.
Highly recommended if you're looking for music that offers complexity and, at the same time, depth. But you're going to have to hurry if you want one. This edition is strictly limited to just 400 copies.