The Article
J.B. Banfi: Vintage Synth Noises From Cult Prog Key Man
21st August 2017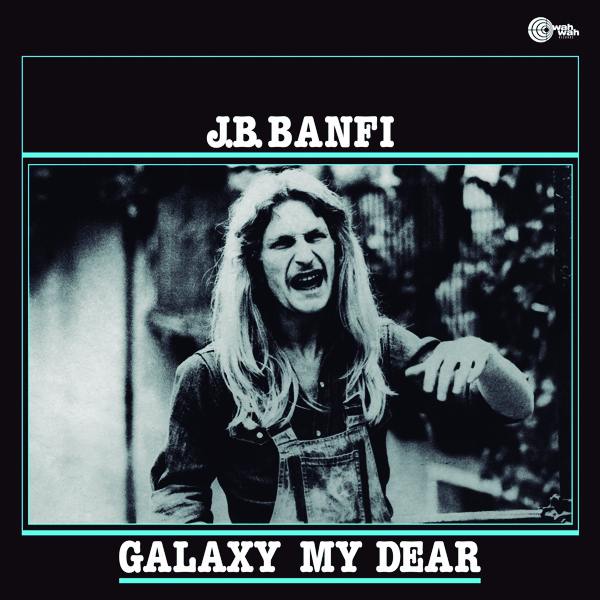 Title: Galaxy My Dear
Label: Wah Wah 
Prog fans may be familiar with an Italian band from the early 70s called Biglietto per l'Inferno, who were formed in 1972. They where an energetic lot and offered twin keyboards as a central component of their music. Their self-titled debut, their only release, is still seen as a prog masterpiece but, before they could effectively build upon it, the group split in 1974. Although that originally unreleased second LP did see a final release in 1992, after lying on the shelf all that time. The organist from that group was 'Baffo' Banfi or J.B. as he's known here, who began his own solo career, acquiring a range of synthesisers to undertake a range of experimental electronic music.
"I did Galaxy at home using a Minimoog, a Solina string, a Fender piano and a Farfisa organ," he said. "With the first pre-recorded automatic rhythms, drum loops, all very naive plus the help of the legendary Binson disc echo, same model Pink Floyd were using at the time. I taped it all to a tube powered Revox G300 reel to reel using another Revox A77 as an echo, I controlled the repeats by playing with its speed.
During this time, Banfi got to know Klaus Schulze (who should have produced Biglietto per l'Inferno's second LP, apparently). Banfi eventually signed for the Schulze label, IC Innovative Communication. Apparently one of the tracks on the LP was recorded at the Schulze studio.
The music itself provides a complex and layered suite of electronica, replete with vintage analogue bubbles and gurgles plus repetitive loops that shift and transform. Mastering is good with the tonal balance leaning towards the warm – not a great surprise considering the time – while the soundstage is wide and rather epic in size. Midrange detail is good while bass is restrained and subdued. Again, largely due to the mid-centric content.
An album of glorious vintage synth rhythms that will put a smile on any electronic music fan's face.