The Article
Alice Cooper: his lost rock album?
27th July 2016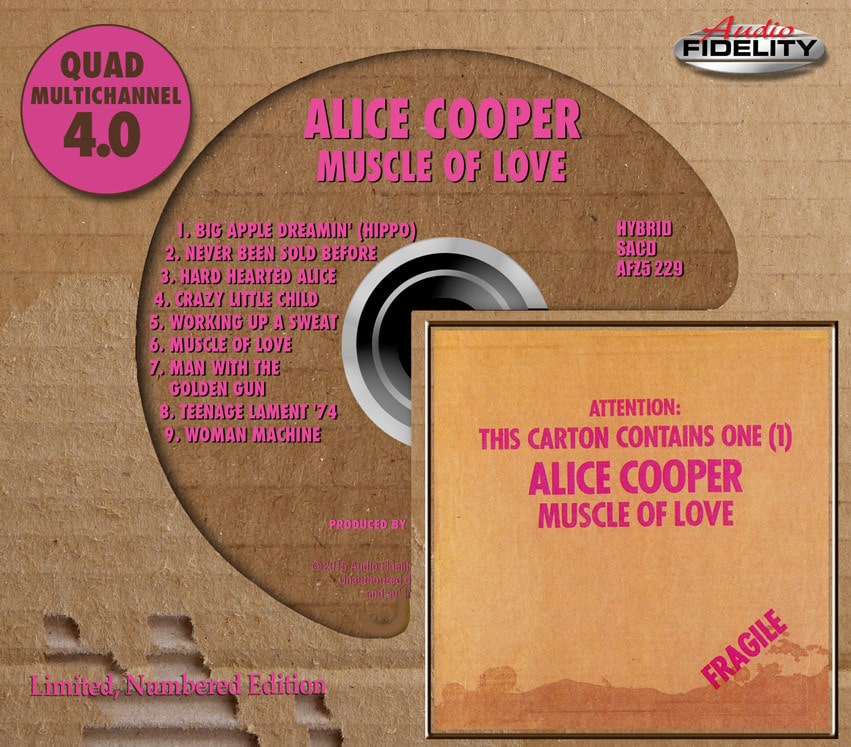 Title: Muscle of Love
A classic…but no-one knows it? A lost gem? The most under-rated album currently sitting within the Cooper catalogue? When an album features a track like Teenage Lament '74 and hits the charts with the same while featuring the backing vocals of the Pointer Sisters and Liza Minnelli (!) then you've really got to take a second look.
The issue might have been something to do with timing (Cooper's successful producer partnership with Bob Erin took a break for this project), it might have had something to do with a change in style (Cooper's recent LP releases had all had a recurring theme or even – whisper it quietly 'concept' with the likes of 1972's No 2 release, School's Out, and 1973's No 1 hit, Billion Dollar Babies) as Muscle of Love referred back to the earlier template of a straight-ahead rock album, eschewing much of the usual theatrics. Maybe the release got lost in the realisation by the band, the label and the fans that this LP was going to be the final album by the original band? But, look, this LP did hit the Top 10, a position that most bands would have and still would kill for. It's just that, in relative terms, the work was not lauded in the same way as his immediate predecessors.
There is much to like here. Some critics have it that there is more than the usual percentage of filler on the LP but I'm not so sure of that. The Led Zeppelin-esque track of Big Apple Dreamin' (Hippo) contrasts so well with the easier going Hard Hearted Alice that you feel, after the nine tracks have run their course, that the balance was just about spot on. Hey, you even get a Bond track, Man with the Golden Gun…what more do you need?
Audiophiles should have no fears in terms of the sonics because this album has been mastered by the respected engineer, Kevin Gray at Cohearent Audio and he's done a great job.