The Article
Abdullah Ibrahim's African Piano
4th August 2015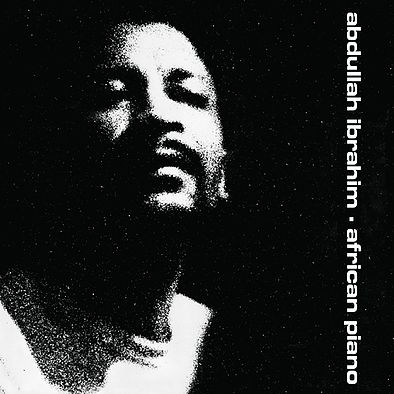 Title: African Piano
Label: ECM
The ECM label has been the home of important, influential and significant artists and albums for many years (as you can see at the end of this review). Ibrahim (previously Dollar Brand, before he converted to Islam) is certainly one of those important artists. If you are unaware of him, then you need to get to know the guy. Having played in numerous jazz outfits, in Africa, accompanying Hugh Masekela, amongst others, he ventured forth and was 'discovered' by Duke Ellington in 1962, later working with bands headed by Elvin Jones, Gato Barbieri and Don Cherry.
Many jazz musicians are noticed and their talent blaze briefly. They then mooch around for many years, their significance as an artist severely diminished. Not Ibrahim. He is what's known as a 'slow burner'. His talent steadily intensified from the early 60s beginnings, hitting the true heights in the mid-eighties with several peaks in the nineties and noughties. This 1973 release from a recorded 1969 session is important to know the man and to appreciate what is to come.
A continuous live performance, the LP explores eight of Ibrahim's originals. You can tell that he hasn't quite found his own voice here, his own sound and direction. That said, you share his adventure on this disc, especially via his improvisations that feature effective repetitions.
Also look out for other ECM vinyl releases: tenor saxophonist, Sam Rivers 'Contrasts' (1979), offering complex yet logical melodic constructions; bass fusion pioneer Miroslav Vitous and 'Miroslav Vitous Group' (1980) offers a patchy release although John Surman provides highlights; Keith Jarrett's 'Arbour Zena' (1975) is a jazz/neo-classical outing that is both rambling and rather idyllic; finally, guitarists Ralph Towner and John Abercrombie's 'Five Years Later' provide a subtle brand of passion, especially on the solos.