The Article
VINYL NEWS & PREVIEWS: 13 FEBRUARY 2023
13th February 2023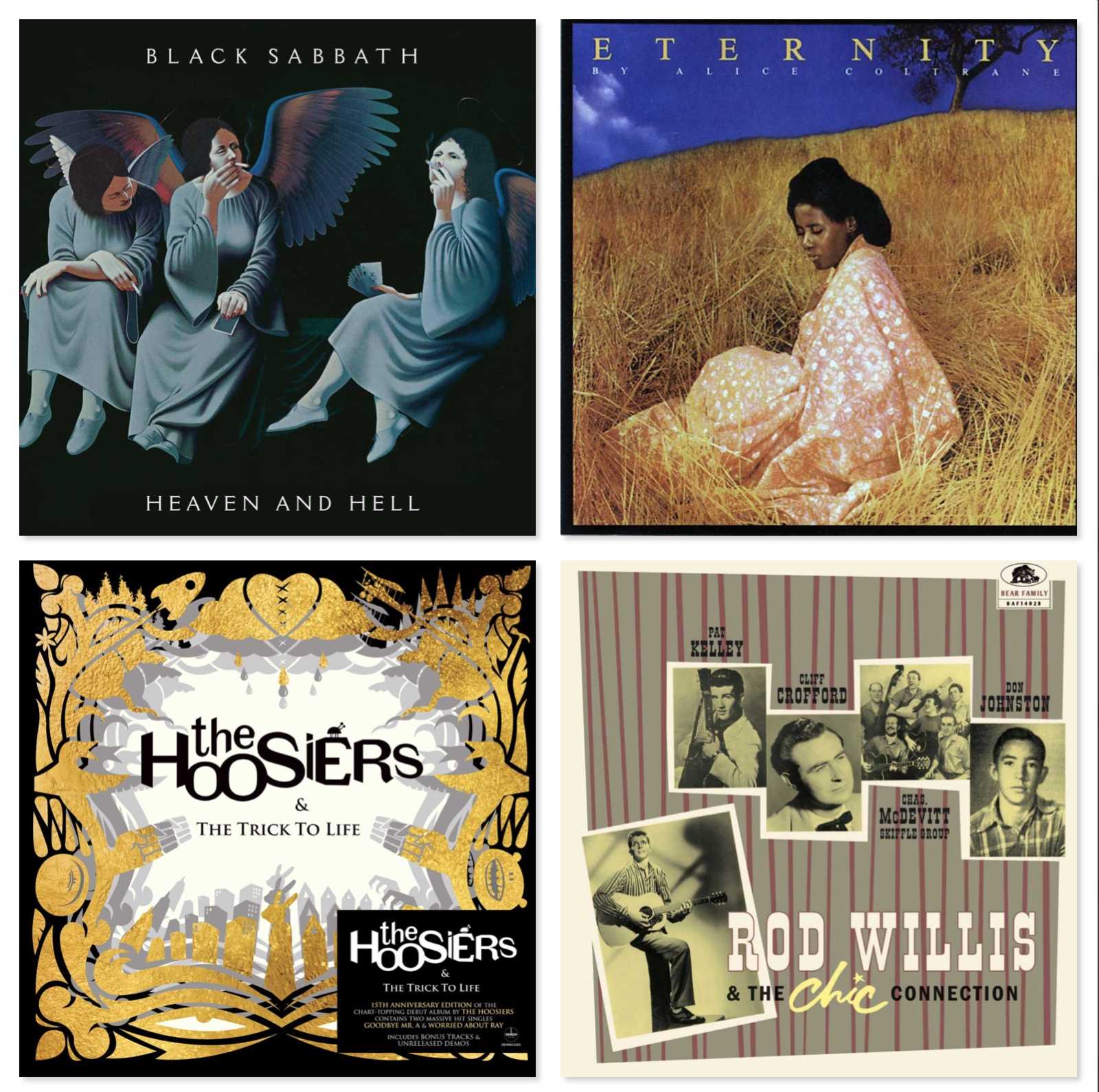 Vinyl News? Sure but with additional comment and opinions that turns it into more of a set of previews, to be honest
COH MEETS ABUL MOGARD
That's Abul Mogard aka Guido Ze, the late-90s electronica pioneer. Issued by the Houndstooth label, the pair met during a musical festival in Slovenia because apparently that's the place to meet future collaborators. That creative big bang has produced four tracks of avant electronica. Each one a blossoming, growing entity. Some follow an ambient road, others infect the space with beats but each adopts a new mood, a new frame of mind. Feel meditative? Go for track four (i.e. Find and Hold). Looking in the mirror and see someone whose positively cinematic today? Track three's ya man (i.e. Far Distance Above).
BUY HERE:
USA – https://amzn.to/3JXYOee
EUROPE – https://amzn.to/40PC6uM
EDDIE PILLAR & DEAN RUDLAN PRESENT ACID JAZZ (NOT JAZZ)
From the Acid Jazz label, this 8-tracker compilation looks back at the height of the genre during the late 80s and early 90s and the London club scene via bands like A Man Called Adam (APB), The Humble Souls (Beads Things & Flowers) and The Subterraneans (Last Night Beats).
There's some beautifully retro but also vibrant ditties on this one.
BUY HERE:
USA – https://amzn.to/3xgtOP9
EUROPE – https://amzn.to/3jRcih8
THE HOOSIERS
Actually we have two titles from the indie pop band, via UK outfit Demon. Specifically The Illusion of Safety (2010) and the band's debut, A Trick to Life (2007) plus bonus tracks and demos in a two-disc package. The latter includes their Top 10 singles, Worried About Ray and Goodbye Mr. A.
BUY HERE:
USA – https://amzn.to/3RWEZ8Q
EUROPE – https://amzn.to/3YHbTgF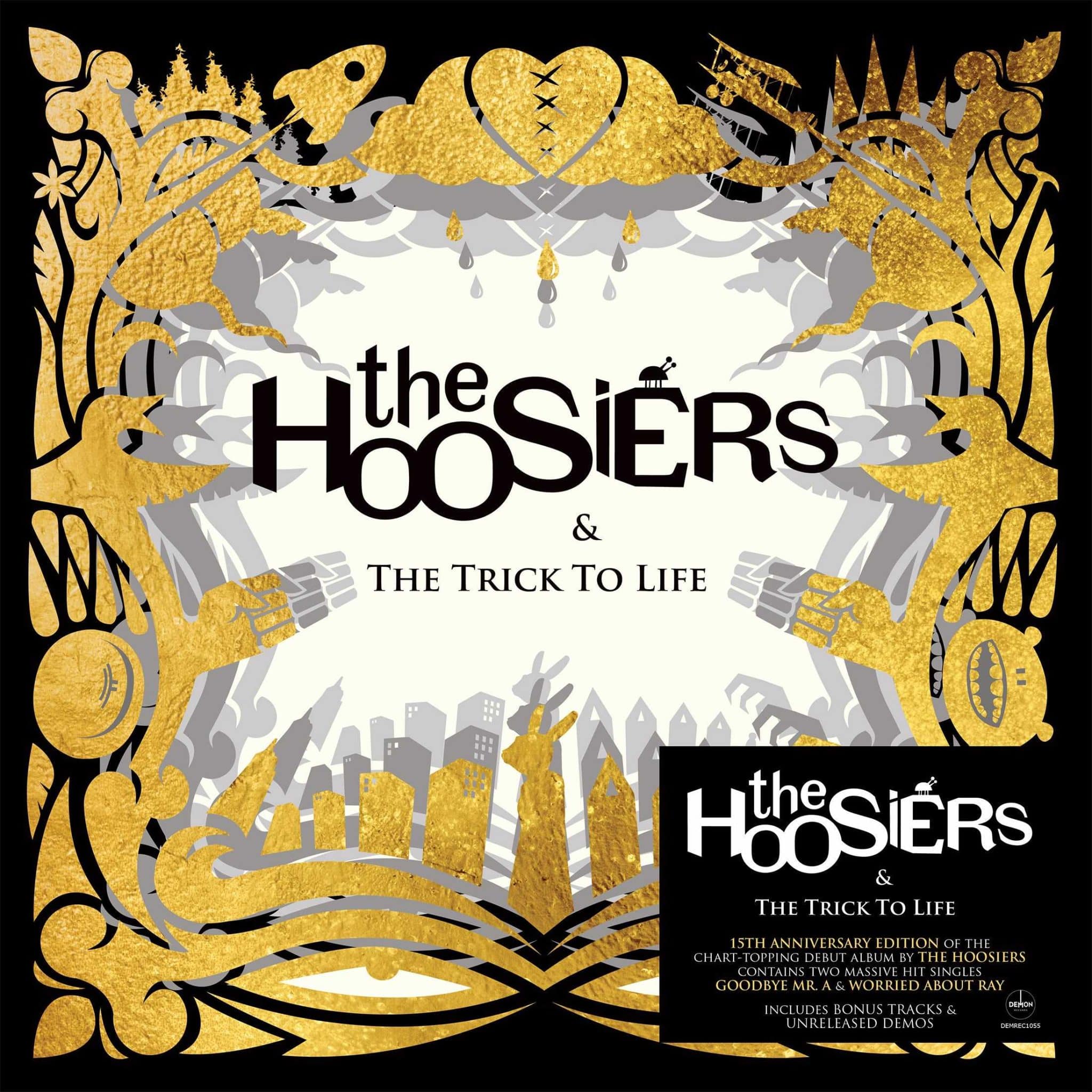 Featuring a slight glam-like, quirky, Sparks-esque presentation plus a slight Music Hall sheen over their style, this is a lively reissue double. 
BUY HERE:
USA – https://amzn.to/3IkEMcI
EUROPE – https://amzn.to/3HSuZJr
ALICE COLTRANE
Coltrane was married to, well, Coltrane and was John's main music collaborator during his later period. Alice was an independent creator in her own right, of course. A noted pianist, harpist, organist and more, she was studying music with Bud Powell in France before John was even on her scene. 
Eternity (1976), a reissue from the noted audiophile German outfit, Speakers Corner highlights her free-flowing solo work on organ and harp visiting jazz, blues and more, melding complex harmonies and some inventive percussion lurking in the background. This is 'all inclusive' music. 
BUY HERE:
(The Speaker's Corner edition appears – for now, at any rate – to be restricted to the German Amazon store. I recommend purchasing from there) – https://amzn.to/3Yqwaqv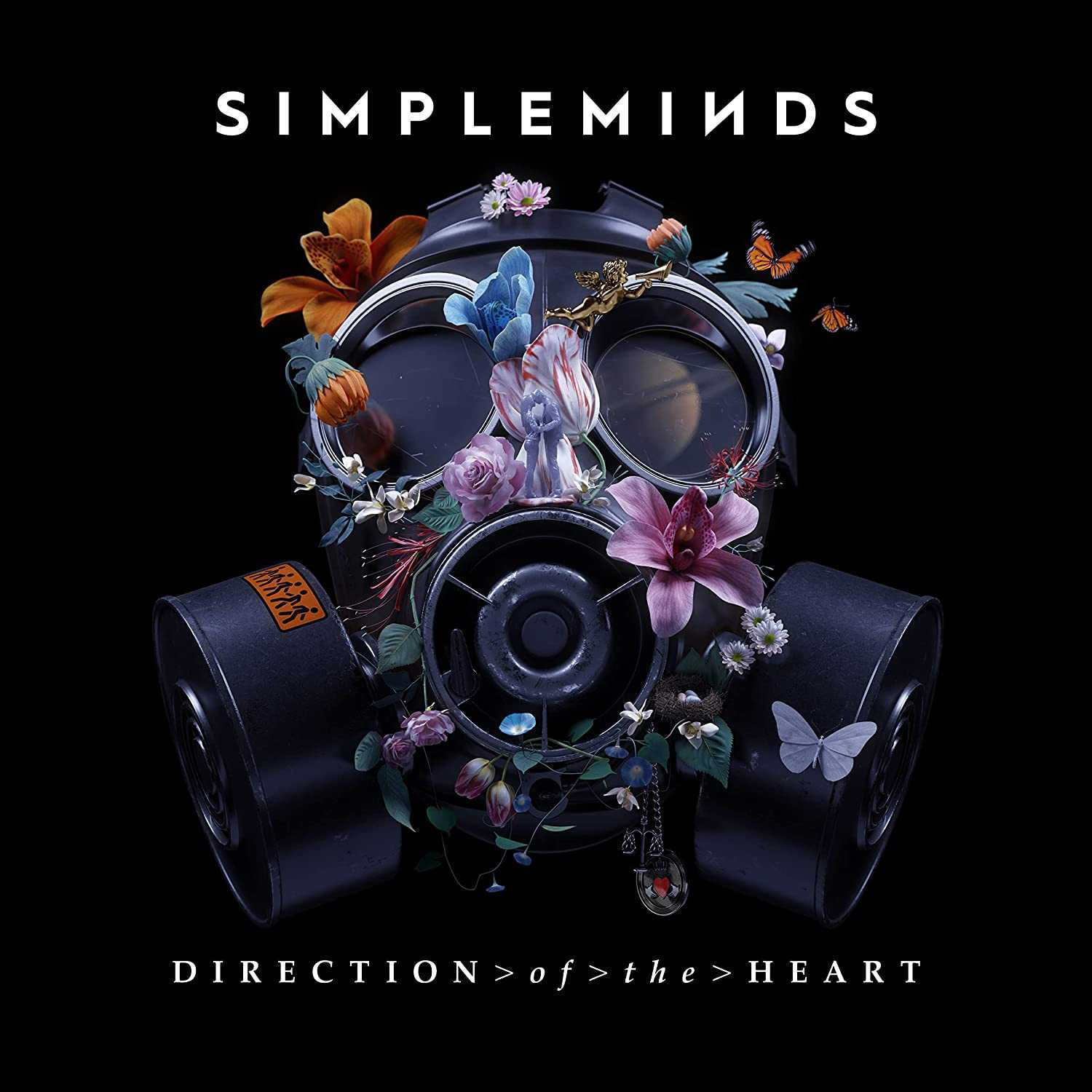 SIMPLE MINDS
A new album, would you believe? Oh yes. This one is called Direction of the Heart (BMG). It's great to hear the band infused with energy and the creative spirit. I would have like to have heard the production toned down a bit and I would have also liked to have had more 'raw' and less 'gloss', perhaps? But I'm being picky. There's plenty to like here for fans.
BUY HERE:
USA – https://amzn.to/3YHcqiF
EUROPE – https://amzn.to/3RYy4fI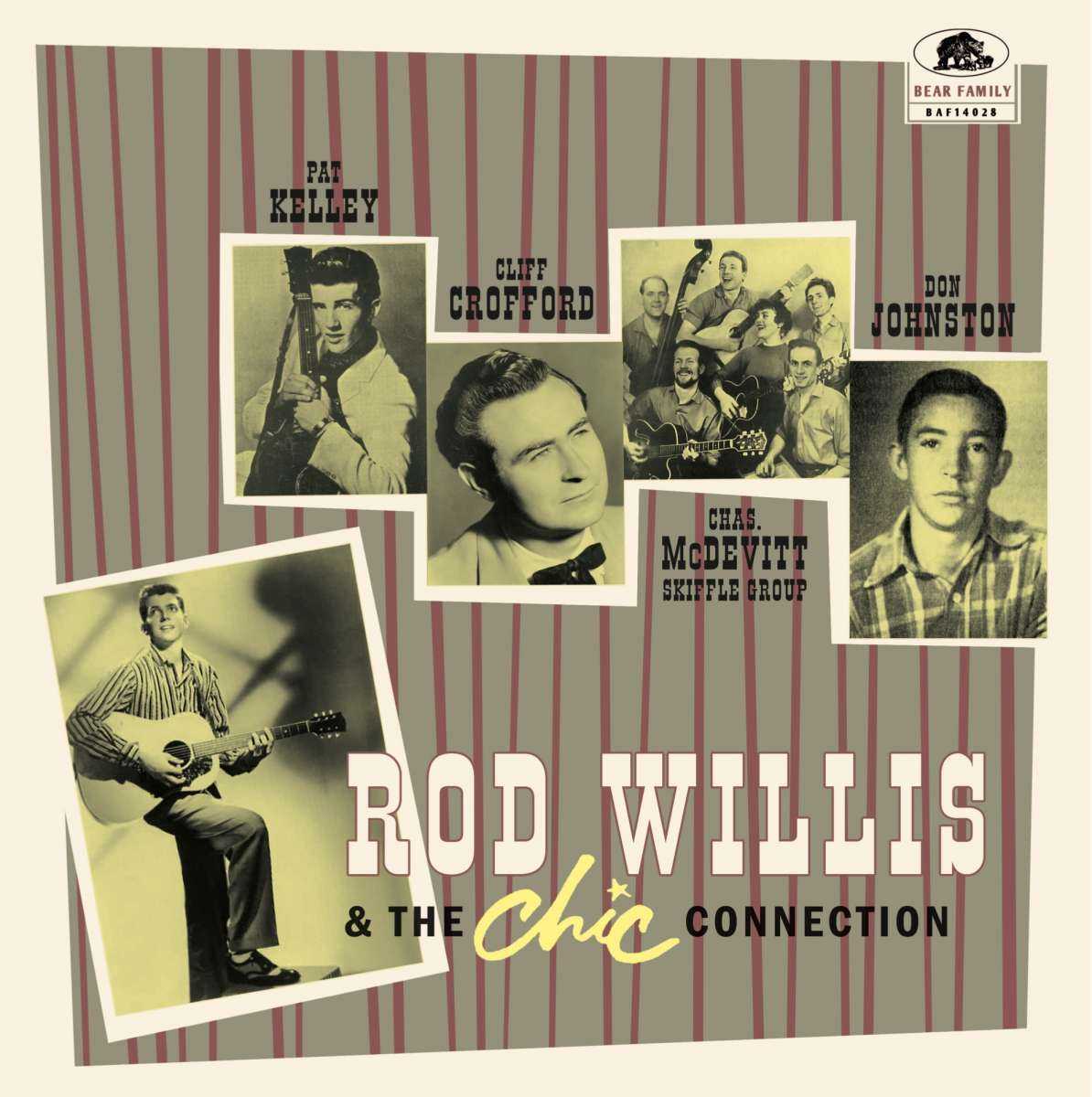 ROD WILLIS & THE CHICK CONNECTION
From Germany's legendary Bear Family record label this 12-tracker, 10" release might confuse the cognoscenti because they will know that Willis only produced four tracks during his career. Even though they were all rather good.
This disc is about more than Willis, though. The Chic label is the clue.
So, yes you'll find Willis' Somebody's Been Rocking My Baby but there are also other 50s rockers by Chic artists, Pat Kelly, Don Johnston and Cliff Crawford.
This one is a little piece or rocking history. Check out the newly discovered photos of Willis too!
BUY HERE:
USA – https://amzn.to/3jRAPma 
EUROPE – https://amzn.to/3xj9Y5S 
SENDELICA
The album One Man's Man (Fruits der Mer) is a seven-track double presented in a single slip-case sleeve on, as the sticker on the front has it, Cloudy Vinyl.
Sendelica is a Welsh prog outfit and I've never heard a bad one. This band are a mite different because they like a good instrumental jam and that's what we have here within these long pieces of rock, infused with electronic punctuation and repetitive riffs that go on and on and on and…well, I'll let you fill in the blanks. But – and this is the important point – in a good way. Thus music will fill you head. All of it. Even dark crevices that hold fractured memories of your first ever Cadbury's Cream Egg. 
Imagine techno played by Hawkwind? That's Sendelica. 
Oh, before I go, check out the debut 7" release from Kevin Robertson (Vapour Trails' front man) from the same label featuring a cover of The Byrds' Why (a rather dreamy-psyche version) and Jefferson Airplane's D.C.B.A – 25 (which sounds more like late-period Byrds than JA but is attractive as a cover for that fact alone).
BUY HERE:
https://www.fruitsdemerrecords.com/onemans.html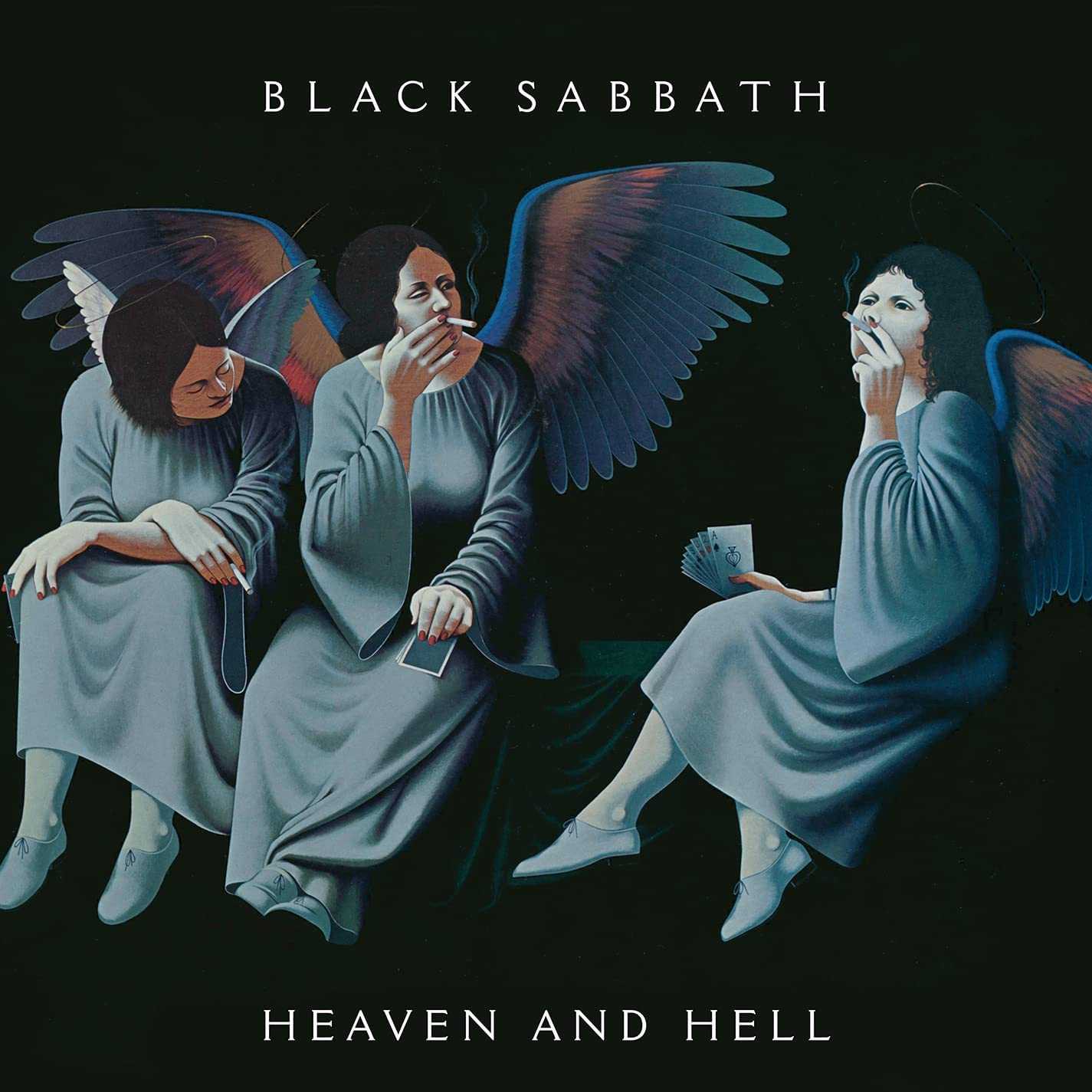 BLACK SABBATH
Two sturdy reissues from BMG for you. Heaven and Hell (1980) saw the original band split – or, rather the band split from Ozzy Osborne – because of drugs, musical differences, style changes and other pesky band-specific things.
In stepped the dramatic vocal presentation from Ronnie James Dio which wholly changes Sabbath and well, Sabbath responded superbly, melding to that vocal, wonderfully. This was a moody and rather epic Sabbath.
BUY HERE:
USA – https://amzn.to/40ONHu3 
EUROPE – https://amzn.to/3JZXBDd
Mob Rules (1981) carried on with the theme and the direction and a move away from the rock sludge to honest-to-goodness hard rock and again, the band responded to the difference with some excellent guitar work here that pushed the group style towards New Wave of British Heavy Metal stylings.
BUY HERE:
USA – https://amzn.to/3YJaA0b 
EUROPE – https://amzn.to/3jTCB6o
GIGI MASIN
Vahine focuses on extended ambience via electronics but organic instruments also have a say here. The piano, for example, adds a humanistic element enriching the melodic beats that, back in the mids 90s would have been described as 'intelligent techno' or further back into the early 90s, 'trance'.  Some of this stuff reminds of Spooky or even Fluke. There's even some slight Tangerine Dream repetition here to spice up the presentation. Lovely stuff.
BUY HERE:
EUROPE – https://amzn.to/3JZxj41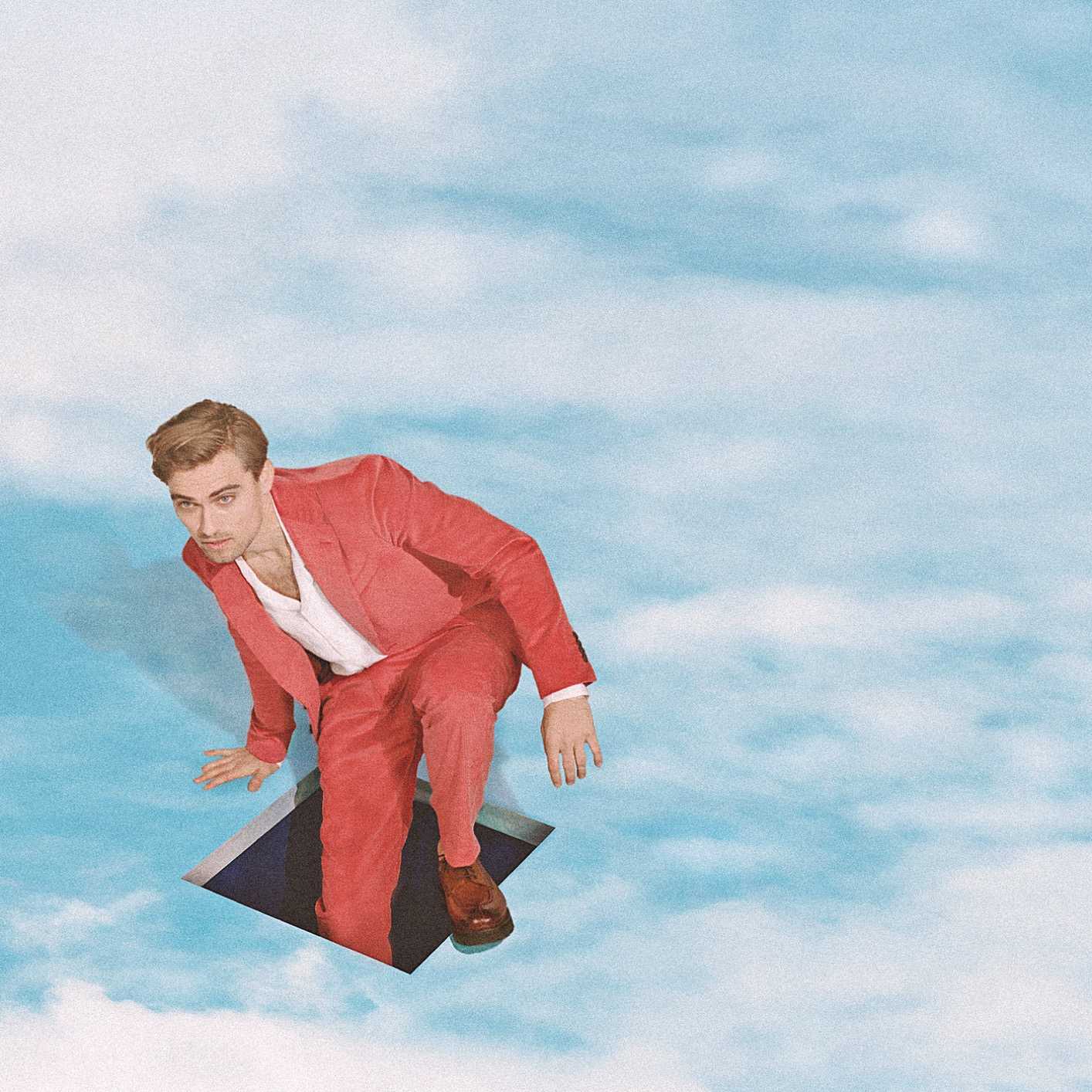 RHYS LEWIS
UK singer-songwriter, Lewis has a new album Corner of the Sky (Decca) that has the all-too-familiar vocal presentation that all modern singer-songwriters must have if they want to be noticed these days. I listened to the first track, Alone and heard six or seven other contemporary, radio-friendly, Spotify-friendly singers in this one track. Subsequent tracks repeated the process. You know the sort of thing, "This bit sounds like this current pop singer…" and, "Oh, this vocal emphasis is exactly the same as that recently released single…" 
There are vocal patterns, arrangement styles and song structures that fit the current hit algorithm. Lewis hits every single waypoint and thus, is doomed to be a star. God help him. 
Maybe I'm being unfair to Lewis and maybe the cookie-cutter approach is exactly the style he wanted but, without knowing any different (and I admit I'm probably wholly wrong on this point) it just sounds like Decca has said, "Right Rhys, if you want to be noticed on the pop circuit you will need to sing in this way, use this software EQ, utilise this processing software, implement…" Which out of 100%, probably left about 5% in terms of his own creative input. His vocal. The actual song.
Everything else sounds very controlled. Cloned from others, if you will.
BUY HERE:
USA – https://amzn.to/3jMXkZH 
EUROPE – https://amzn.to/3IhF6sG