The Article
VINYL NEWS: 11 DISCS FOR YOU
25th May 2021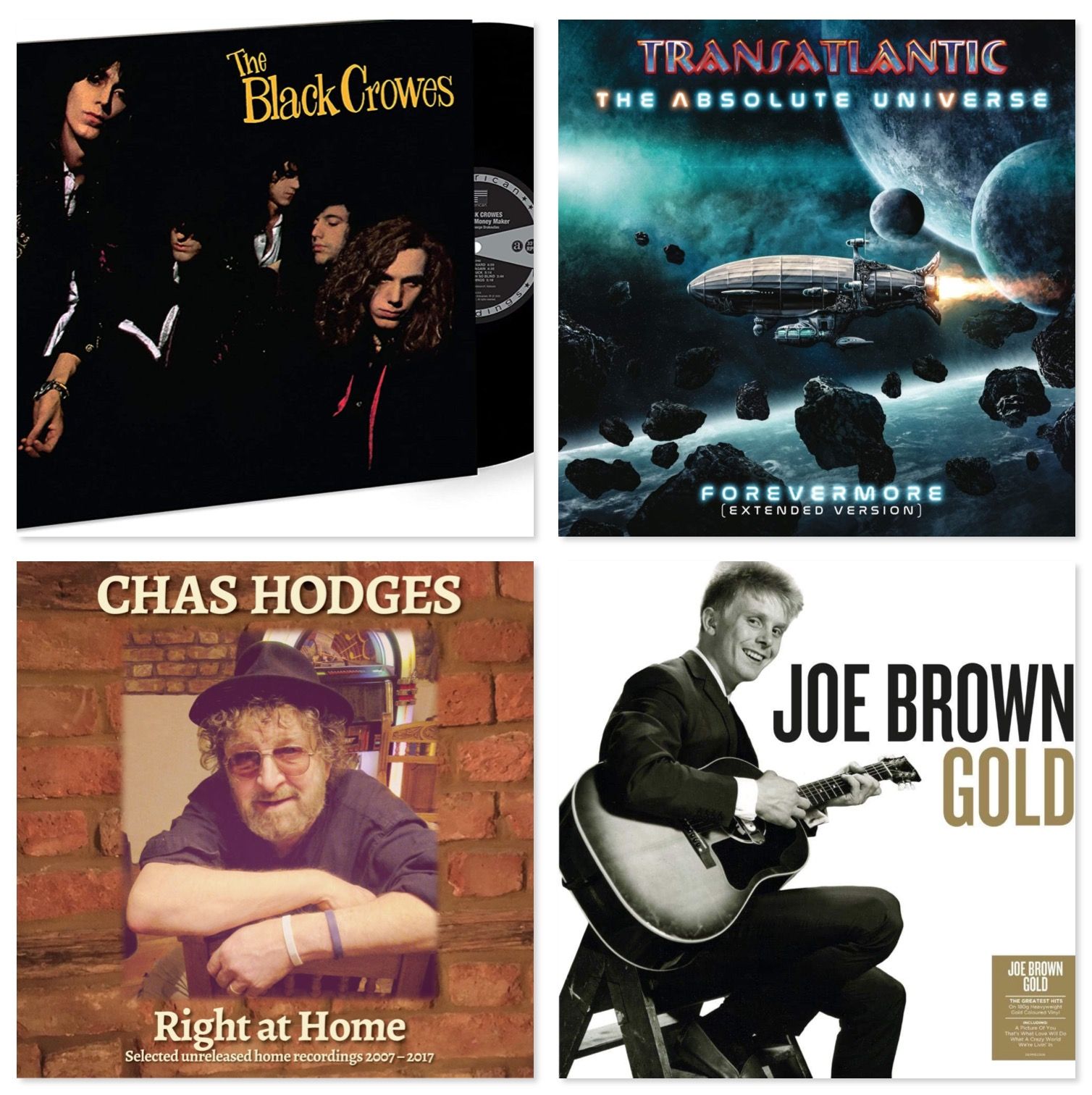 This week, I have 11 pieces of vinyl for you as expanded vinyl news. Often with sprinklings of opinion chucked in for good measure
CHAS…NO DAVE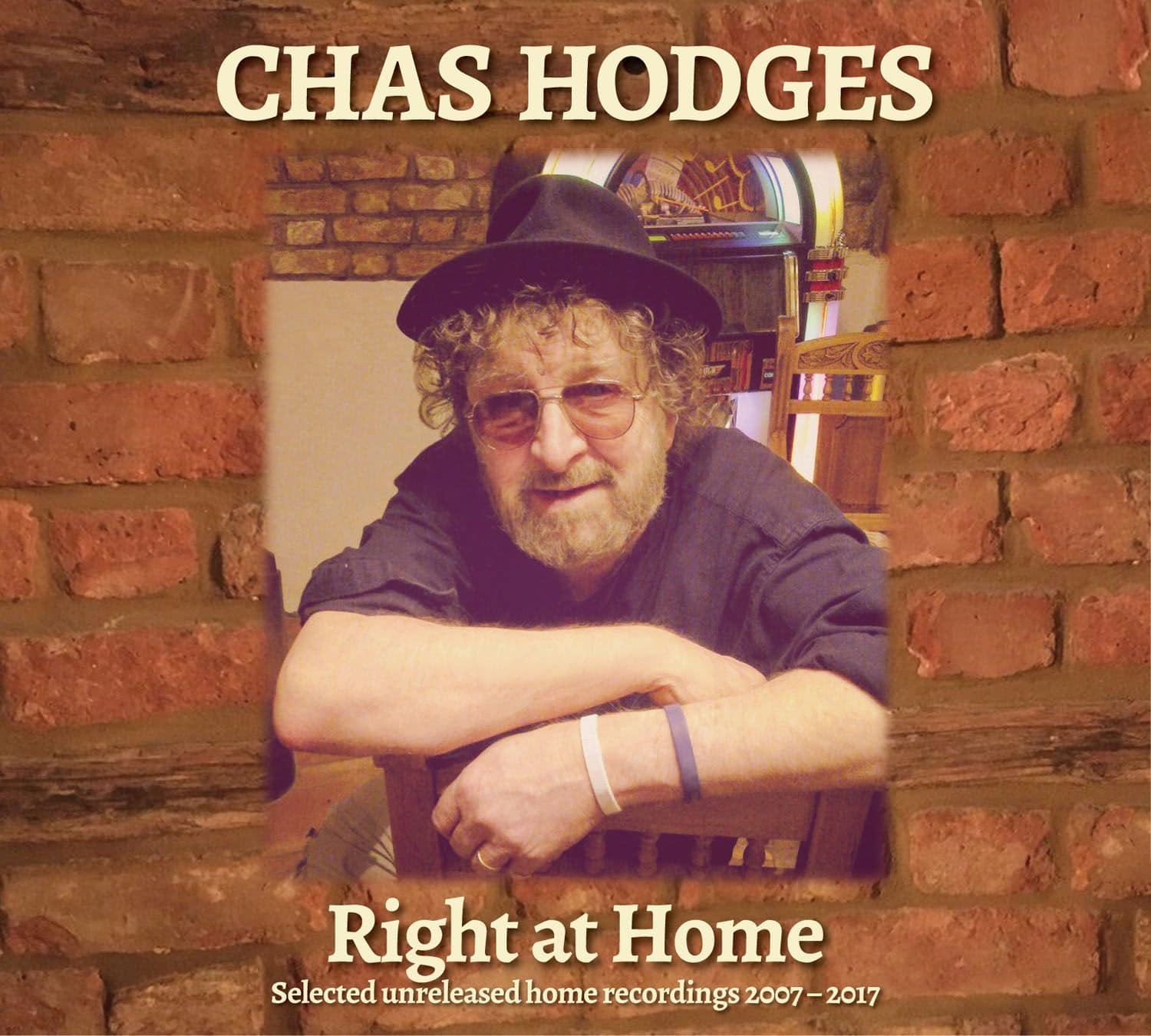 The thing about Chas & Dave or, in this case, Chas – because this is a Chas 'thing' – is that Chas Hodges was more than Gertcha and Rabbit. I say this because I recall seeing ol'Chas singing his heart out on a 1971 edition of The Old Grey Whistle Test as a member of Heads Hands & Feet, expelling country blues rock with the likes of the legendary Albert Lee, Pete Gavin (Vinegar Joe) and legendary Sun Records artist, Ray Smith.
Chas Hodges worked with Joe Meek ("[Meek's] house was knee-deep in bits of tape.") in The Outlaws, featuring future Deep Purple man, Ritchie Blackmore and was with Cliff Bennett in the Rebel Rousers, touring with the Beatles. 
Chas deserves respect, not novelty-tinged cynicism. Right at Home (Demon) features a number of home recordings from the man, curated by his son, Nik. Yes, a lot of this work continues the Chas & Dave style but there's also intriguing links with past. His take on Lennon's I'm so Tired is very intriguing.
BUY HERE:
USA – https://amzn.to/3fgA2pM 
EUROPE – https://amzn.to/2QNF0Ru 
DEMON
More from Demon in this vinyl news section (www.demonmusicgroup.co.uk) and Joe Brown shares something with Chas Hodges. Hodges had The Beatles open for his band The Outlaws. The Beatles also opened for Joe Brown in 1962, when Brown was sailing high on the single, A Picture of You: Track 1 on Gold, his new, 16-track hits package.
BUY HERE:
USA – https://amzn.to/3fgM56D 
EUROPE – https://amzn.to/3hZfrYK 
Also check out the 1995 studio album from Ace of Base, The Bridge. Their second release. Similar presentation. Better songwriting.
BUY HERE: 
USA – https://amzn.to/3ufdlGJ 
EUROPE – https://amzn.to/3bSyvEn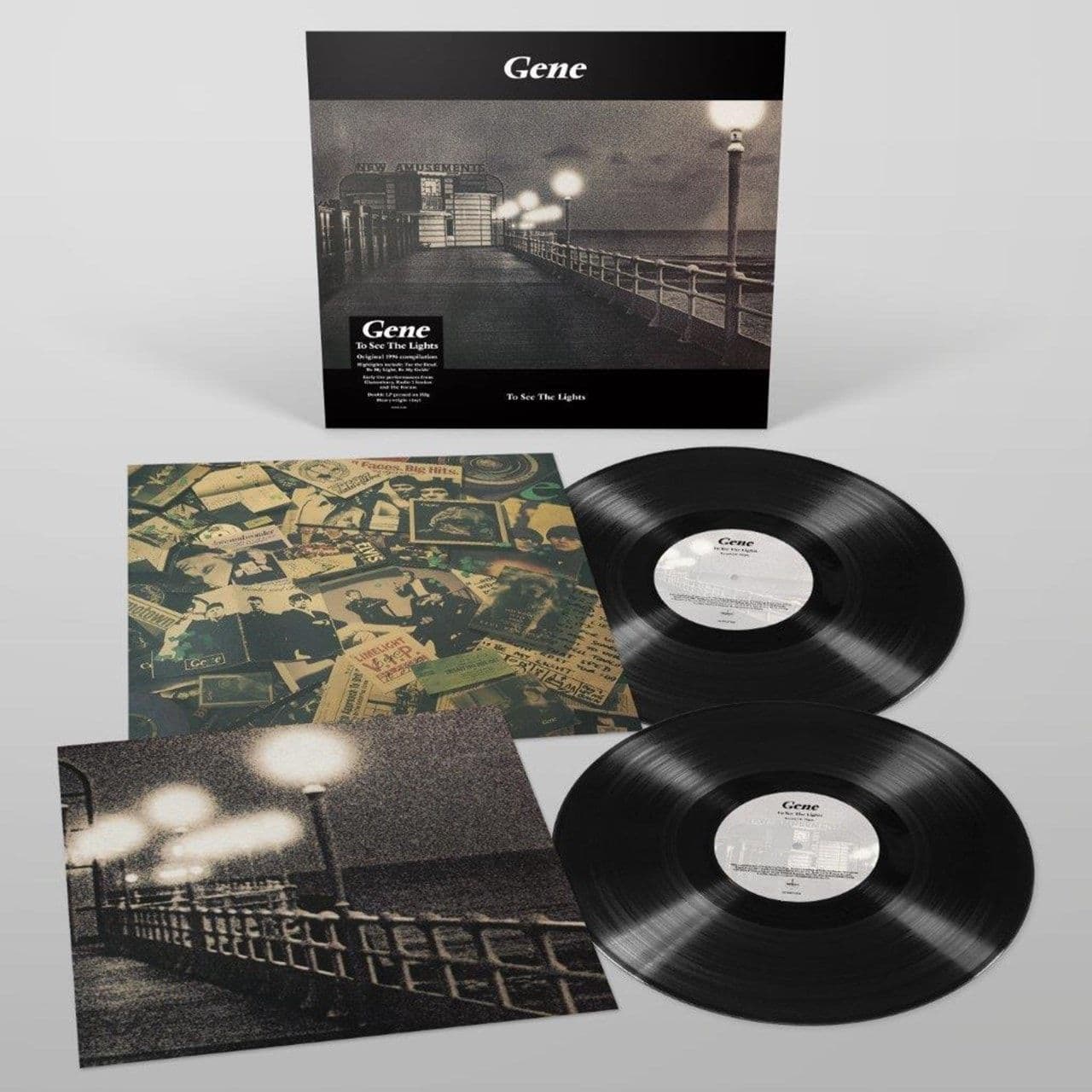 For Gene's To See The Lights, this 1996 compilation appears as a double album gatefold featuring B-sides, non-album singles, radio sessions and live tracks. It's arguably a better overall collection of tracks than their debut studio release of the previous year.
BUY HERE:
EUROPE – https://amzn.to/3yCv5zn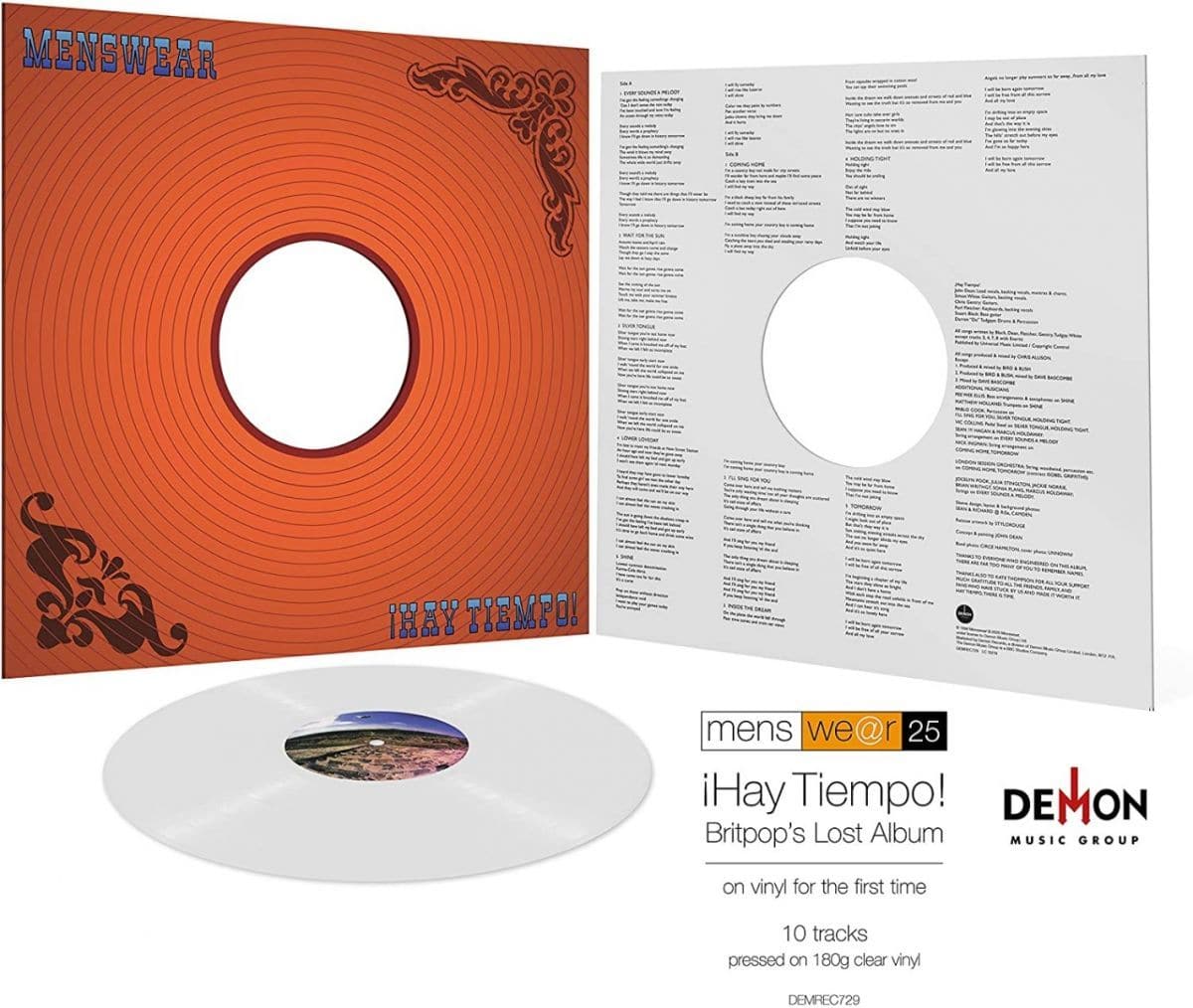 Brit-pop outfit, Menswear is next in this vinyl news overview. ¡Hay Tiempo! (1998) was only released in Japan after the band had been dropped like a hot tattie by the music industry. A reasonable album, it falls back on more conventional rock structures. Right after this one was released, the band called it a day. This relative rarity is a great purchase for fans. 
BUY HERE:
USA – https://amzn.to/34h40DW 
EUROPE – https://amzn.to/3oMyeIc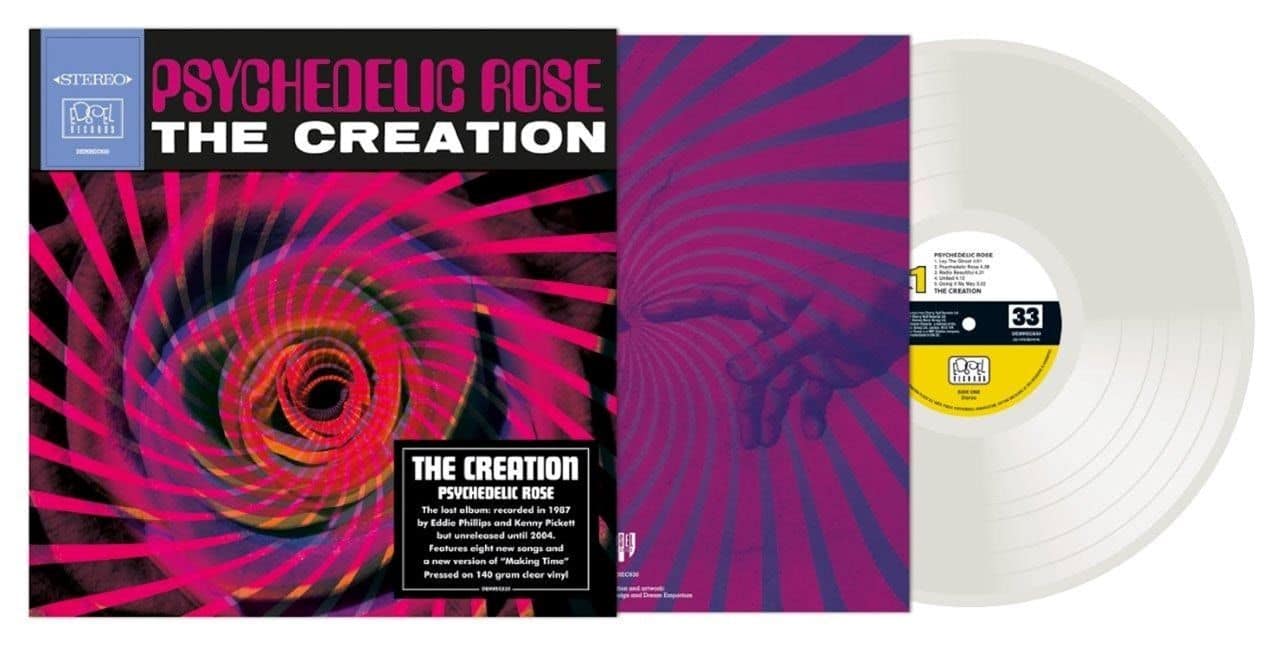 Look out for The Creation's Psychedelic Rose (1987). Described by Demon as a "lost album", this LP wasn't released until 2004. Think 'record label problems'. It appears here on clear vinyl. It's unfair to ask the 80s version of the band to sound as good as their 60s original incarnation so don't be disappointed when you hear that they're not. Good for Creation completists. 
BUY HERE:
USA – https://amzn.to/34inTu9 
EUROPE – https://amzn.to/2SukQMI 
TRANSATLANTIC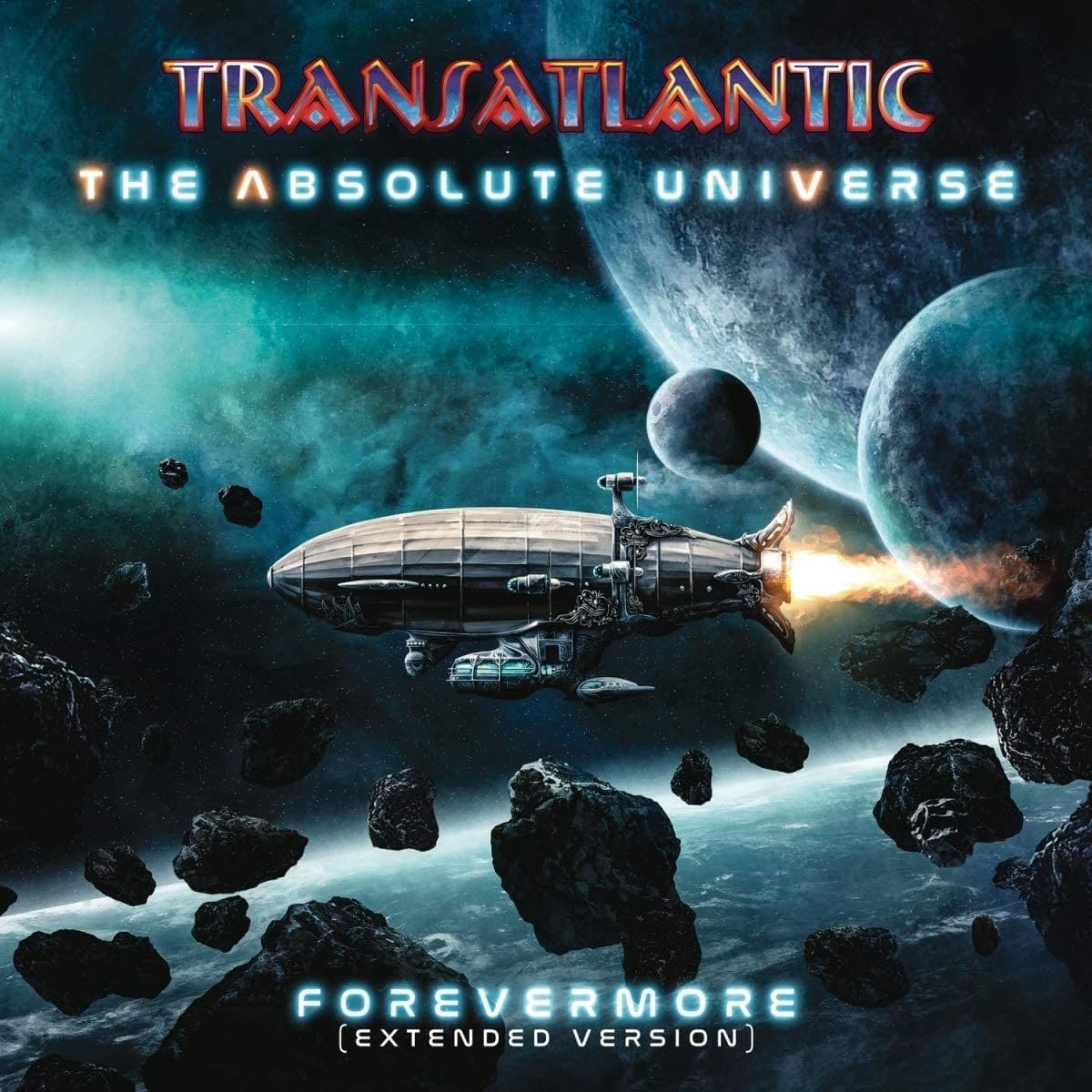 A quite magnificent package from this prog outfit who feature elements of Dream Theater, Spock's Beard, Marillion and the Flower Kings. 
The band has been active since 2000 and is an occasional project for these busy musicians. The Absolute Universe arrives as a double album gatefold and suitably evocative steampunk sleeve art. 
This new album arrives in three favours. This 14-track version version over two discs subtitled The Breath of Life (Inside Out; www.insideoutmusic.com), an 18 tracker subtitled Forevermore and a third version that combines elements of the previous two. 
A concept album, it focuses on, as the band has it, "Someone moving though their life, trying to find out who they are and where they fit in."
So, an album for just about all of us, then.
BUY HERE:
USA – https://amzn.to/3yE12Hl 
EUROPE – https://amzn.to/3fgEUey 
THE ROCKABILLY MAN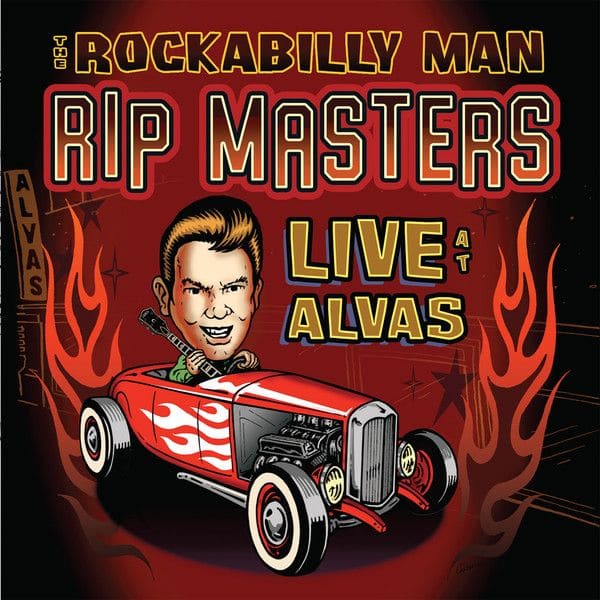 …has released Rip Masters, Live at Alvas (Wondercap, www.wondercaprecords.com). This new double album, presented in a gatefold sleeve and mastered at RTI, offers full-on rockabilly. It's all there, the slap from the drum, the twangy twanginess from the lead guitar plus, on occasion, moody reverb and the vocal bounce from Masters' delivery, complete with rockabilly affectations. 
The Masters delivery is not of the 'all energy, no direction' variety. He sings his songs with care. Even on a track like the unfortunately titled, Wham Bam Thank You Ma'am, the performance is energetic yet considered and measured.
BUY HERE:
USA – https://amzn.to/3wy1sxf 
EUROPE – https://amzn.to/3vkmM9t 
SUZI QUATRO
Possibly the most surprising entry in this vinyl news column. A new album from the 70s glam queen? Oh yes. Called The Devil in Me (SPV). Speaking of 70s, the lady is herself now 70 years of age but oh does she rock. She screams, her voice has grit and her energy roams throughout this vinyl disc.
This is yet another double album complete with gatefold sleeve – there's a fair few of them around at the moment. This one includes a couple of bonus tracks on Side D.
BUY HERE:
EUROPE – https://amzn.to/3uoniSm 
USA – https://amzn.to/3oOL7Bx 
THE BLACK CROWES
The 30th anniversary pressing of $hake Your Money Maker is out now. The 1990 band debut is packed with classic blues rock, full of guitar dripping electricity. Very Rolling Stones. More than that, even. Very Humble Pie. Which means that we've been here before. But that's ok, the band's passion leads you by the hand.
BUY HERE:
USA – https://amzn.to/3uiHS6D 
EUROPE – https://amzn.to/3oZZAel 
FOGERTY'S FACTORY
…is the new album from John Fogerty (BMG), 12 tracks from the man and, get this, his family. This is a lockdown album. One produced while the Fogerty's were twiddling their thumbs and other appendages. John taught his three children, Shane, Tyler and Kelsy, how to play in a band and then…did that very thing. There's some deep catalogue stuff here plus covers (e.g. Lean on Me via Bill Withers). Offering a laid-back approach with a family warmth to the presentation that's very appealing. 
BUY HERE: 
USA – https://amzn.to/3oQooW4 
EUROPE – https://amzn.to/3umrzFX