The Article
Vangelis Amore: a limited release of the original score for Henry Chapier's movie
20th May 2016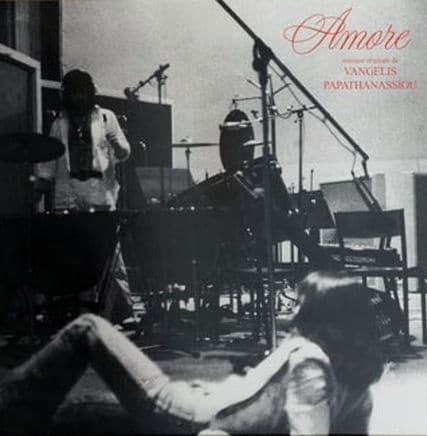 From Monster Melodies Records, this is : a limited release of Vangelis' original score for Henry Chapier's obscure 1973 movie Amore on pink vinyl.
Amore was Vangelis' second collaboration with movie director Henry Chapier, after recording a score for the highly obscure film Sex Power, a year earlier.
While an LP was released for the Sex Power score, inlimited quantities, nothing was released of the music for Amore. Nor was the film viewable until it's eventual release on DVD a few years back.
The recordings do apparently come from the archived masters of the album.
The vinyl LP arrives pressed on pink marbled vinyl and is limited to 1000 copies. It contains a postcard and a movie poster.
Tracklist
A1        Venezia
A2        Ruga Do Pozlic
A3        Giudecca
A4        Campo San Polo
B1        Ma Dove Sei'
B2        La Contessina
B3        Marina
B4        Amore
Out in January 2016, price will be £16.