The Article
With The Vamp, any speaker becomes a Bluetooth speaker
21st April 2015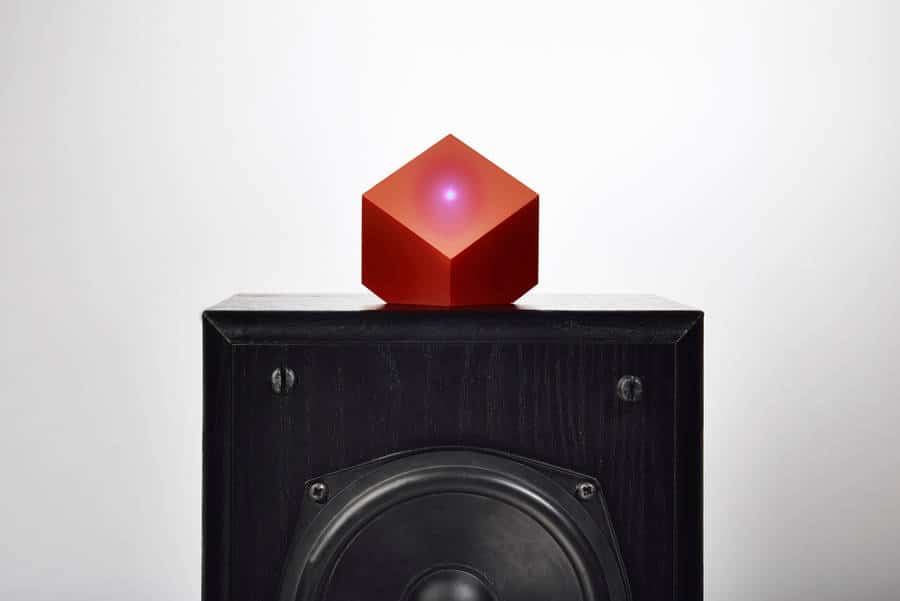 With The Vamp, any speaker old or new becomes a fully functioning portable Bluetooth speaker able to play music wirelessly from your smartphone, tablet or computer. This palm-sized box has over ten hours of rechargeable battery life and a magnet that fixes it securely to any speaker, old or new, from a 70s bookshelf speaker purchased from your local charity shop for pennies and anything in between. Simply connect The Vamp to a speaker and you're ready to go.
Music can be played from any device equipped with Bluetooth: your smartphone, your iPod touch, your iPad or other tablet or your computer. There's a wireless range of up to 10m and Internet radio stations and services like Spotify, Deezer and Rdio are all fully compatible.
The Vamp is the brainchild of London-based designer Paul Cocksedge, who dreamt up the idea as a way of revitalising old analogue speakers that, while fully functional, were being left unused in favour of newer and often inferior Bluetooth speakers.
Following a successful Kickstarter crowdfunding campaign, Paul has been able to start mass production of The Vamp and it is now available for order via priced at £49.99 and available in three striking colours: red, white and black.
Click on www.thevamp.co.uk for more details.