The Article
Ultra Black II Tonearm Cable from Tellurium Q
2nd April 2020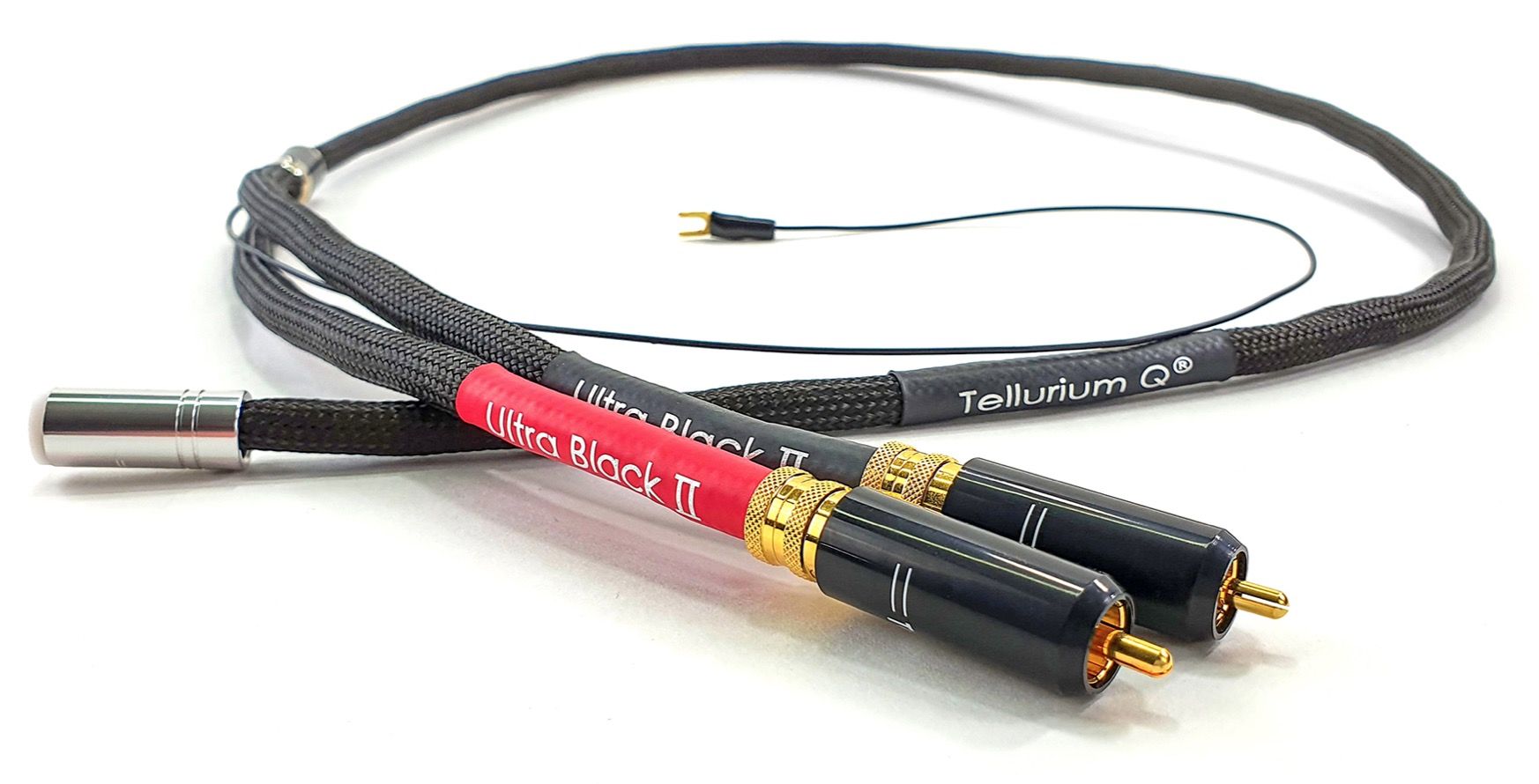 Offering a new tonearm cable with an SME-type DIN fitting, Paul Rigby reviews this new cable from the UK specialist cable outfit
There are many turntables out there that feature a built-in suite of tonearm cables. That is, they are fixed and you are not able to change or upgrade them. 
Other users do have the option and it's a welcome one. SME tonearm owners being one example. 
I've just received a new tonearm cable from Tellurium Q that caters for this specific sector and it's one that needs all the help it can get. Arguably, and I am one of those that do argue the case, SME tonearms, classic designs that they are, run largely off the pace when compared to many other modern designs. I own a SME IV and I hear this every time I use the thing. 
If I can find anything that I can utilise with the arm to enhance its inherent performance then I'm up for that, every time. This new cable, which has been placed in the Ultra Black II range, promises much on that score. 
Hence, I hoped that this cable would serve as a bone fide upgrade for my SME IV.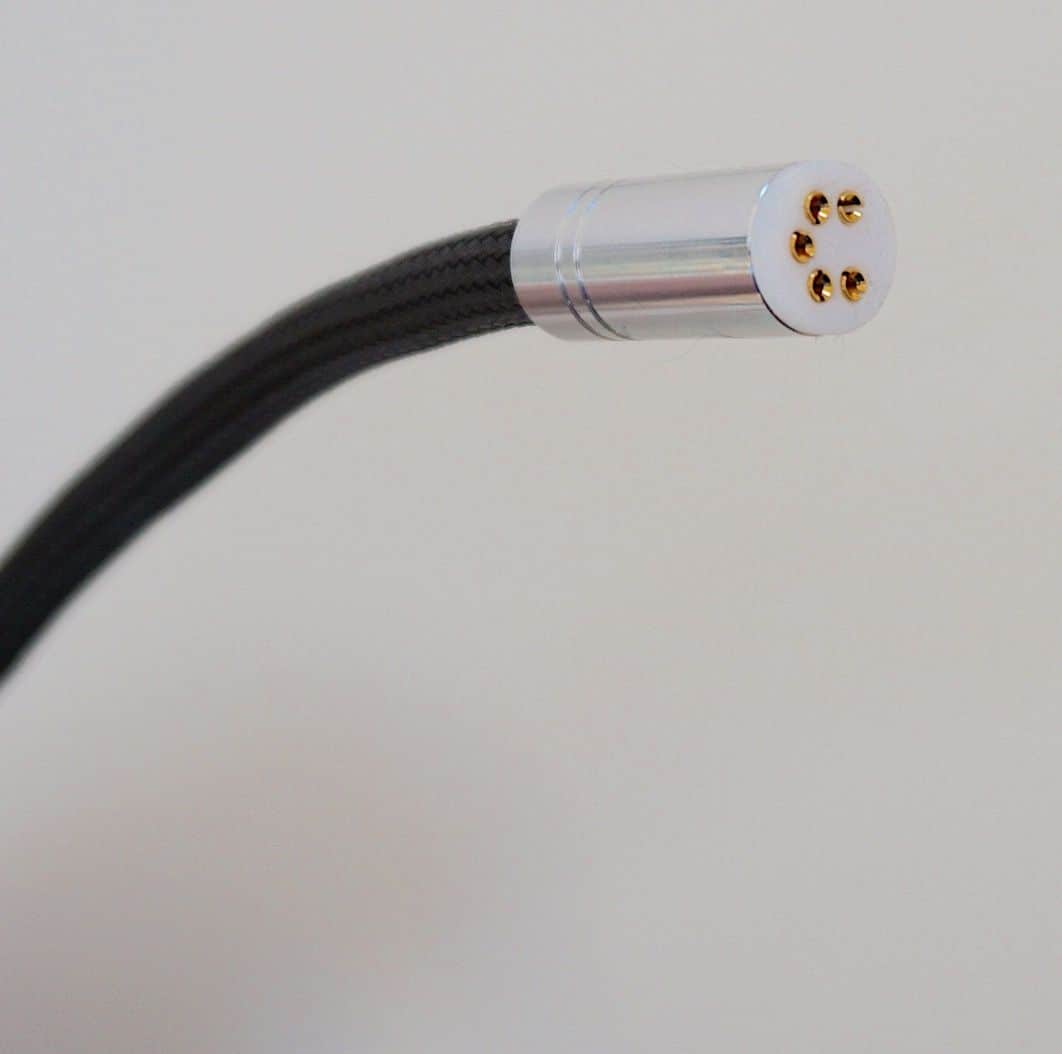 In the past, I've used a few third party tonearm cables and have heard steady sonic enhancements. I wondered if that might continue with the new Ultra Black II.
As usual, squeezing any techie details from Tellurium Q in terms of construction and technology is a lost cause so I can't help there, I'm afraid. What I can say is that the cable is light, unobtrusive, easy to handle, well made and features a termination (straight or right angled) without a locating pin so take your time when plugging the cable into your turntable. Have a quick look inside the socket and align the pins correctly before you off the cable to it.
SOUND QUALITY
To begin, I played We Will Be Strong from the Thin Lizzy LP, Chinatown. While many similar tonearm cables from this price point do well to translate both detail, bass grunt and clarity, the Ultra Black II really did take all three areas onto a new level.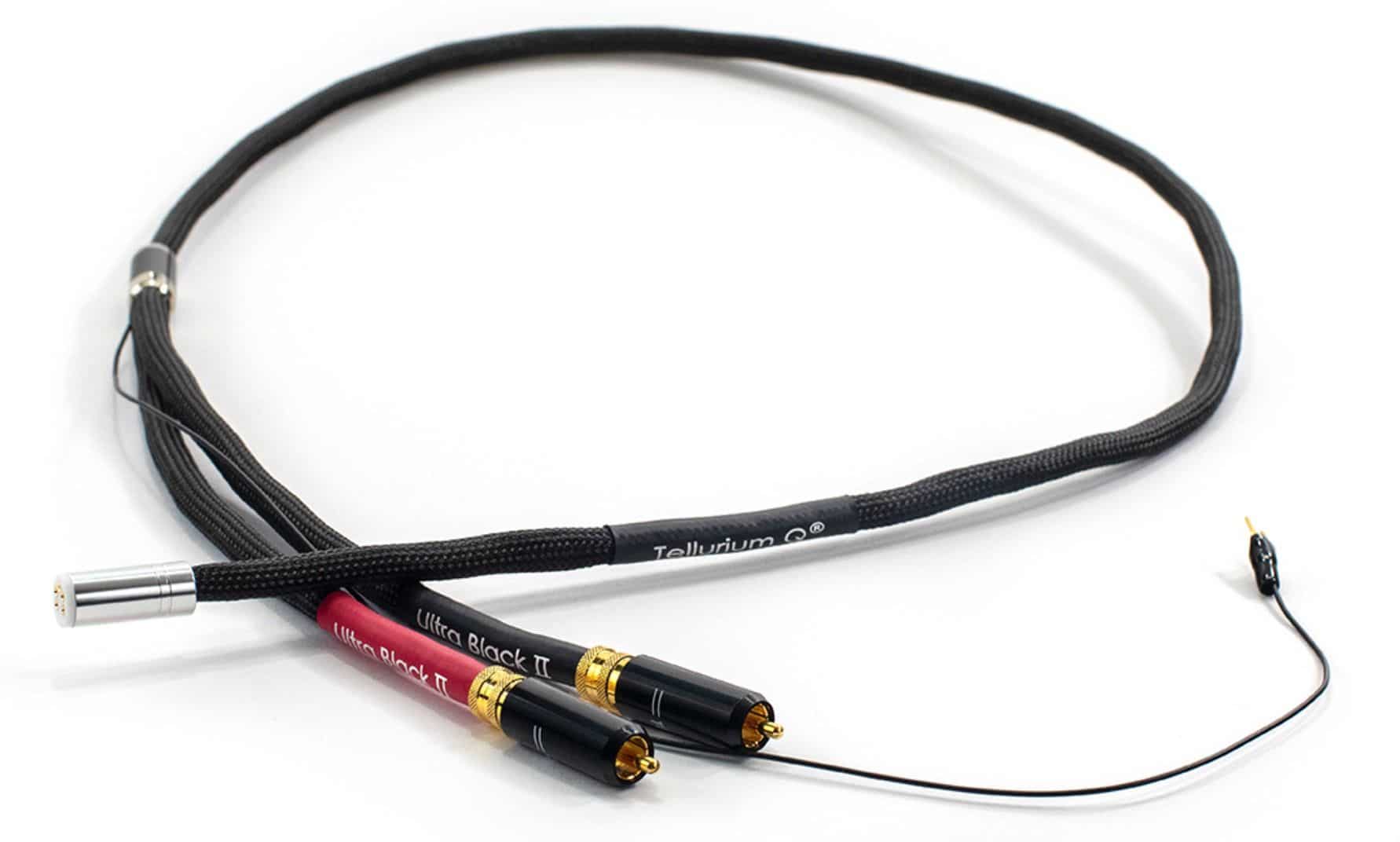 It was the noise reduction which really stood out here and which affected all areas of the soundstage at once to really lift and show off the raking guitars, the emphatic lead vocal and the percussion. 
The extra space generated by the low noise also meant that the soundstage felt rather cavernous which allowed delicate details to roam freely, cymbal hits to be extended and electric guitar moments to present significant impact.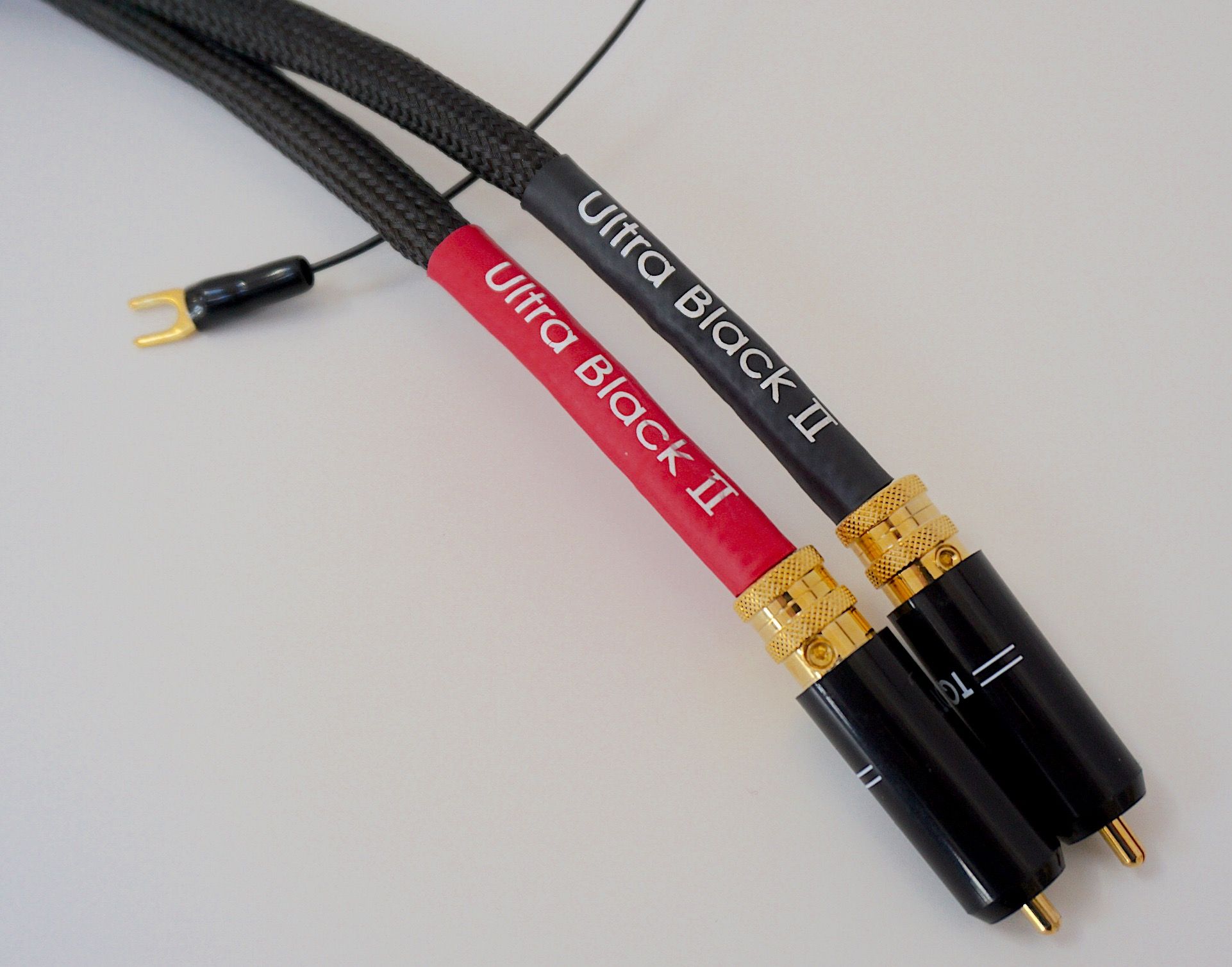 There was also plenty of space in between instruments. This instrumental separation allowed the ear to hear and focus on shy elements such as reverb tails and little errors in the vocal during crescendos that provided an organic presentation to the song as a whole.
Frequency discipline was tight and controlled with no blaring mids or boomy bass. So the song ran efficiently and at pace.
I was also impressed with the focus and precision of the vocal and the guitar, in the midband and the bass from percussion. It gave the song a lean point of view, infused with accuracy and detail. 
Turning to The Four Freshmen's A Today Kind of Thing, a four-piece vocal harmony combo backed by an orchestra and the track Byrd Avenue, I noted the tight and precise arrangement of the vocal harmony which moved at pace with excellent transient performance. Notes began and stopped with alacrity. The midrange was lean, smooth yet slender which gave the music a lively tempo and real use of motion.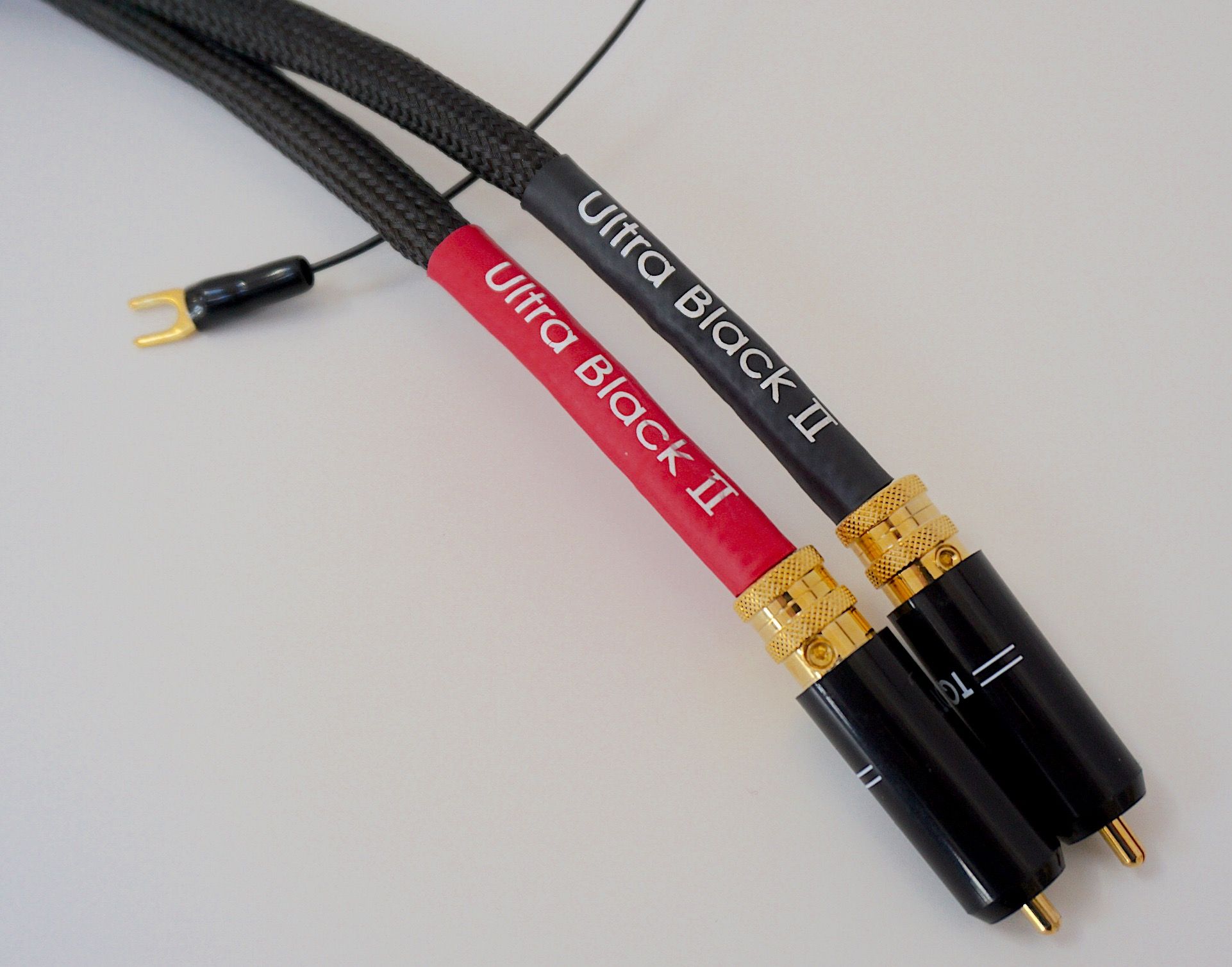 Yet the detail on offer here was present in some abundance. The precision meant that no information was masked or hidden. Hence the low key glockenspiel on the left channel and the Doors-like organ on the right could easily be tracked by the ear. 
CONCLUSION
An excellent addition to any SME tonearm or any owner of a tonearm with an SME-type fitting, the Ultra Black II concentrates on illuminating any piece of music and exposing as much detail within as possible. An easy to install upgrade and one that will extend the life and boost the performance of your tonearm.
---
TELLURIUM Q ULTRA BLACK II TONEARM CABLE
Price: £618 per metre set
Tel: 01458 251997
Website: www.telluriumq.com 
---
GOOD: midrange detail, bass precision, open soundstage, low noise
BAD: nothing
RATING: 9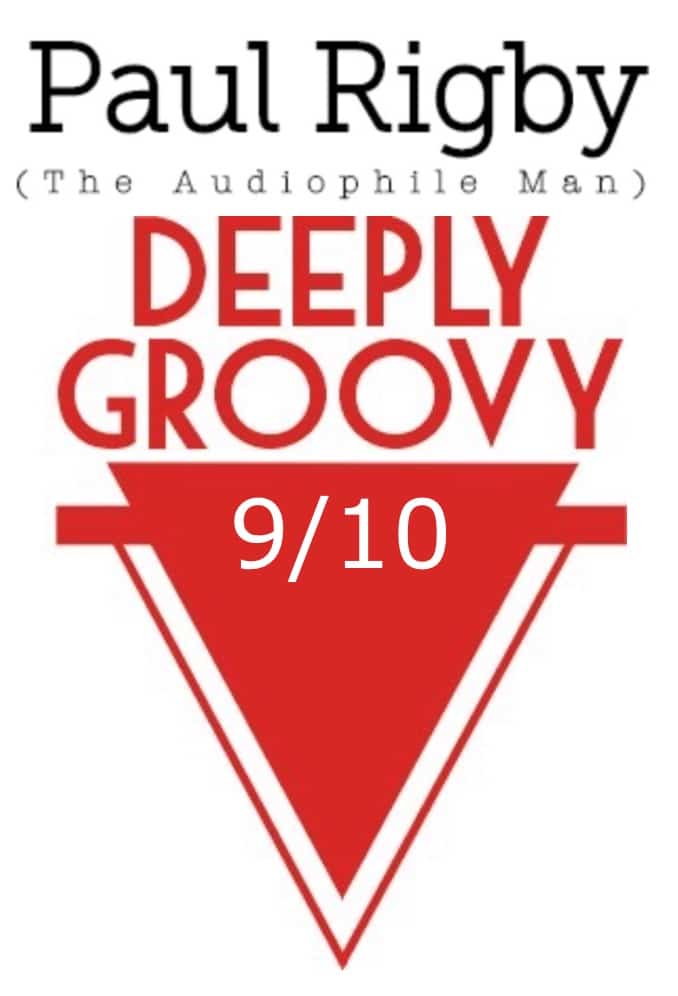 ---
[Don't forget to check out my new Patreon Page at www.patreon.com/audiophileman, for exclusive postings, giveaways and more!]
REFERENCE
SME IV tonearm
Van Den Hul Crimson XGW Stradivarius Cartridge
Icon PS3 phono amplifier
Aesthetix Calypso pre-amp
Icon Audio MB845 Mk.II monoblock amplifiers
Quad ESL-57 speakers with One Thing upgrade
Blue Horizon Professional Rack System
Harmonic Resolution Systems Noise Reduction Components
Gutwire Consummate Grounding Cable
All vinyl was cleaned using an Audio Desk's Ultrasonic Pro Vinyl Cleaner