The Article
John Williams' Train/Two Children Speak Quietly Of Love
2nd April 2016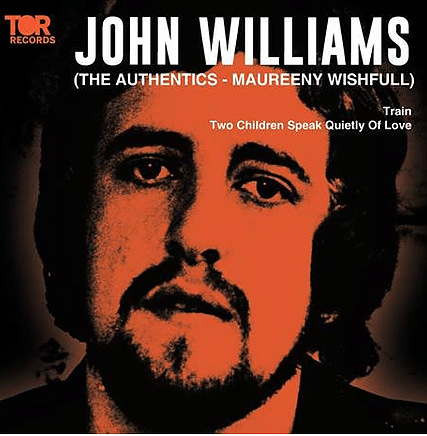 John Williams was the lead vocalist in a band called The Authentics with his brother Berne. Holding a residency at the Marquee, London they supported The Yardbirds and reportedley introduced Jimmy Page to the band.
The Authentics recorded one unreleased single with Page as producer who also doubled up on harmonica and guitar.
John Williams then recorded a solo album for Columbia in 1967, recorded an album with Jimmy Page and Big Jim Sullivan under the name Maureeny Wishful and, getting back to the plot, recorded two tracks with Dave King (Spell) at Shield Studios, Kettering in 1968.  This is the repress you see here that has been derived from a single surviving acetate. The tracks have been remastered in Austria.
This release has been approved by John Williams.
This 7″ single, on black vinyl, is out today.