The Article
The Sonics' 50: In celebration of The Sonics' half-century as a recording act
22nd April 2016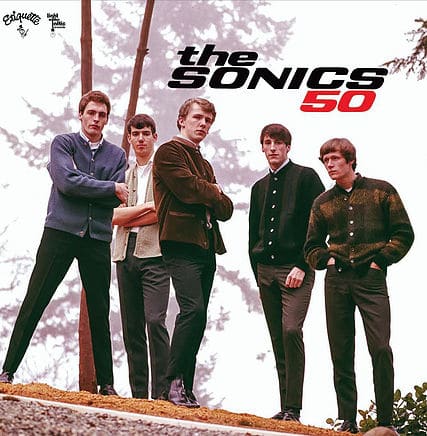 Since reuniting in 2008, The Sonics have brought their pounding, uncompromising brand of garage rock to all corners of the globe.
In celebration of The Sonics' half-century as a recording act, check out this limited edition vinyl box set of their complete Etiquette Records catalogue. The contents feature 34 tracks that includes The Witch, Psycho, Boss Hoss, Strychnine, Cinderella and He's Waitin'.
Fifty is packaged in deluxe fashion as three vinyl LPs: exact replicas of the Here Are the Sonics and Boom albums, along with a third disc of rarities. The 36-page LP sized booklet features a brand new oral history by all five original Sonics members and is illustrated with over two dozen previously unpublished images from the archives of photographer, Jini Dellaccio.
Last but not least, the box includes a 18″ X 24″ color poster.
Out now, price is £60.