The Article
Symphonica Natural Acoustic Wood Speaker For Iphone & Android
14th April 2017
Constructed from "environmentally friendly" woods, Symphonica has announced the forthcoming release of a wooden horn speaker for a selection of smartphones
It needs no electricity yet boosts the volume from your phone speaker. Symphonica also, "…enhances the sound, adding the body and warmth that you've been missing," said the company.
Suppting the iPhone 5/5S/5C/SE, 6/6 Plus/6S/6S Plus, 7/7 Plus/Red Special Edition and Samsung Galaxy S6/S6 Edge, S7/S7 Edge, S8/S8+ with others to follow, the company is also offering wood smartphone cases, docking stands and a rechargeable bluetooth remote control you can use with your phone, tablet or computer.
Learn more about price options with the company's own Kickstarter page HERE.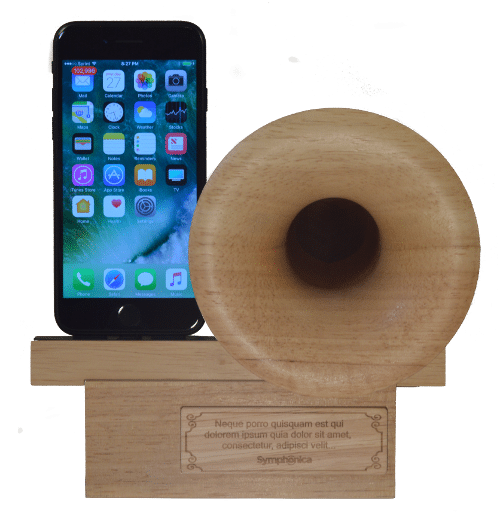 To learn more, click www.symphonicasound.com