The Article
Speakers Corner? Analogue Only
30th August 2022
Here's an interesting note I received from the German-based audiophile record label, Speakers Corner. Thought you might like to read it
"In various media, even including the Washington Post, a discussion has arisen about the non-transparent mastering methods of various audiophile LP labels.
"With regard to this, we should like to emphasise that all of Speakers Corner Records' nearly 700 releases since 1993 have been produced purely using analogue technology, beginning with the microphone right up to the finished LP. At no time were digital files used or was digital processing carried out."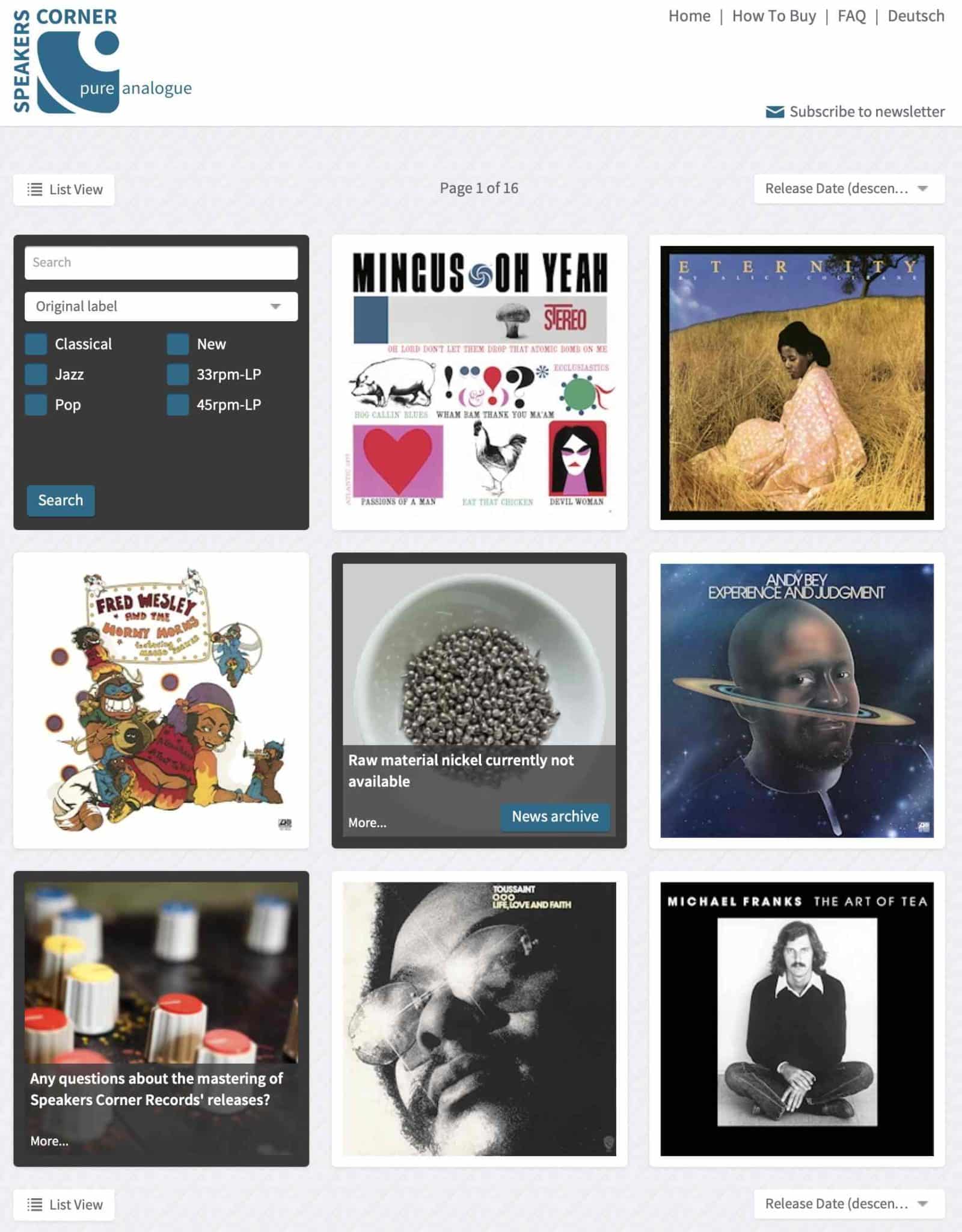 To be completely transparent, there is one exception to that. Alan Parsons' Eye in the Sky was recorded digitally but it was mixed using analogue technology and an analogue master tape was created from which the LP was made.
"We pledge not to alter our commitment to the principle of 'pure analogue' in the future," said the company.
For further information about the company's mastering standards, click www.pure-analogue.com.