The Article
Soundgarden reissue Badmotorfinger as a double album package & Limited 7″
15th November 2016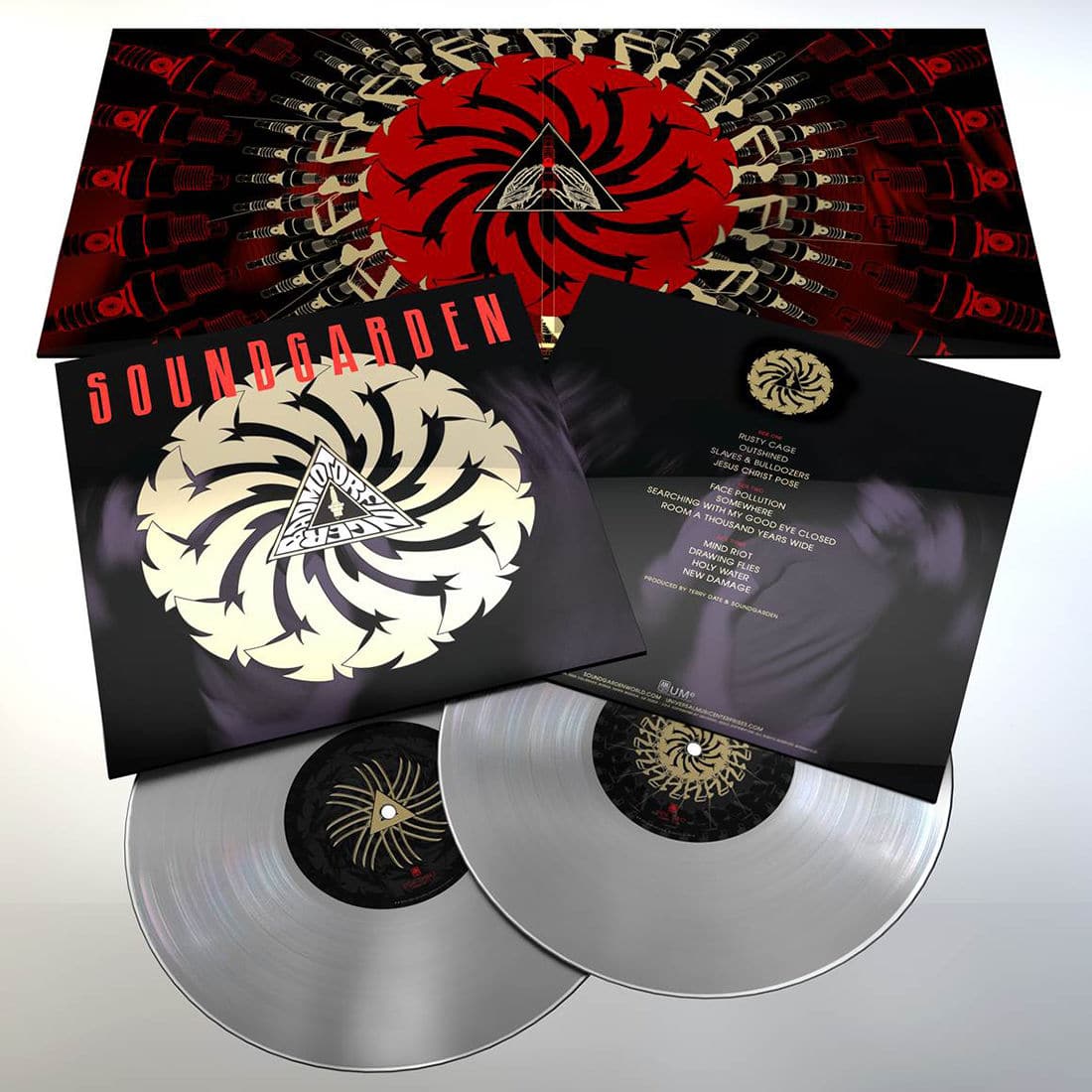 This new limited edition, 2LP (+ bonus 7″) vinyl reissue will be available in metallic silver color vinyl from the 18 November 2016
Well, according to Universal, this one has already sold out but I hear that there are retailers out there who may have a copy or two so it's worth hunting down. The 2LP, 180gm audiophile edition of the remastered original album has been expanded to a gatefold jacket with a removable, limited edition 3D lenticular silver foil litho cover. A 25th anniversary vinyl etching is present on Side D and a download card for a digital edition of the album in 320kbps MP4 AAC files is also available.
But that's not all, you also get a limited edition 7″ featuring Jesus Christ Pose. It includes a 'sawblade' logo. Price is £33.
To lean more and to ask Universal how this package, which isn't even out yet, has already sold out, click HERE.