The Article
Sony's wireless speakers feature Bluetooth and NFC support
21st April 2015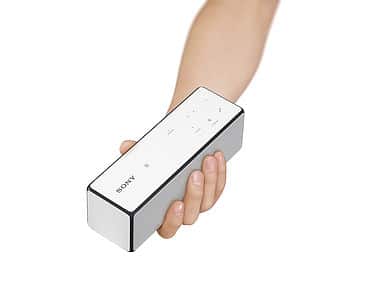 Within their compact designs, Sony's three new wireless speakers (SRS-X11/SRS-X33/SRS-X55) feature Bluetooth and NFC support enabling you to instantly connect your smartphone, tablet or laptop to the speakers and stream your music wirelessly. You can also use them as speaker phones.
Both the SRS-X33 and SRS-X55 feature Sony's new LDAC audio technology which allows Bluetooth transmissions to carry up to three times more data than existing codecs, enabling you to minimise the compression of your music files when you stream them wirelessly. Sony's S-Master, DSEE (Digital Sound Enhancement Engine) and ClearAudio+ technology, together aim to improve sound quality still further.
Price for the SRS-X55 is £159, the X33 is £129 and the X11 is £69
Click on www.sony.co.uk for more information.