The Article
Simple Minds' The Vinyl Collection 1979-1984
2nd April 2016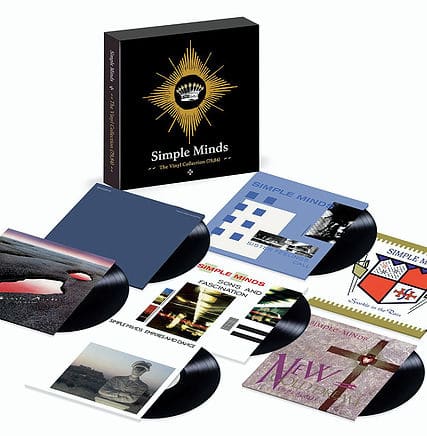 All albums from that period housed in a limited edition 7LP box.
The band scored a string of hit singles, and are best known internationally for their 1985 hit Don't You (Forget About Me) (UK #7, US #1, CAN #1), from the soundtrack of the John Hughes film The Breakfast Club. Their other more prominent hits include Alive and Kicking (UK #7, US #3, CAN #3) and Belfast Child (UK #1, IRE #1, NLD #1).
All these titles have been re-mastered at Abbey Road have been pressed on 180gm audiophile vinyl. All original artwork and inserts have been replicated, and the set comes with a voucher for MP3 downloads.
Out on 30 October 2015. Price is around £100.