The Article
Silver Hybrid External Tonearm Cable From Origin Live
1st June 2018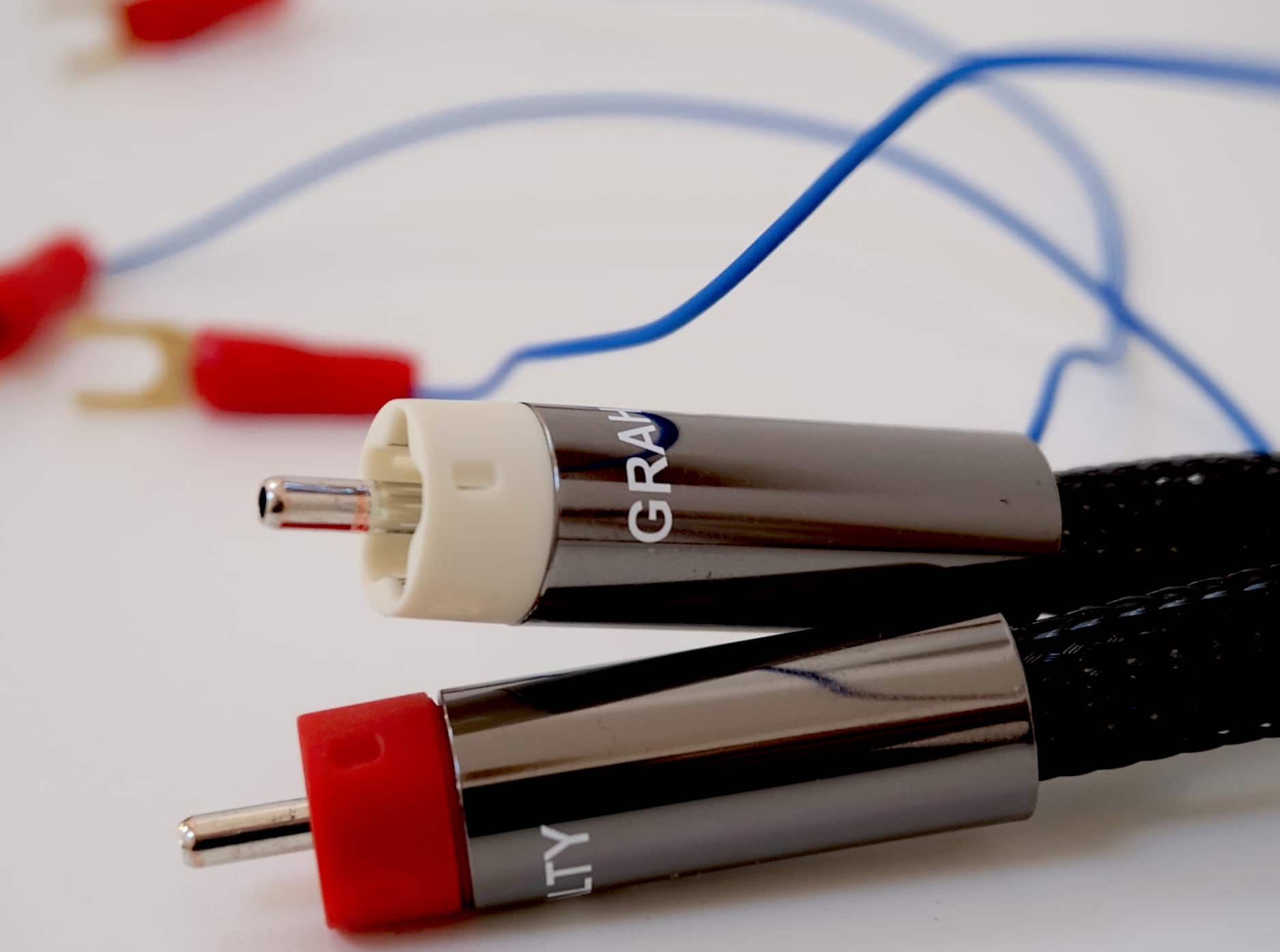 Looking towards those users running an SME tonearm or any tonearm with a DIN-type connector, Paul Rigby reviews the Silver Hybrid tonearm cable
There are many tonearms out there that feature an integrated set of cables, ready to hook up to your phono amplifier. Others do provide the possibility of changing and upgrading the same. Those arms sporting an SME-type DIN socket, for example. 
I run a SME IV tonearm on one of my turntables and so leapt upon the Silver Hybrid to see what it could do.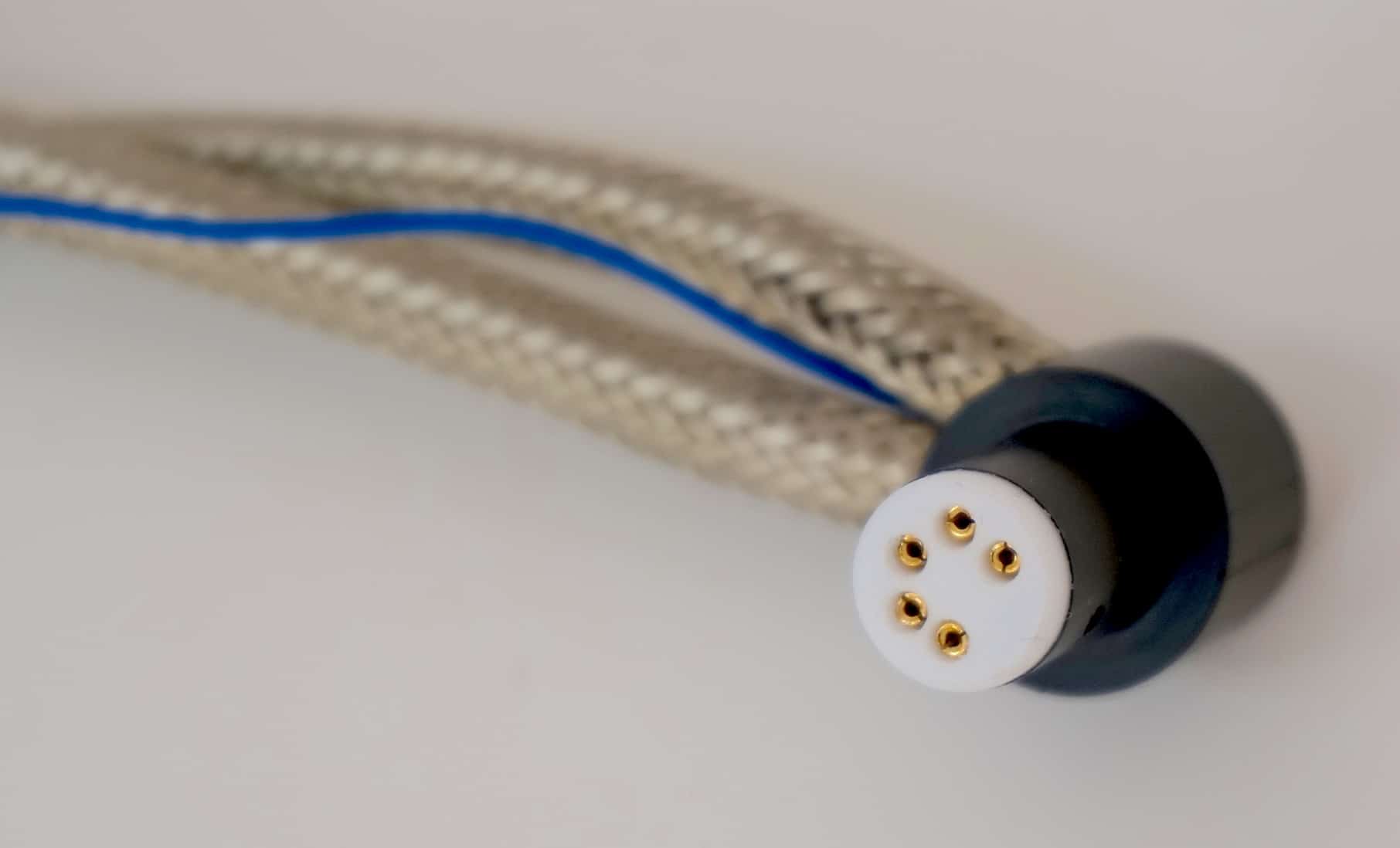 Utilising silver and copper Litz cabling, this hand built cable is terminated by Black Rhodium GN-4 plugs, "…fitted for their single point contact and low eddy currents," said the company.
I utilised the DIN 5-pin plug but you can ask the company to solder it to an existing Origin Live or Rega tonearm. There is also an option for Balanced XLR plugs.
So, how did it sound?
SOUND QUALITY
I began with a bit of pseudo-prog from Kansas and noticed how disciplined and well organised the soundstage sounded via the Silver Hybrid. A sense of calm and order was presented during the first few bars of this song. Hand in hand with this initial effect was the obvious low noise approach to the cable. There was plenty of room for the musicians to roam. You never felt that the lead guitarist was knocking elbows with the bass guitar player, for example. This is how it sometimes seems to be, at least, with other cables. The sense of separation is a good effect of any cable – in fact, any hi-fi product – that is designed for a low noise approach.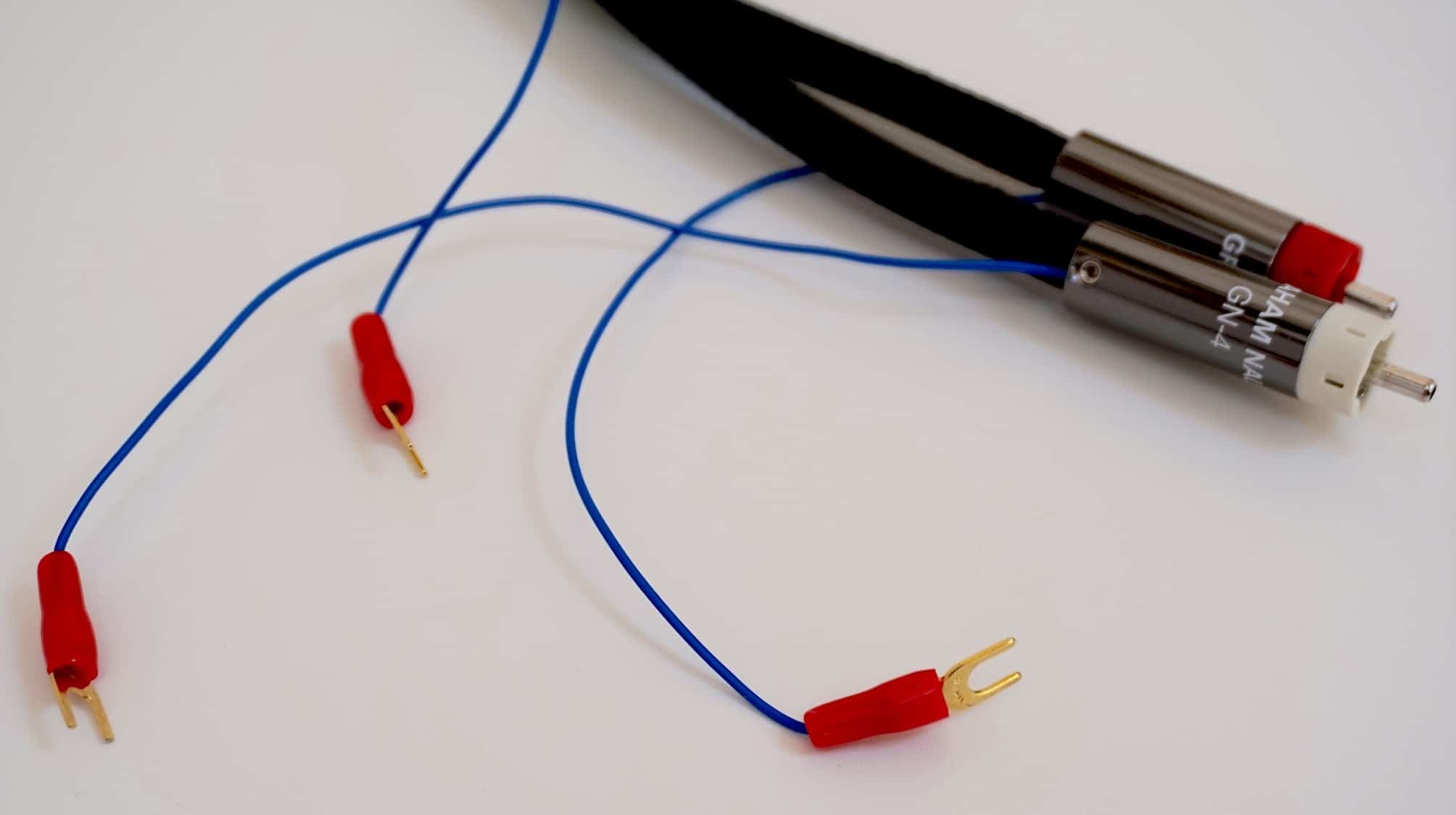 The low noise effect also meant that, because this masking noise was reduced, the subtle and the rather shy and delicate sonic effects were now more 'visible' to the ear. This meant that the soundstage sounded busier and richer. As if there was more going on in the song.
Another advantage was that there was no upper frequency pinching effect which can sometimes initiate listening fatigue. By that, I meant that there were no rogue high frequency ringing effects or other strident noises invading the space. In fact, the rear of the soundstage was one of composure. This was an untroubled space that allowed the music to flow with apparent ease.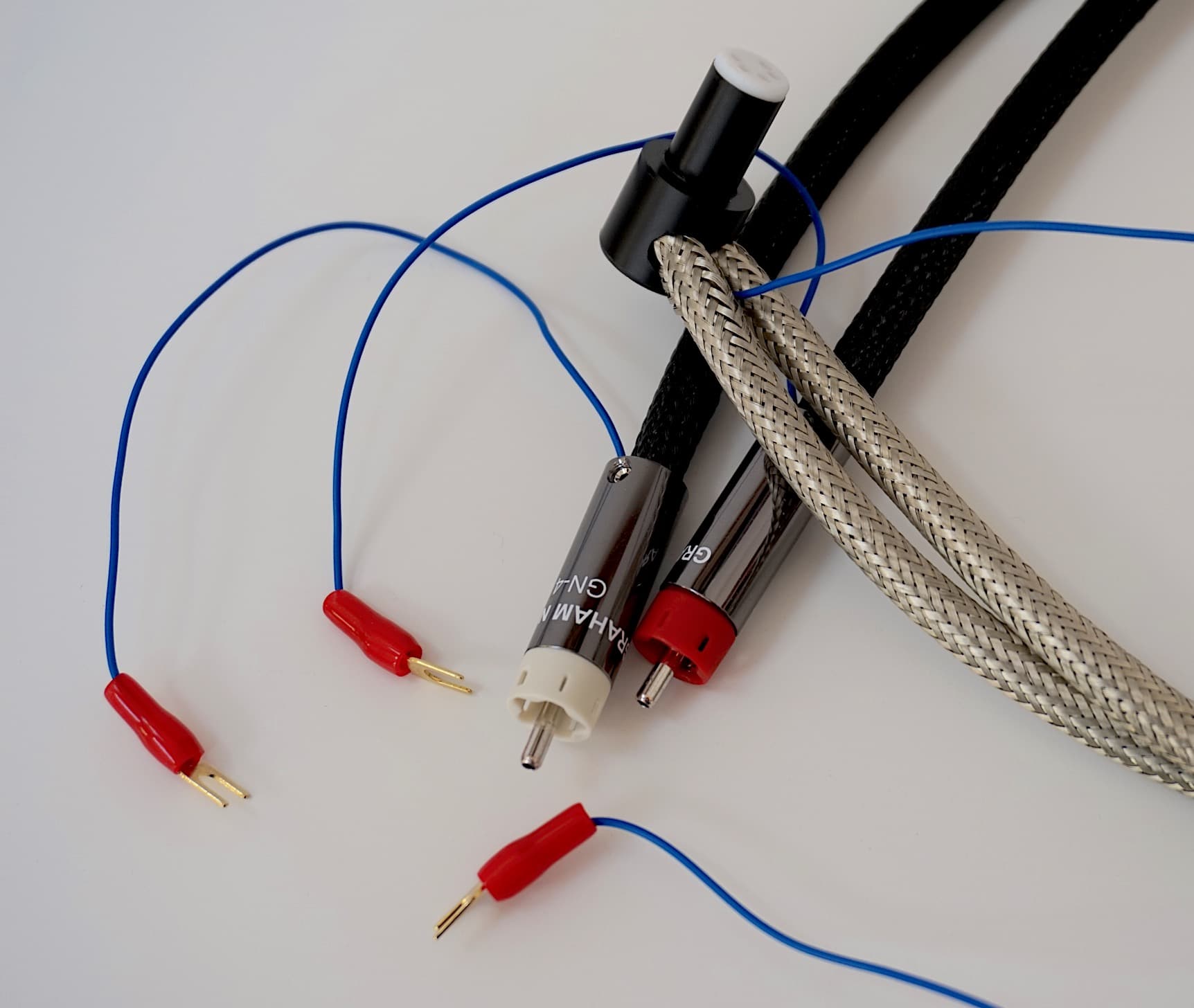 Yes, compared to the very best super high end cables of many times the price and upwards, you might not hear all of the extra air and expanded soundstage size found within the upper mid sequences but what was shocking about the Silver Hybrid was just how capable it was. It exceeded the performance of many other more expensive models.
There was plenty of scope for treble-based cymbals to expand, for example, giving the reverb time to move outwards towards the ear, adding a sense of space to the initial cymbal strike. Bass, meanwhile offered an almost sculptured response, in that it provided weight but also definition and a bit of the ol'swagger too.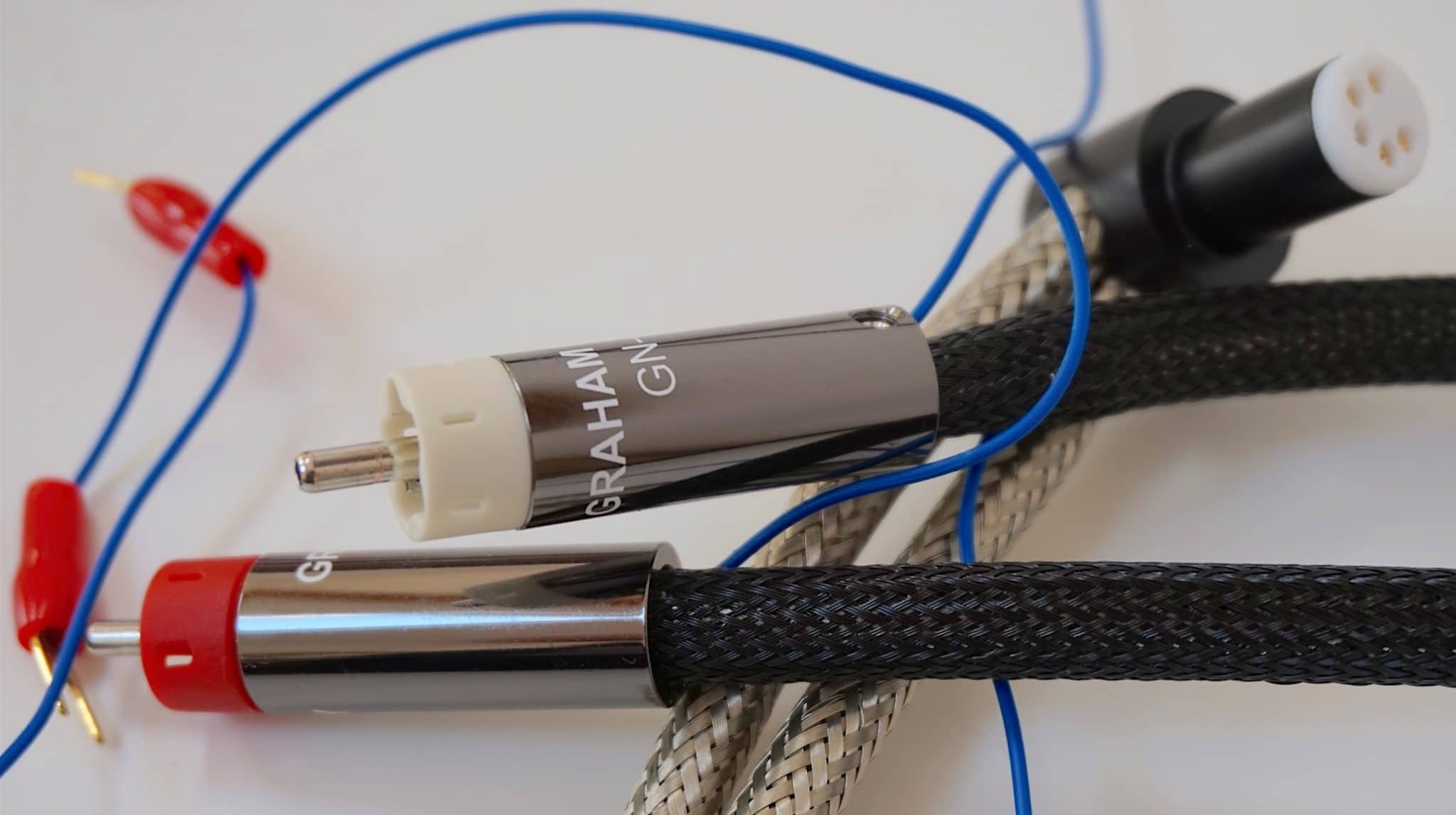 I then turned to Sarah Vaughan and the Mercury original, Sassy Swings Again. I was impressed by the calm and considered approach from the brass on this LP. Trumpets can easily bark and bite during crescendos but there was no threat of that occurring here. In fact, the brass provided a wholly balanced output offering strength behind the human lungs along with a tonal realism that gave a sense of excitement to the track. Similarly, double bass supplied a firm foundation to the song, adding pace and a resonant bounce that demanded a bit of sympathetic foot-tapping to accompany it.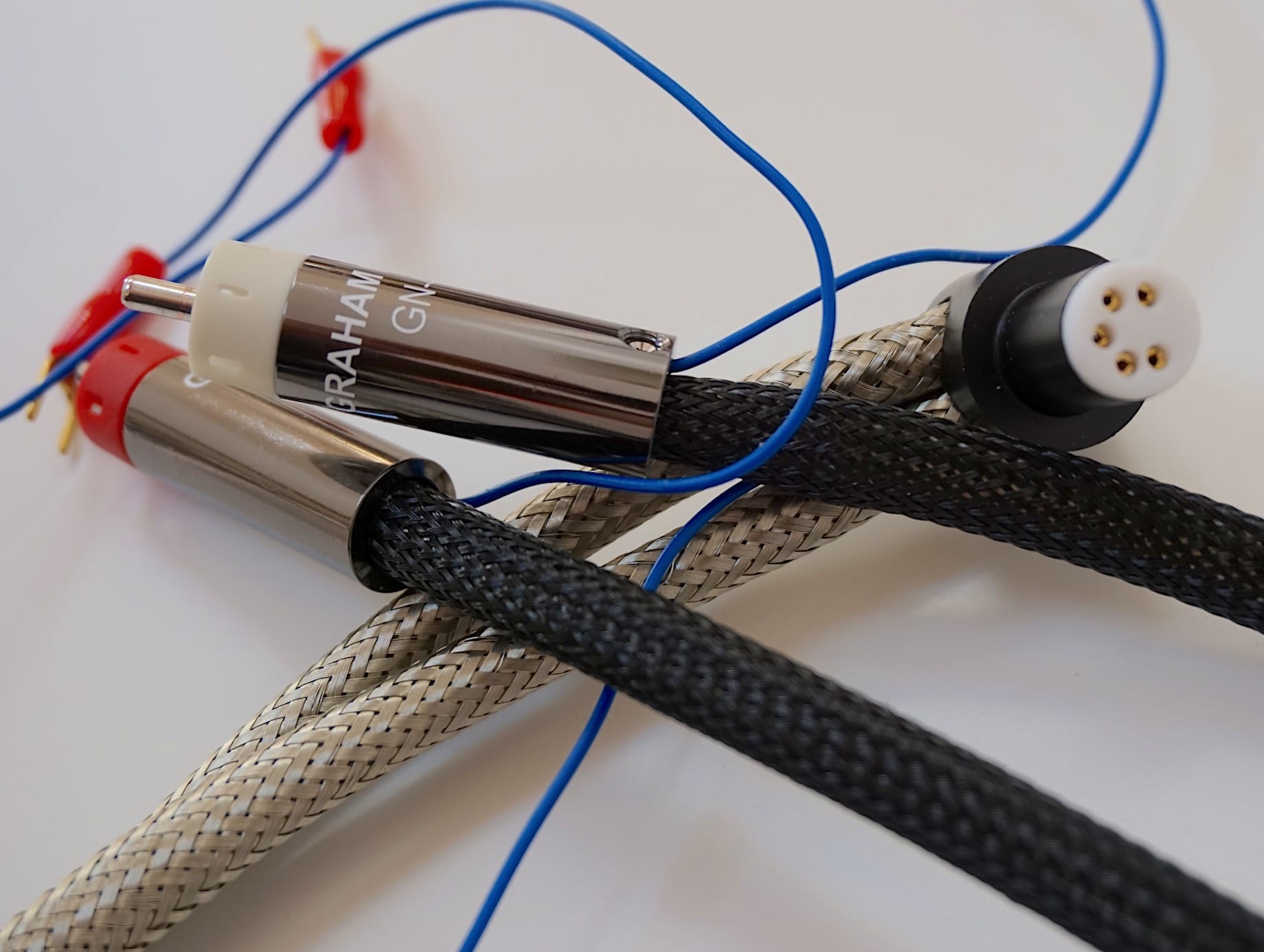 Vaughan's own signature suite of low vocal registers was translated beautifully by this cable, giving her delivery a focus and precision. As was the percussion, actually, cymbal taps were crisp without bring clinical and drums strikes provided organic impact.
Oh, and one extra bit of information. If you've looked at the company's own Linear Flow option which is available for a similar price? Don't go there. This Silver Hybrid cable is miles better, over all frequencies. Don't waste your time with the Linear Flow, buy this one instead.
CONCLUSION
The first thing I noticed when using this cable was just how much confidence it exuded. Helped, I'm sure, by the low noise approach from the inherent design. The resultant focus and extra detail from all areas of the frequency spectrum provides a welcome boost to any compatible tonearm and serves as both a credible and obvious upgrade for the same.
---
Origin Live Silver Hybrid External Tonearm Cable
Price: £535 (XLR plugs fitted for an extra £25)
Tel: 02380 578877 
Web: www.originlive.com
---
GOOD: low noise, focus, bass swagger, midrange control, value for money
BAD: nothing
RATING: 8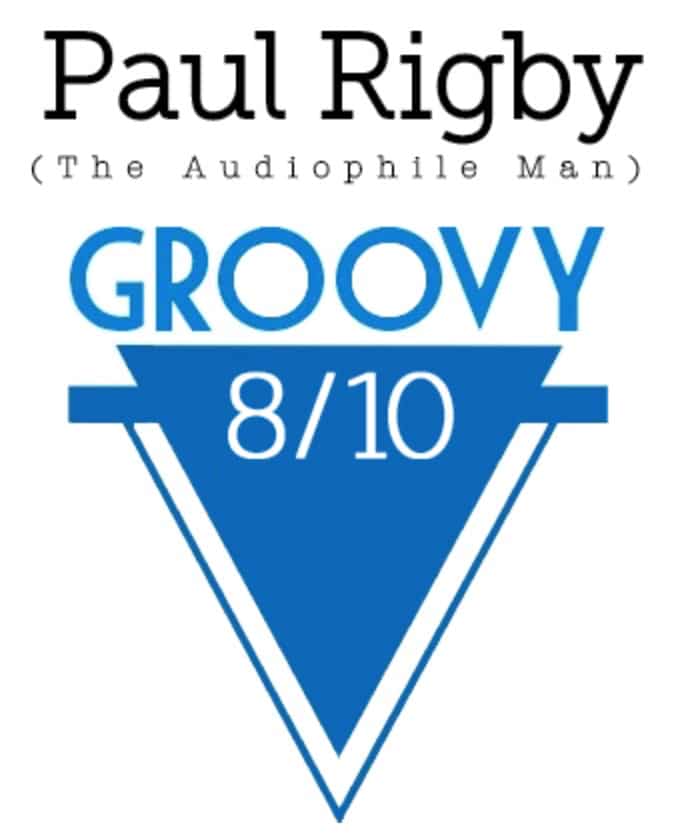 ---
[Don't forget to check out my Facebook Group, The Audiophile Man: Hi-Fi & Music here: www.facebook.com/groups/theaudiophileman for exclusive postings, exclusive editorial and more!]
REFERENCE
Avid Acutus turntable
SME IV arm
Benz Glider cartridge
Icon PS3 Phono amplifier
Aesthetix Calypso pre-amp
Icon Audio MB845 Mk.II monoblocks
Vertex AQ, Gekko & Tellurium Q cable
Quad ESL-57 speakers with One Thing upgrade
Blue Horizon Professional Rack System
Harmonic Resolution Systems Noise Reduction Components
All vinyl was cleaned using an Audio Desk's Ultrasonic Pro Vinyl Cleaner