The Article
Signature E Series Speakers From Polk
12th October 2018
The company has announced the launch of its updated loudspeaker range, the Signature E Series – a collection of floorstanding tower, centre and bookshelf speakers
The new iterations build upon the original Signature Series. Changes include "better-performing" linear drive units, combined with new crossover topology and crossover components.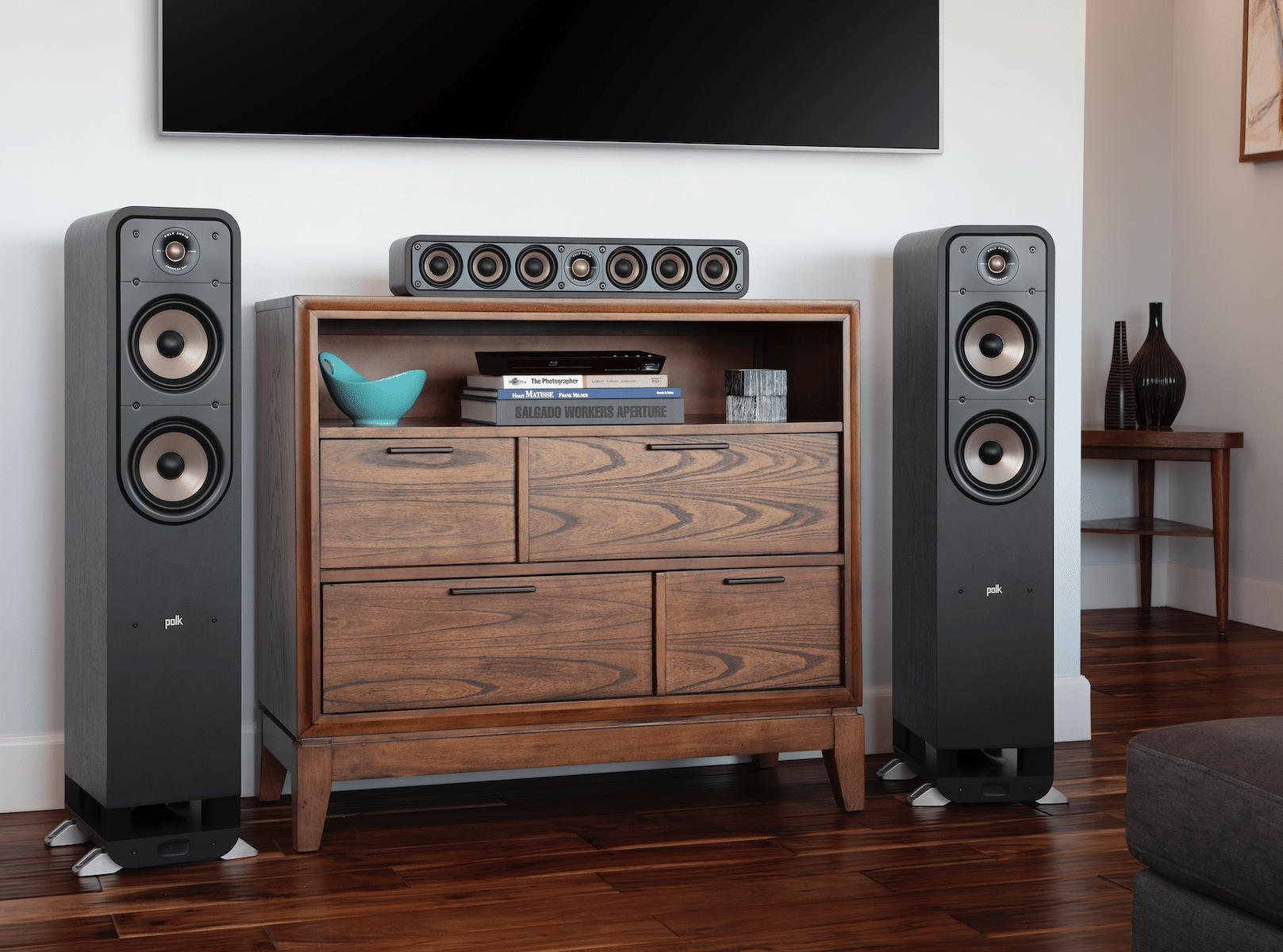 The new collection consists of the S60e, S55e and S50e floorstanding tower speakers, the S35e and S30e centre speakers and the S20e, S15e and S10e bookshelf speakers.
The new range incorporates Black Washed Walnut or Winter White finishes.
"Offering 3dB more bass response output than a traditional port, the exclusive Polk Power Port technology extends the overall bass port, providing a great surface area to eliminate turbulence and distortion," said the company.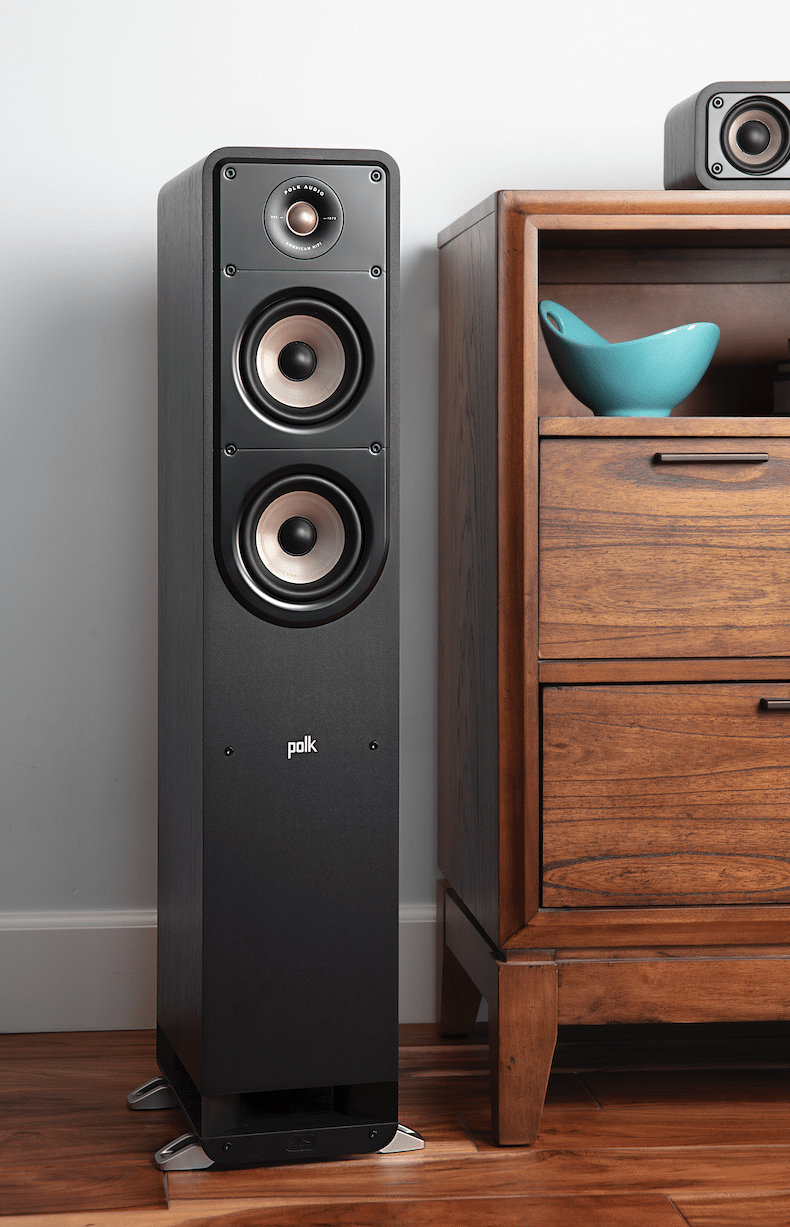 The flagship Polk Signature S60e tower features 2.54cm Terylene High-res tweeters that are capable of delivering 40. Similarly, the S55e features two 165mm mid-range drivers and the S50e featuring two 133mm drivers. Other features include a four-driver (S60e and S55e) and three-driver (S50e) cascading tapered crossover array; anti-diffraction grills and dual gold plated five-way binding posts.
The Polk Signature E Series S20e and S15e bookshelf speakers feature a single 25mm Terylene tweeter. Each speaker also hosts a single low-distortion mica-reinforced polypropylene cone, ranging from 165mm (S20e) to 133mm (S15e). They arrive with a Power Port as well as wall-mounting options,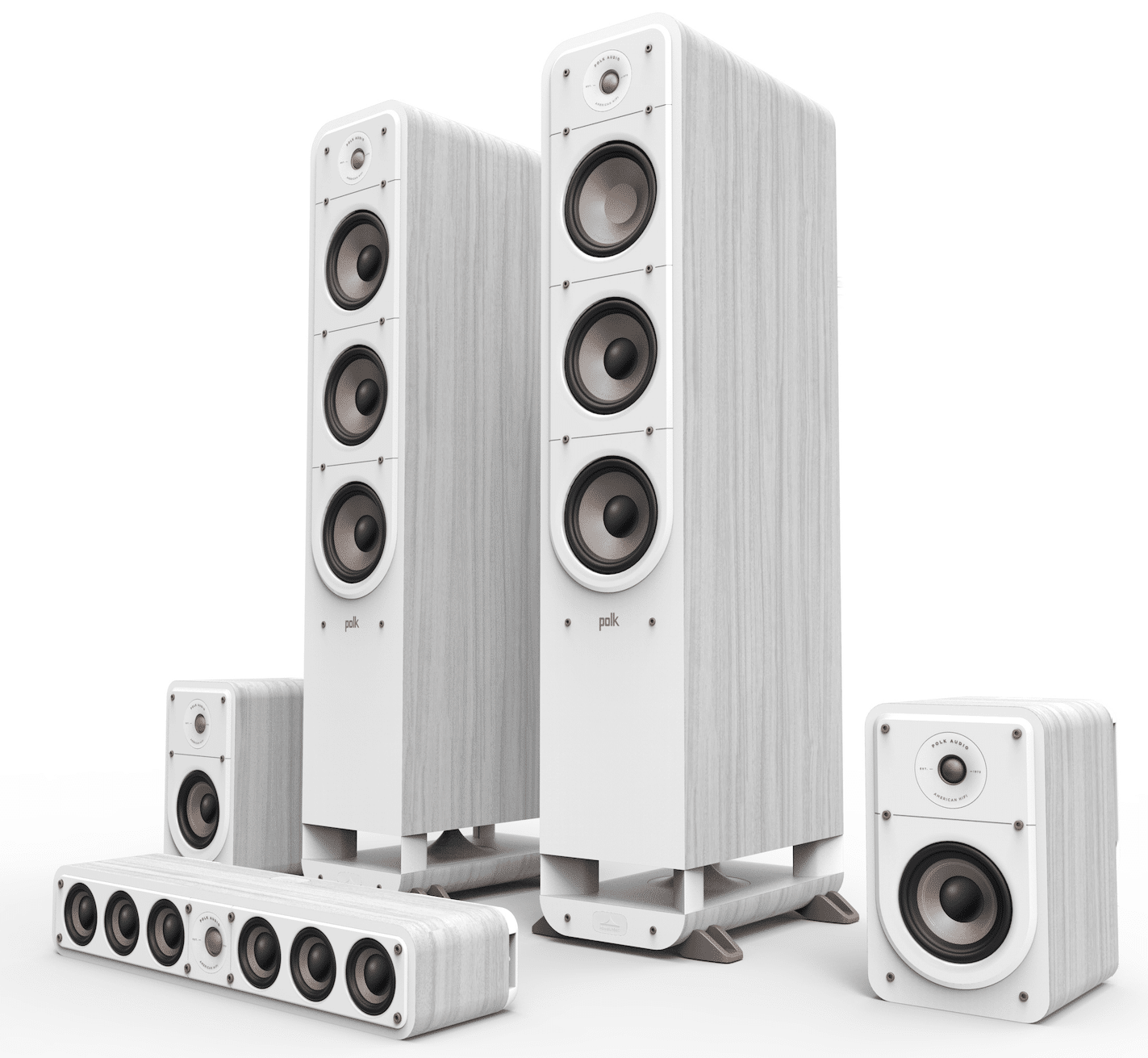 The Polk Signature E Series will be available in October and will retail at: S10e (£199 per pair), S15e (£249 per pair), S20e (£299 per pair), S30e (£269 each) S35e (£299 each) S50e (£599 per pair), S55e (£799 per pair), S60e (£999 per pair).
To learn more, click www.polkaudio.com
[Don't forget to check out my Facebook Group, The Audiophile Man: Hi-Fi & Music here: www.facebook.com/groups/theaudiophileman for exclusive postings, exclusive editorial and more!]