The Article
MICHAEL SCHENKER FEST LIVE IN TOKYO
10th January 2017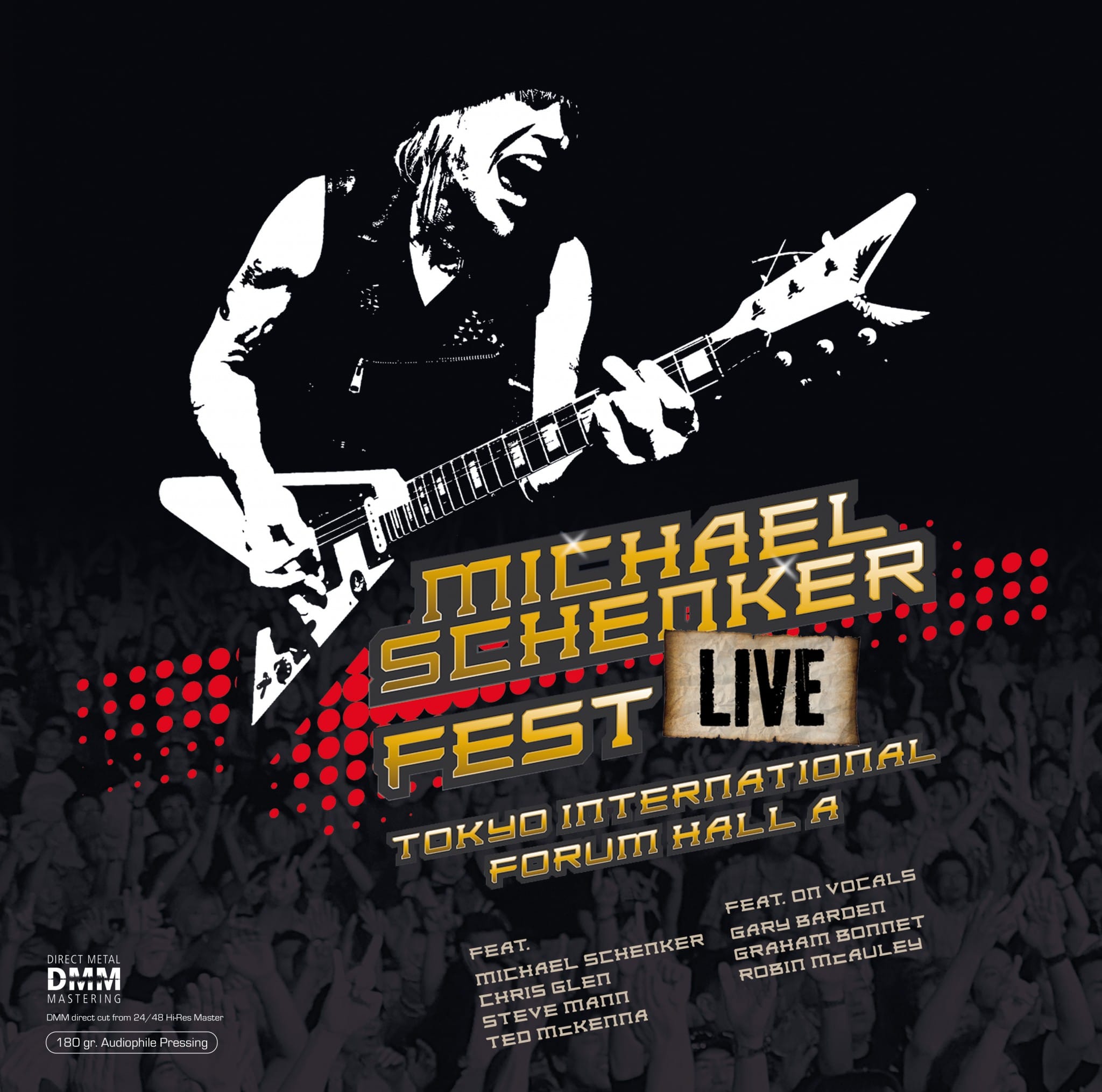 Featuring the original M.S.G. vocalists Gary Barden, Graham Bonnet and Robin McAuley
Released on 24th March 2017 and also available on 2CD, 2CD+DVD, DVD, Blu-ray and digital, filmed and recorded in the Tokyo International Forum on 24 August 2016, this concert features guest appearances from some of the rock vocalists who have worked with Schenker including M.S.G.'s Gary Barden and Graham Bonnet and Robin McAuley of the McAuley Schenker Group.
Schenker commented, "It's a miracle that after all these years, something like this took place with the original band members of M.S.G. Being able to go back to those days and celebrate the music is an exciting experience for us, as well as for old and new fans. To being able to re-experience, and for the new audience to get a feel of what it was like, is incredibly enjoyable."
The vinyl version will be drawn from 24bit/48kHz files and pressed via DMM on 180gm wax.
1.       Intro: Searching For Freedom
2.       Into The Arena
3.       Attack Of The Mad Axeman ft. Gary Barden
4.       Victim Of Illusion ft. Gary Barden
5.       Cry For The Nations ft. Gary Barden
6.       Let Sleeping Dogs Lie ft. Gary Barden
7.       Armed And Ready ft. Gary Barden
8.       Coast To Coast
9.       Assault Attack ft. Graham Bonnet
10.   Desert Song ft. Graham Bonnet
11.   Dancer ft. Graham Bonnet
12.   Captain Nemo
13.   This Is My Heart ft. Robin McAuley
14.   Save Yourself ft. Robin McAuley
15.   Love Is Not A Game ft. Robin McAuley
16.   Shoot Shoot ft. Robin McAuley
17.   Rock Bottom ft. Robin McAuley
18.   Doctor Doctor ft. Gary Barden, Graham Bonnet, Robin McAuley