The Article
Rotation R 2.3 Turntable From AVM
23rd March 2019
This midrange turntable comes all the way from Germany. Paul Rigby reviews AVM's Rotation R 2.3
I've reviewed a few turntables from Germany now and largely have been impressed by their engineering and design. Soundwise, they tend to be big and bold, slightly reserved in terms of upper midrange clarity but exuberant in bass. I wondered if this twin speed, belt-driven example would follow similar lines or if it would zoom off into a new sonic direction. The Rotation is reportedly designed and built by AVM without any help from outside agencies and I was interested to see what direction AVM had taken.
Gazing at the turntable in the flesh, as it where, my memories in terms of build were once more awakened because the Rotation R 2.3 displays a solid and firm design. The plinth is formed from a strong combined piece of MDF and aluminium that weighs in at 12kg.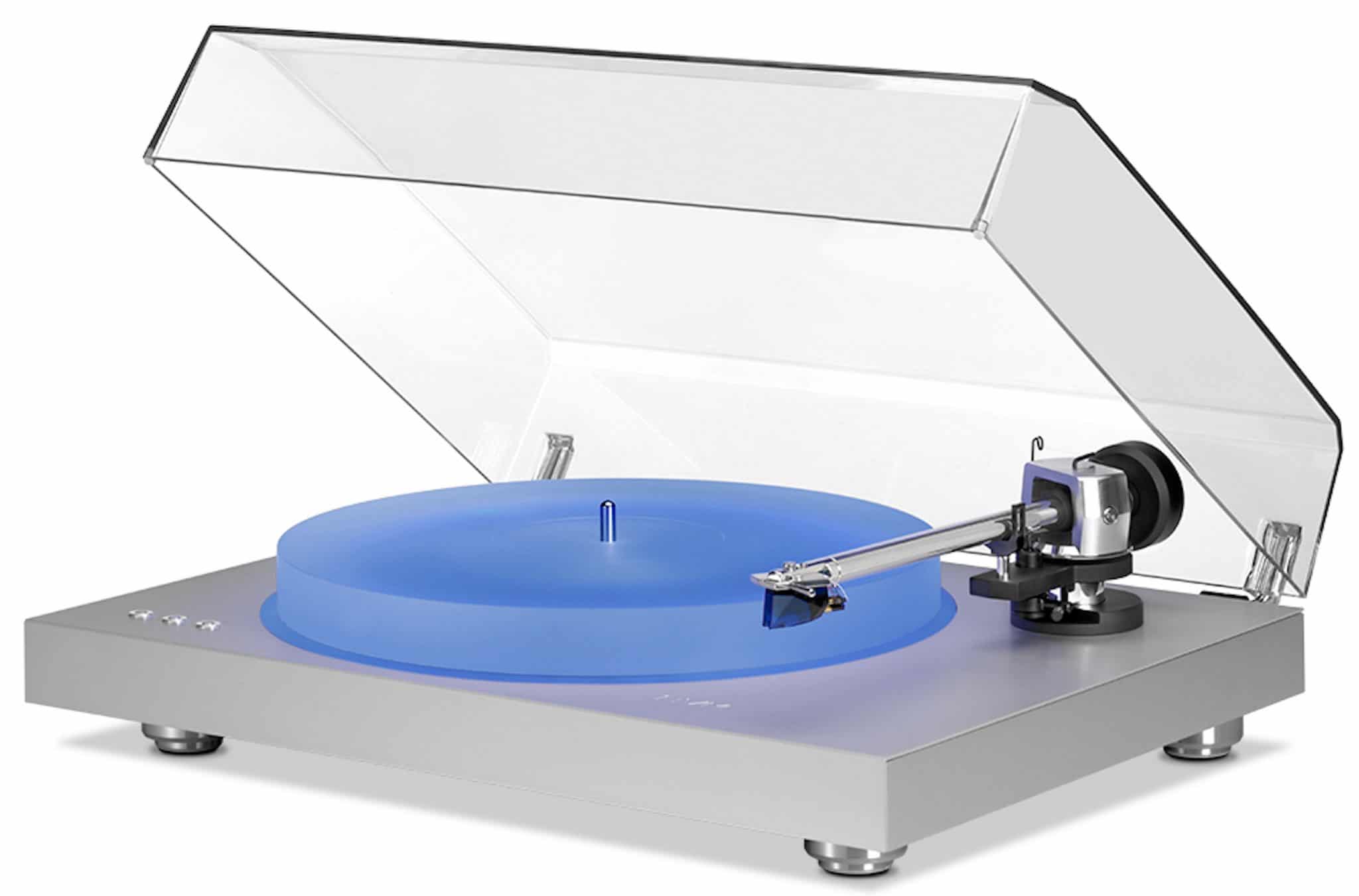 Looking down onto the top of the plinth, the sub-platter sits inside a recessed section. A flat belt runs to a pulley which also lives in the recessed area. This area is then covered by a perspex platter.
Four screw-in feet are attached under the plinth which also allow levelling and height adjustments. 
Above, to the left, you'll find two speed buttons and a stop/stand-by button. 
Immediately underneath this part of the plinth is a rocker switch which controls blue diodes built into the turntable to offer ambient light. You can turn these off, dim the light or present a full blast illumination. I turned them off during the sound tests. 
There's a straight 9" tonearm in situ with a top-mounted anti-skate pin. From that flows a standard fishing wire-based weight. VTA and azimuth screws are accessible but there is no protective clip on the tonearm yoke.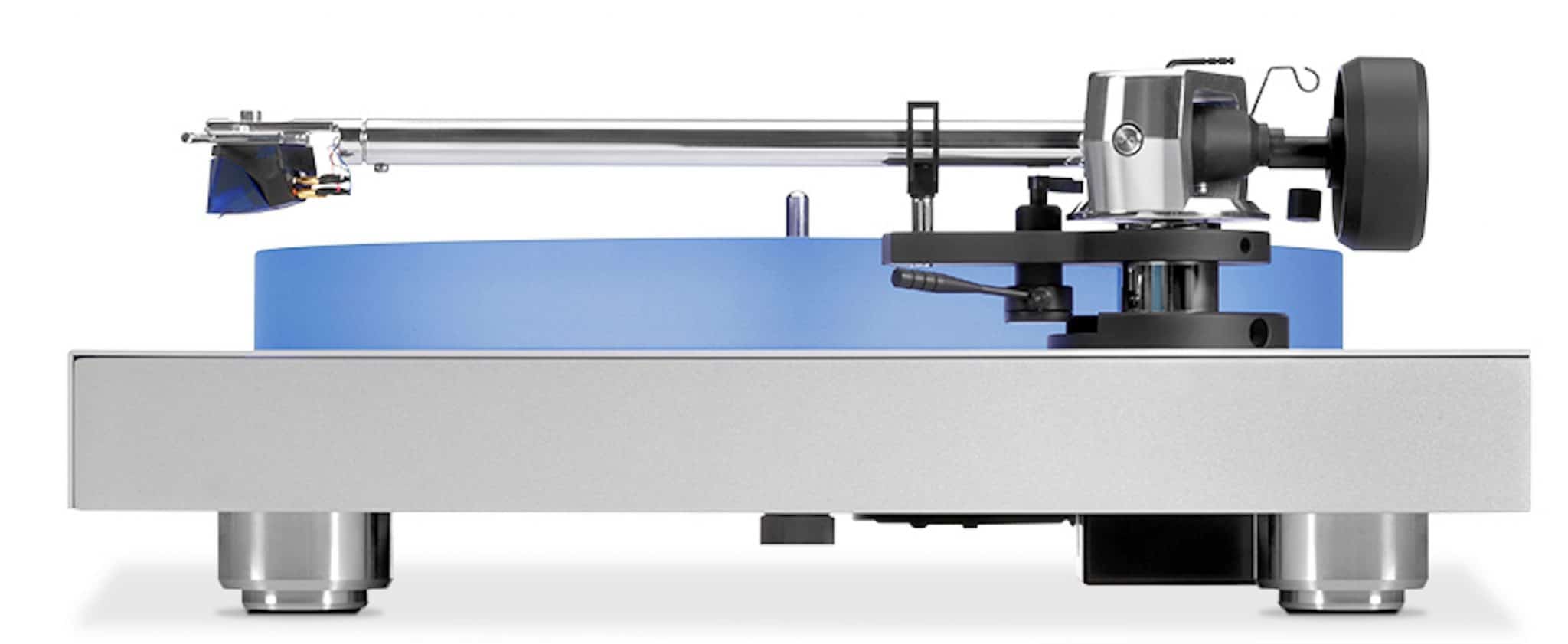 A wall wart switch-mode power supply plugs into the rear and a dust cover sits above the plinth (I removed it for sound tests, though). Included phono cables are the worthy Pro-Ject Connect-IT E types (£45). Spanning 462 x 350 x 155mm, the Rotation is available in aluminium silver and black.
During sound tests, I used an Ortofon Quintent Black S, with a Nude Shibata diamond tip (£679).
SOUND QUALITY
I began with a dynamic track from 10cc, Art for Art's Sake from the album, How Dare You! and was immediately intrigued by the midrange which sounded smooth and a little sweet in presentation. Here, mids seemed to glide along without any apparent effort. Music without friction, you might say. Now music without friction isn't all fine and dandy to some ears because a lot of fine detail is contained within the hills and valleys of those grooves and what the Rotation R 2.3 did not have was a tremendous amount of insight. So tonal realism was not a priority here.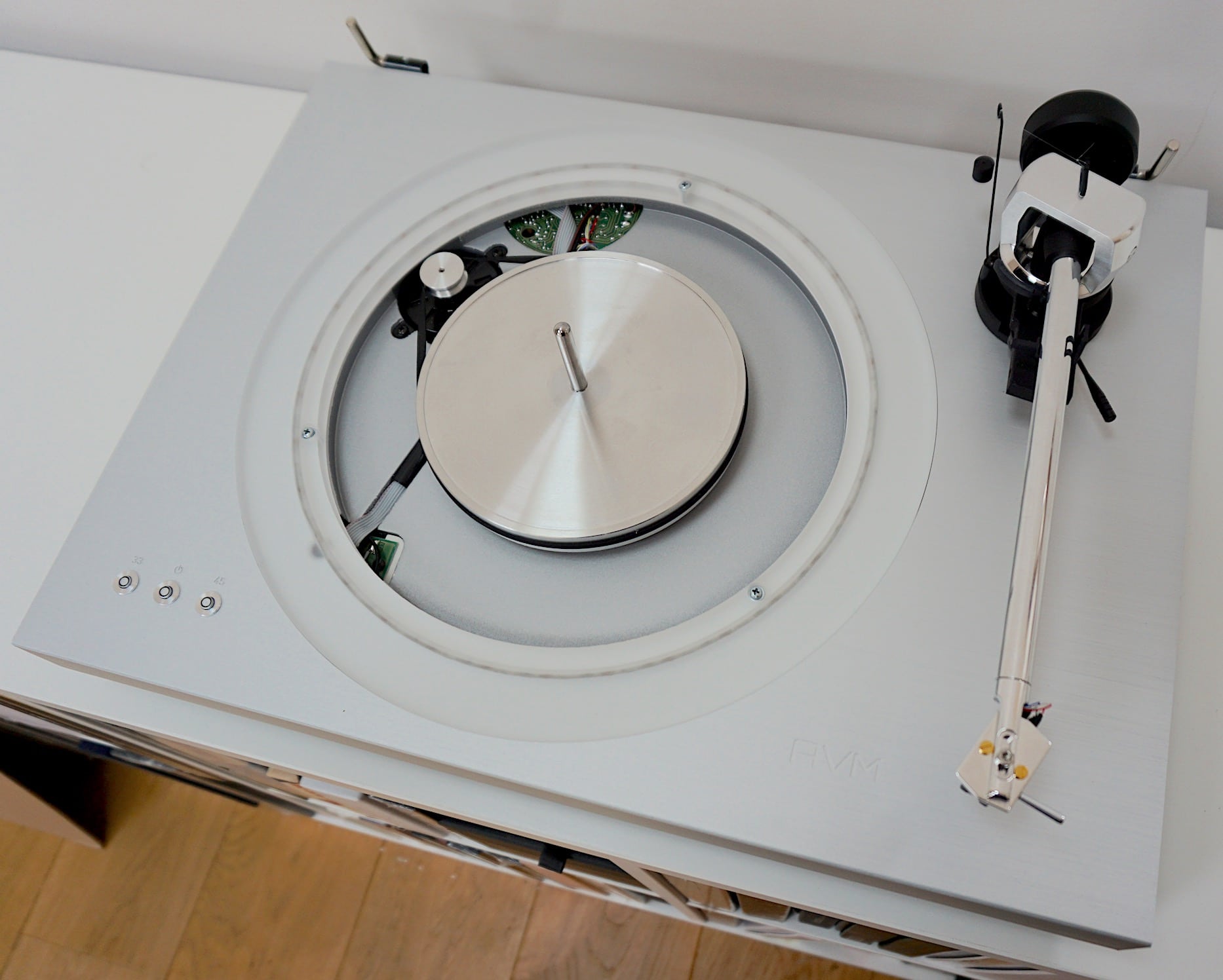 Some turntables offer you a detail, a string pluck on a guitar for example, and they almost allow you to see it as a 3D object. You can almost feel the texture of the actual string. The Rotation R 2.3 wasn't about that but that's not to denigrate it in any way. The Rotation R 2.3 approached the presentation of sound in a different way. What this turntable is all about is the big picture. What is this song trying to say? What's it all about? What is the artist all about on this song? Big questions. Not itty bitty stuff like, "Hey, do you want to hear the skin on this drum 'give' in a sumptuous, organic way?" No. Not that. Look elsewhere if you want finely described detail. The Rotation R 2.3 wants you to have a great time and so it gets into the soul of the sound. Or the funk of the sound, to be more exact. It gives you the rhythmic guts of the music. It wants to party, basically.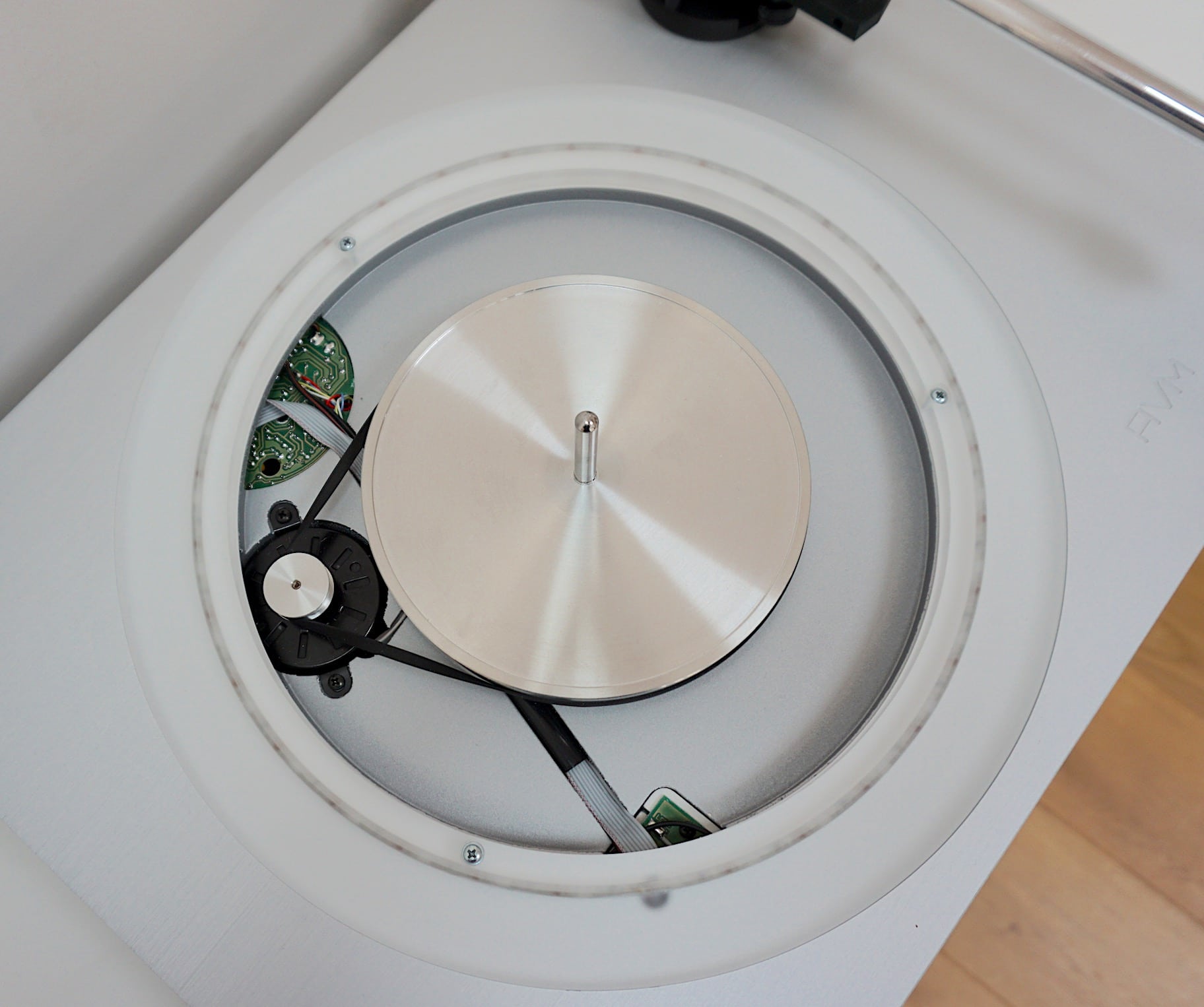 The Rotation R 2.3 did offer plenty of detail. That is, the soundstage, which was pretty broad, offered a heap of information. The broad midband from the lead electric guitar was brazen in its aggressive nature, rhythm guitars were obvious by their presence, drums were notably claustrophobic and clipped (which was how it was meant to be), treble-based cymbals were delicate in their approach while the vocals offered enough information to draw you into the song. So, while each sonic element may not have been defined, each element was tracked and offered to the ear. Nothing was ever missed. 
Bass, meanwhile was strong, meaty and weighty. There was a real foundation to this song. Drums were punchy but they threw a big punch, not a quick jab.
I then turned to vocal jazz and Sandra King's original release on Avenue, The Big Hits of Henry Mancini and In The Arms of Love.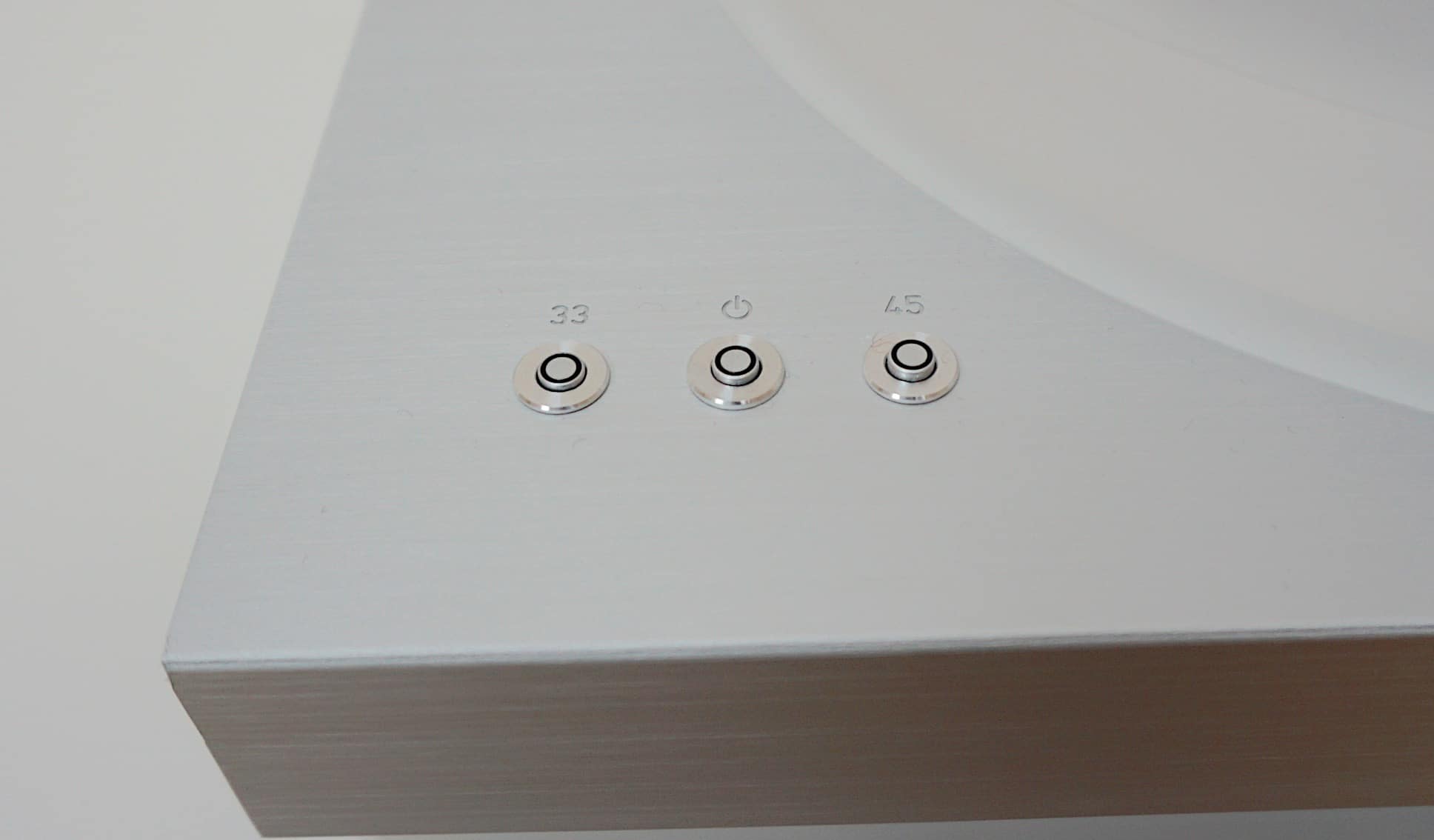 As expected, the double bass propelled the entire track forward at pace, keeping the rhythm quick and bouncy with a piano that held a sort of gravitas. The bass support from the turntable focusing on the bigness of the piano structure. The instrument sounded large. It held a presence.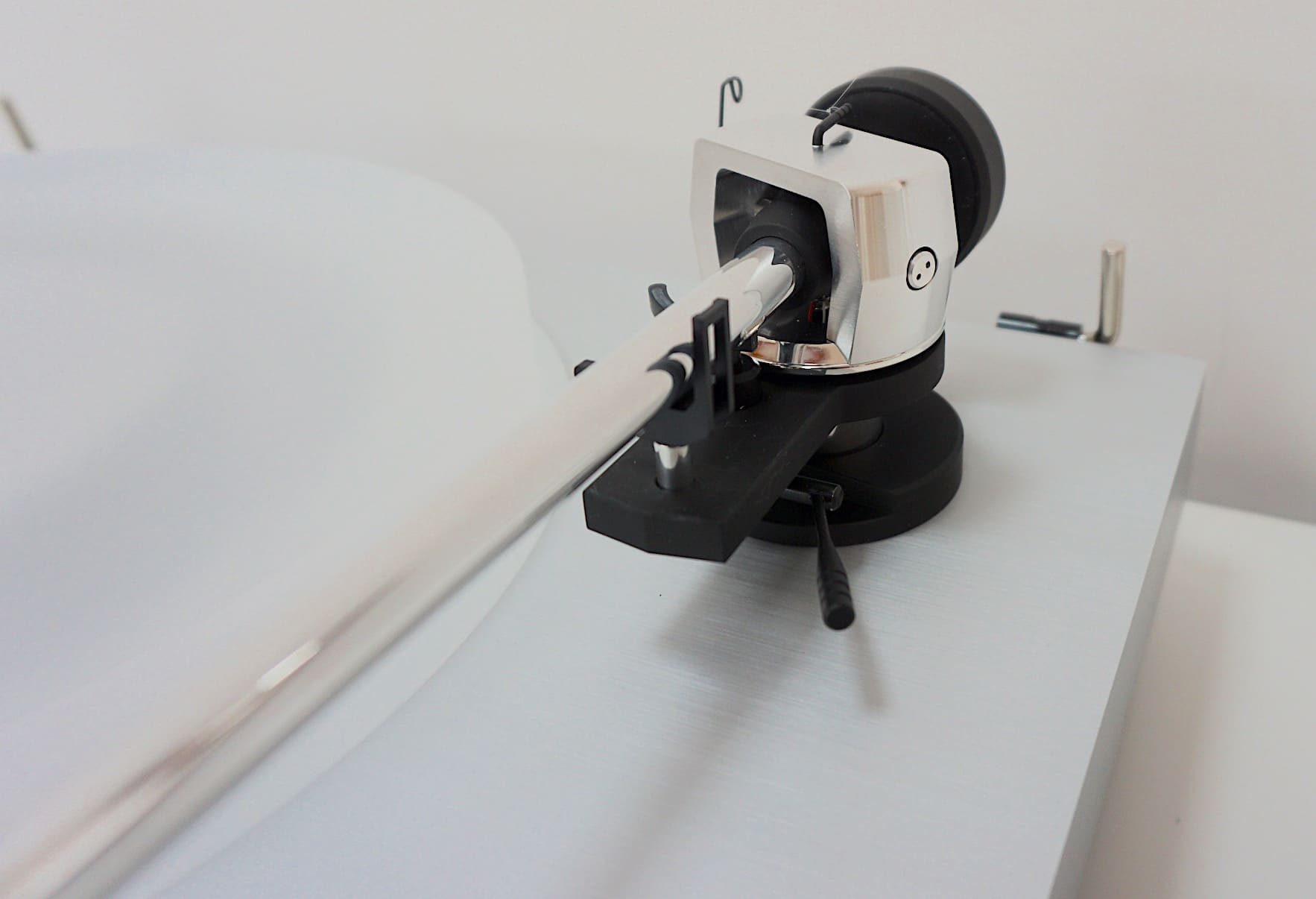 Around these dominant features, King's vocal was clear, easy on the ear, complex in its approach and entertaining. Brass had a sweet delivery, almost sexy in its approach that provided an extra element of swing to the tempo.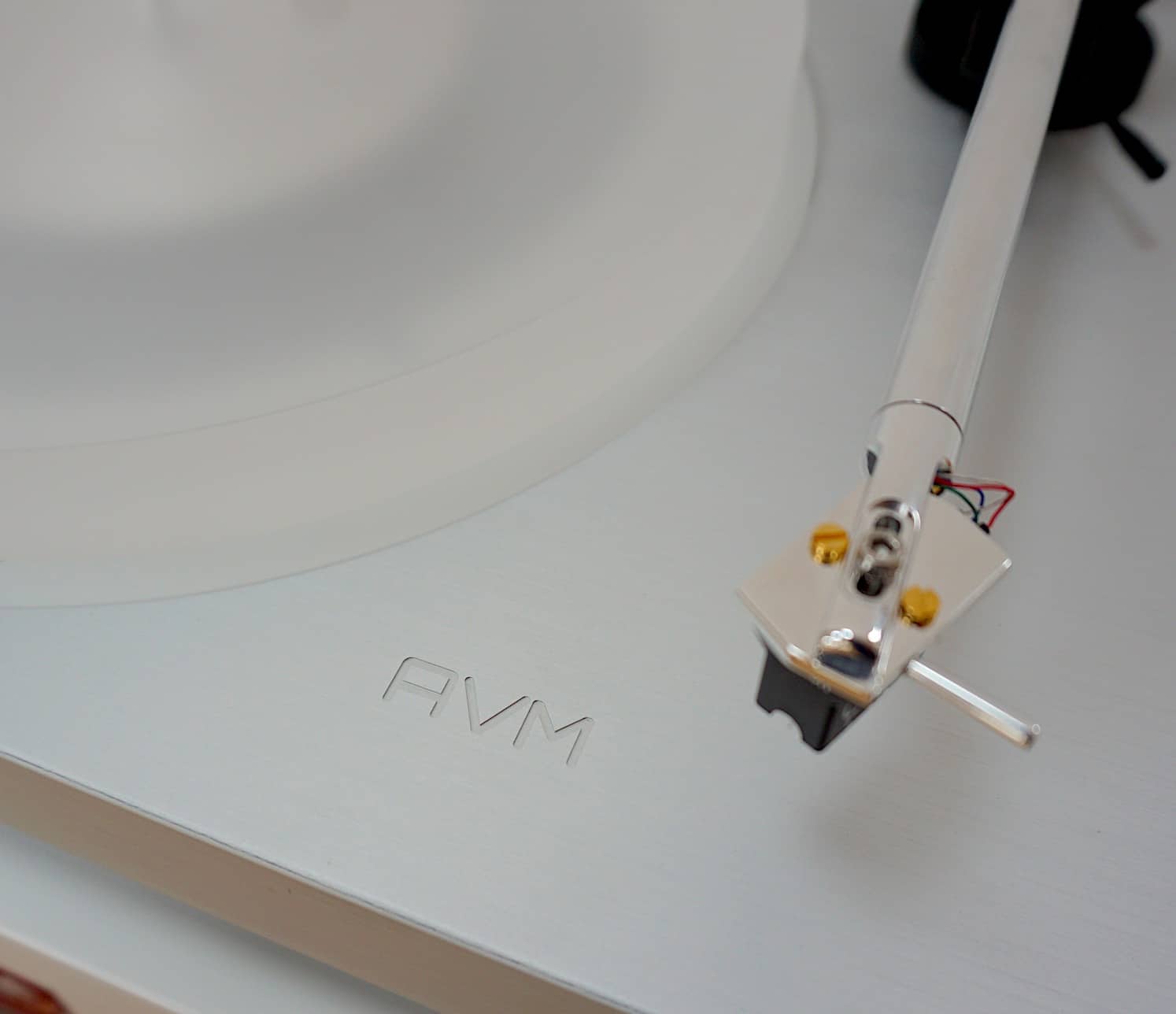 I then turned to For The Love of You, a funky ballad from The Isley Brothers via the album, reissued by Speakers Corner, The Heat is On. The German audiophile label really went to town on this reissue and the AVM appreciated the fact. It seems that, the better the master, the better the clarity from the source, the better this turntable responds because, on this disc, the Rotation R 2.3 never sounded so balanced and neutral. Or was it because this LP was recorded in those sepia mastered days of 1975? Yes, there was the same underlying sweetness to the mids and bass was firm and mighty but the lead vocal, having room to breath, was nicely presented by the AVM. The golden glow of the Rotation R 2.3 was able to fit right in to the warm vibes. Is this a deck for 70s classics, then? 
CONCLUSION
In short? Vive la difference! Because that's what this turntable is all about. There's a turntable for everyone out there and maybe this one is for you. The Rotation R 2.3 is not for those looking for finely described detail but those who want smooth, sweet mids, big bold bass and the essence of the music in play. It can get sultry with you and it can freak out. This turntable will give you all of the information you want and need but it won't then stand there with a PowerPoint explaining each element of the music in detail. The Rotation R 2.3 is all about mood and fun, it's all about the groove (in a rhythmic sense) and the power of music.
---
AVM ROTATION R 2.3 TURNTABLE



Price: £3,590

 



Tel: 01767 686300

Website: www.avm-audio-uk.com 
---
GOOD: big and fruity bass, sweet and smooth mids, build quality, easy installation
BAD: recessed mids, rolled off treble
RATING: 7
---
[Don't forget to check out my Facebook Group, The Audiophile Man: Hi-Fi & Music here: www.facebook.com/groups/theaudiophileman for exclusive postings, exclusive editorial and more!]
REFERENCE
Ortofon Quintet Black S cartridge
Icon PS3 phono amplifier
Aesthetix Calypso pre-amp
Icon Audio MB845 Mk.II monoblock amplifiers
Quad ESL-57 speakers with One Thing upgrade
Tellurium Q Silver Diamond cables
Blue Horizon Professional Rack System
Harmonic Resolution Systems Noise Reduction Components
All vinyl was cleaned using an Audio Desk's Ultrasonic Pro Vinyl Cleaner