The Article
RECORD STORE DAY 2022: A Text Overview
18th May 2022
The most recent Record Store Day took place on 23 April 2022, here in the UK and I have managed to collect several highlights to show you. I recently posted a YouTube video on the following but I'm aware that many of you are not YouTube/social media fans so this transcript is just for you
Before we get stuck in though. Some of you out there might not know what Record Store Day is and what it's all about. So, if you're unaware of Record Store Day (RSD), what is it? 
Well it's is the one day of the year when over 260 independent record shops all across the UK come together to celebrate being an independent record shop. The day brings public attention to these worthy record heroes and hopefully brings a few much needed pennies to their coffers.
And gawd bless 'em I say. Record shops – to my mind – are some of the most important retail sources around. Clothes shops? Food shops? Who needs 'em, eh? Music is my food of love. Music is the thing that keeps me warm. Vinyl is full of vitamins…possibly.
Shakespearean soliloquy aside, special vinyl releases are made exclusively for the day, should only be available in store and should not be open for order or reserve. They should be available on a first come, first served basis. Stores who flout the rules can be banned from future RSD events.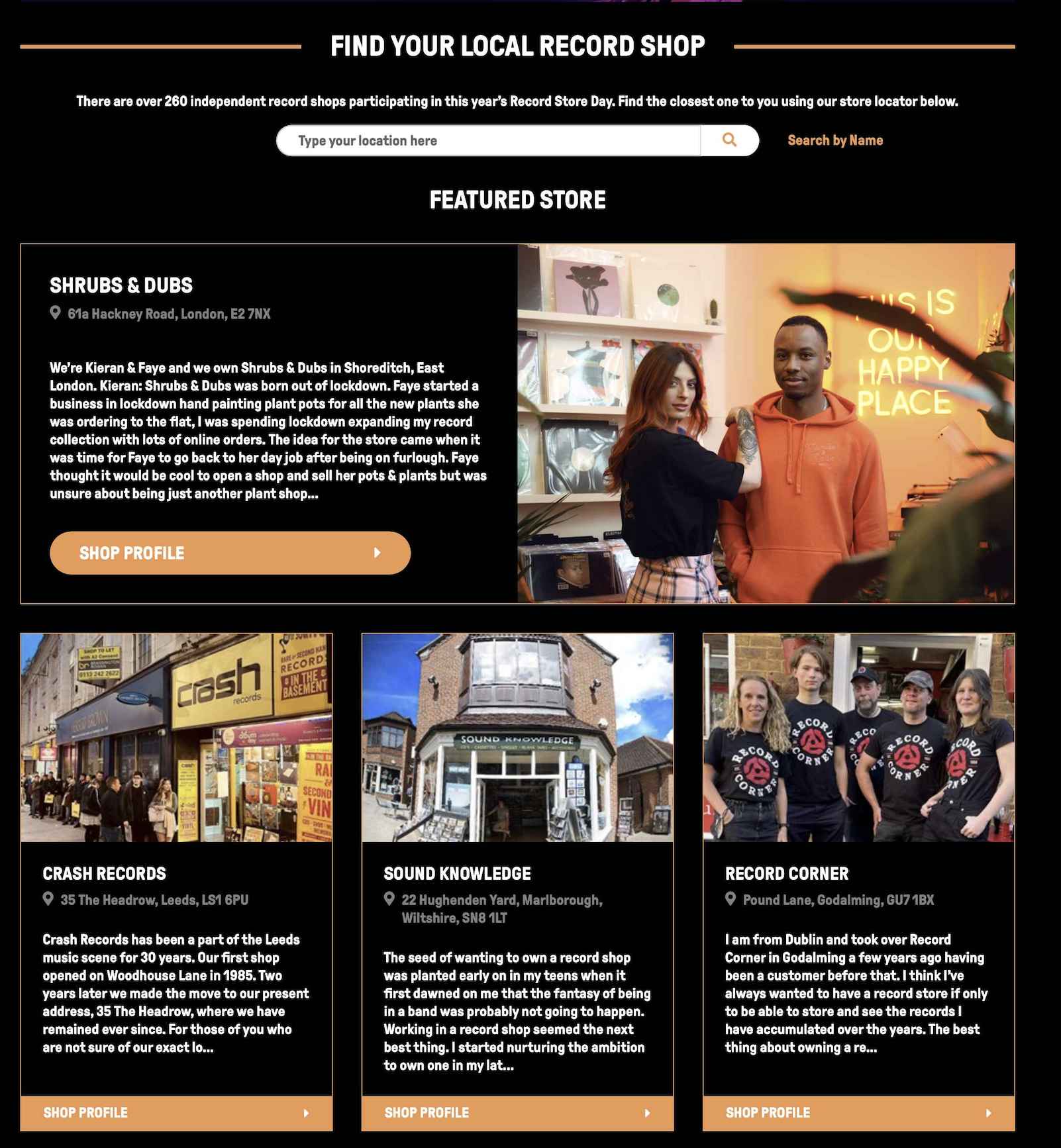 Which is why you see long queues outside record shops on the morning of Record Store Day, just before opening time.  
You might be able to buy RSD release online but only after RSD itself has finished. 
Many participating shops and cities host artist performances and events to mark the occasion. Thousands more shops celebrate the day around the globe in what's become one of the biggest annual events on the music calendar.
The original event was conceived in 2007 at a gathering of independent record store owners, as employees wanted a way to celebrate and spread the word about nearly 1400 independently owned record stores in the US and thousands of similar stores internationally. The first Record Store Day took place on April 19, 2008. Today there are Record Store Day participating stores on every continent except Antarctica. But they're working on it. 
Finally, there's one serious bit of news I have to add – due to manufacturing delays at pressing plants (an increasingly common situation), some titles will arrive late and will instead be available on 18th June 2022. You can check the RSD List link below for more information on titles that are affected.
So, if you were previously unaware of Record Store Day, here's a selection of the sort of thing you could have bought. Also, if you're a more experienced RSD buyer, here's a few items you may have missed. Even if you knew of the following, this closer look might give you a more insight on the items themselves. Who know, you might be able to pick them up later on, if you're lucky. 
So let's get stuck in.
KATHRYN WILLIAMS – Introduction [One Little Independent]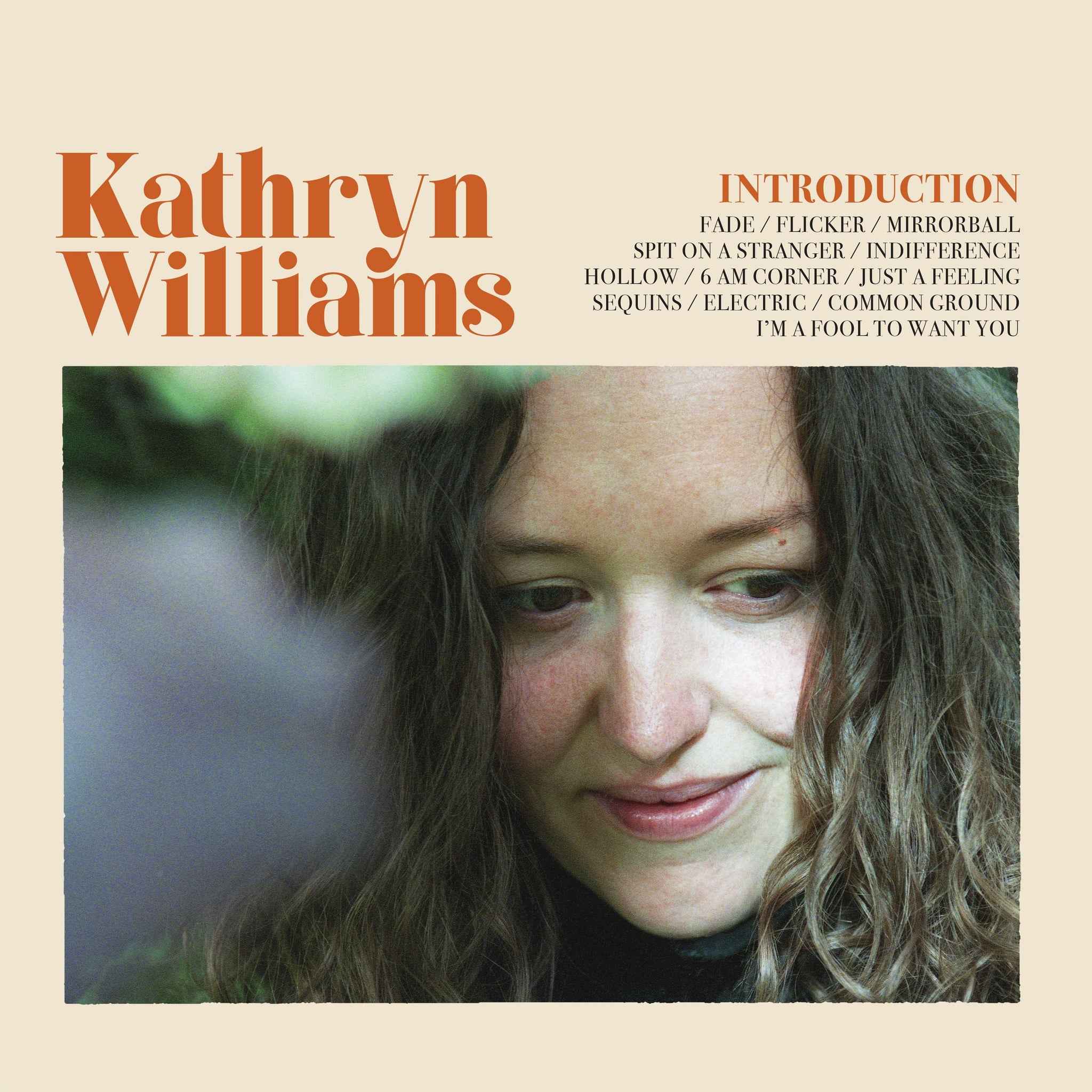 Kathryn Williams is a singer-songwriter from my home town of Liverpool in the UK. Unlike some of those super fragile singer-songwriters you hear nowadays who seem to be on the verge of collapsing like a pack of cards in a frantic nervous breakdown, Williams balances an inner strength with vulnerability.  
She has release a slew of albums in the past and this release is a sort of compilation because it takes one track from each of those albums and stuffs them onto this single disc. 
Which would make this release album number 13. Although I thought she had released more than that – maybe now. Maybe someone out there can tell me.
BLONDIE – Sunday Girl [Chrysalis]
Next? Blondie! This Double 7″ package celebrates the band's single, Sunday Girl, which was a UK and worldwide number one single in 1979. This is a bespoke, deluxe 2-disc/4-track single set, in a gatefold sleeve. Disc one features the original single plus the French version on red coloured vinyl. Disc two features two previously unreleased tracks, on yellow coloured vinyl – a demo from 1978 and a live version recorded at the Paramount Theatre, Portland, Oregon in January, 1979.
JOHN BARRY – The Tamarind Seed [Silva Screen]
For many years now, John Barry enthusiasts throughout the world have waited, for an officially sanctioned album release of his 1974 score to film, The Tamarind Seed. Many thought that an LP would never happen because only sections of the master tapes have ever been traced. 
And yet, here we are. 
Starring Julie Andrews and Omar Sharif, the film was a sort of romantic spy movie backed by the Cold War and created by director Blake Edwards. Though an official soundtrack album was apparently never planned, the tracks selected for this release include all the major cues used in the film together with Wilma Reading's commercially released single Play It Again, two different versions of The End as performed by Danny Street, plus different versions of both main and end title themes.
WILD WILLY BARRETT – "That's What it's all About" [Stuffnmuck]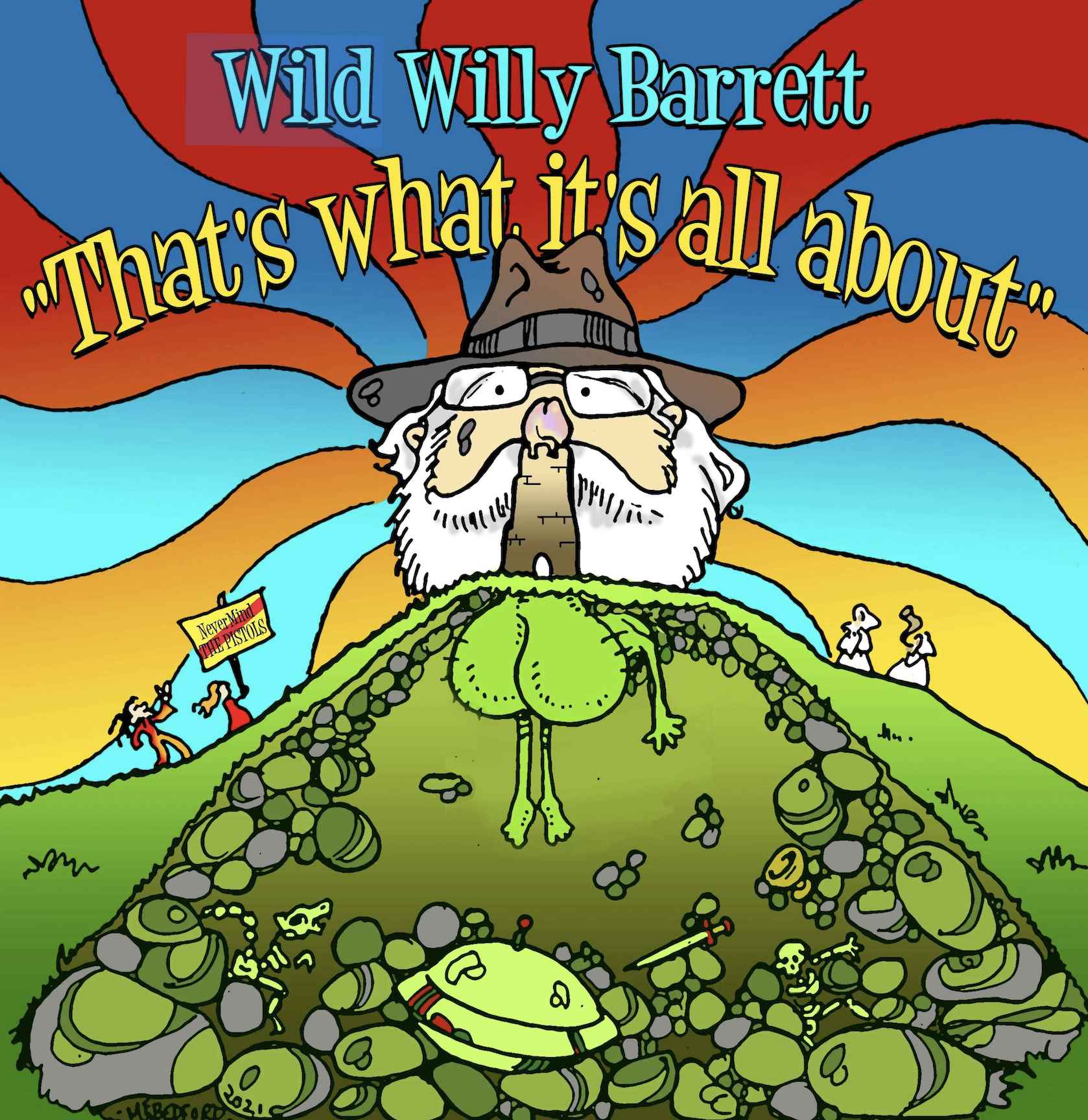 Who? Well Barrett was best know for his work with punk oddity, John Otway. Barrett is another oddity. Although a lovable one. He covers folk, blues, pop, punk and psychedelia and lots of humour. He's also an accomplished wood worker.
This coloured vinyl, one off pressing features brand new solo material, recorded in Wild Willy Barrett's home studio and features a host of home made instruments including his Electric Thumbless guitar, the Wah Wah Wheelie Bin and an old boot with a screwed on tambourine. 
You can see the style here can't you?
JOHN CARPENTER – Escape From New York [Silva Screen]
A neat little 7" single for you next. What you have here is the main theme from the Original Soundtrack. The single has the film's Main Title as its A Side, and The Bank Robbery on the B Side. John Carpenter's Escape From New York was released in 1981. 
In addition, if you're interested, originally released on the 31st of July 2015, the vinyl LP edition mirrored the expanded CD release from 2000, with over 20 minutes of previously unreleased music plus music from scenes deleted from the final print and original dialogue highlights. The masters were re-mixed from the original multi-track session tapes by long-time Carpenter associate Alan Howarth.
SHOCKING BLUE – At Home (The Singles) [Music On Vinyl]
Shocking Blue was a Dutch rock band from The Hague that was at their peak in the 60s and 70s and gained major cross-Atlantic success. The band was founded in 1967 and gained lots of popularity shortly after recruiting vocalist Mariska Veres. With their single Venus they became the first Dutch band ever to reach No.1 on the American Billboard Hot 100. The band had a series of subsequent hits but disbanded in 1975. 
Their tracks have been sampled by The Prodigy, successful covers were made by Nirvana and Bananarama amongst others. Their compositions have been heavily featured on numerous films, commercials and TV shows, including the recent series The Queen's Gambit.
This 10" compilation features 4 bonus tracks that were previously available as B-sides on various long out-of-print 45s. All tracks are newly remastered from the first-generation master tapes, featuring the original mixes by Robbie van Leeuwen.
A total of 3000 individually numbered copies on solid pink coloured vinyl were exclusively available for Record Store Day 2022.
LES BAXTER – Que Mango [Vinyl Exotica]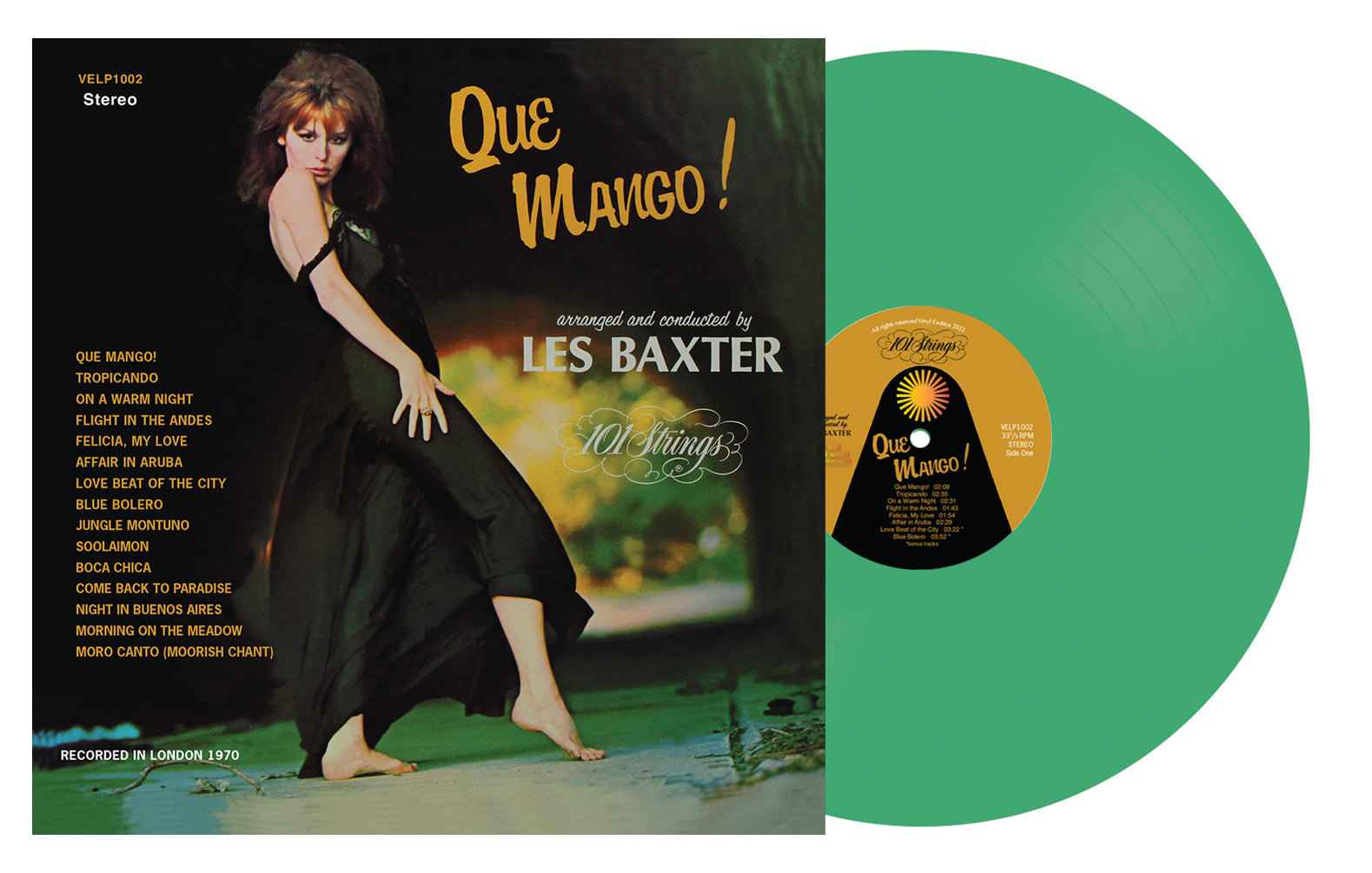 And indeed we are going exotic. This is single-disc, green vinyl LP.
It's 1970, and famed Exotica composer Les Baxter is tempted back into the studio to record an album that marks his return to the genre that defined his fame. The resulting release Que Mango!, combines 50s atmosphere, 60s Surf, and 70s Funk.
This release is remastered from the original tapes, is presented on coloured vinyl, and includes some carefully selected bonus tracks."
RONALD BINGE – Sailing By [Vinyl Exotica]
Some piece of music form part of the national fabric – they are imbued with tradition and soaked in sentiment. 
Sailing By – is one of those. Created by a chap named Ronald Binge. 
Sailing By is the music played every night at 12.46am on BBC Radio 4 to herald the reading of the late-night Shipping Forecast. This is the original version of Sailing By that the BBC use each evening, never-before released on vinyl.
Incidentally, Sailing By was chosen by Jarvis Cocker as his final track (and the one he would take with him) on Desert Island Discs
On the flip you'll find Elizabethan Serenade, one of the most well known and loved pieces of 'light music' ever made.
That's also Ronald Binge.  He was major figure in music. We should all 'Be more Binge', I say. 
Elizabethan Serenade won Binge an Ivor Novello Award and had chart success in Germany (recorded by the Günther Kallmann Choir) and South Africa, the work also had lyrics added in German, Czech, Norwegian, Swedish, Finnish, Dutch, Danish and French.
This vinyl edition is numbered and arrives on coloured vinyl.
I'm not sure if I should play this one or frame it.
STEVIE NICKS – Bella Donna [ATCO]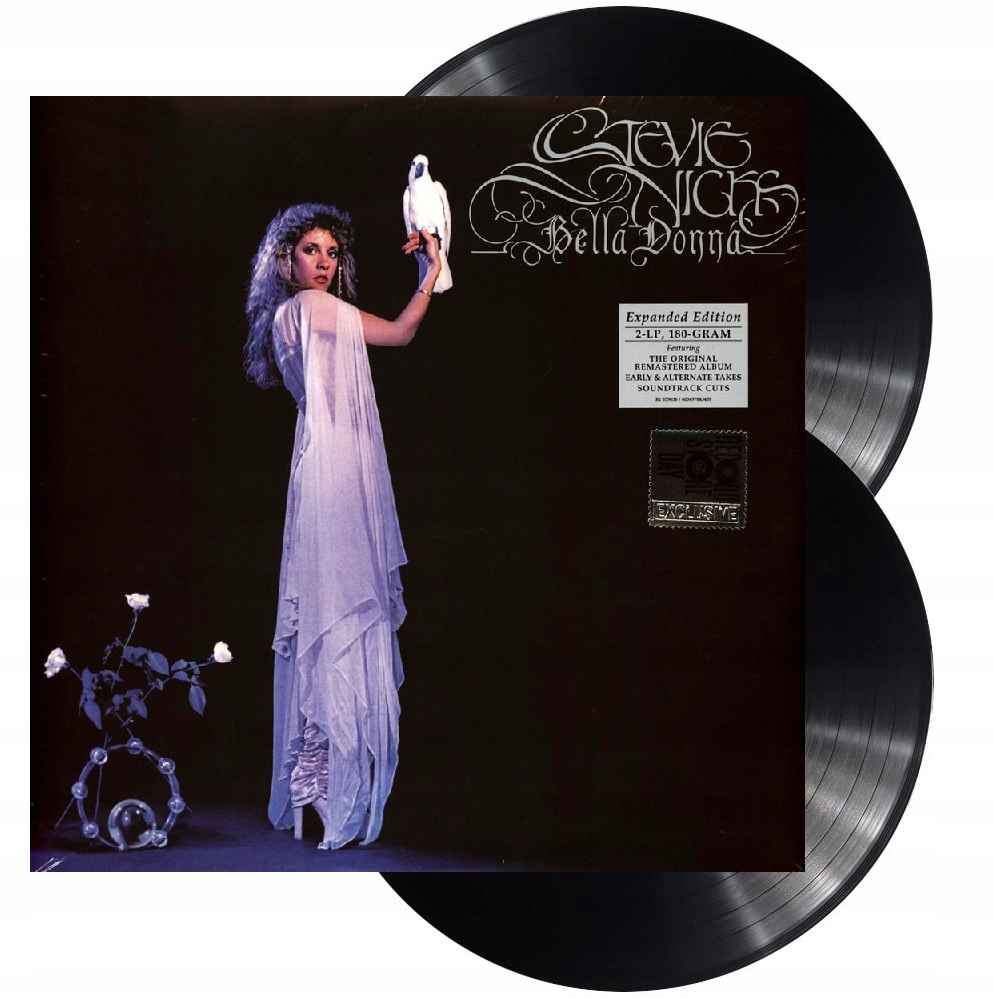 Bella Donna was Nicks' debut solo, released in 1981. It includes well known tracks such as Leather and Lace that features Eagle man, Don Henley and Edge of Seventeen featuring Tom Petty. This edition is offered on black vinyl over two discs. The second disc providing a selection of bonus tracks that I think were first seen on the 3CD deluxe edition. This package 'as is' appears on vinyl for the first time.
MIKE OLDFIELD – Tubular Bells II [Warner]
This is the 1992 sequel to the storming 1973 original. I don't think there's anything different here in terms of content although you do get a rather nice blue marbled vinyl disc (either Dolphin or Cool Blue, I hear).
THE REPLACEMENTS – Unsuitable for Airplay – The lost KFAI Concert [Rhino]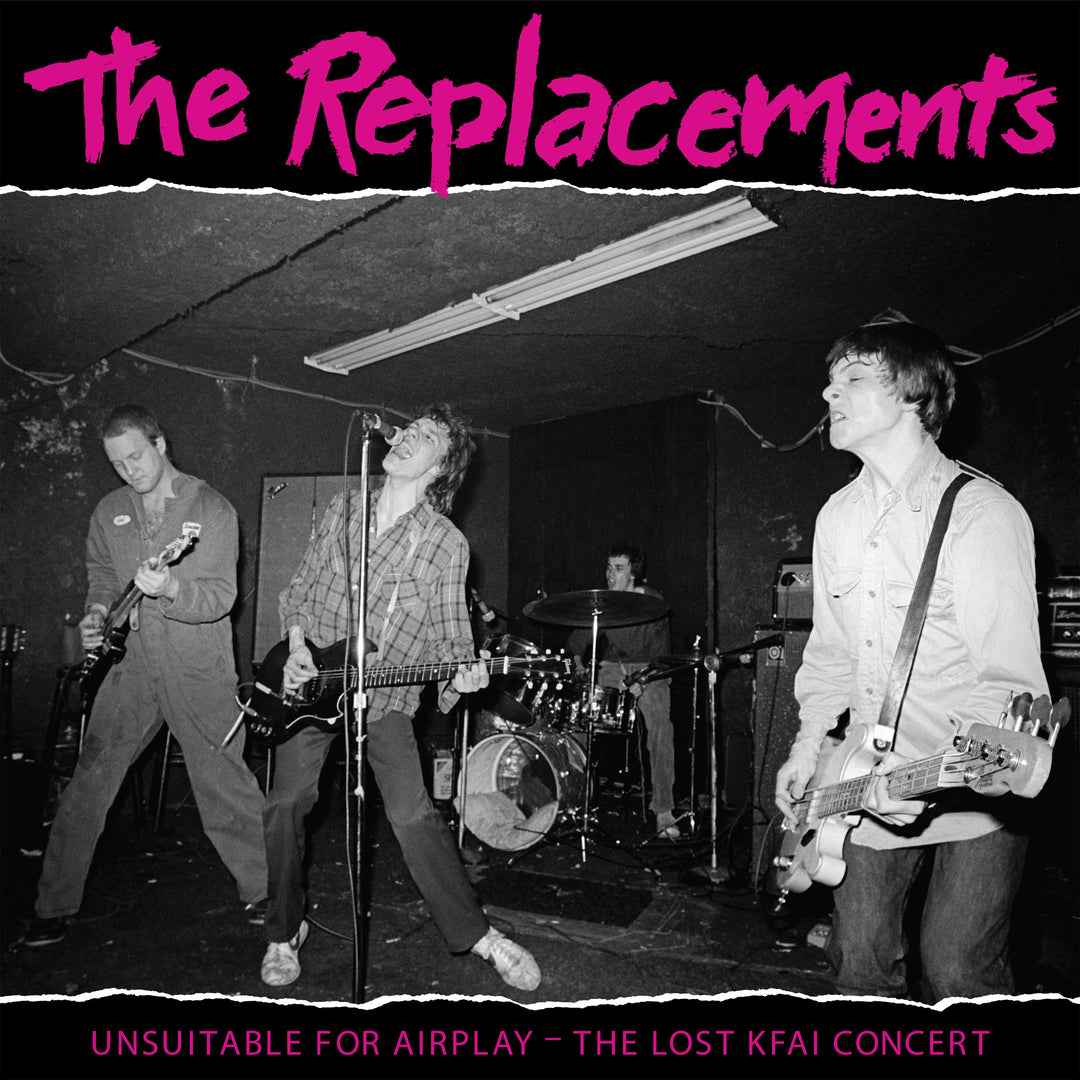 Let year, the band released a Deluxe Edition of Sorry Ma, Forgot to The out the Trash, the group's 1981 debut. 
That formed a reissue of the original album on vinyl plus four CDs of rarities and extras.
One of those CDs featured this live outing, a previously unreleased concert 2LP, a 1981 live show. And here it is on vinyl for the first time, so I believe.
It's one of the earliest soundboard recordings of the band and features the original lineup and 27 songs. This is the final remnants of the band being a punky bar band and features a slew of covers & highlights from their early repetoire.
FRANKIE GOES TO HOLLYWOOD – Altered Reels [Universal]
First time on vinyl for the sought after cassette mixes of Two Tribes and Relax plus B-Sides with new artwork. You get 10 tracks which include War, Ferry Across the Mersey, One February Friday and Later On.
HOWARD MCGHEE QUINTET – Music From the Connection [IKON]
Music from The Connection is a jazz album by trumpeter Howard McGhee, a respected bebop trumpeter. The album was recorded on 13 June 1960 and released on the Felsted label. It features performances by McGhee, Tina Brooks, Freddie Redd, Milt Hinton and Osie Johnson. The album featured music from the off-Broadway play The Connection by Jack Gelber, featuring music composed by Redd.
MARK ISHAM – The Hitcher [Silva Screen]
The Hitcher was a badly received film that was initially released in 1986 and has gained adult status from there on in.
The film starred Rutger Hauer as a murderous hitchhiker in a relentless pursuit of a young motorist, C. Thomas Howell. 
Isham was told to produce a Jaws-like copycat score for The Hitcher but Isham wisely decided to go his own way going down the electronics and samples route instead. 
Isham himself said, "Technically the music business was in a crossroads and new instruments and new instrument technologies were appearing every day. I availed myself of this 'new' technology ofsampling" and brought in two drummers who played only originally sampled drums. I was still using my early system of a Prophet 5, an Oberheim 4 voice and my ARP 2600. To this I added this new keyboard, a Prophet 2000 (sampler). This was the 'band'."
Unavailable for around 30 years, this is the first ever official vinyl release. 
U2 – A Celebration [Island]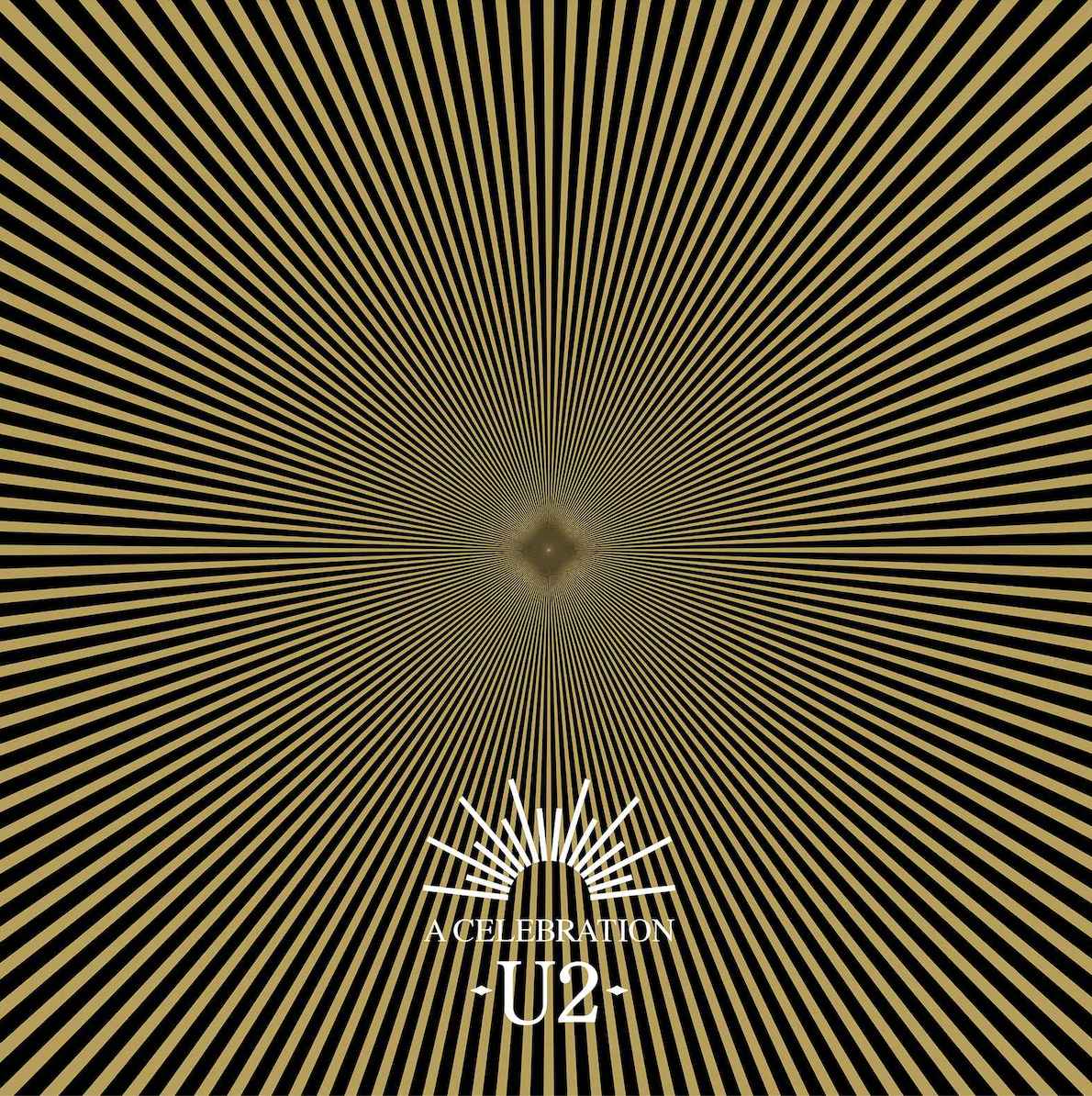 The 40th anniversary edition of the single A Celebration, originally released in 1982. This 4-track EP, containing two previously unreleased recordings. Even though I bought the first two U2 albums I wouldn't call myself a U2 fan. Even so, my favourite U2 song is here on the B-side. Two version of Trash, Trampoline and the Party Girl. You also get a studio outtake of the A-side here. 
DEF LEPPARD – Higb'n'Dry [Mercury]
High and Dry, Def Leppard's second album was released in 1981, and was the first produced by Robert 'Mutt' Lange. This was the band doing their working class hard rock thing with a stadium vibe. It was the album that cemented the bands status in both the UK and America although MTV helps a lot on that score. This version is presented for the first time as a picture disc.
BUYING TIPS
Now that RSD is over and the above records are out in the wild and roaming the likes of eBay, you may have the opportunity of purchasing them there. Amazon may also be an obvious port of call. Do be wary of 'chancers', however, who will inflate the prices of many RSD releases to oxygen-depriving levels.
What I would initially advise is to pay a visit to as many online record stores as you can and scour their listings which, if stock is available, will more than likely be at least relatively realistic in price terms. Another avenue is Discogs which will be another source of actual record shops, trying online.
Of course, the best way to buy any RSD is to be there, on the day. Preferably queuing outside the door of your local shop before they open. If you are seeking an elusive release that 'got away', whatever way to decide to go, I wish you luck in your search!