The Article
Prima Turntable From iota: A Swingin' Affair
11th June 2019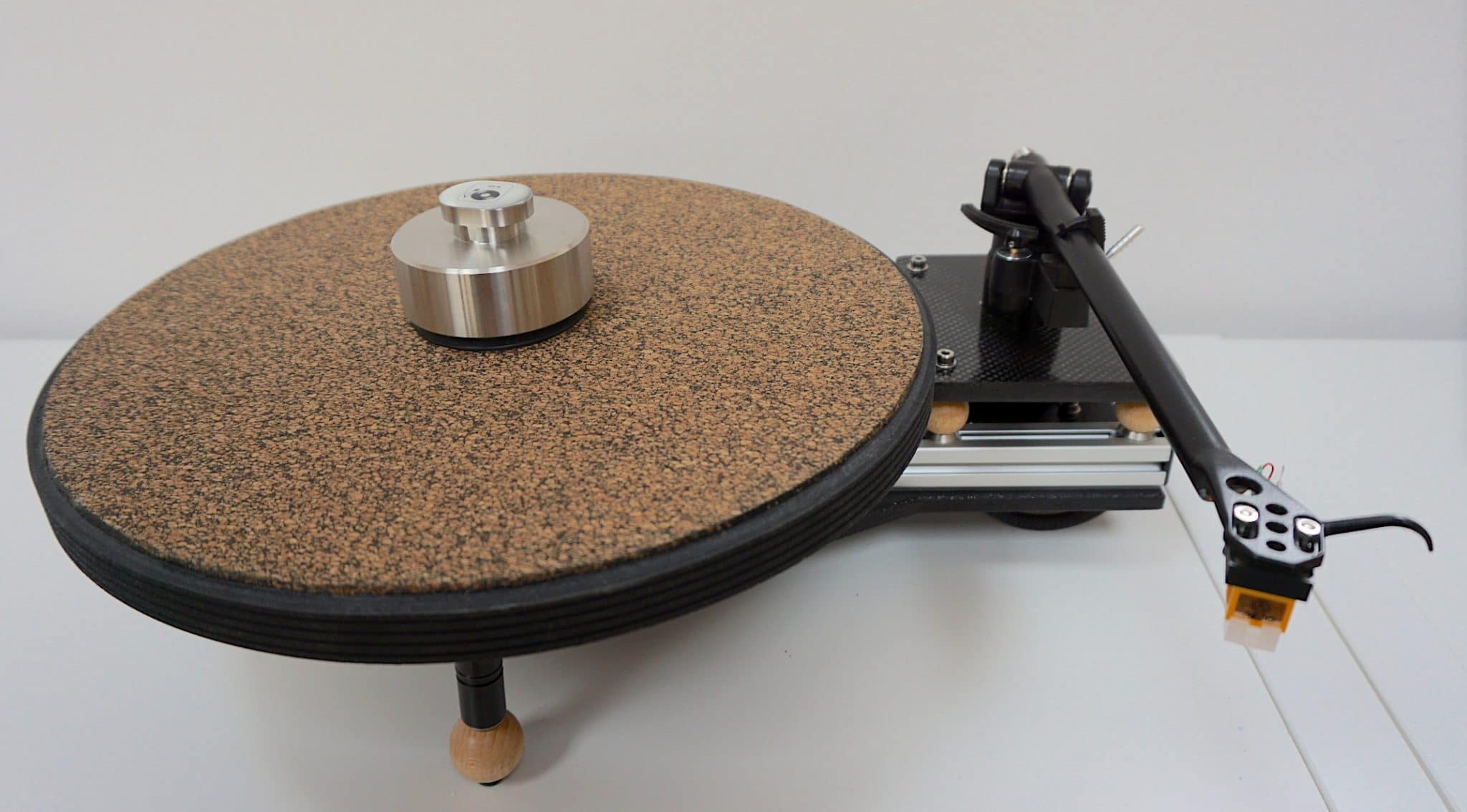 A fascinating turntable with plenty of innovative design highlights, Paul Rigby reviews the iota Prima turntable
I have to admit spending time just looking at the Prima turntable before I even hooked it up to my reference hi-fi. It's a complex piece of engineering at first glance and fascinating to explore with the eye. With its girder-like chassis and knobby wooden balls and feet it looks like it was built at Cammell Laird and then finished off at Habitat.
In fact, the turntable has been created using a combination of Beech hardwood, carbon fibre, MDF, stainless steel, Acetal, ABS and die cast aluminium. That's quite a list.
There's actually two different types of wood used in the Prima, although you wouldn't think so at first glance. iota also uses Birch ply (which I forgot to mention). That supports the damped motor which, in turn, is strengthened by a cross brace. It's this assembly that is mounted on solid, adjustable for height, Beech hardwood feet featuring anti-slip pads.
The belt used on this design is small and made from silicon-nitrile. The sonic benefits the company reports from this belt is balanced by the slightly less robust nature of the material that features a tad less grip. Hence, a push start to the platter is recommended. I never found this element to be an issue, I have to say and sometimes forgot to push the platter, which worked just fine without my assistance. Oh and you change the speed by moving the belt across the pulley to a new slot.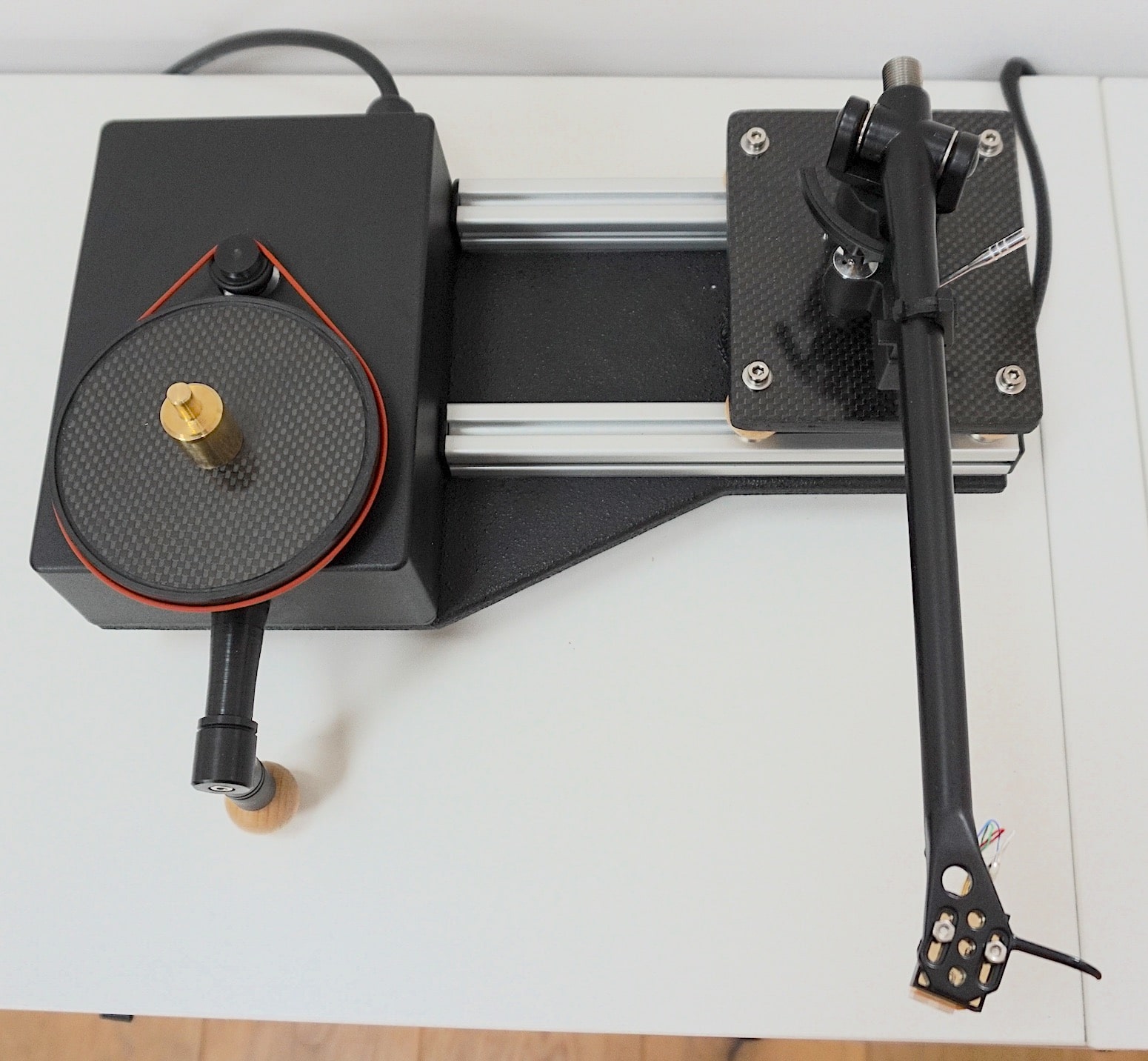 The arm board can handle regular Rega-type fittings but other arm boards can be bought too for other tonearms and for tonearms of varying lengths. To facilitate that, the arm board is mounted on 'Tee' slots. The arm boards feature the carbon fibre plus Birch ply, Beech hardwood for damping and stainless steel spacers and fittings.
Sitting alongside the turntable is an external mains filtered power supply called a MFP1 (you can upgrade to a digital synthesis model with speed control for £400).
To support the 24 pole AC synchronous motor, this extruded aluminium power unit uses a multi-stage filtration system, double shielded and star-earthed with a separate fuse protector with a rocker power switch on the front and IEC power socket and turntable socket on the rear. It's rated at 250W.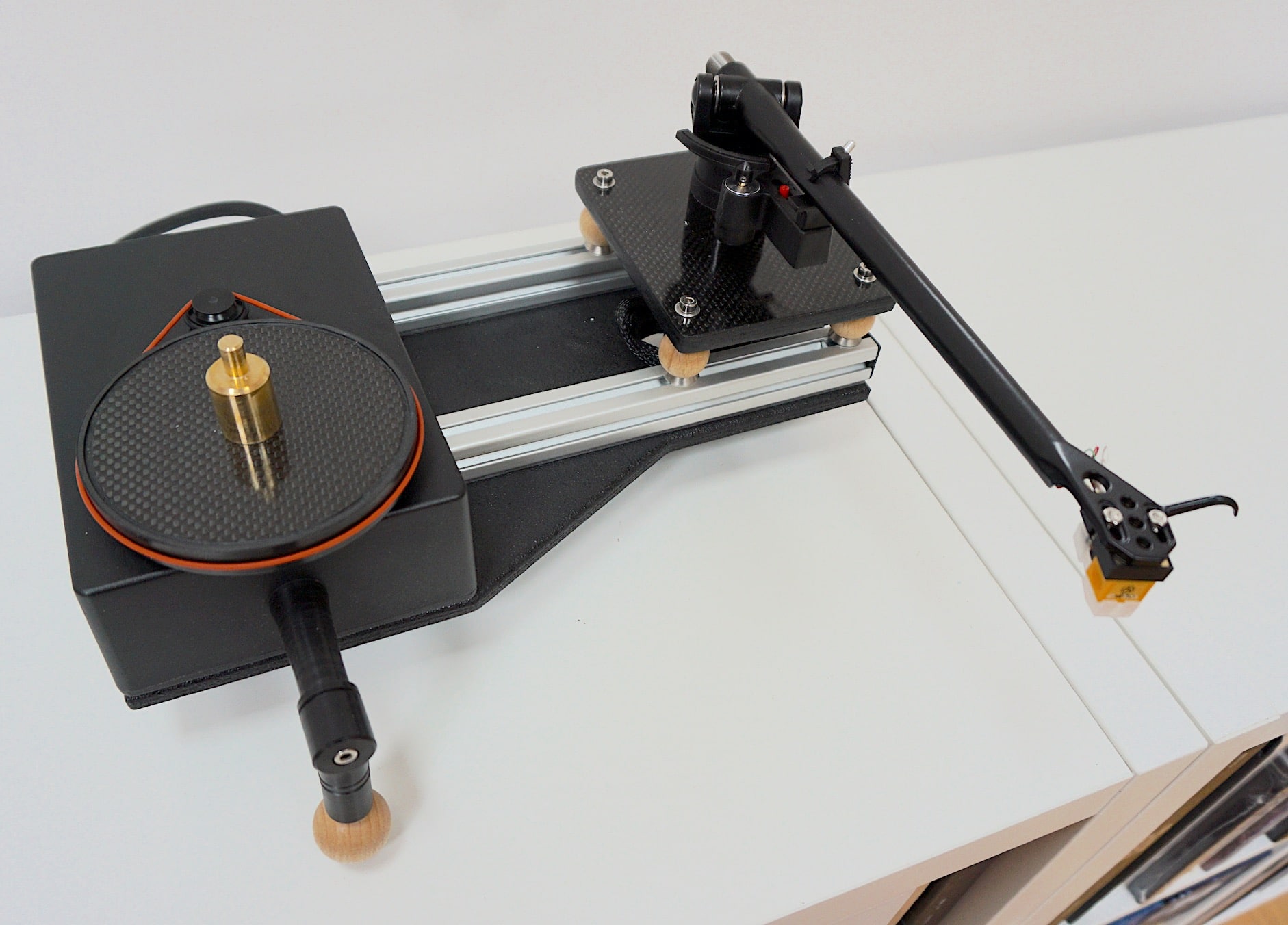 On the platter is a bonded layer of cork and Nitrile rubber. A combination I've been recommending for years so I applaud this design move. The platter bearing consists of a brass sleeve mounted on an Acetal outer brush with a polished stainless steel bearing shaft upon a Grade 5 Silicon Nitride ceramic ball. Synthetic oil acts as lubricant. 
A sub-platter sits underneath the main platter, constructed from ABS with bonded carbon fibre and polymer damping to boot. The spindle is made from brass.
You'll also find a stabiliser that sits a-top the spindle made for CNC machine stainless steel. Carbon fibre sits at the base as a layer contacting the record itself.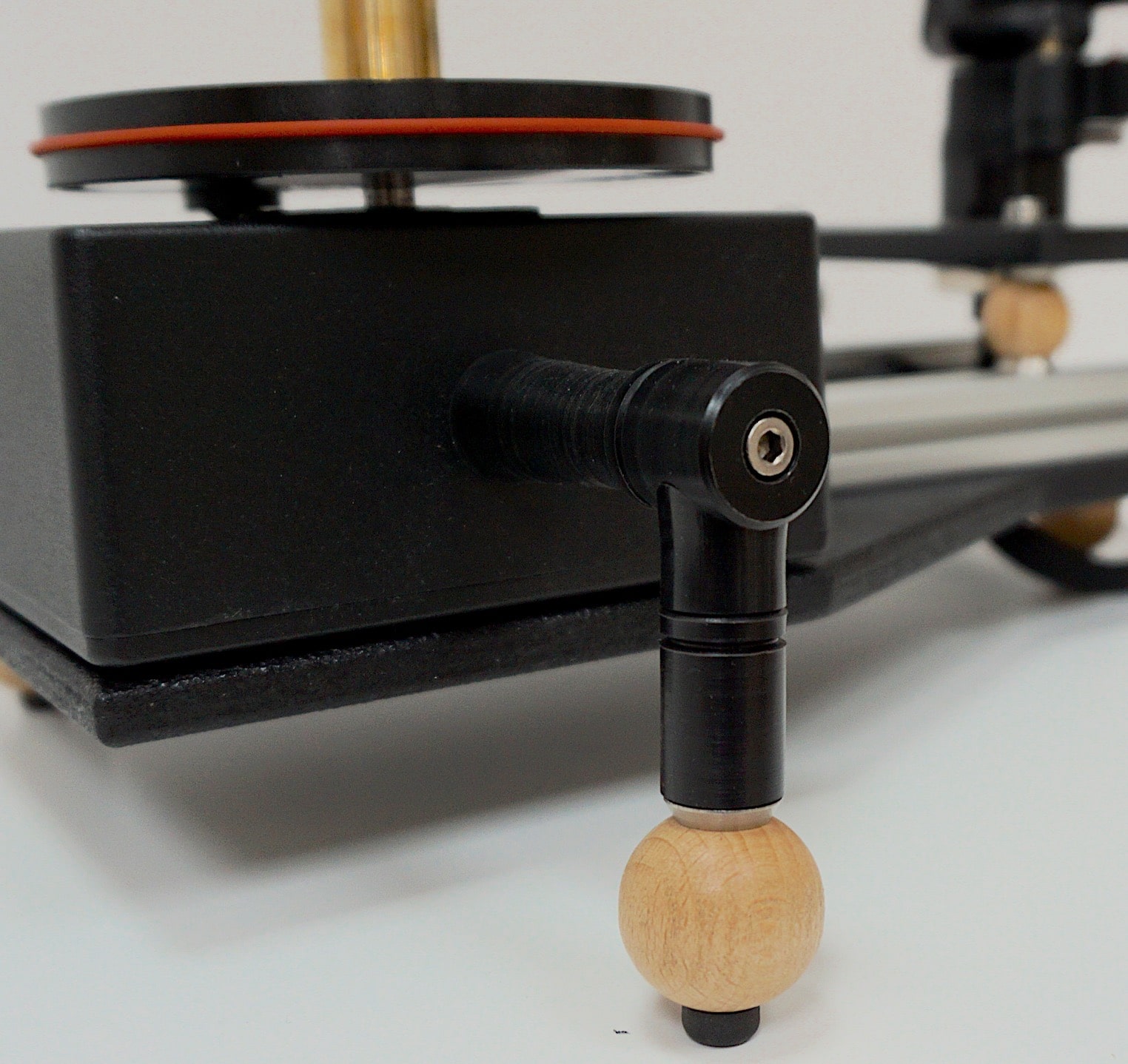 As for the tonearm? That's a Rega-modded RB220 affair called a QT Mods featuring Cardas wiring inside plus a Ground wire and upgraded cartridge tags. You also get an upgraded captive cable in a new base with RCA Neutrik RCA or XLR plugs. A straight or right-angled SME/Jelco plug can be fitted on request instead.
New QT Mods arms can be bought or an old Rega tonearm can be upgraded, if you wish to send that to iota. That will cost you £325 (as an upgrade) or £525 (new).
At the rear of the arm is the remarkable SwingWeight, a counterweight that is screwed into the rear of the arm with an Allen key. The SwingWeight does just that, it freely moves or swings laterally if you give it a push. It features a non-resonant bearing mounted above a Stainless Steel counterweight rooted on a Allen head cap screw. You can move the weight to adjust for tracking force. A centre core section is made from Acetyl for damping. Different mass types are available for different arm designs while I was also supplied with two additional screw-on weights in case of varying weight requirement for my test cartridges. The idea behind the free swinging design, which sits underneath the centreline of the arm, is to improve tracking and stability as well as "low level detail and overall resolution".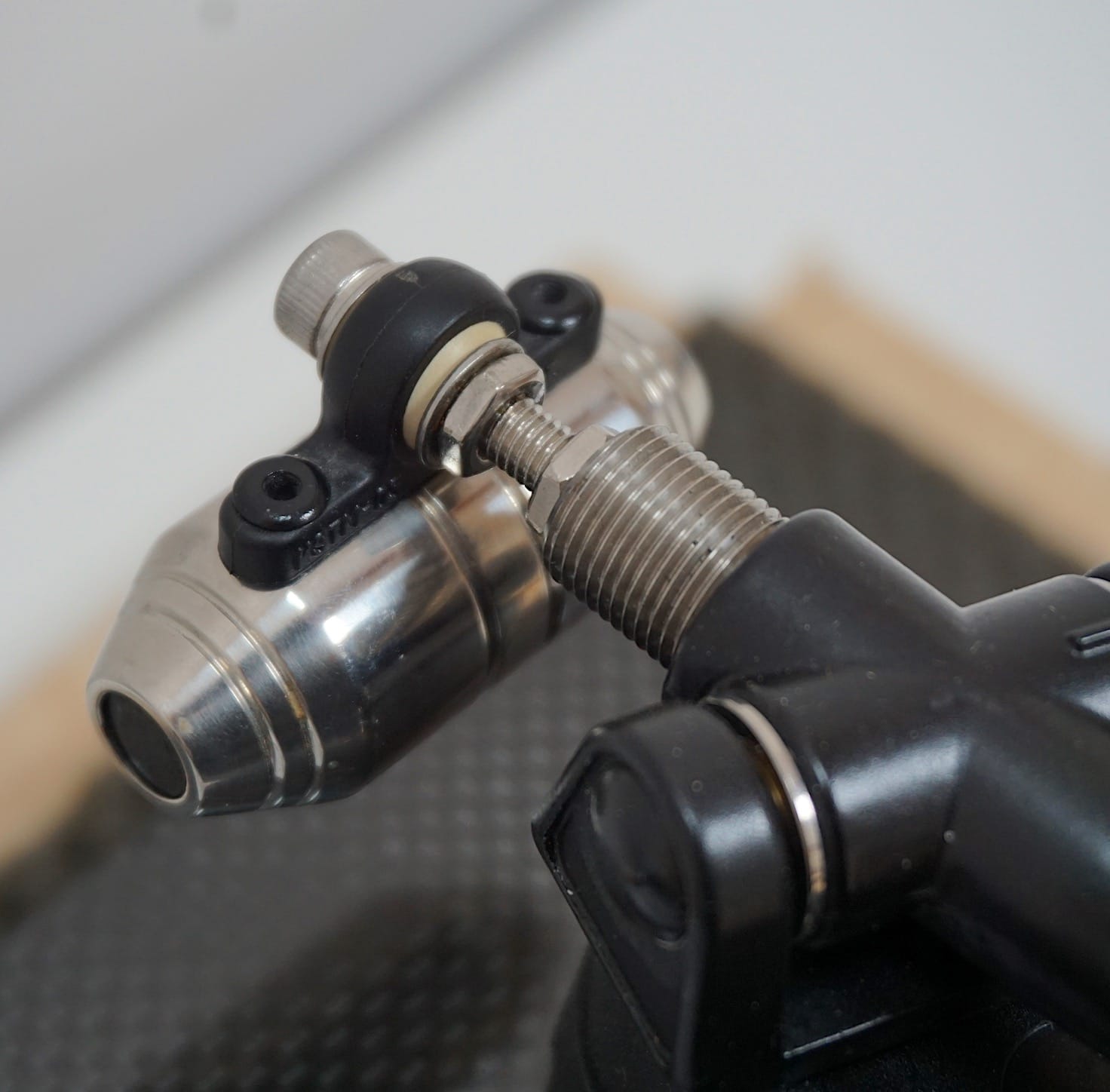 Designer Nigel Brown explained further, "I began to wonder rather than simply changing the material from which the weight was made, how could the weight be truly decoupled and removed from the structure, and therefore have less detrimental influence on the tonal balance and detail retrieval of the tonearm.
"After experimenting with many different mounting positions and materials, the SwingWeight bearing assembly attempts to remove the influence of the material that the counterweight it is made from, by acting as a filter or block between the arm structure, as it helps to stop reflection of energy that is generated in the arm structure by the cartridge and other acoustic influences.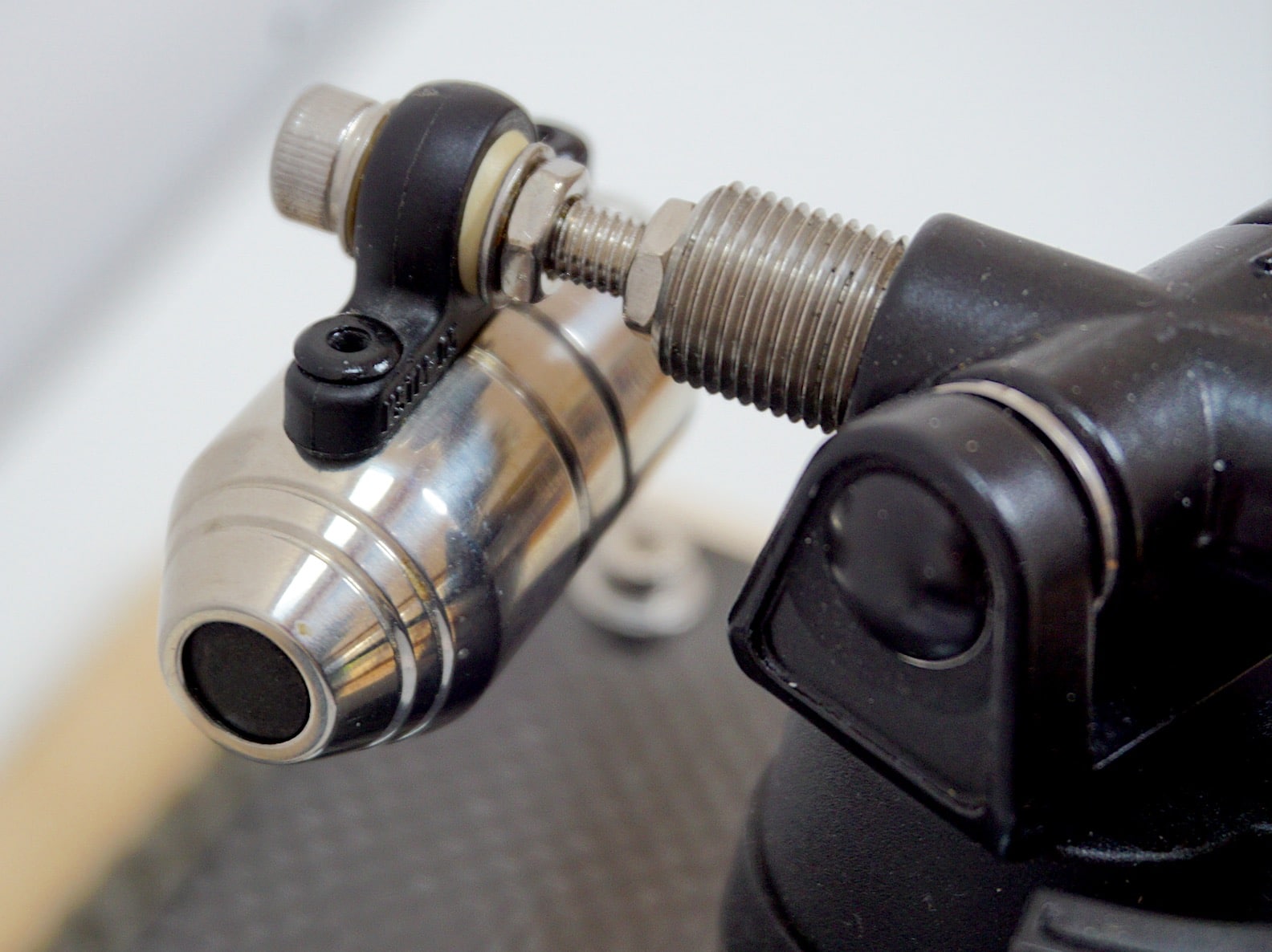 "The SwingWeight is also dynamically reactive but not unstable as it finds its equilibrium by simply the action of gravity, but as it's controlled and defined by the bearing assembly in only one direction it will not show any instability. The bearing assembly of the SwingWeight obviously also has the advantage of weight being fixed lower, below the centre of gravity of the arm, which helps with warps and other changes in dynamic conditions."
There is a broad tweakability element to this design with varying power supplies, arms and the like so it's well worth studying the menu of price points before you choose to buy.
SOUND QUALITY
I began with prog and a reissue of Camel's 1976 LP Moonmadness via Music on Vinyl reissued in 2013. I played the track, Aristillus followed by Song Within A Song.
Aristillus features a swathe of synth and organ work as an instrumental with the band offering occasional, impenetrable mutterings as a sound effect. Part of the track is a complex, high frequency, lead keyboard section which is a devil for most hi-fi components to tackle because it tests the discipline imposed on this frequency band.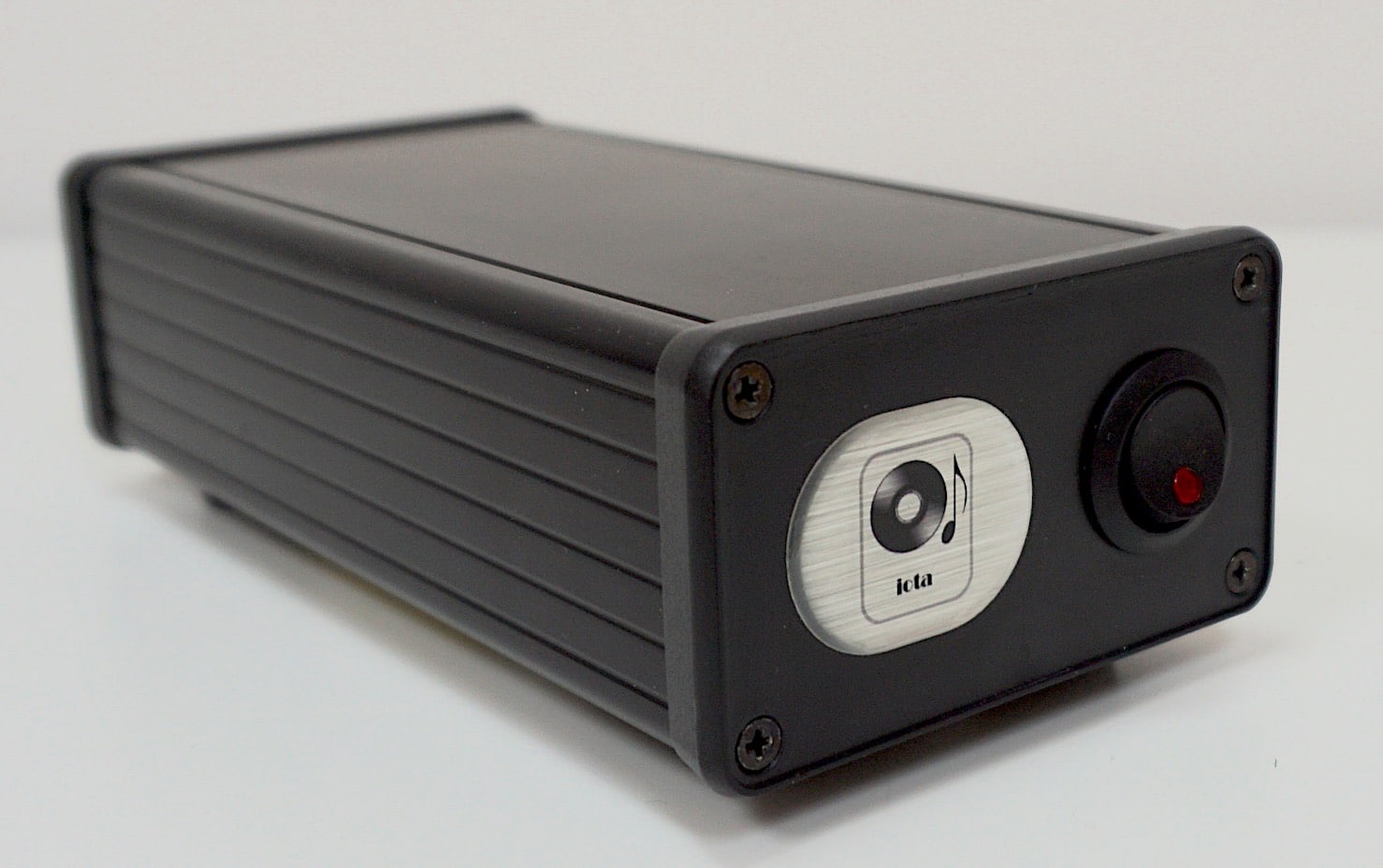 I listened without the stabiliser initially and was happy to hear a clear, wide and detailed presentation that presented each keyboard-based instrument over a well-ordered soundstage. That high-frequency solo piece was a slight issue for the  Prima, though, which didn't really surprise me. I've heard turntables at twice the price that have struggled a tad. The high frequencies seemed to flap around like a flag in the wind, as if they didn't quite know which way to travel.
Placing the supplied stabiliser on the platter did calm the sound and brought some order to music, lessening the slight stridency in the upper mids and treble areas. Adding the stabiliser also solidified the lower mids and upper bass sections, especially with the low frequency, rather more textured analogue synths. This gave this part of the soundstage a grounded and firm foundation. Finally, during the high frequency solo sequence, there was more information on offer because of the greater focus. Thus I had a sense of keys being pressed and a start/end to each not instead of the previous impression of wavering tones. I thus kept the stabiliser in place during the rest of the review.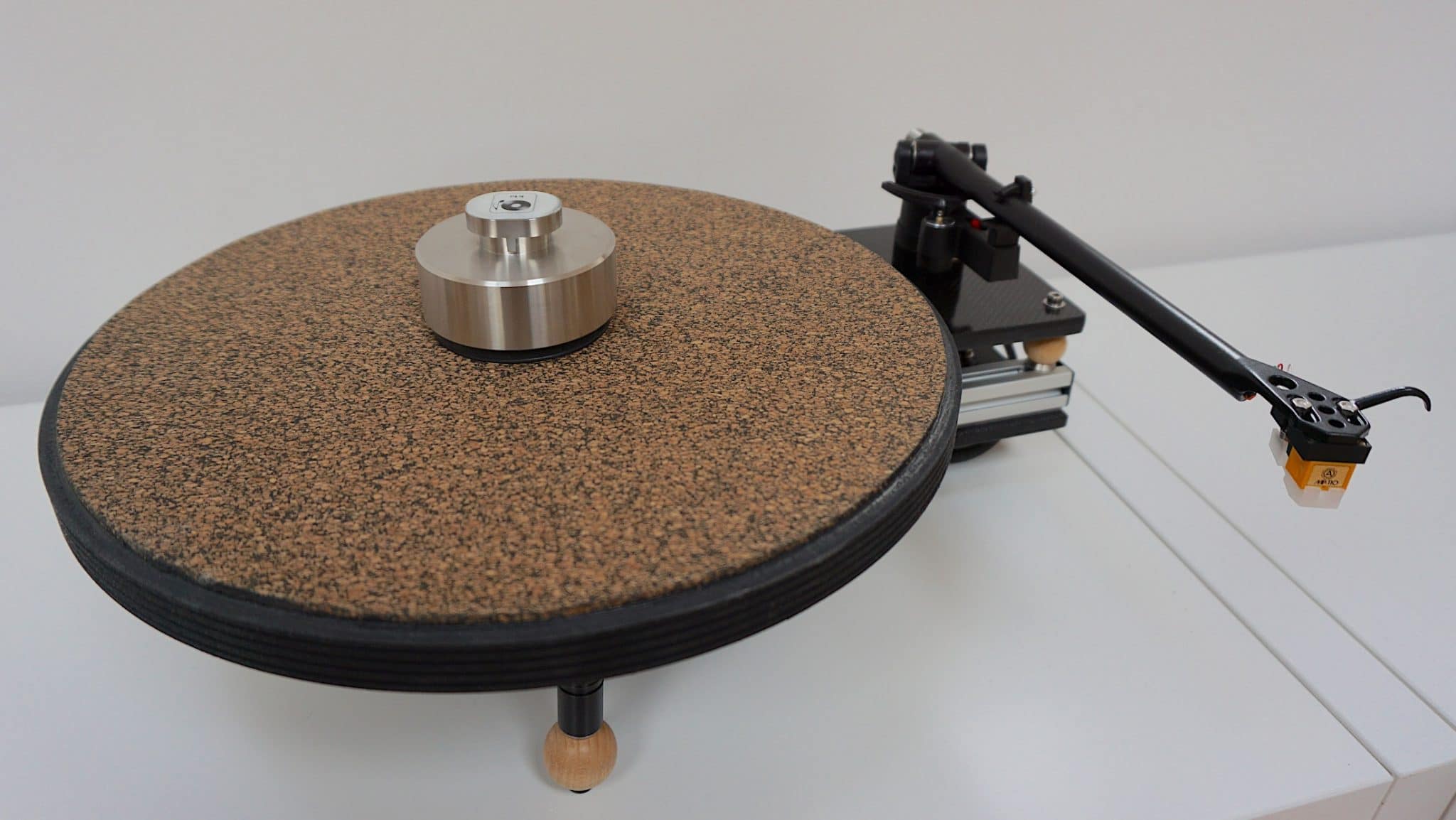 Song Within A Song featured guitar, percussion, voices and the like. It was at this point that I wanted to give you – now the stabiliser issue had been settled – a first impression overview. After you've listened to a turntable for a while, you get a feel for how the thing performs. There's detail to come and analysis to consider sure but, at the early stages, you can frame the performance. 
What I heard here was pretty neutral and balanced. Nothing spiked, nothing jumped out, there was no dramatic emphasis in any frequency band, nothing made me wince. The basics were good. The highlight though was the structure of the soundstage.
Ever opened a set of curtains to reveal, beyond the window, a beautiful view that almost draws you in and drags you toward it? That's what the Prima did while playing music. It was odd, the soundstage almost had a triangular funnel effect that ranged backwards, beyond the rear of the speakers, to a point hitting the rear of the stereo image. Nevertheless, the sense of transparency and clarity – especially for a deck at this price point – was excellent.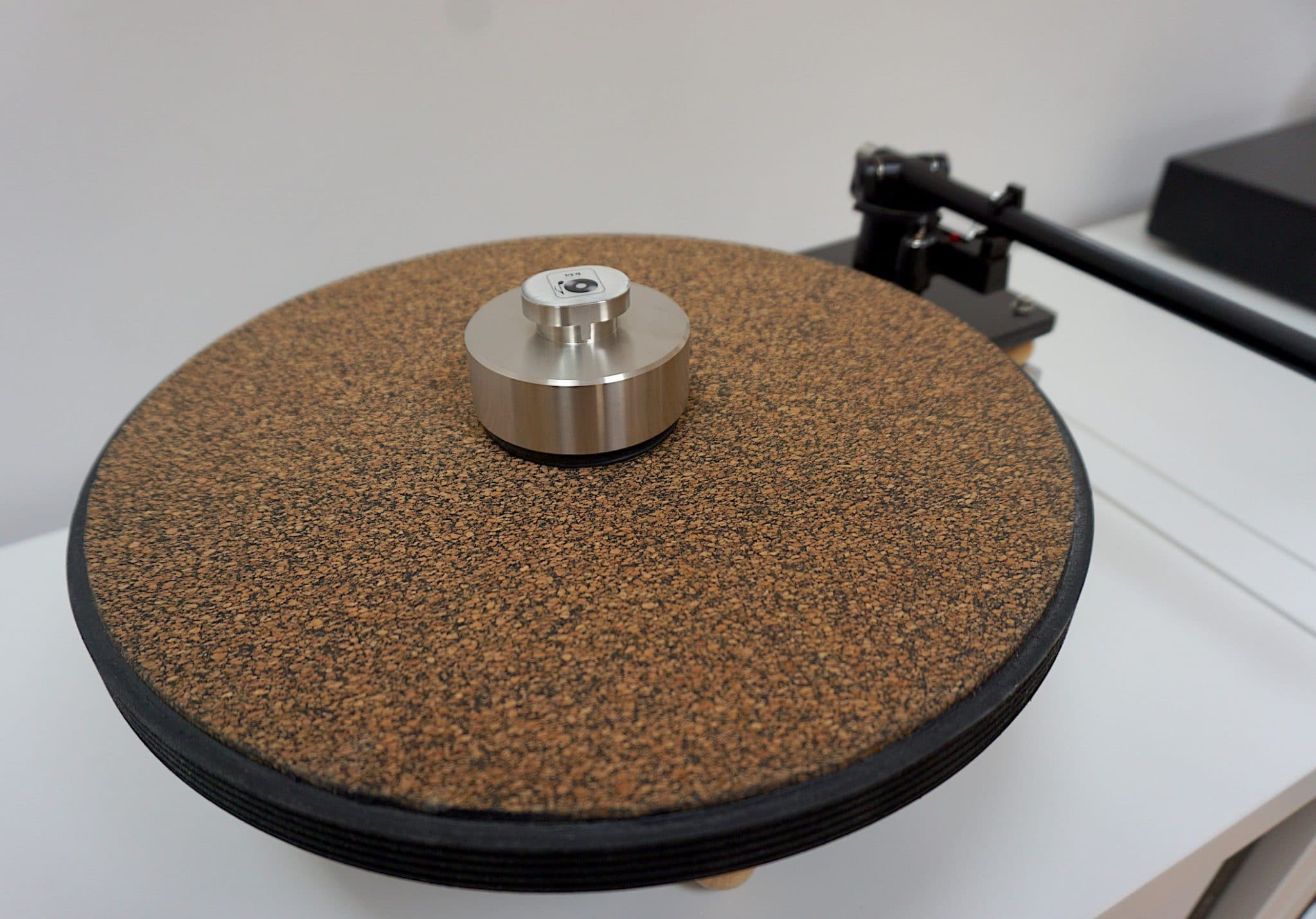 Bass was intriguing on the Prima because there was only ever enough to do the job. Frankly, that's what I want from this lower frequency. If I want bass to swamp my head, I'll go to a club at 2am. On this track, though, bass was effective, firm, massy and well formed but it never dominated. It was well behaved.
In midrange and treble terms? I was happy with their democratic behaviour. A seemingly odd epithet to use in a hi-fi review, you might think but it's apt here. The mids and treble are the busiest parts of any frequency spectrum during a piece of music. Their nuances and subtitles are myriad. It's easy for confusion to reign and wrong priorities to be made. Here each element of the song from a mid/treble perspective seemed to have a fair crack of the whip. Hence, normally shy elements of this track such as the rhythm guitar were easily heard. Even the usually absent vibrato on the harmony vocal was right there – and that was a bit of a shocker, I gotta tell you. But very welcome.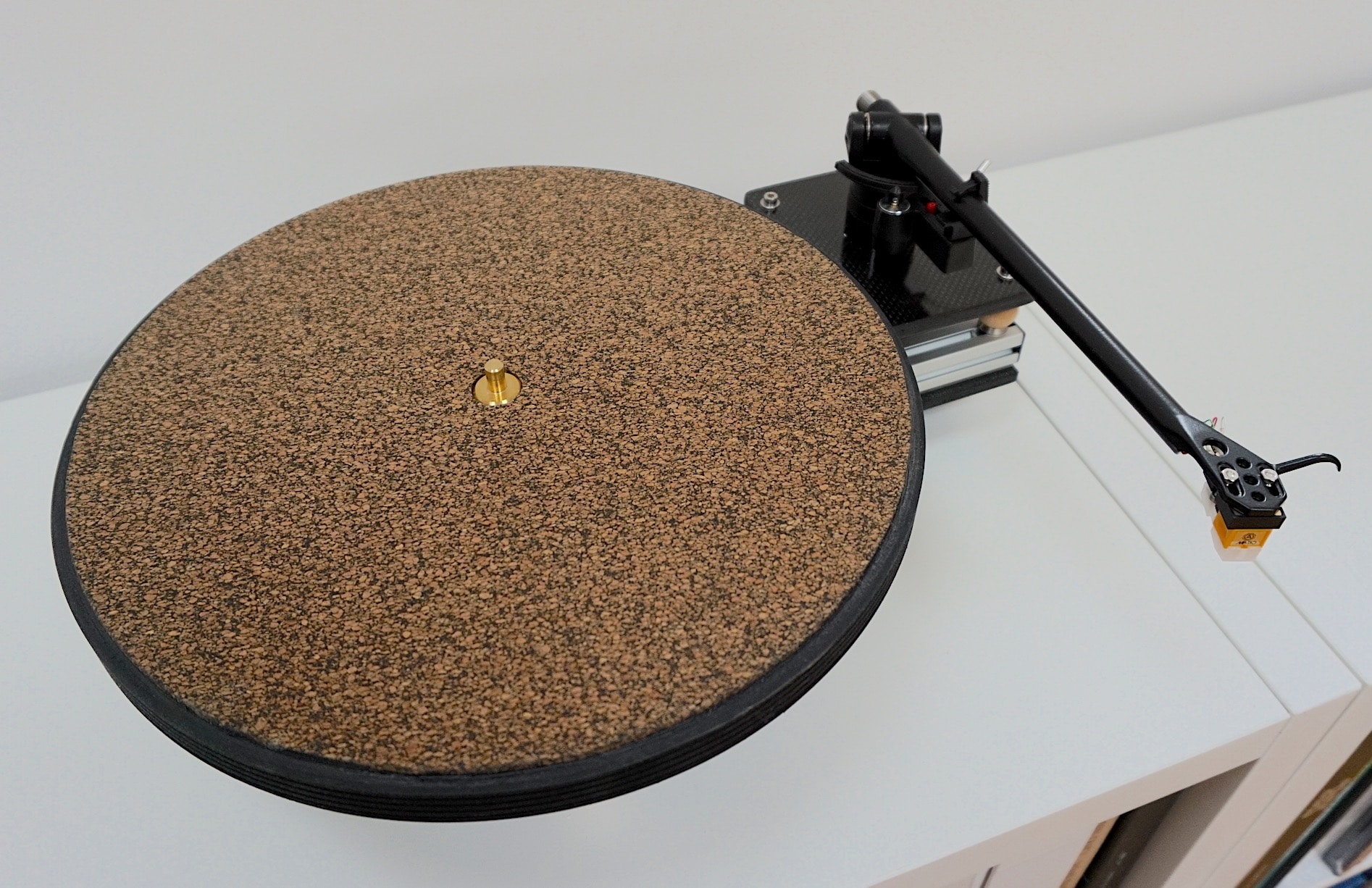 Turning to jazz vocal and Ethel Ennis singing He Loves Me on This is Ethel Ennis (RCA). Again, I was impressed by the layout of the soundstage which, particularly on this orchestral track, provided plenty of space around the midrange. The brass section being particularly incisive and, around the bass area, the bass saxophones offered a selection of delicious reedy textures.
Ennis' own delivery was smooth yet provided a host of information in terms of her diction, the amount of effort she applied to certain words, the slight change in consistency of a vibrato as she ran out of breath, etc. Nuances like this made the song more enjoyable for its infusion of emotion. 
CONCLUSION
I wouldn't get complacent about the performance of the iota Prima. You need isolation under the external power supply, a better cable for the same and good support shelving. With attention to detail paid to it though the Prima will more than reward you with an open midrange and bass that gives you just enough to provide a balanced presentation. The structure of the soundstage encourages a naturalistic flow to music too. In fact, be warned, the musical output of the Prima will threaten to caress your ears and glue you to your listening chair until the wee small hours. 
---
iota PRIMA TURNTABLE
Price: £1,295 (turntable) & £325 (upgraded tonearm)
Tel: 07706 306918
Website: www.iota-audio-design.com 
---
GOOD: neutral presentation, characterful bass, transparency, well structured soundstage 
BAD: nothing
RATING: 8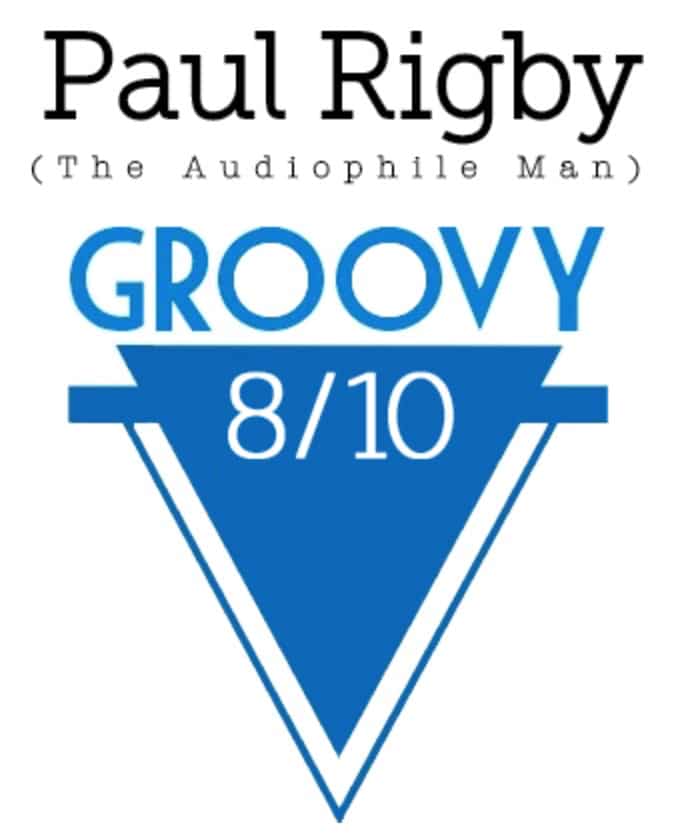 ---
[Don't forget to check out my Facebook Group, The Audiophile Man: Hi-Fi & Music here: www.facebook.com/groups/theaudiophileman for exclusive postings, exclusive editorial and more!]
REFERENCE
Michell TecnoDec
Nagaoka MP-110
Benz Micro MC Gold
Tellurium Q & Black Rhodium cabling
Blue Horizon Professional Rack System
Harmonic Resolution Systems Noise Reduction Components
All vinyl was cleaned using an Audio Desk's Ultrasonic Pro Vinyl Cleaner