The Article
Porcupine Tree's The Delerium Years 1994-1997
10th May 2016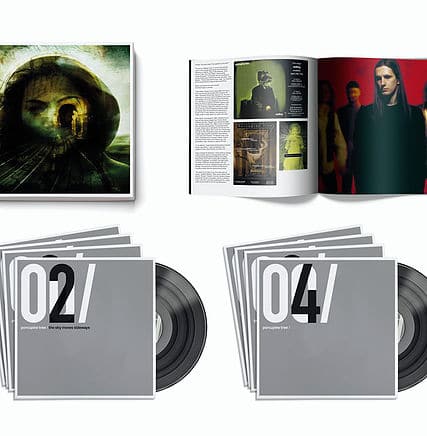 This set gathers together two (double LP) studio releases (Signify and The Sky Moves Sideways), along with the Coma Divine triple live LP and a four track bonus 12″ of previously unreleased material.
All of the audio (pressed on 180gm heavyweight vinyl) has been remastered by Steven Wilson over the last three years and comes packaged in a deluxe box with 40 page hardback book containing extensive liner notes and a detailed band history by US journalist, Stephen Humphries.
The box, book and LP packaging is designed by long-term collaborator Carl Glover and features new and previously unseen material alongside the original artwork from the era.
The bonus tracks include two versions of Signify pressed as a concentric cut – depending on which groove the stylus falls into, you get a different mix.
Out now and priced at £90