The Article
Marantz PM-10 Integrated Amplifier: New in the Premium 10 Series
17th January 2017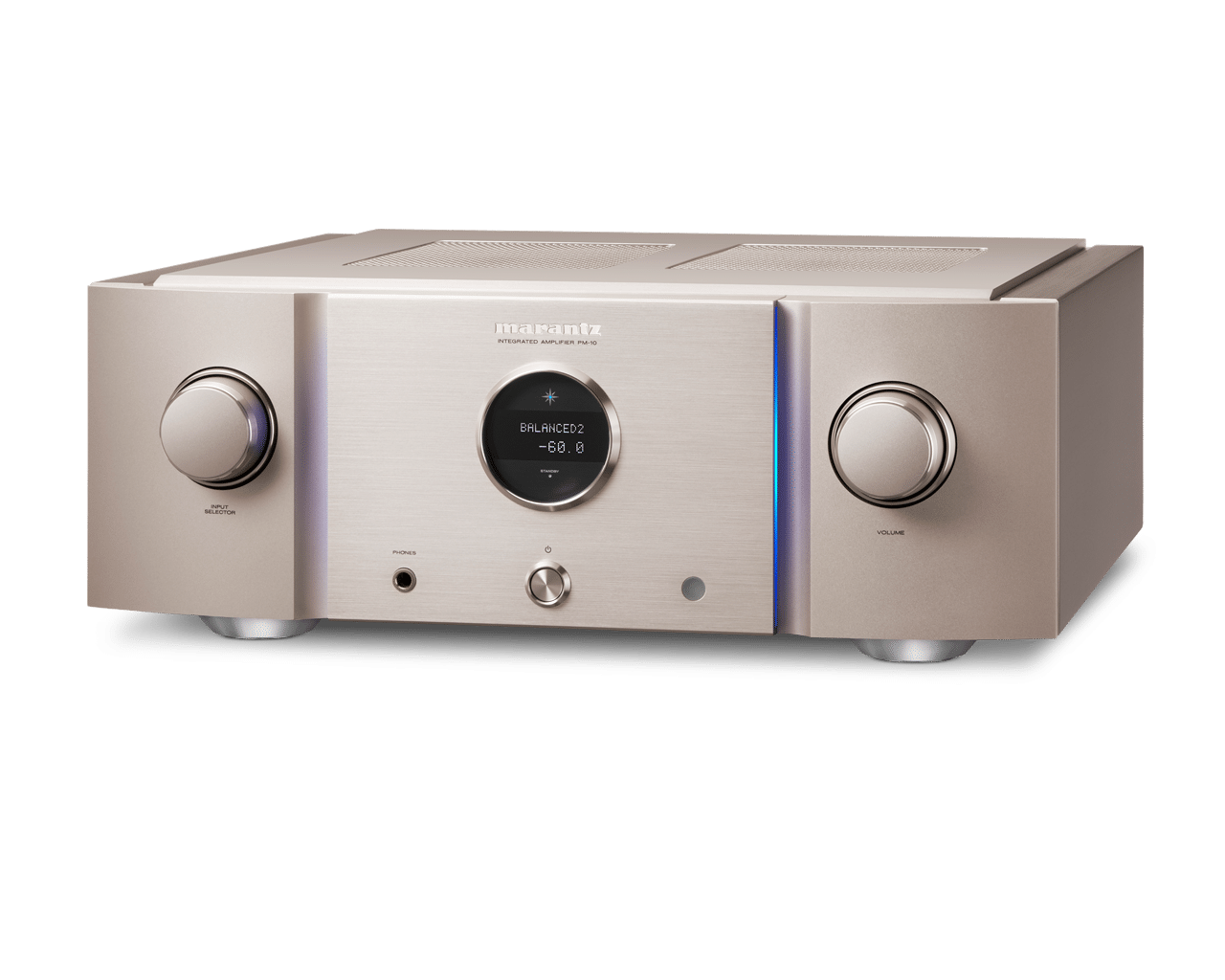 A dual-mono design, it has separate power supplies for the preamplifier and each of the power amplifier channels, with one transformer dedicated to the preamp
There's also a dedicated supply for the microprocessor controlling volume adjustment, input selection and so on.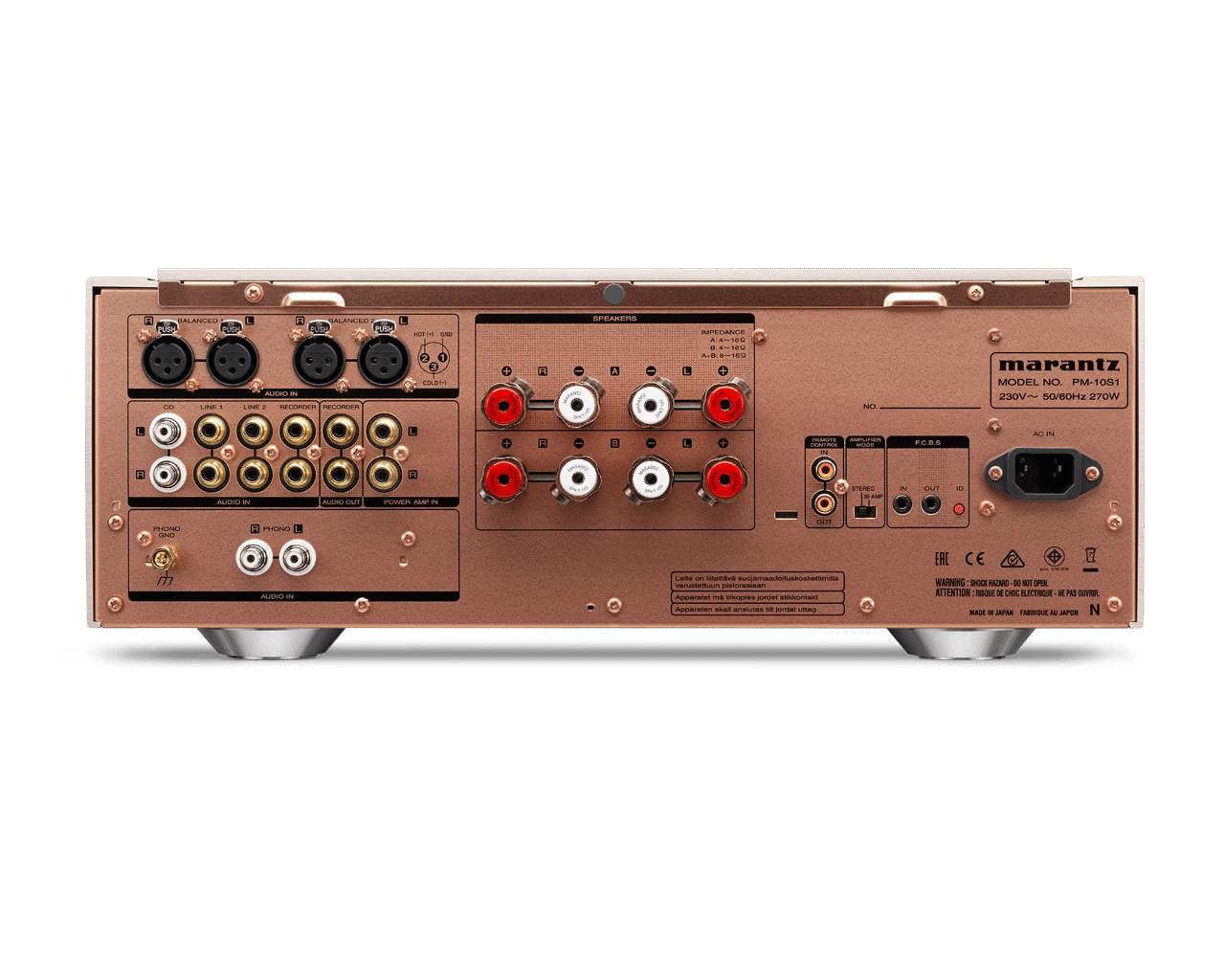 In order to tackle noise, Marantz has kept this amplifier as analogue only. The company commented that, "Many rival designs are today including digital-to-analogue conversion or adopting digital amplification and volume control but the Marantz keeps things as clean. Digital circuitry is, by its very nature, noisy (in the electrical sense) and can interfere with the delicate analogue signals passing through the amp."
A Pure Mode option aids low noise sound delivery. Engaged, this option bypasses superfluous circuits. There's also a Power Amp Direct input, taking the signal straight from the input section to the power stage to let the unit work as a pure power amplifier.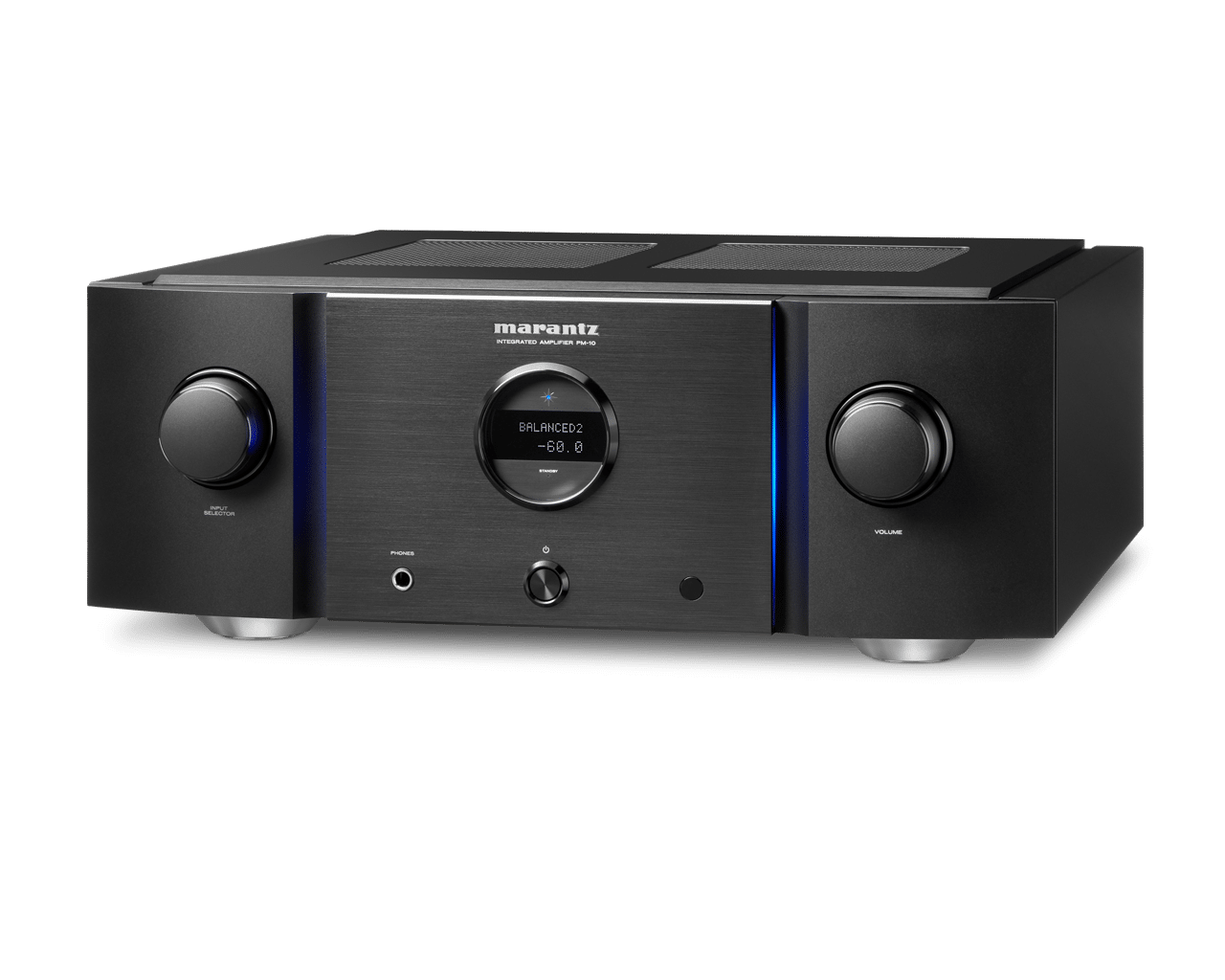 The PM-10 uses a fully balanced layout, from the input section all the way through to the final power amplifier section: it has two sets of balanced inputs, and also conventional unbalanced line-level inputs (plus a phono stage), the signal from these inputs being converted to balanced working before being passed through the amplifier.
Bridged amplification is also an option. In a conventional amplifier, one speaker is driven by the positive and negative part of one single output stage per channel but a bridged amplifier does things differently, using two separate amplifier stages per channel to drive one speaker. To greatly simplify things: one amp pushes the speaker cones and domes, while the other pulls them back, "That much greater control over the way the speaker drive units behave, in that the amplifier can make them start moving and stop much more precisely is very important for definition and the 'speed' of the system, meaning it can play music with much better rhythmic and spatial controls, not to mention making voices and instruments sound more realistic," said the company.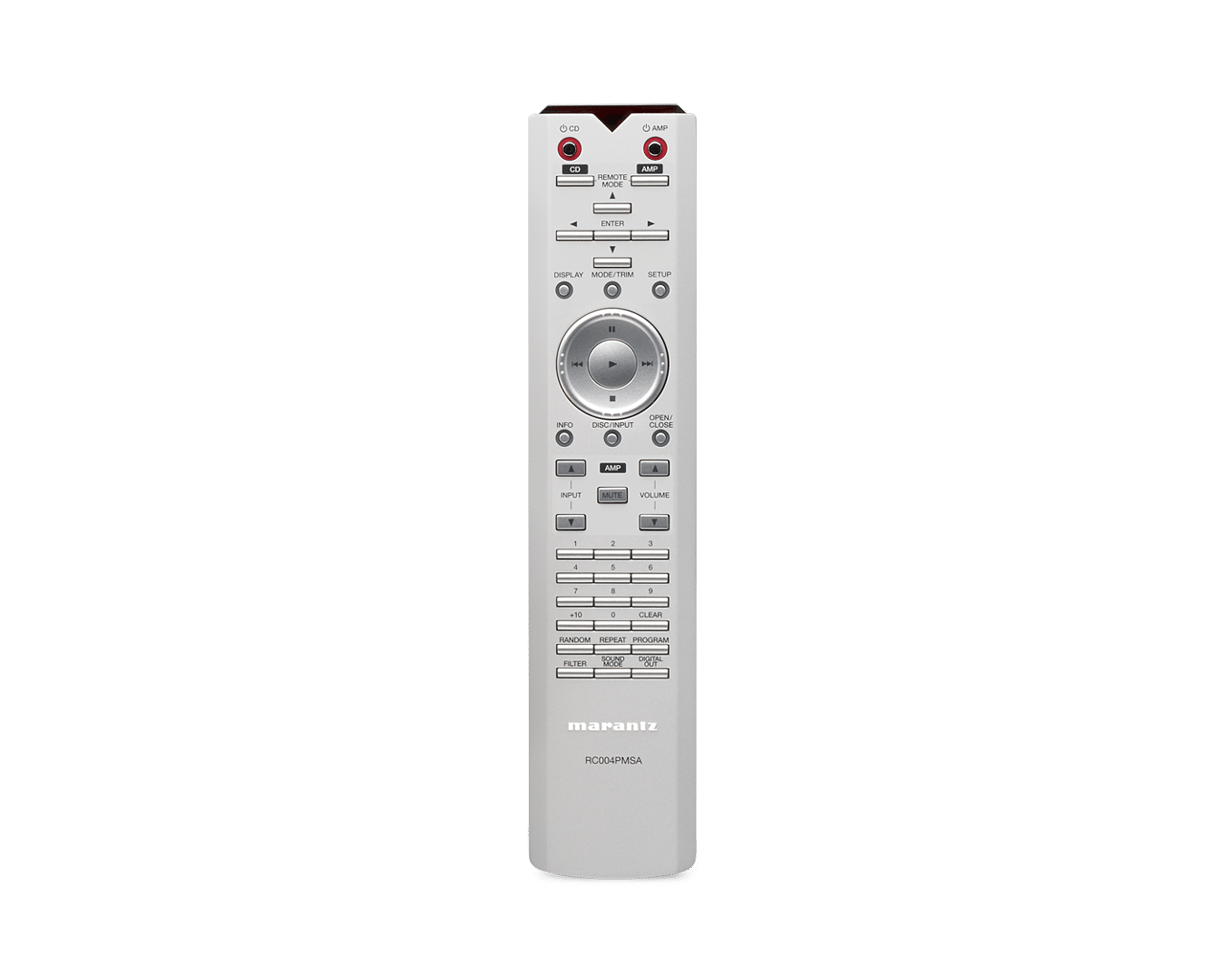 In the PM-10, the bridged amplifiers in the power output stage – a total of four amplifier channels – allow this control to be combined with 200W into an 8 Ohm load.
In the PM-10, the latest-generation HDAM (Hyper Dynamic Amplifier Module) SA3 is used, as part of a current feedback topology aided by ultra-fast custom made block capacitors. The same current feedback design is applied to the phono stage in the PM-10, which is configurable for use with either moving coil or moving magnet cartridges.
The PM-10 is constructed with a double-layered copper-plated chassis and casework constructed from thick, heavy, non-magnetic aluminium panels and sit on aluminium die-cast feet. The PM-10 has newly-designed and exclusive Marantz SPKT-100+ terminals, made from high-purity solid copper. Price is £6,500.
To learn more, click HERE.