The Article
PERCY PHILLIPS: THE KENSINGTON YEARS 
21st August 2018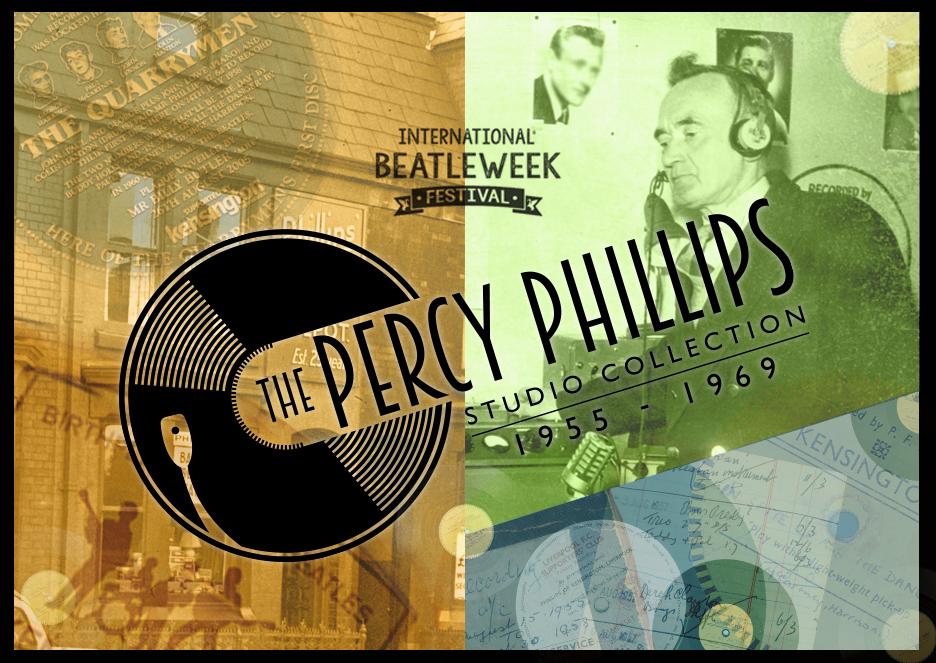 It was 60 years ago that The Beatles made their first ever recording as The Quarrymen and they did it in a terraced house run by the incredible 'backstreet engineer', Percy Phillips. Paul Rigby talks to his grandson Peter Phillips about Percy's life and times and the special event occurring this Sunday, 26 August 2018
He was a one man industry, fascinated by technology and its advancements. He started The Beatles on their recording career and could have easily have been Liverpool's equivalent of Sun Studios. Percy Phillips worked from a cramped terraced house, situated just outside the heart of Liverpool's city centre while Sam Phillips began Memphis Recording Service, in an eighteen by thirty foot room at 706 Union Avenue. 
Sun Records developed and ended up spawning stars such as Elvis Presley, Johnny Cash, Carl Perkins and Jerry Lee Lewis. Kensington Records (a fully paid up member of The Association of Professional Recording Studios, no less) didn't develop at all in size and stature but began life by being the first studio ever to record The Beatles, Billy Fury, The Swinging Blue Jeans, Johnnie 'Guitar' Watson and…Ken Dodd (how very Liverpool to throw in a spanner, as a laugh). 
In short, while the USA had Sam Phillips, the UK had Percy Phillips. Yet Percy missed out on a potential empire. Who knows who else would have been 'signed up' if Percy had established himself as a forthright musical entrepreneur like Sam Phillips, actively promoting his new recordings? Can you imagine the pull on new talent looking to sample a drop of the magic that spawned the Gods of rock and pop, in the same way that later bands would launch a pilgrimage to Abbey Road? The problem was age. Sam Phillips was then a young man, just as much into the music as his recording artists while Percy preferred Hank Williams and Harry James, "Percy used to call the new rock'n'roll groups 'Blink Bands'. That is, 'Blink and you'll miss it.' He thought they were all a fad," said Percy's grandson Peter Phillips.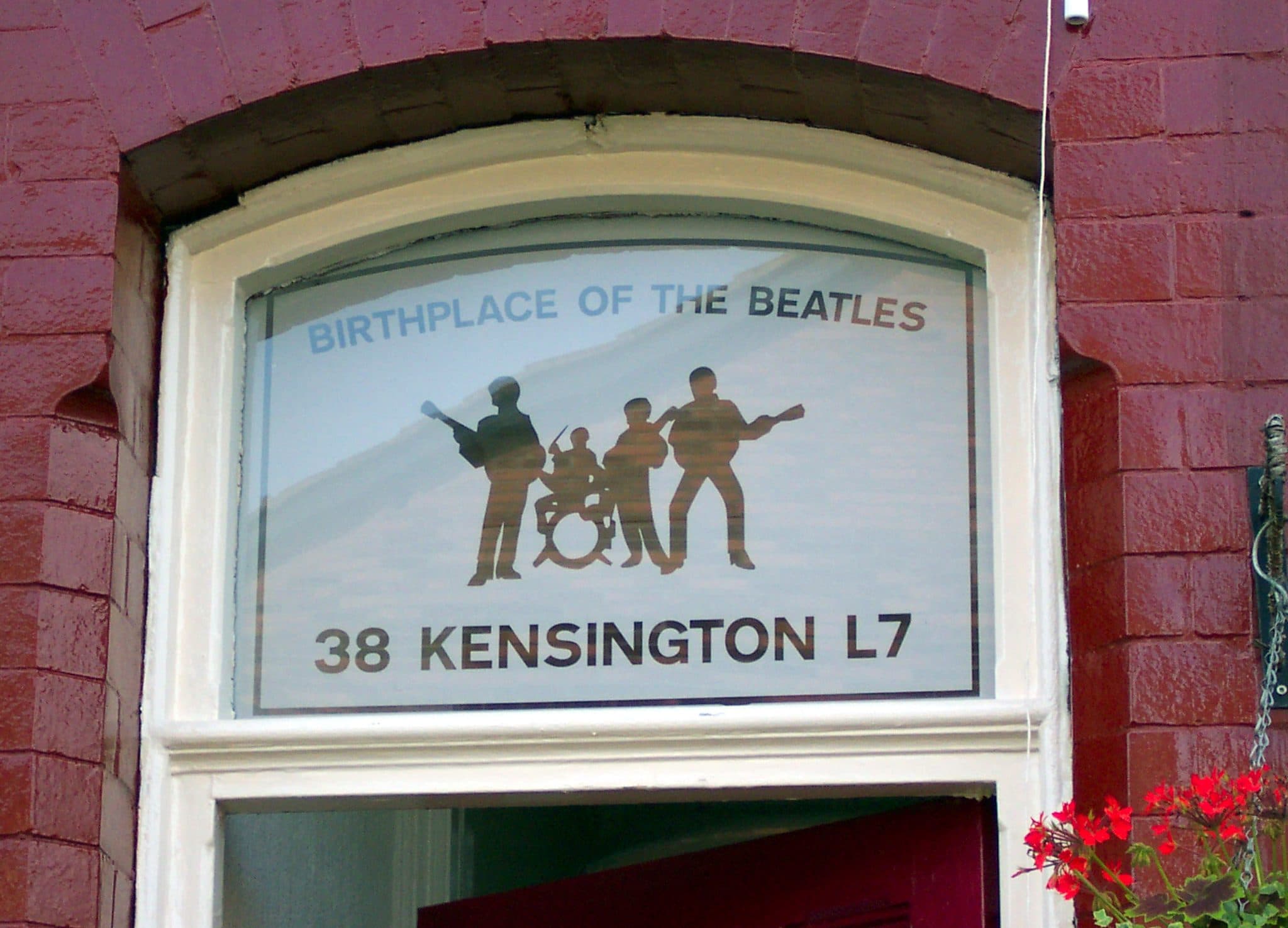 I have a special interest in this story because I was born in the adjacent hospital near to Phillips headquarters and lived almost at the other end of the road from the great man. My parents are still there. In fact, I pass Percy's house, which still stands, every time I visit my folks. 
Percy Phillips was born in 1895, a self-taught engineer, taking over a Raleigh bicycle dealership in 1921 and then, later, motorbikes. When he moved to 38 Kensington, a terraced house in Liverpool he converted his house into a family business, opening a battery charging depot, of the lead acid type.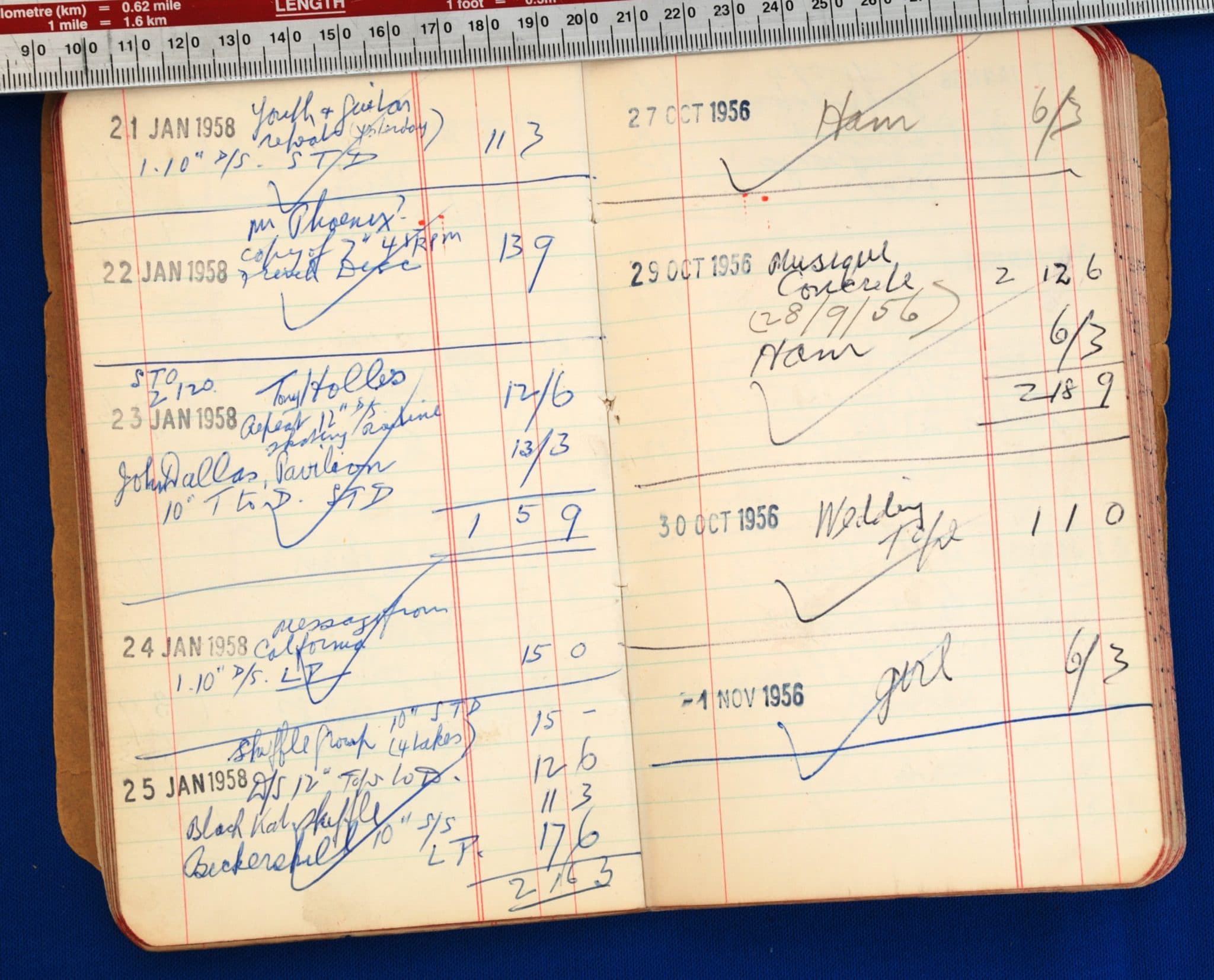 The house he lived in was three rooms deep. Percy had a record shop in the front room, his recording studio in the middle room and the back room was the family kitchen and dining room, "He would obtain boxes of records from the local American airbase and then sell them in his shop," said Peter.
It was 1955 that Percy had a brainwave, "My Dad, at that time, was on a course with EMI, training to be an electrical engineer. Percy visited him in London and, while he was there, bought a professional studio for £400 – basically a year's earnings at that time. Percy Phillips bought a MSS Recording Studio which EMI and also the BBC utilised at that time."
STUDIO DETAILS
The studio was a Master Sound System, consisting of a MSS CLED3/3 disc cutting lathe with MSS cutting heads, FC-1 ¼" reel-to-reel tape deck, amplifier with built-in speaker powered by a 6V6 valve and a pre-amp mixer attached.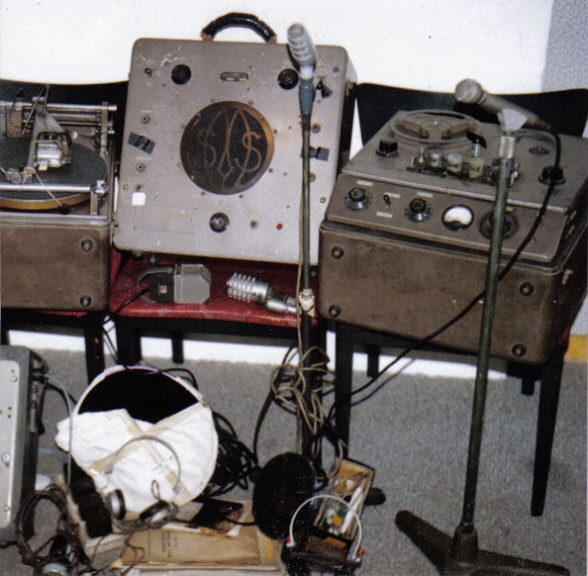 This list underlines the fact that Percy Phillips was not using sub-standard gear at this time.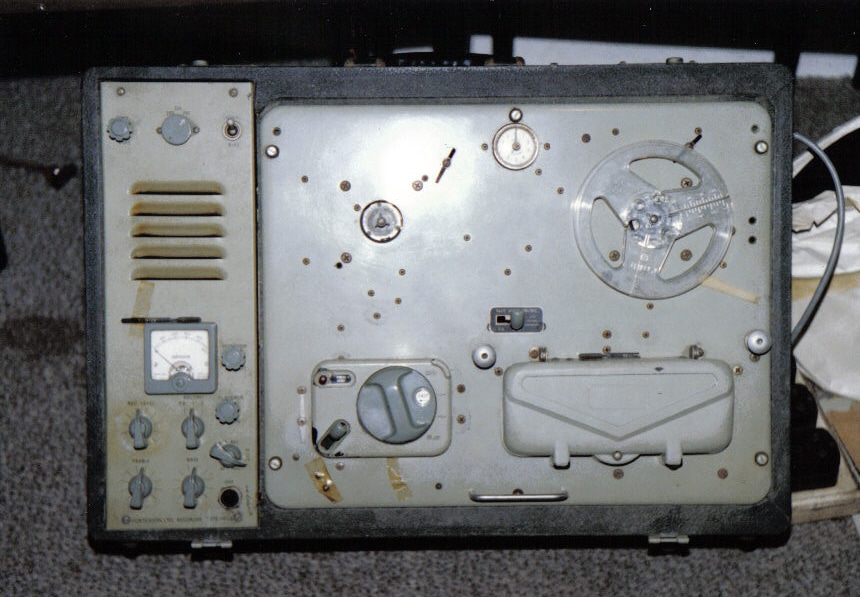 Some observers may have looked upon Percy's place of work and wondered if this guy was a bumbling hobbyist, fumbling around with toys. Not a bit of it. In fact, when he bought the studio, Percy Phillips owned state-of-the-art studio facilities, at that time. Percy also bought two microphones, a HMV 2350H, made in 1949.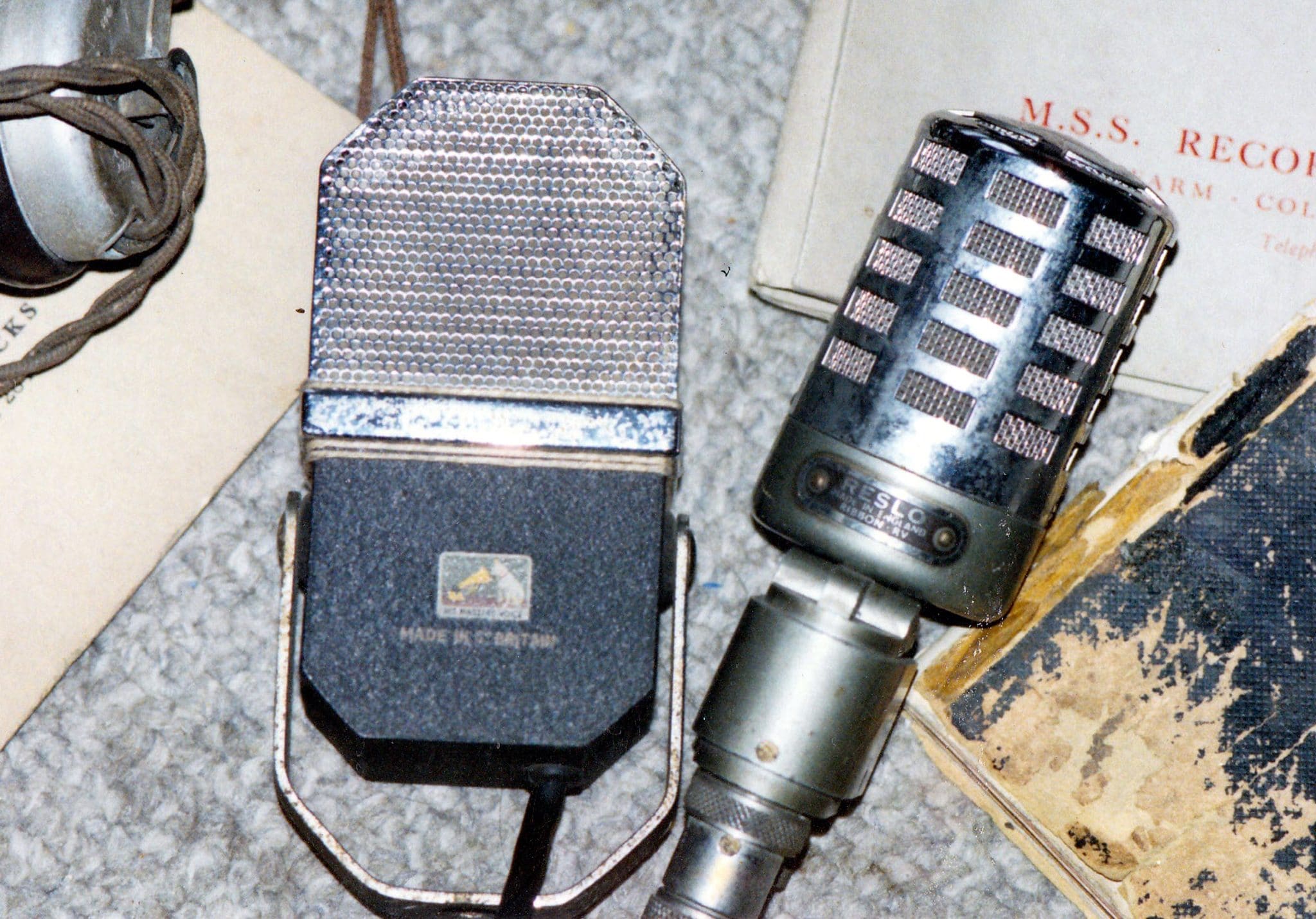 The other mic was a Reslo RV Black ribbon model.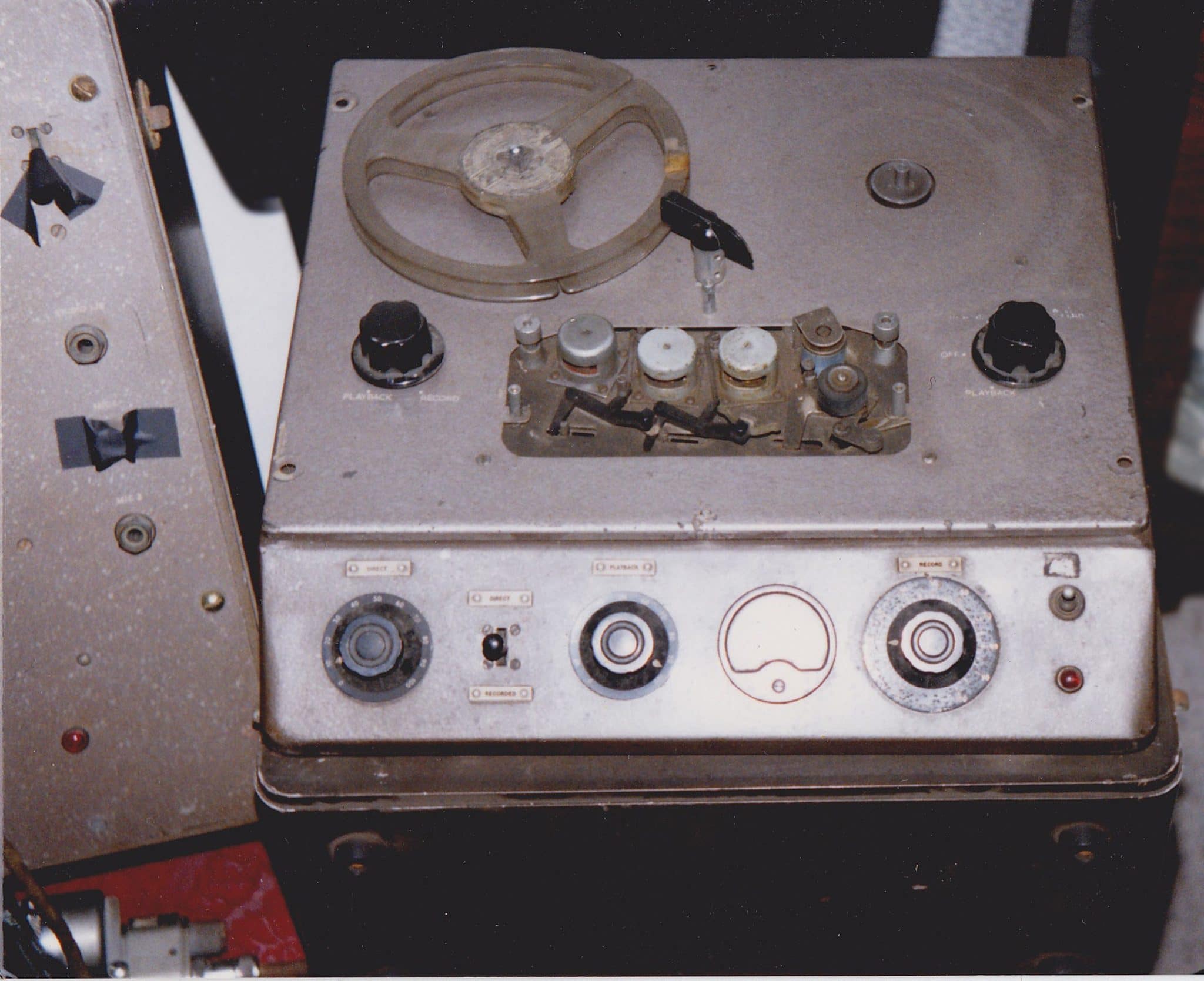 He also had a reverb unit, "…an upturned tin bath in the cellar with a microphone and speaker in it!" said Peter.  "There was a cable going up through a little hole he drilled through the floor."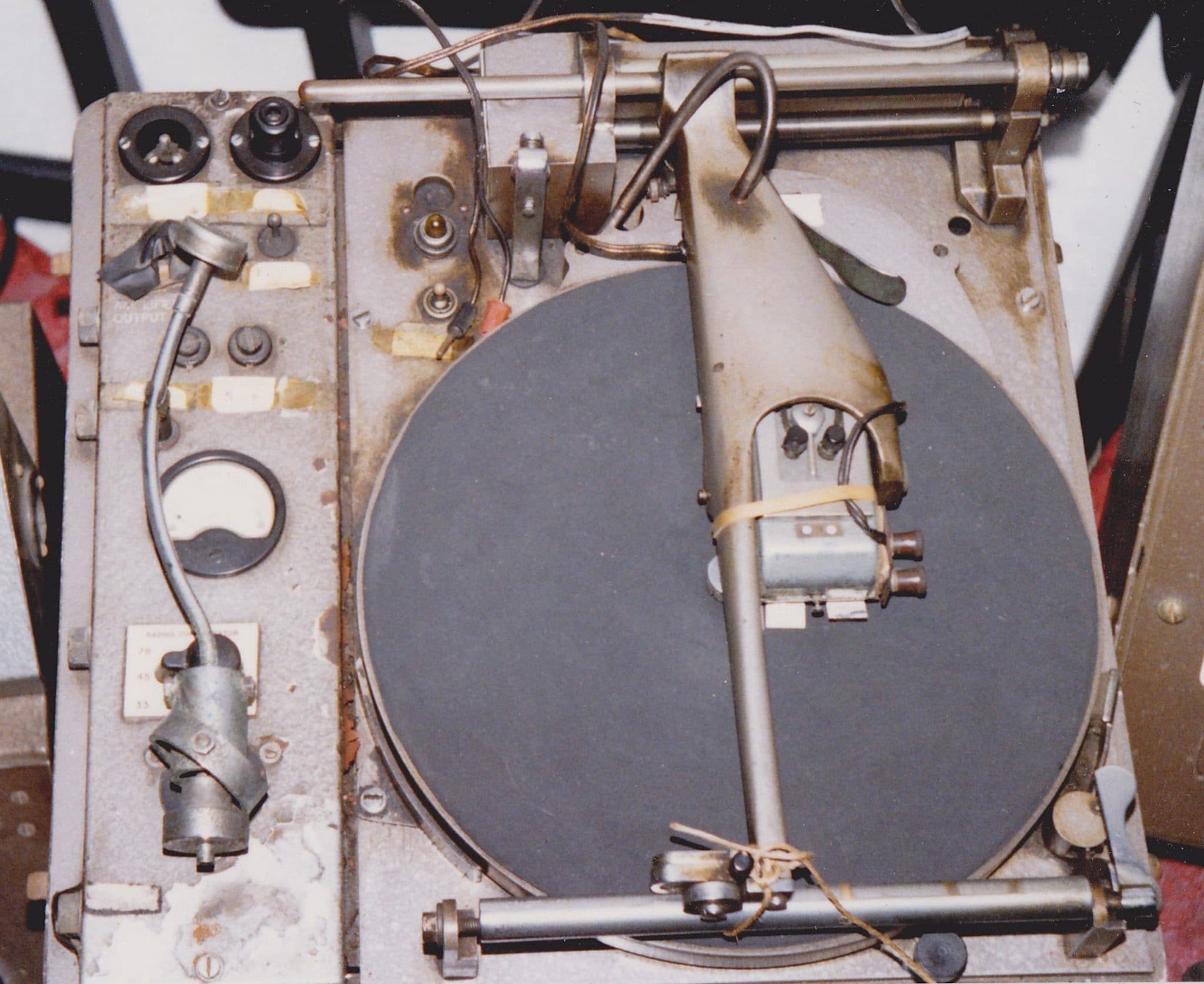 In 1963, he upgraded the tape deck to a three-headed ¼" Vortexian WVB reel-to-reel, "Joe Meek also had one of these," said Peter. "Percy also upgraded the reverb unit to a Grampian reverb unit." A Type 636 (as also used by Lee "Scratch" Perry, would you believe)."
THE FIRST TIME
A variety of artists were to record for the very first time in the presence of Percy Phillips, on Phillips' equipment. Here is a small selection from Percy's logbook, as detailed by Peter Phillips.
Billy Fury
"Who was Ron Wycherley at the time, came in with his acoustic guitar in 1958. I loved what he did with the recordings. It's got five songs on the acetate. He used that disc to get his contract with Larry Parnes. This is why Side A is so poor in quality because it was regularly used to promote Fury. They didn't listen to Side B."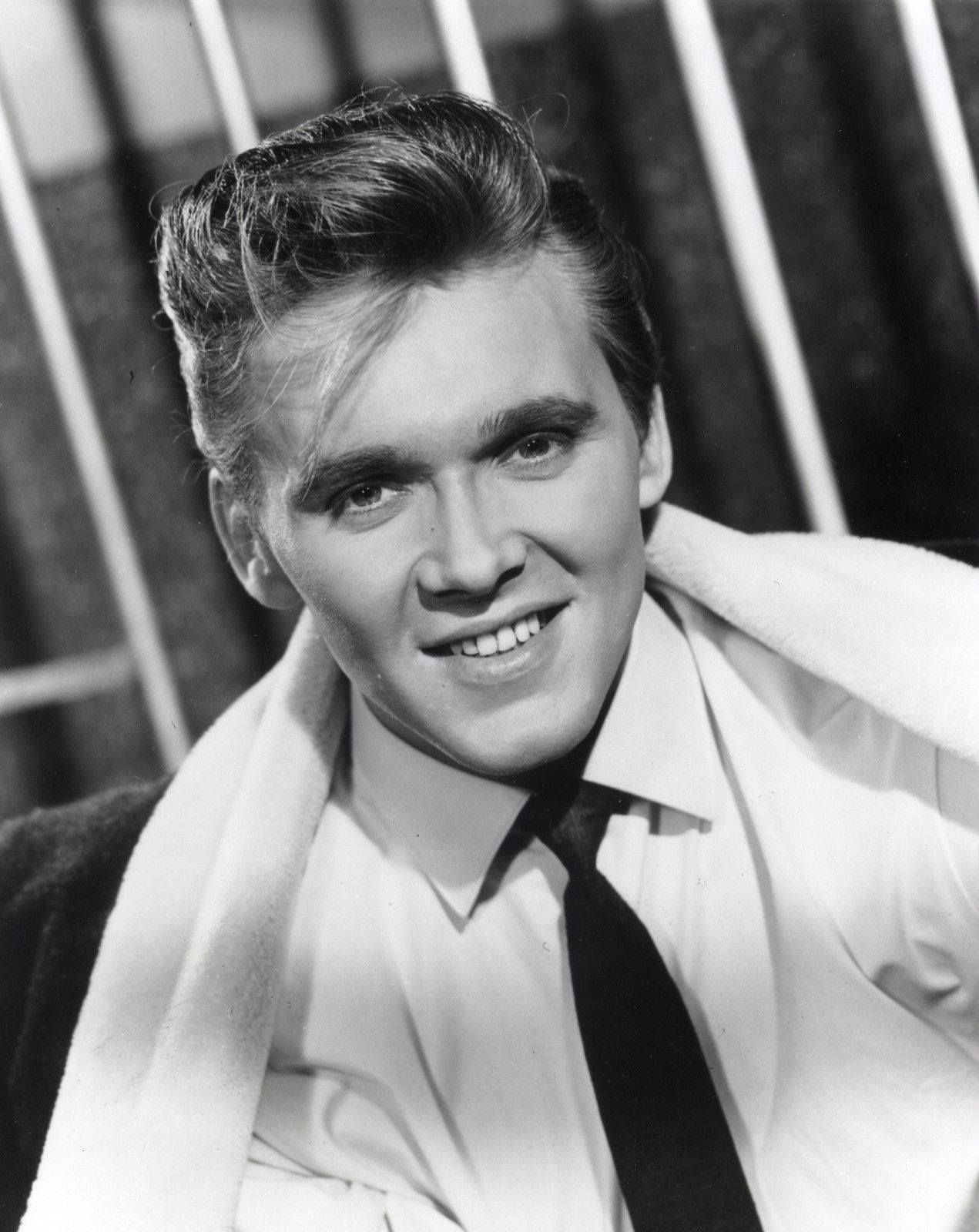 Johnny Guitar
"This disc was made in 1957, the first rock'n'roll record recorded by Percy, a cover of Little Richard's She's Got It. It lasts for one and a half minutes. He was with Paul Murphy on guitar. Johnny Guitar (actually Johnny Byrne) was a famous guitar played in Liverpool and was a member of Rory Storm & the Hurricanes, Ringo Starr's old band."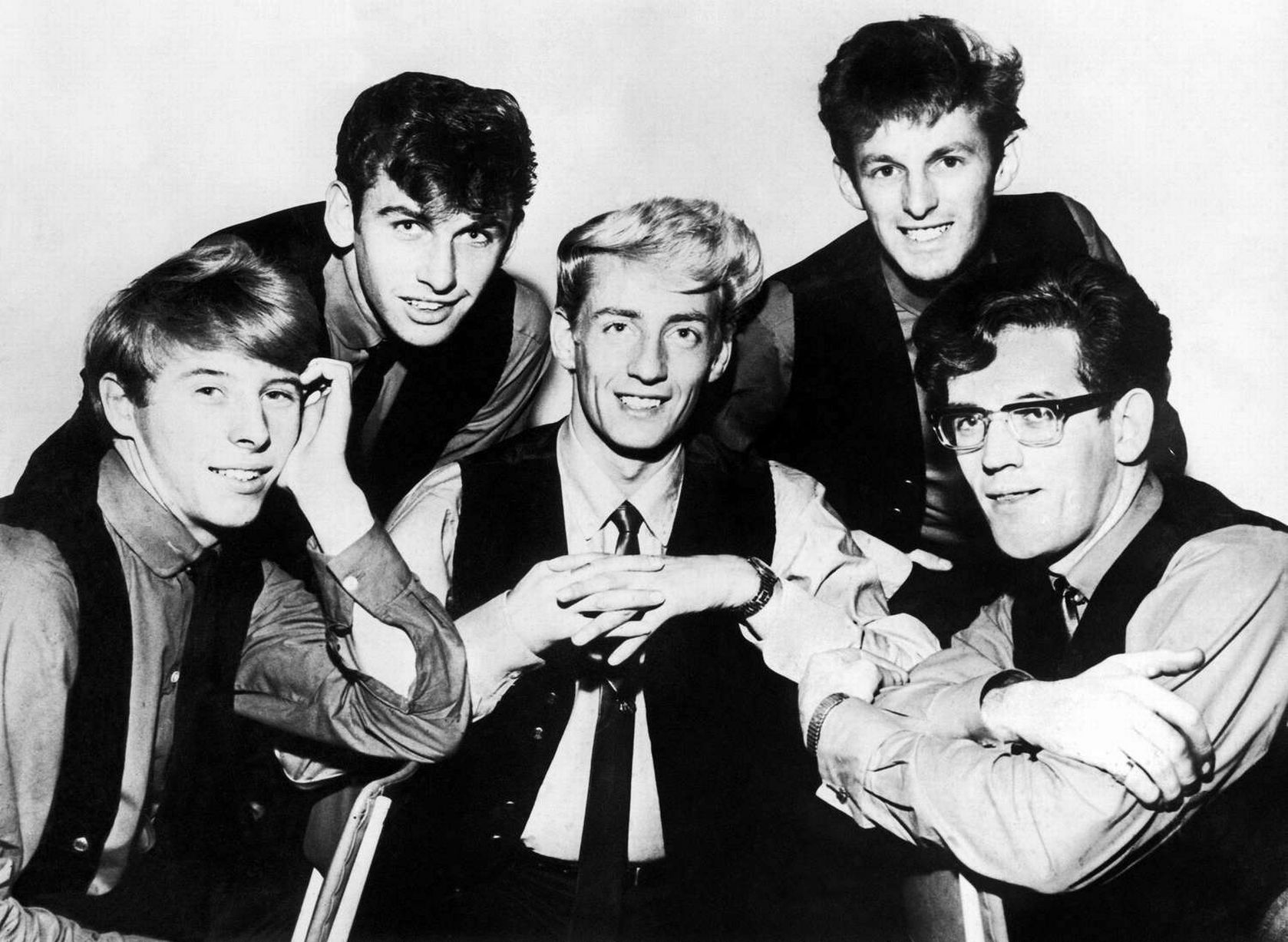 Ken Dodd
"He appeared in 1957. He sang and my grandma played the piano. In fact, she played the piano on a lot of the recordings. He recorded Tonight Beloved, which has never been heard before. Grandpa loved Ken's singing voice."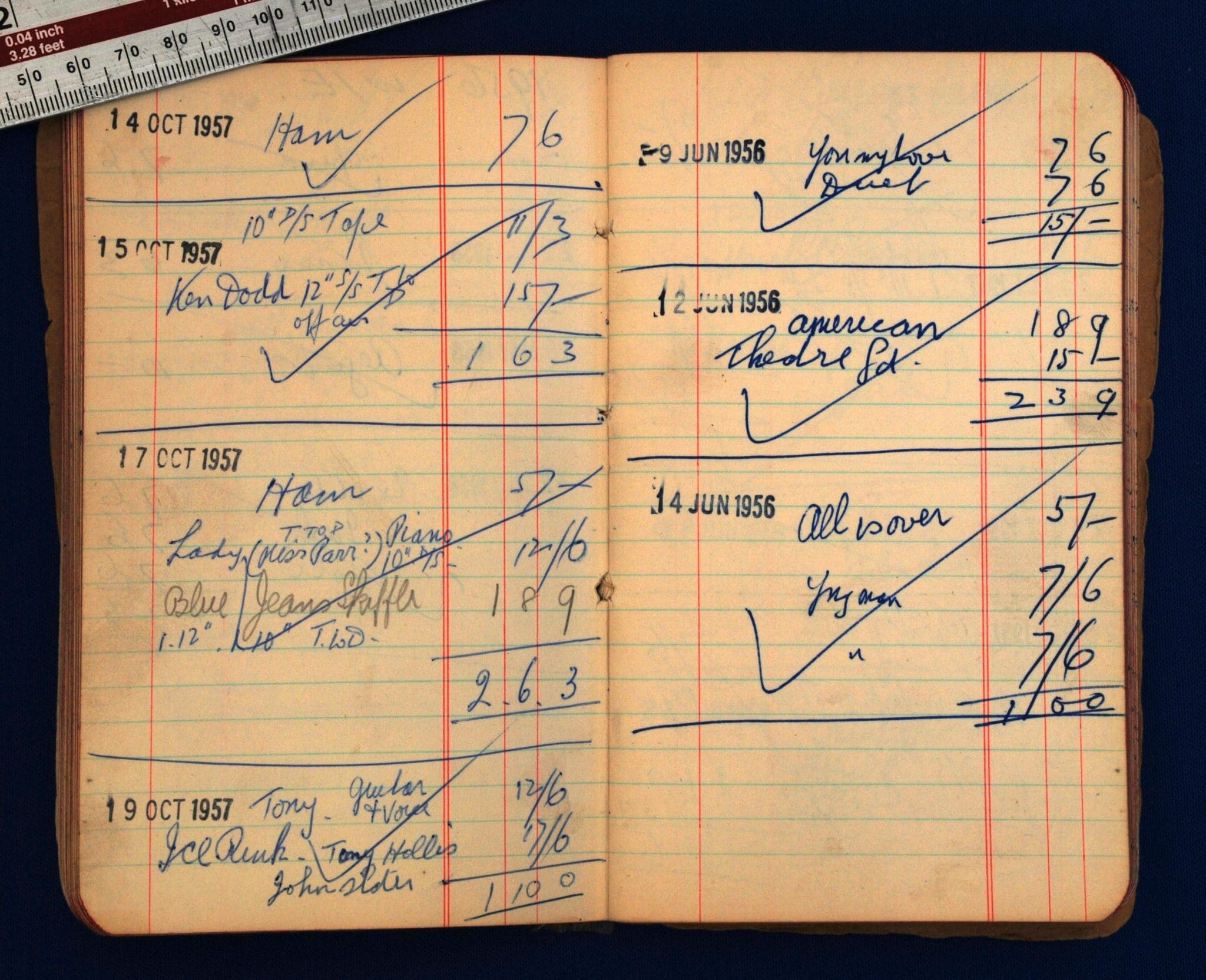 "In fact, Ken was a friend of my Dad's and Grandpa was a pal of Ken's Dad who ran the coal yard in Knotty Ash."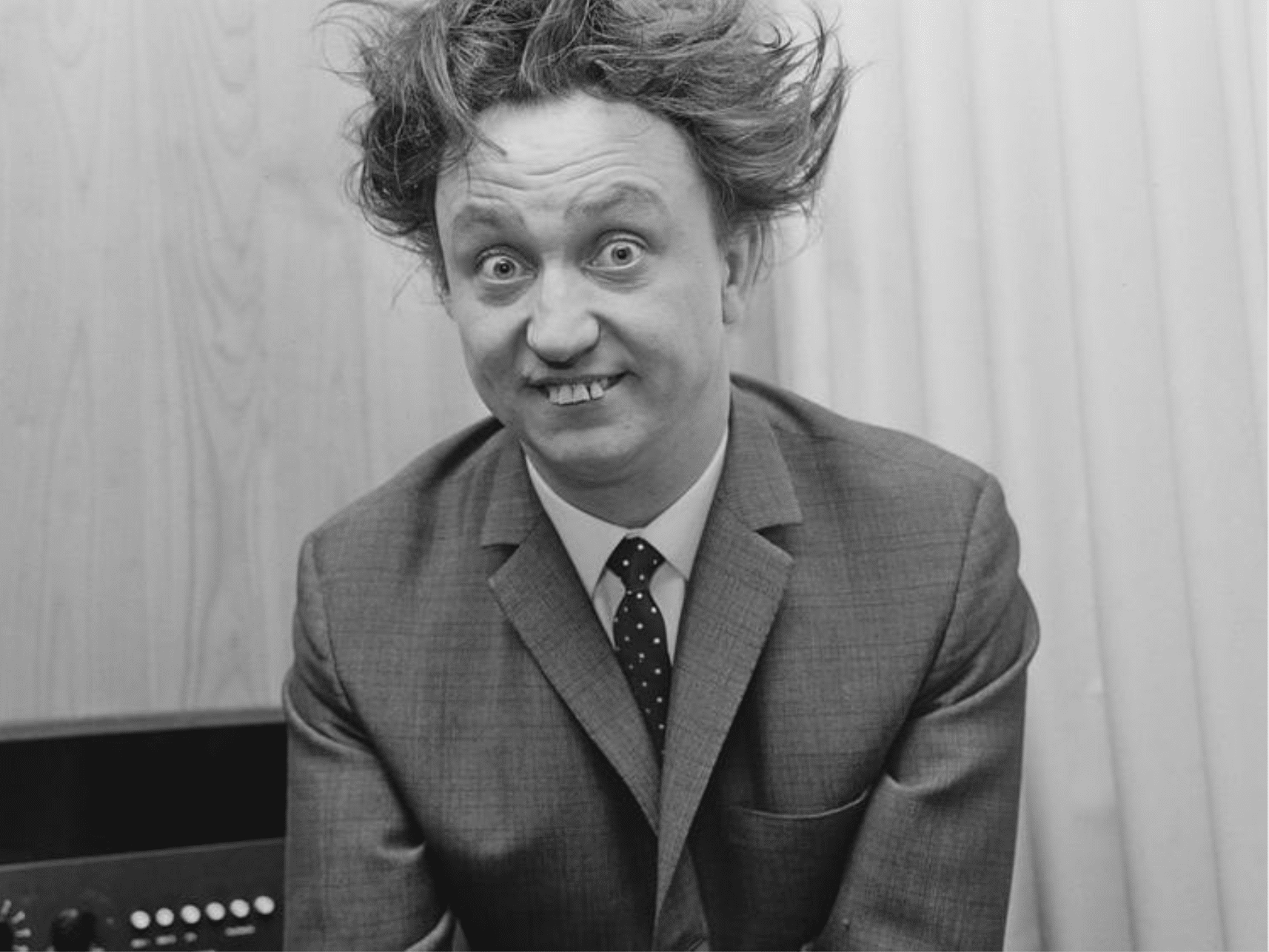 Everton Football Club
"The team had just won the league and I think the club answered a newspaper advertisement that Percy ran. The entire team appeared with a professional singer name John Dunbar and they recorded a pop song called E-V-E-R-T-O-N."
"This is the only disc in the collection that I have that was actually pressed, as opposed to an acetate."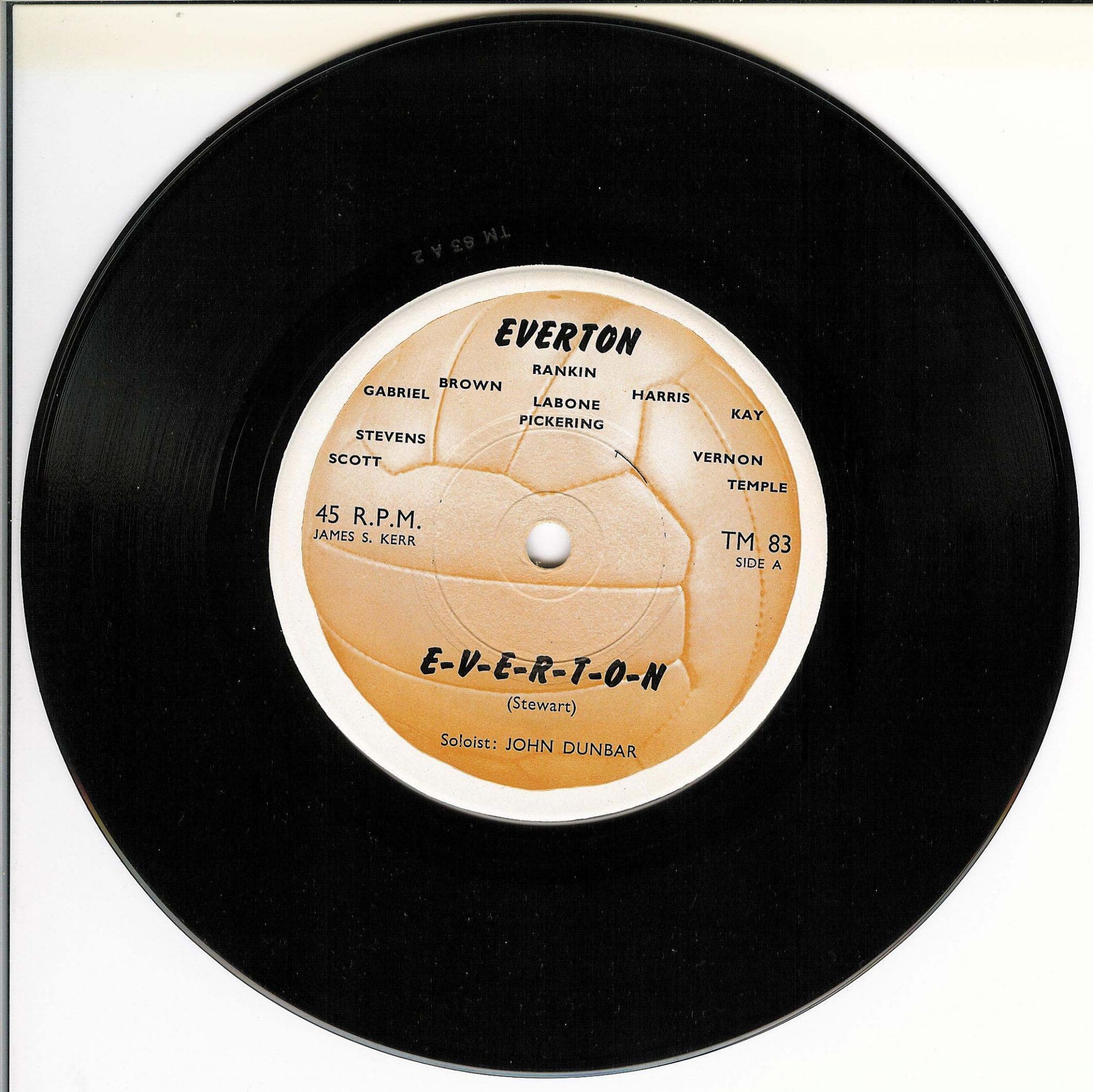 "They even made a special picture sleeve for it. The rear of the sleeve was signed by all of the players including the star of the time, Brian Labone."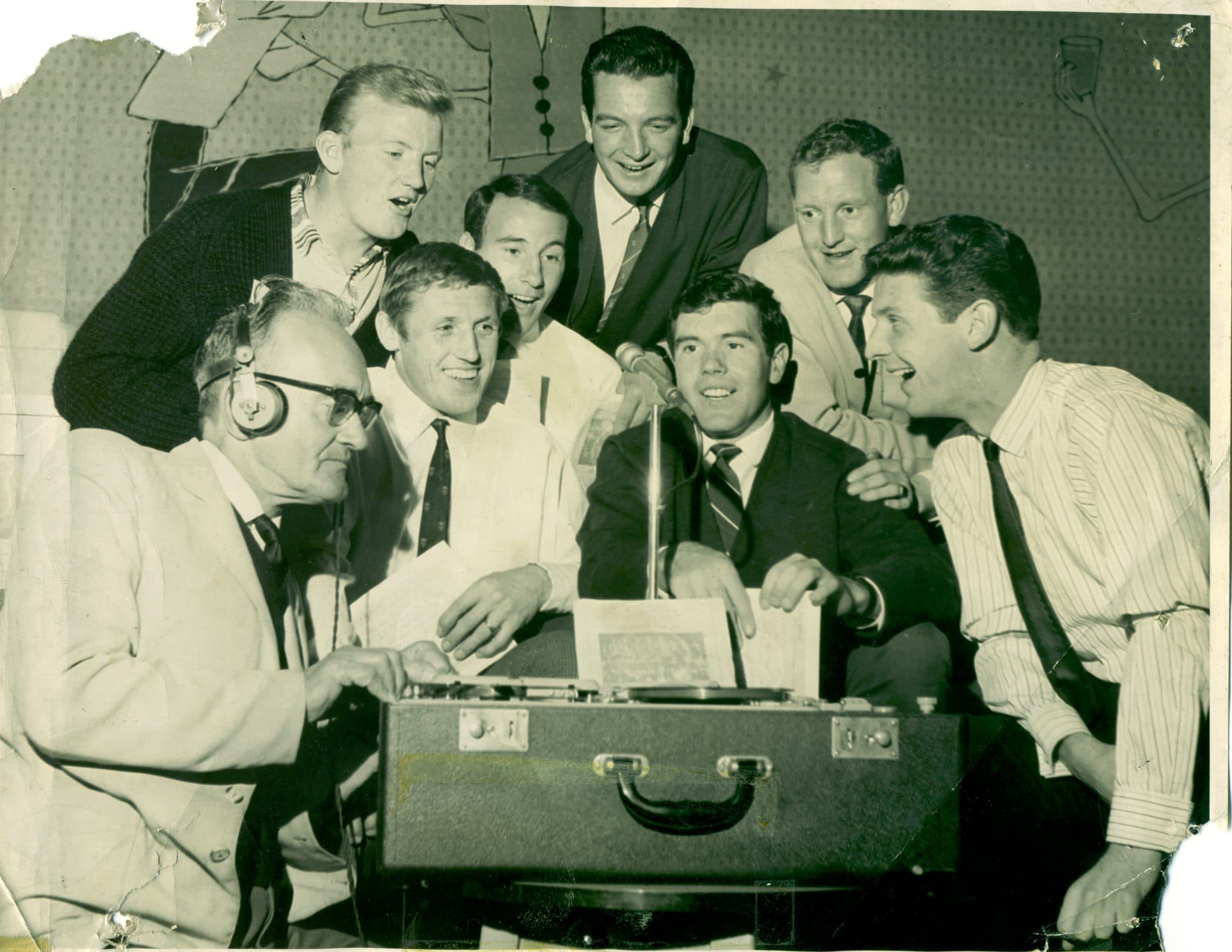 [You'll also find mention of Jimmy Hill but don't be fooled (I was initially, I have to say) it's not the TV presenter.]
"The club has no record of this disc being made so I am scheduled to meet with them about it," said Peter.
The Quarrymen
"John Lennon, Paul McCartney and George Harrison all stood in a circle around Percy's HMV ribbon mic, in the middle of the room on a stand, while Colin Hanton was next to the fireplace, sitting at his drum kit with John Lowe playing the piano, situated against the wall."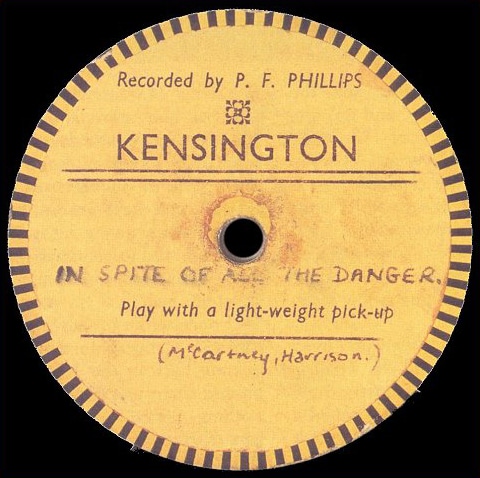 "Apparently The Quarrymen couldn't afford to record onto tape. You would normally pay 17 shillings and six pence to record to tape and then, if you were happy with the tape recording, that would be transferred onto disc while you were there."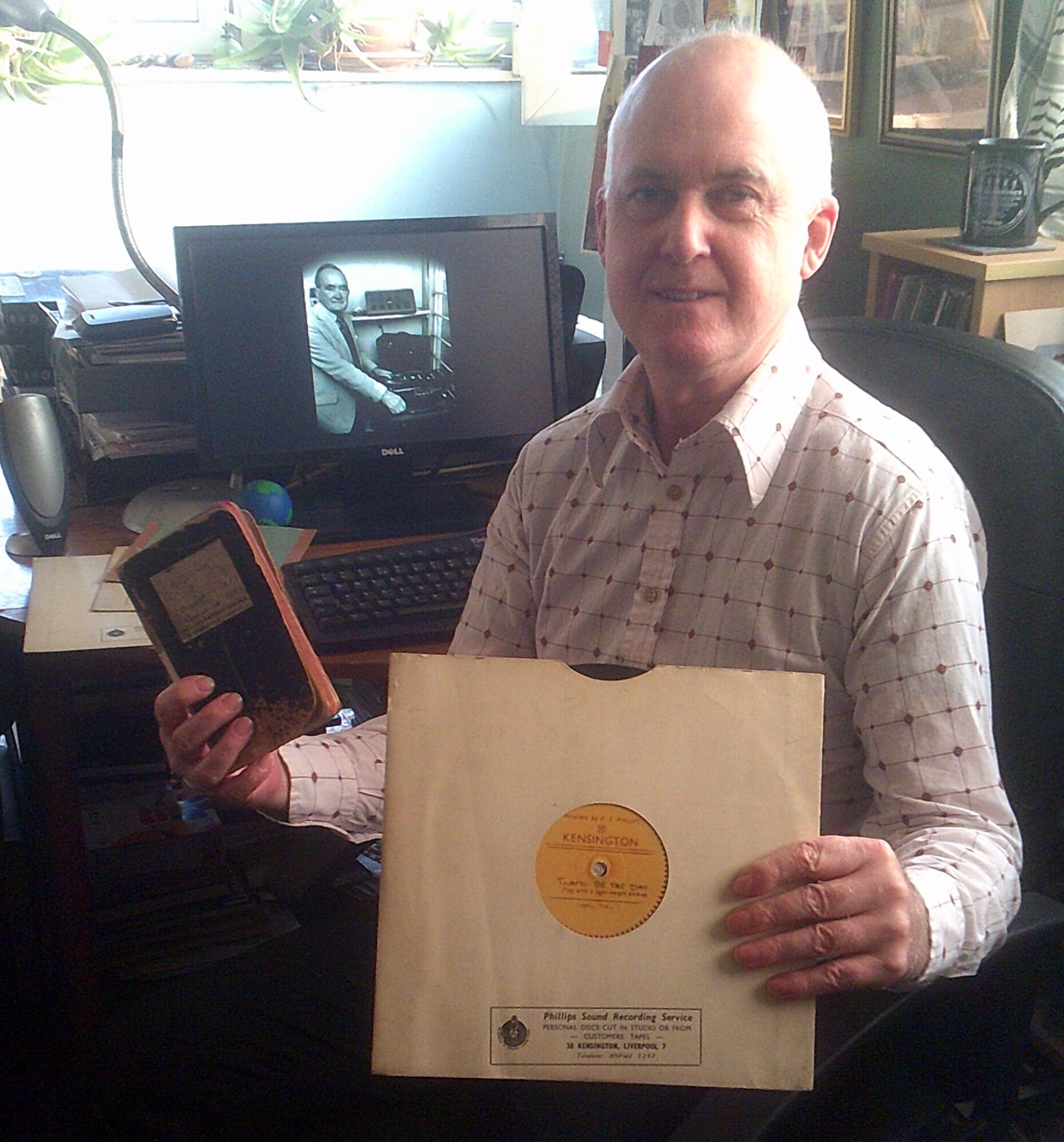 "The Quarrymen could only muster 11 shillings and three pence for a direct-to-disc recording. Grandpa would hold up his hand in readiness. Then, when the time was ready, he'd drop his hand, put the cutting head onto the disc and the band started playing."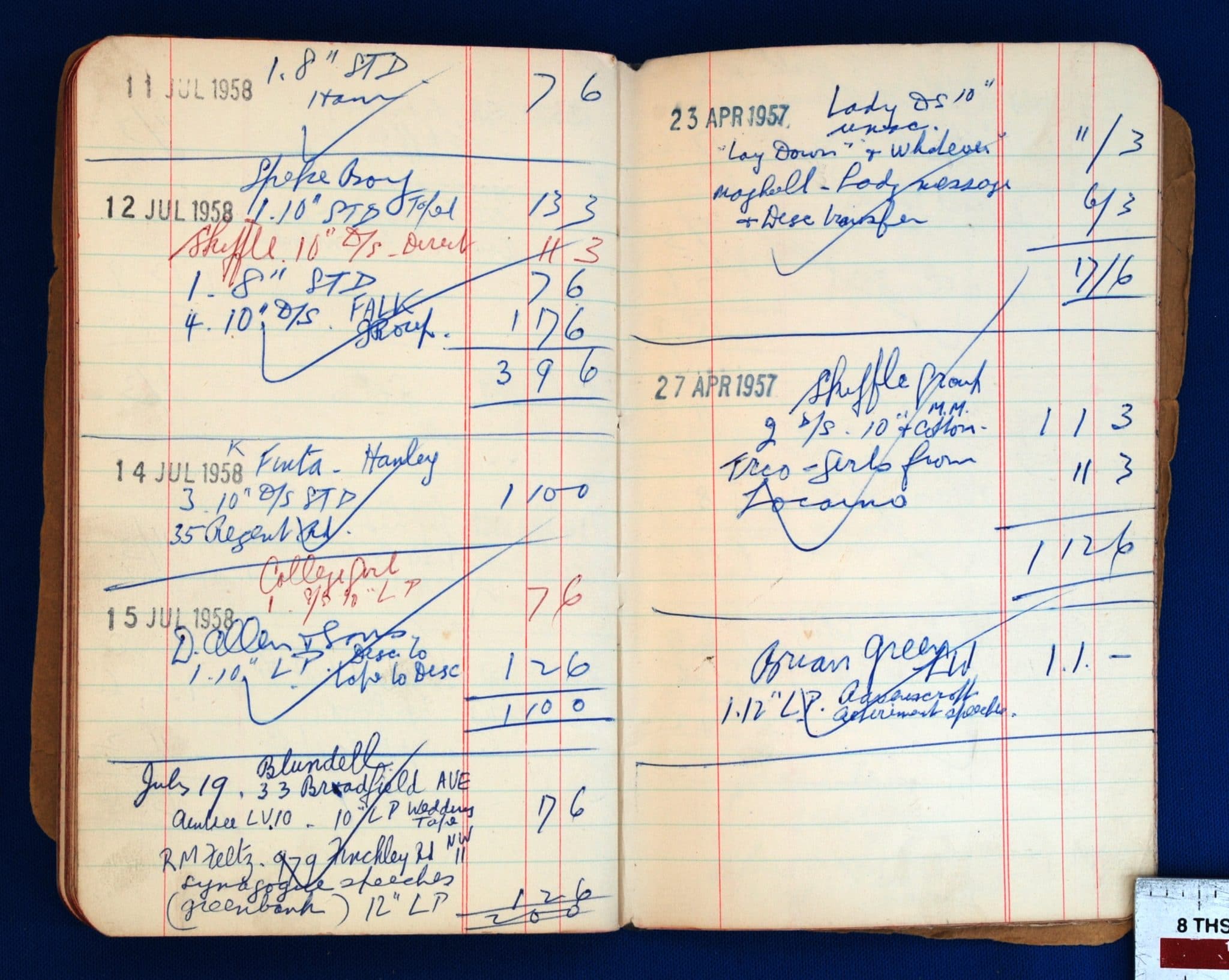 "The Quarrymen did that for both sides of the record. That'll Be The Day and In Spite of all the Danger where the two tracks. The latter song had never been played live. Paul McCartney had written it. On the disc, Percy has written McCartney/Harrison because George wrote the guitar solo.
Others
"From the early years – 1955-57 era, there's recording from the Rose Queen ceremony at the local church…"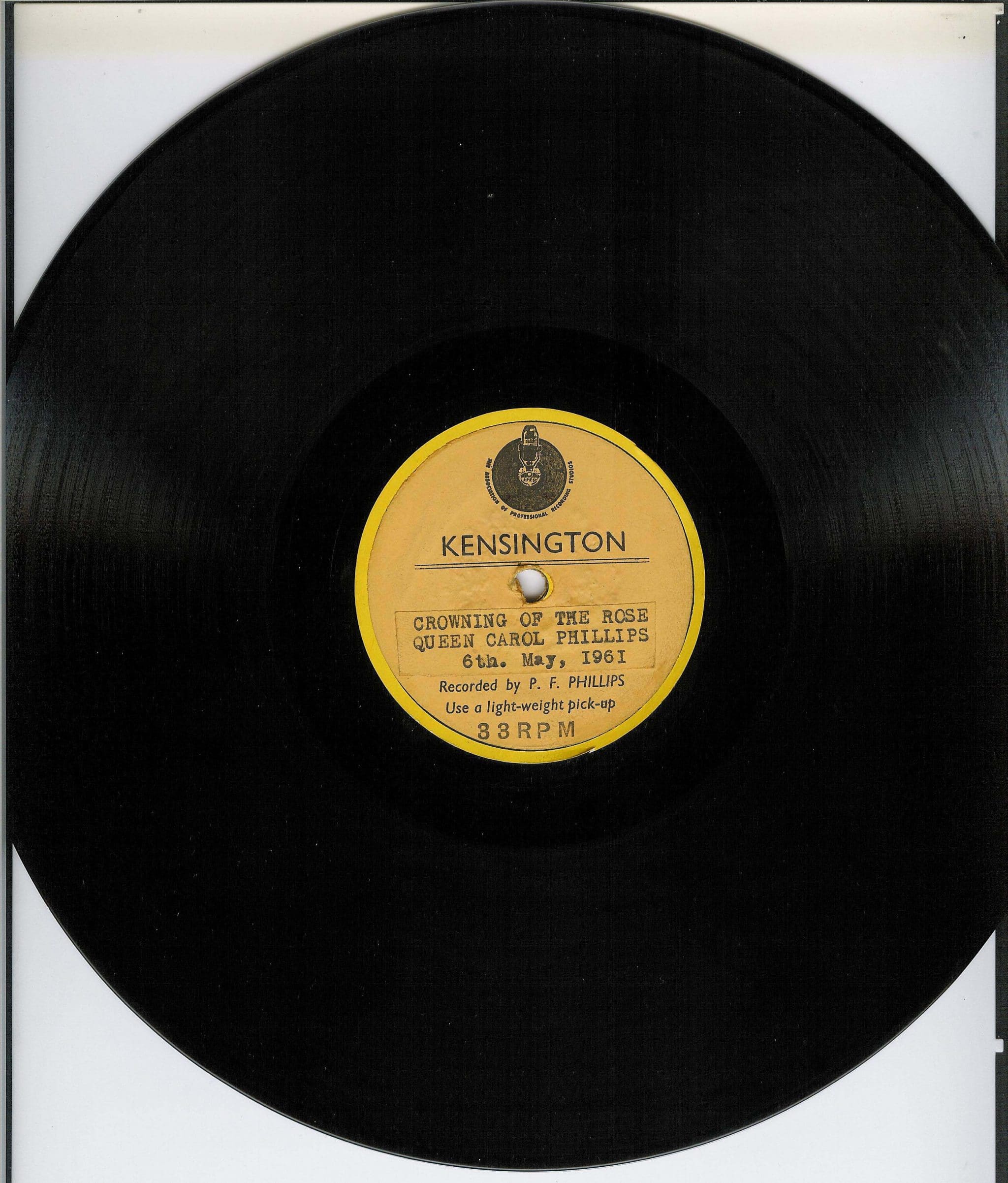 "…audio letters to people emigrating to Canada and the USA wishing them luck, family gatherings including a Christmas gathering of Percy's own family, there's recordings of Liverpool FC's Kop singing Beatles songs and You'll Never Walk Alone from 1962-3, a recording of the Liverpool team winning the FA Cup in 1965 against Leeds on a 10" disc featuring game highlights. Both of those discs were backed by the Liverpool Supporters Club."
ORIGINAL PLAQUE
Yes, there will be a new plaque unveiled but there is an original plaque in evidence. The original plaque was unveiled in 2005 and, since then, it hasn't been cleaned. There may be a reason or two for that, "When that plaque was unveiled, there's a couple of mistakes that were not noticed at the time," said Peter, "Firstly, the date that The Quarrymen visited the studio. The plaque is there to commemorate the fact that The Quarrymen made their first record there. The plaque has 14 July 1958 when it was, in fact, the 12 July. Another mistake is the picture of band member, Colin Hanton because the plaque provides five images, showing the band's faces: John, Paul, George, Colin Hanton (drummer) and John Lowe (piano)." 
The chap who designed the plaque – a company in Liverpool that shall remain nameless for obvious reasons – found an image online of someone called Colin Hanton, the wrong Colin Hanton. The Colin Hanton found online sported a modern image of a guy with a Beatles haircut. It's not The Quarrymen's Colin Hanton. Just some model, dressed in a Beatle wig.
The new plaque has been commissioned, "…by Alf Menzies at the Northern Design Unit in Liverpool. That will be manufactured shortly and we'll be launching that at our launch event at the Adelphi Hotel in the centre of Liverpool on 26 August 2018," said Peter.
DISPOSING OF HISTORY
If you're a Beatles' fan, you might remember that, in the late 80s, The Beatles' histories never mentioned Percy Phillips and his role in the early days of the band or The Quarrymen which was why, "I turned to Sotheby's in 1990 to both sell Percy's equipment but also provide a measure of publicity and reintroduce the Percy Phillips name into The Beatles timeline," said Peter. "I wanted to establish that Percy Phillips was the first man to record The Beatles. I also travelled to the USA and elsewhere to gauge a value of the equipment from private collectors."
While Peter was in Manhattan, he met Paul McCartney who was touring at the time, discussing the potential equipment sale but McCartney showed little interest.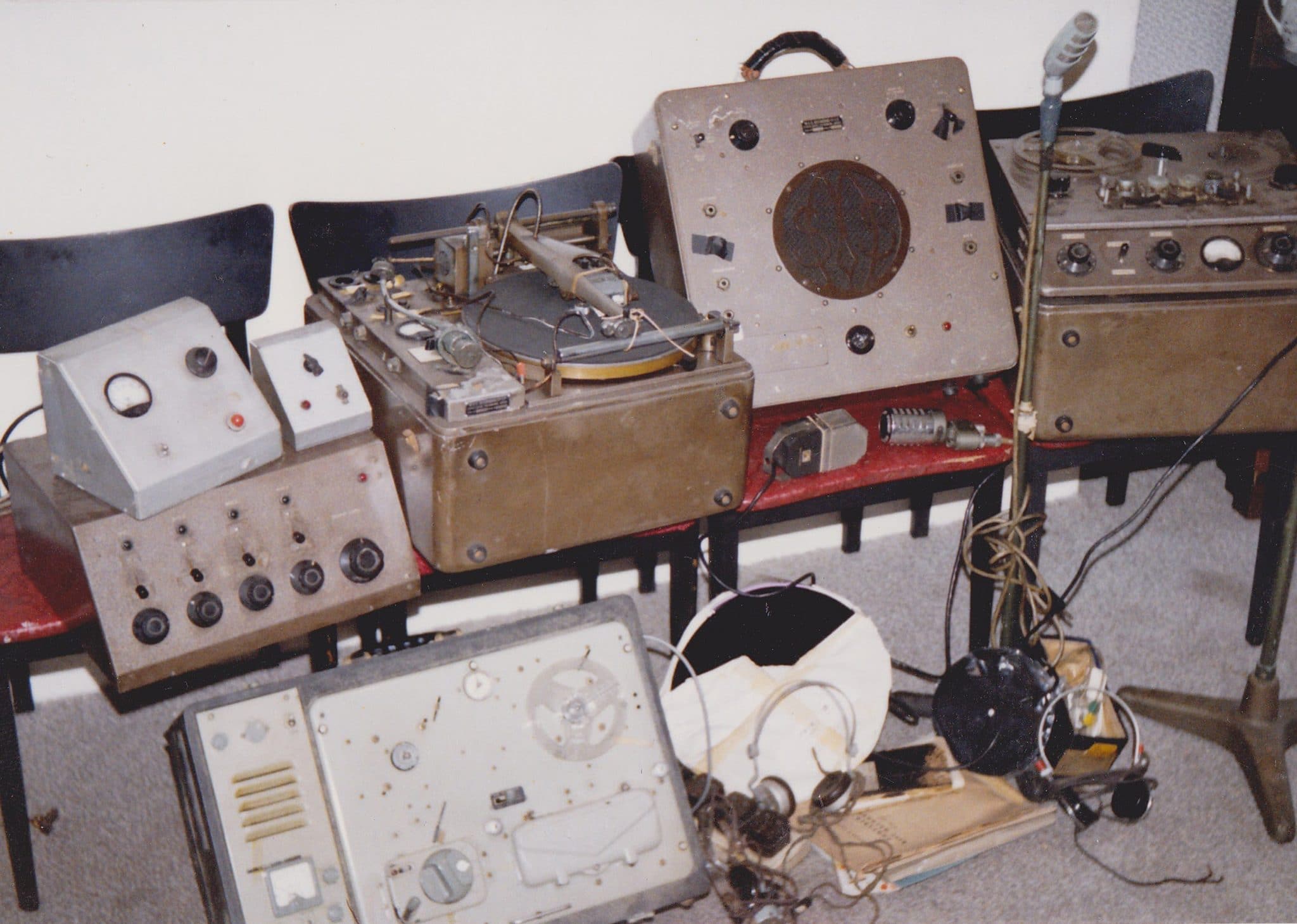 Eventually, the equipment ended up in Japan, "I only recently discovered the name of the gentleman who we sold it to," said Peter. "A chap named Tetsuo Hamada, the President of the Japanese Beatles Fan Club and Yoko Ono's manager, which we never knew at the time. I rediscovered these details only six weeks ago when I was doing some research. I wrote him a letter. My brother lives in Japan so he translated and passed it on. Just four weeks ago, I received an email from his son, Tetsuro Hamada. He's taken over his father's affairs. He still has the equipment. Mr Hamada is coming over to see us at the August launch. He's also bringing a couple of microphones with him."
MACCA REMEMBERS
Speaking of Paul McCartney, "In the early 90s, I was at LWT studios, doing a session on the South Bank there. I think it's the London Studios now. While I was there I saw Paul McCartney, in the Green Room above the studio. He was there promoting his Liverpool Oratorio LP. I introduced myself. I said, 'Do you remember Percy Phillips?' He looked puzzled for a moment and then shouted out, 'Oh, Grandpa!' I said, 'Is that what you used to call him?' He said, 'Yea, we used to all him Grandpa.' Of course, when they went into the studio in 1958, Grandpa was 63 years old and they were 15, 16 or 17 at that time. Which is why, ever since, Paul McCartney calls me Grandpa's Lad. We had a long conversation. In 1991, he told me that him and Ringo and George and Neil Aspinall were in the process of creating the Anthology project. That's why, in the liner notes to the project, Percy Phillips is mentioned within. Its also why the two records appeared in the Anthology. Since then, there has been an increased interest in the studio and grandpa."
ACTORS UPSTAIRS
While Percy recorded musical artists downstairs, "…my Grandma would let out rooms above which were of particular attraction to actors from Liverpool and those visiting the city. Especially those appearing at the city centre's Playhouse Theatre. The playwright, Willy Russell made a recording there, he was a bit of a country singer at the time. I know Willy and he told me about it but he's never played it to me and he won't let us have it!"
Another actor, Terence Knapp, stayed for a while. Some may remember him for his appearances in there popular TV shows Hawaii Five-0 and Ironside. John Thaw also used to stay there as well as Richard Briers.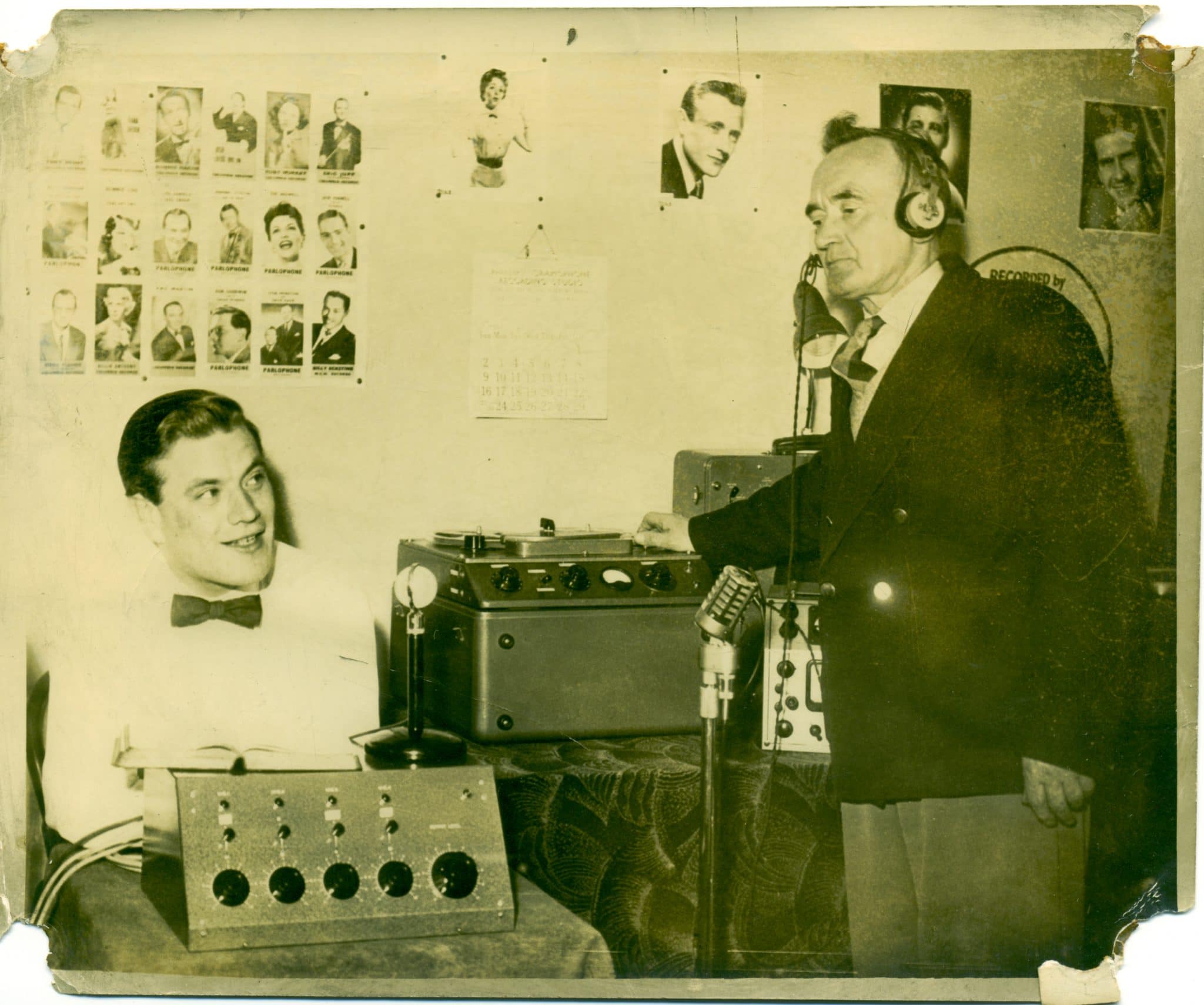 "This is how Brian Epstein arrived. Epstein loved the theatre and he'd spend many an evening at the Playhouse in the mid- to late-50s. Epstein would then come back to the house and would party there with the resident actors. Often Brian Epstein would sit in the front part of the house where the record shop was and sit there chatting with Percy, reading the Merseybeat paper. He actually did appear in the shop one day and said,'"I've signed up this new group, they're called The Beatles, they're on the radio tonight. Can you record it, then cut it onto a disc for me to listen to?' This became a habit. Every time The Beatles were on the radio, a disc was made for Brian Epstein. We have one of them in the archive, when the Beatles appeared on the BBC's Saturday Club in 1963. For some reason, Brian never collected the disc or Grandpa made a copy. The disc features the song, Keep Your Hands of My Baby, the only known recording of that song by the group. Also included were the songs, Some Other Guy and Beautiful Dreamer.
RETIREMENT
As the label progressed through the 60s, the Kensington label's music never moved into the psychedelic era, "…more brown and beige than psychedelic," said Peter. Country music became more prevalent along with folk songs from local artists including Steve Stewart. One of the last discs Percy cut was a cover version of Simon & Garfunkel's 'Cecilia'.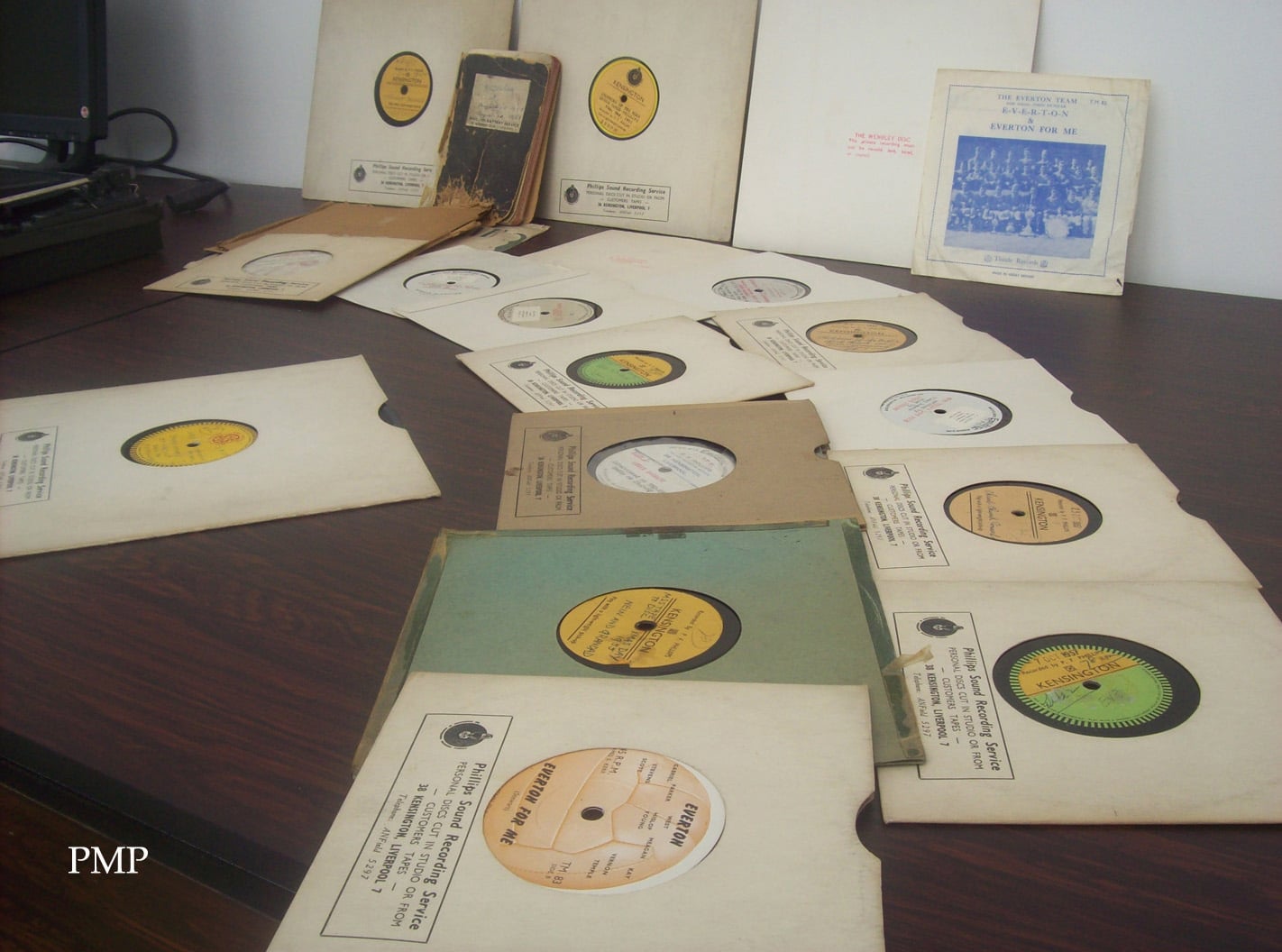 Percy closed his studio in 1969 but the record shop lasted until 1974. He retired then. Percy lived a quiet retirement, although he was troubled by the effects of being gassed in WWI, which damaged his lungs. He died at the age of 88, in 1984. His wife died at 97, in 2007, "When we sold Percy's equipment, she received the cash so her final years were rather more comfortable," said Peter.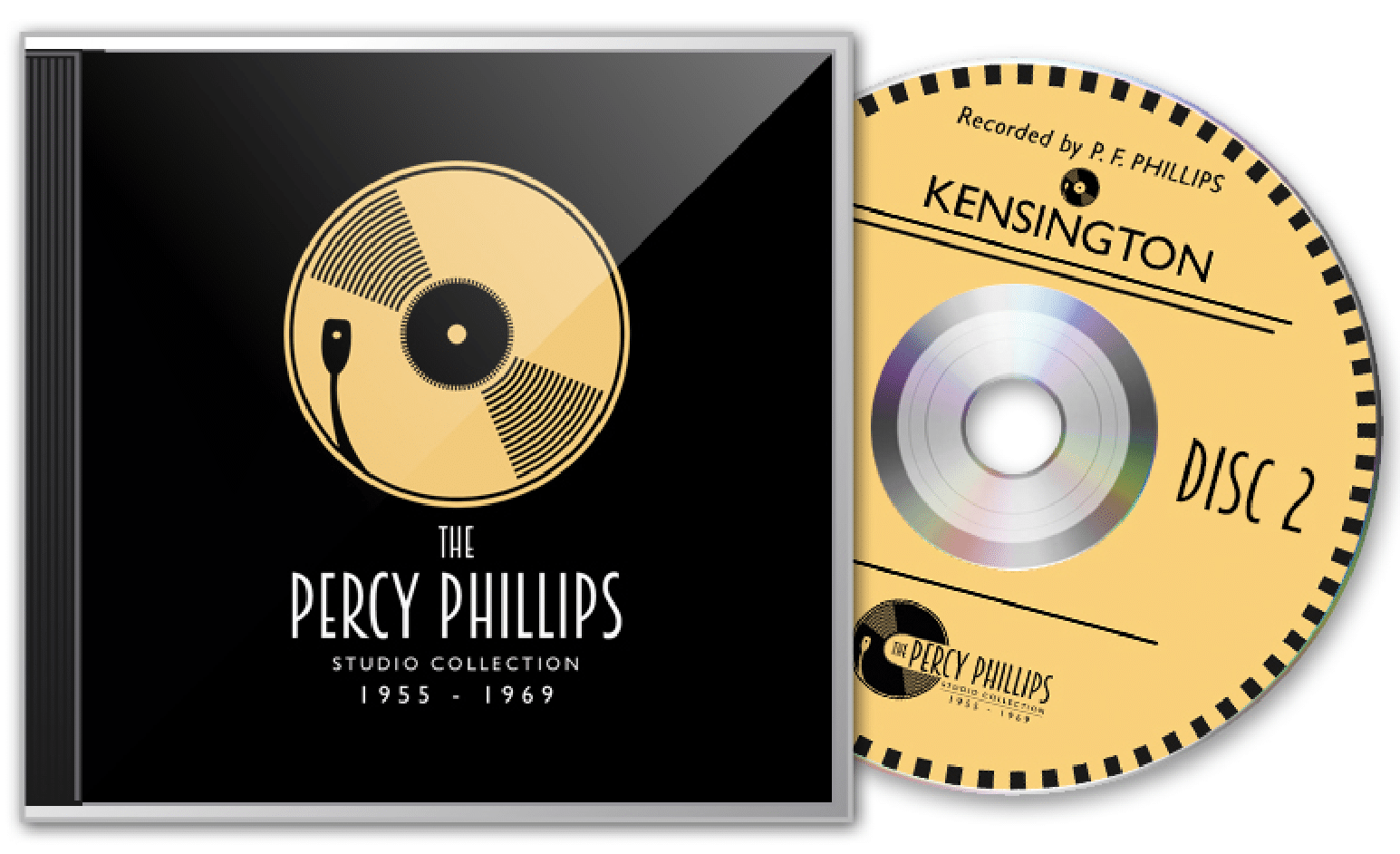 Percy Phillips never received due recognition for his achievements during his lifetime which is why Peter Phillips has created a new plaque to commemorate Percy…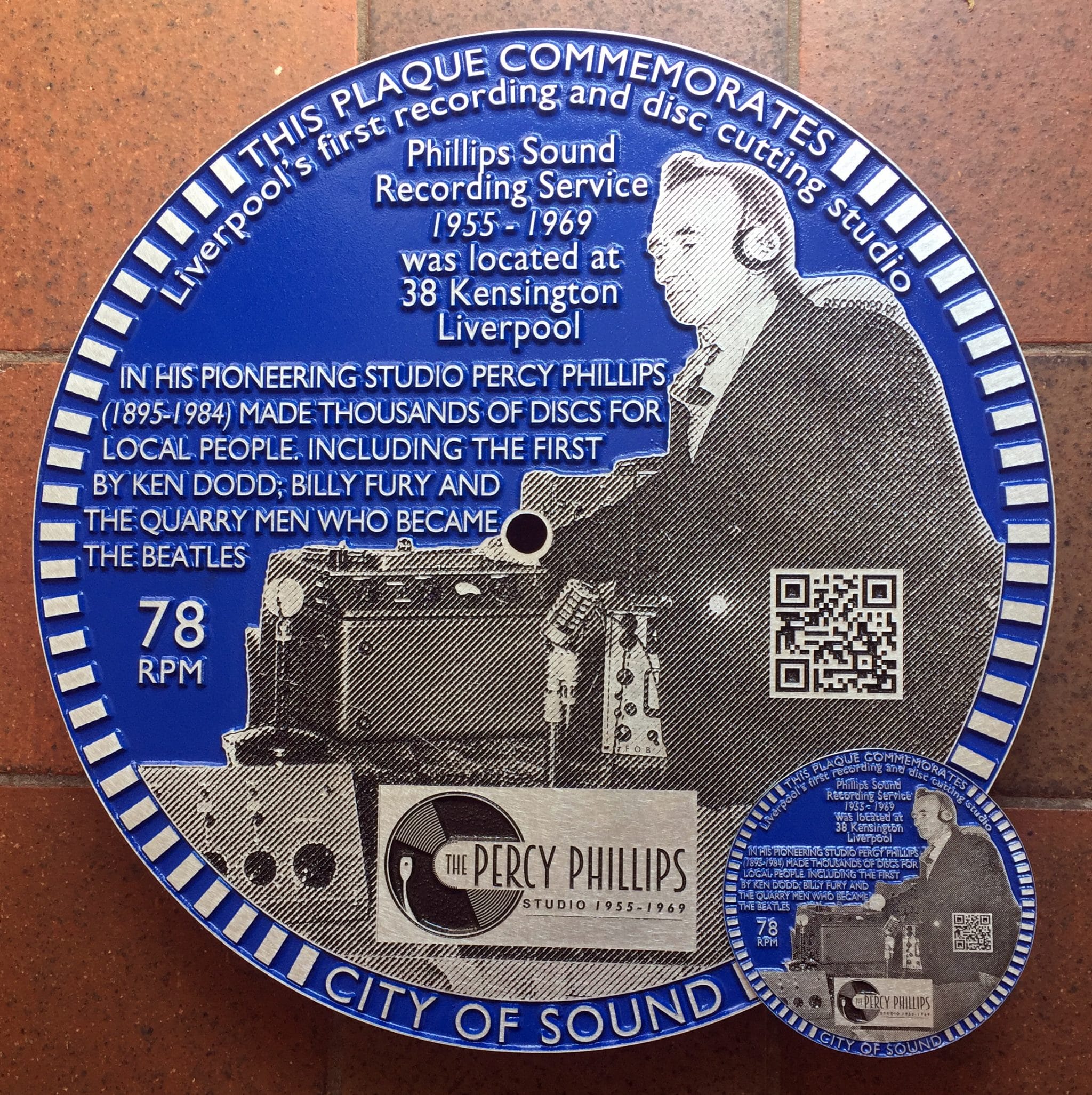 …and, "We've created two double CD packs, four CDs in total and one double vinyl package, produced as a 10" special edition, limited and numbered to 500 copies, via Speakeasy Recordings, entitled 'The Percy Phillips Studio Collection', spanning 1955-1969 and sourced from the acetate collection."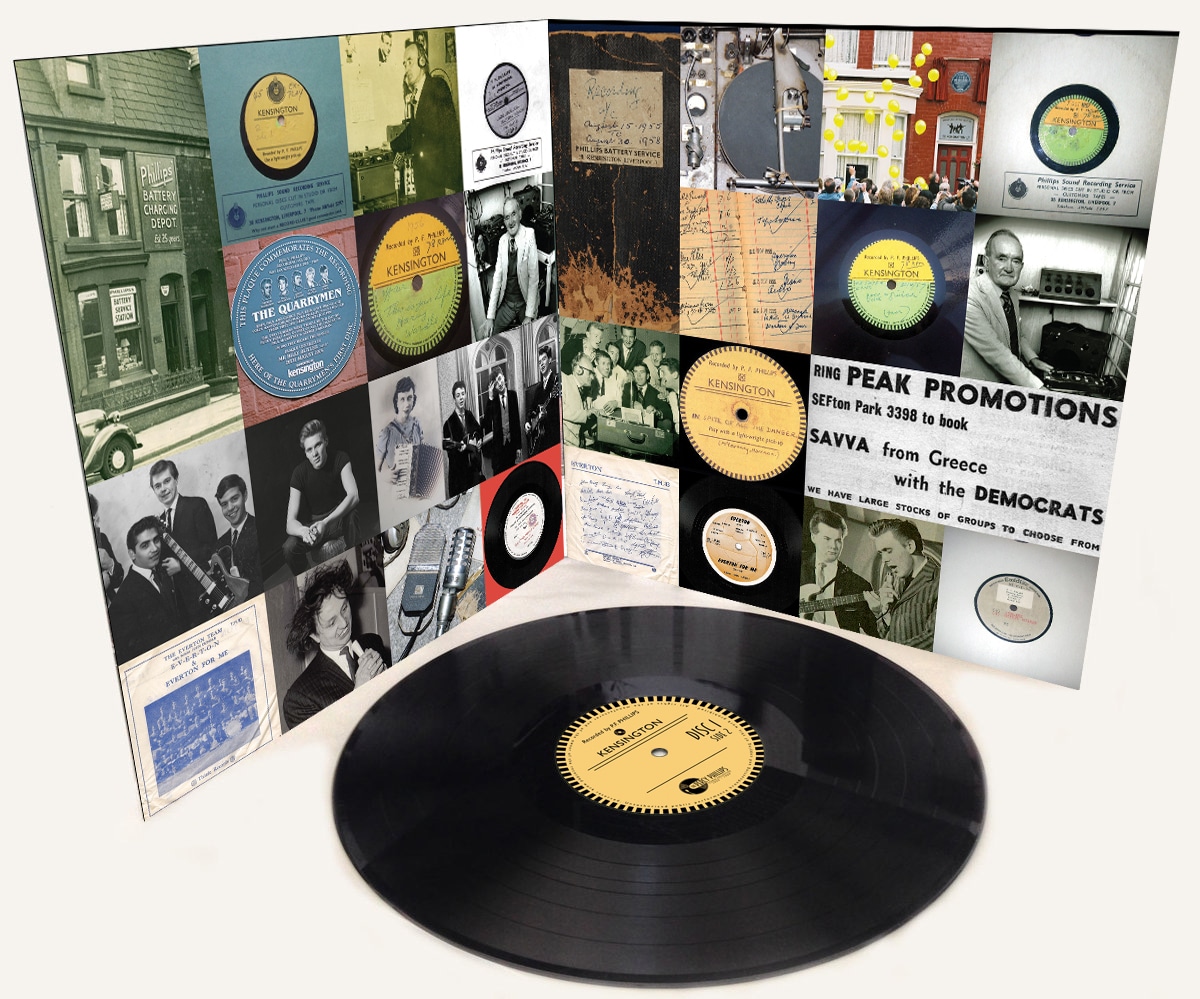 "It will be launched at this year's Beatles Convention, within the Adelphi Hotel, in Liverpool on 26 August 2018 which will also feature an extensive Percy Phillips exhibition while the new plaque will be unveiled at the launch event by Julia Baird (John Lennon's sister) and Carol Higgins (Percy Phillips' daughter) at around 11:15 on Sunday morning. We will also be pressing a special gold version of the first Ken Dodd recording, recorded by Percy Phillips. That single disc will then be presented to Ken's wife, Lady Anne Dodd, around mid-day."
CONTACT
Peter Phillips is co-founder of Shamha Vibration CIC, providing African drumming workshops and cultural events for local communities in South London: www.shamhavibration.org  
Also look out for:
Don't forget to check out my new Facebook Group, The Audiophile Man: Hi-Fi & Music here: www.facebook.com/groups/theaudiophileman for exclusive postings, exclusive editorial and more!]