The Article
Panera's Complete Studio Albums 1990-2000
22nd April 2016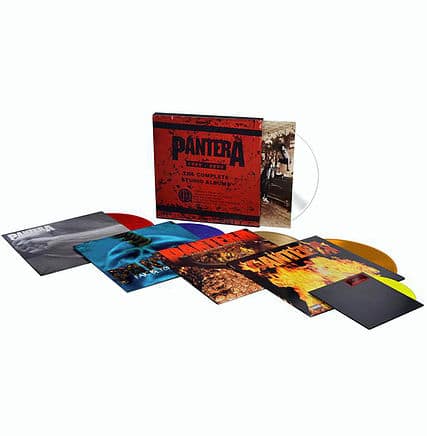 To celebrate Pantera's raucous legacy, Rhino is releasing this new box set, including of Cowboys From Hell (1990, white vinyl), Vulgar Display Of Power (1992, red vinyl), Far Beyond Driven (1994, blue vinyl), The Great Southern Trendkill (1996, gold vinyl), and Reinventing The Steel (2000, white).
As a bonus, the box set also includes a 7″ single including the trakcs: Piss & Avoid the Light.
Out on 18 December 2015. Price is £65.