The Article
Mu-So 2: the 2nd Generation From Naim
27th September 2019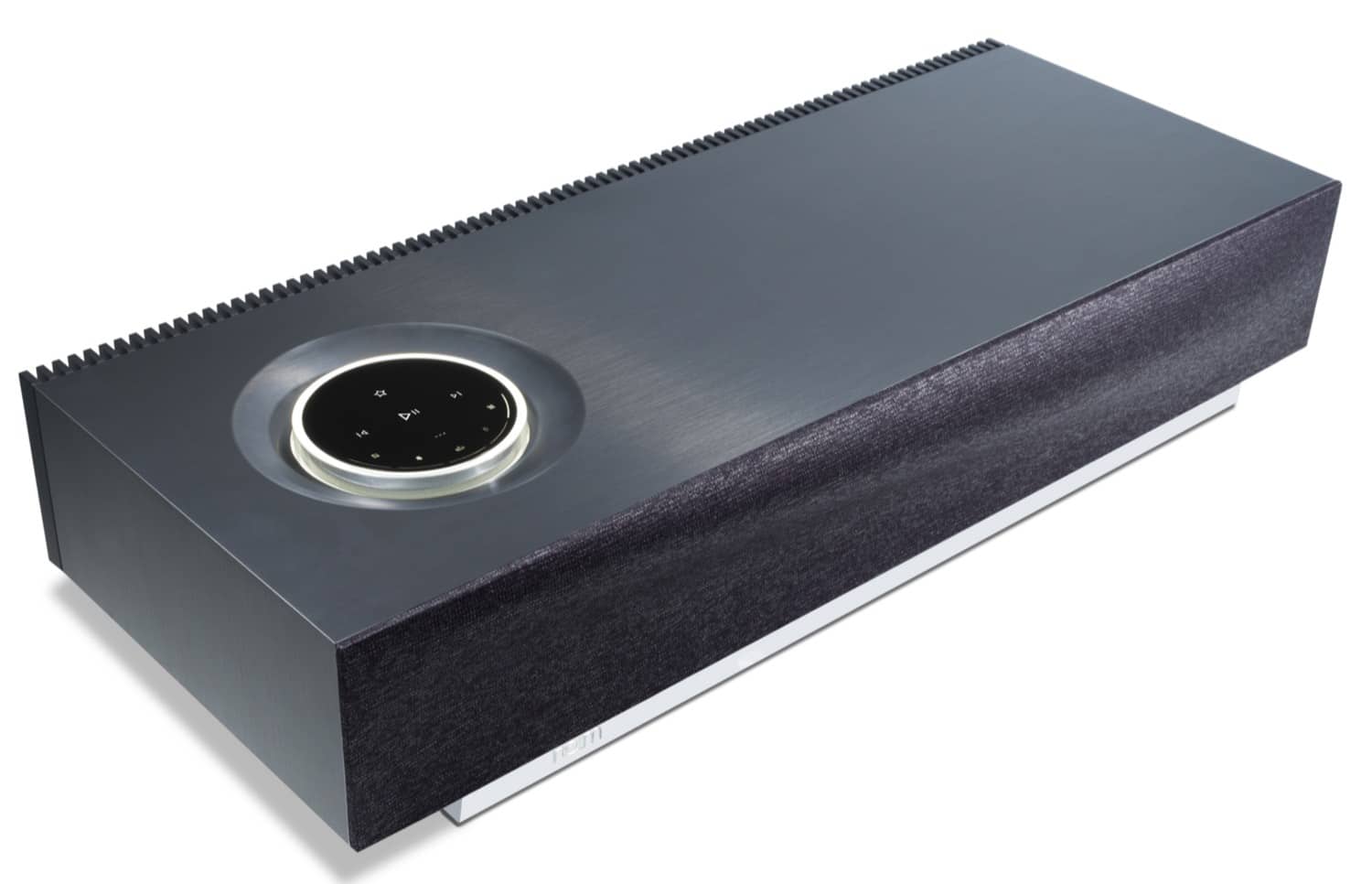 The Naim Mu-so 2 is an all-in-one network player with a lifestyle bent, Paul Rigby reviews
The world and his mother has reviewed this network player but I wanted to grab one because I have a few questions that I still wanted to address. And I don't feel that answers have been forthcoming elsewhere, thus far. At least not to my satisfaction. 
Before we get to those questions, what is a Mu-so 2nd Generation? (I'm going to call it a Mu-so 2 for brevity's sake.)
It's a one-box, network player, basically. Naim has stuffed an amplifier and speakers into a chassis and connected that lot to a batch of digital sockets plus Wi-Fi (i.e. 2.4GHz and 5Ghz) and Bluetooth (but no apt-X). 
There's six speaker drivers: two bass, two mids and two treble units, all pointing forwards and all sitting behind a grill (available in olive, terracotta and peacock colours). The grill, attached via those old-fashioned speaker grill plastic prongs, can be removed. I'll be testing the sound quality with that grill on and off, incidentally. Apparently Focal were involved in the development of the speaker drivers. 



Spanning 122 x 628 x 264mm and weighing 11.2kg, the aluminium chassis is apparently 13% larger than the first generation box which, says the company, produces more bass. Apparently there's some extra internal strengthening too.
The unit sits on a plate of perspex which, if you look at it…just right…gives the impression of the Mu-so floating in air.
Inside is a Class D amplifier pushing out 6 x 75W. A DSP controls the lot. Naim sees this bit as the most important part of the entire product. The company proclaims that it provides, "…2000 MIPS (Million Instructions Per Second) compared to the original Mu-so's single-core, 150MIPS DSP." The company talks about the DSP like a proud father talks about his young child.
Naim has placed a curb on all of this, though, in the form of a limiter. So don't come over all Black Sabbath on the Mu-so 2, because it won't have it. If you push this baby too far in terms of volume, a limiter will put the brakes on to, says the company, "…retain the music's clarity and increase long term reliability."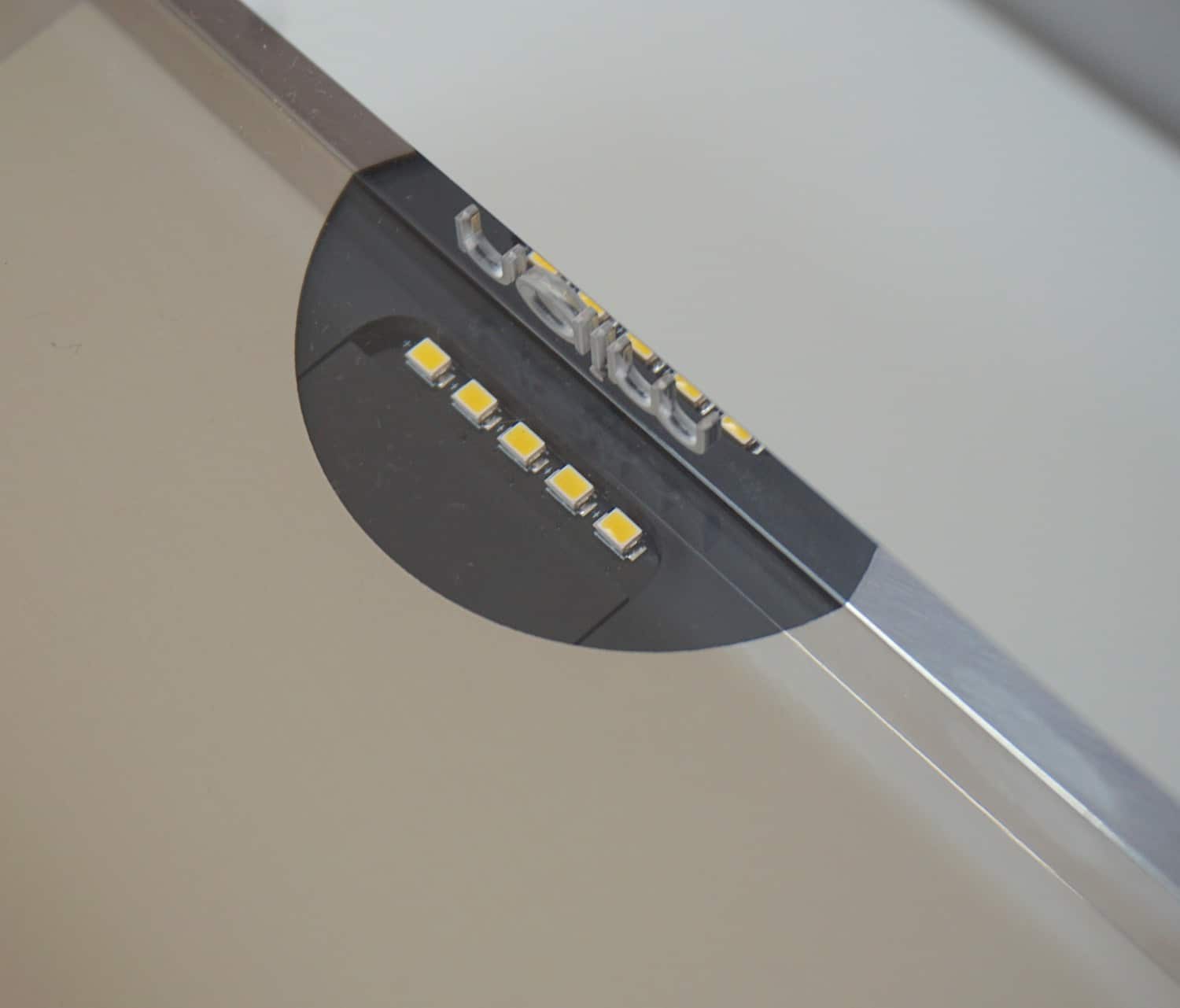 I did bridle a bit at this, I have to say. Frankly, if I want to blow up my Mu-so 2 because of excess Napalm Death then surely that's my business and not Nanny Naim's isn't it? 
Supporting up to 32bit/384kHz in PCM and DSD 128 (if you are going to implement DSD in your product at all then, in this day and age, 256 should really be an option), the Naim supports all the usual audio formats.
Another supported format is HDMI ARC (Audio Return Channel) which is aimed at TV use. Hence, when connected, the Naim springs into action when the TV is switched on with your TV remote handling the volume.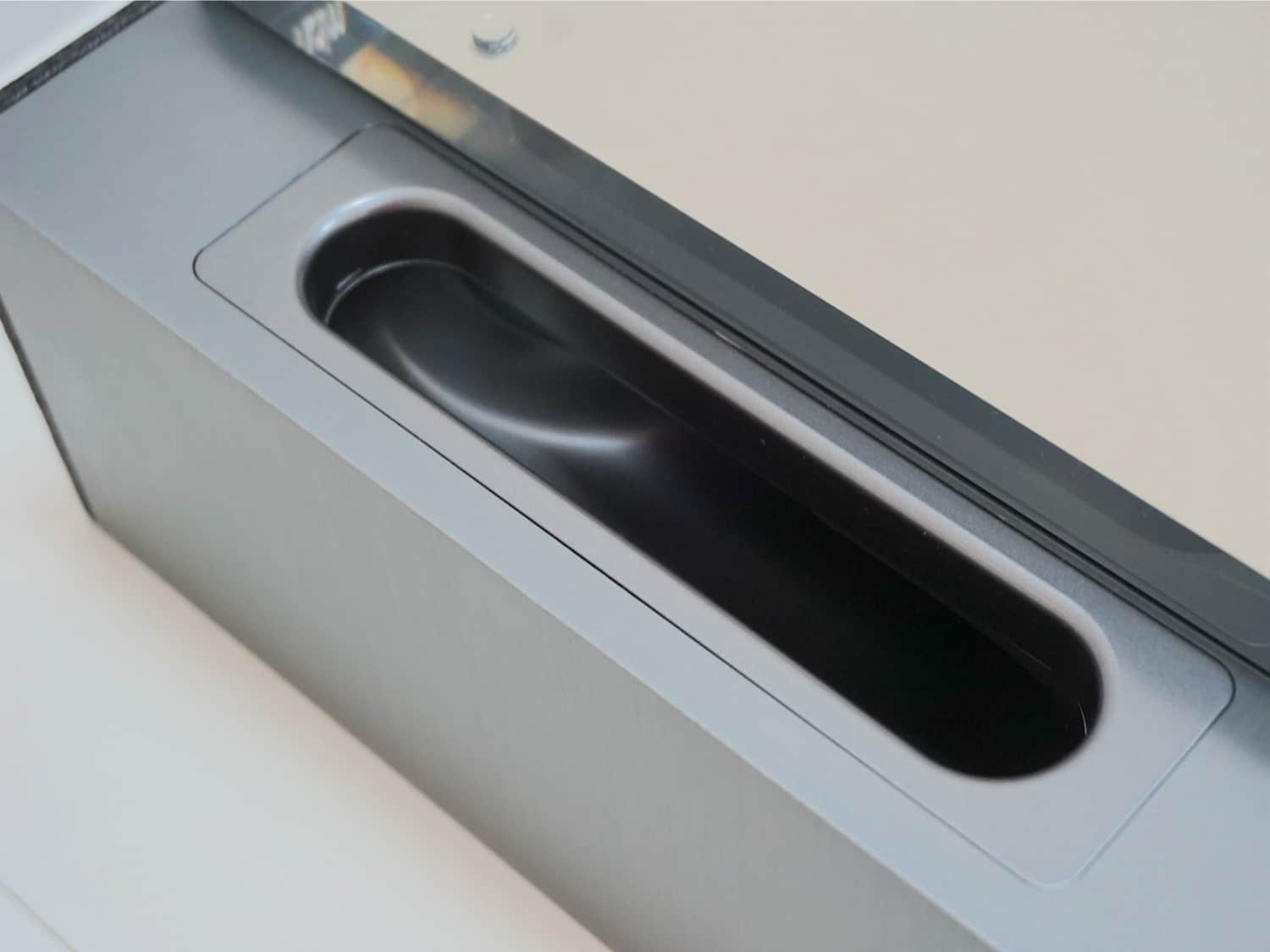 When the Mu-so 2 is up and running, supported over-air services include TIDAL, Spotify Connect and Internet radio while Chromecast is built in and AirPlay 2 is also supported.
Underneath, in a recessed area are optical and 3.5m Aux sockets, an Ethernet port, HDMI and figure-of-eight power cable. The cable is a basic, no name (no Naim?) model and I recommend a replacement to enhance sonics. It's a shame the connection is figure of eight because this limits replacement cable choice but have a look at TCI's and AudioQuest's catalogues for likely suspects.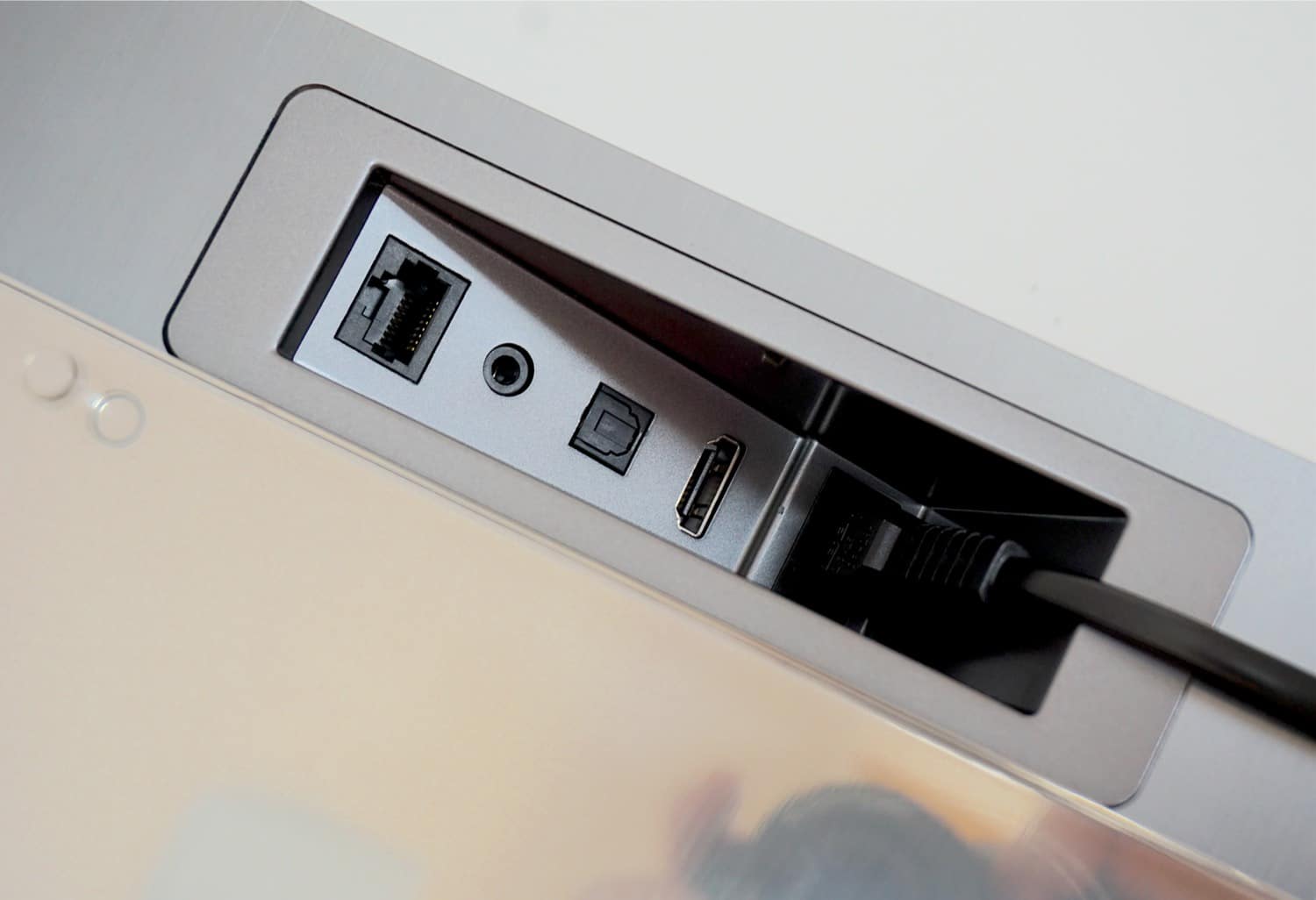 Accessing the sockets in this area can be a trial because it's sometimes difficult to get your hand in the right position to apply pressure to insert the cable into its relevant slot. Also, what if your Mu-so is snugly fitted on a closed shelf and then, later on, you fancy wiring up a digital audio player via optical, for example? You'll have to disconnect and lift out the Mu-so, heave it on its side, connect the cable, put it back on the shelf and re-connect again. All of this is not impossible, of course. It's just very awkward.
Looking at the front of the Mu-so 2, a separate USB port is situated on the outside right of the chassis. Why? You're surely asking or trouble if your shelving unit demands a snug fit. Why not a front-loading USB port? We don't all have the luxury of a shelf-top location.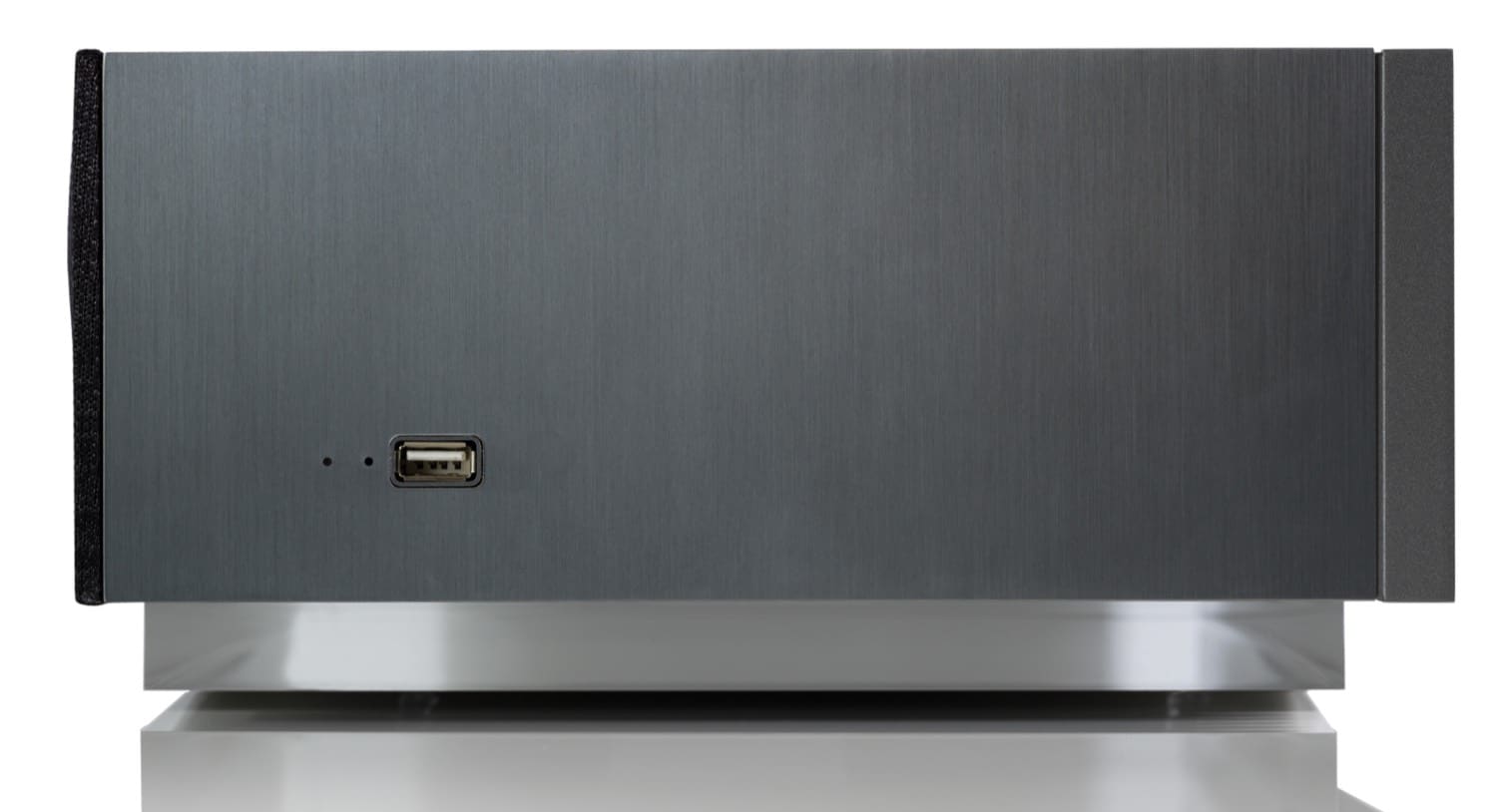 The Mu-so is very well made and aimed squarely at a lifestyle audience which is why the touch-sensitive control dial, mounted on top of the unit, works so well. As your hand approaches the wheel, it lights up and allows you to access volume, sources and an alarm clock.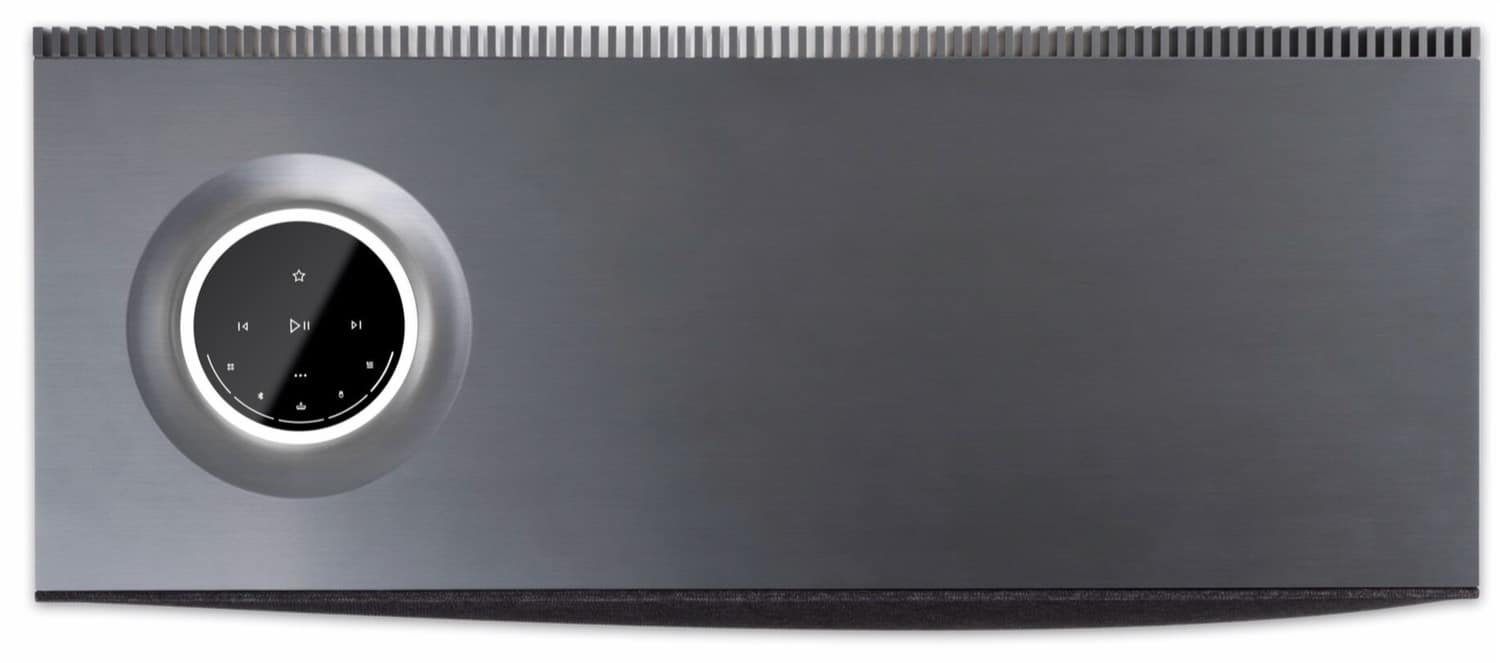 This dial is a lovely thing but, for many users, will be redundant because it will be inaccessible in a cosy shelf. For those users, there's a separate, dinky remote and, if that doesn't offer all of the facilities you need (and it is bereft of a few, that is true) then the Naim app will run to your rescue. 
SET-UP
Before we get to Wi-Fi and the like, when you initially open the box and lift out the Mu-so from its packaging, you'll also find three booklets. Here, I feel that Naim has missed out. Of the three booklets on offer, one is a standard safety electrical booklet (you know the sort of thing: don't use the Mu-so as a cricket bat, don't play with it in the bath, etc), a second booklet is a useful Quick Start Guide and the third is basically a 'Naim – Why We're So Wonderful'-type booklet. 

What I wanted to see for non-specialist, lifestyle users and didn't get was a host of 'what if' pictorial scenarios in terms of connecting technology to access music. I wanted to see simple, clear, system set-up drawings for Ethernet, Bluetooth, the USB connection and what can be connected there. So, what can be connected to the Aux socket and how? What can be connected to the optical port and how? The type of Bluetooth gadgets that will work with the Mu-so, etc? 
Naim needs to look at this for the future.
Setting up the Mu-so to my home network was a bit on the frustrating side for me. I began with my phone as a source. The easy bit was finding Naim's Wi-Fi network listed on my iPhone 8. Connecting that to the Naim took a bit of time.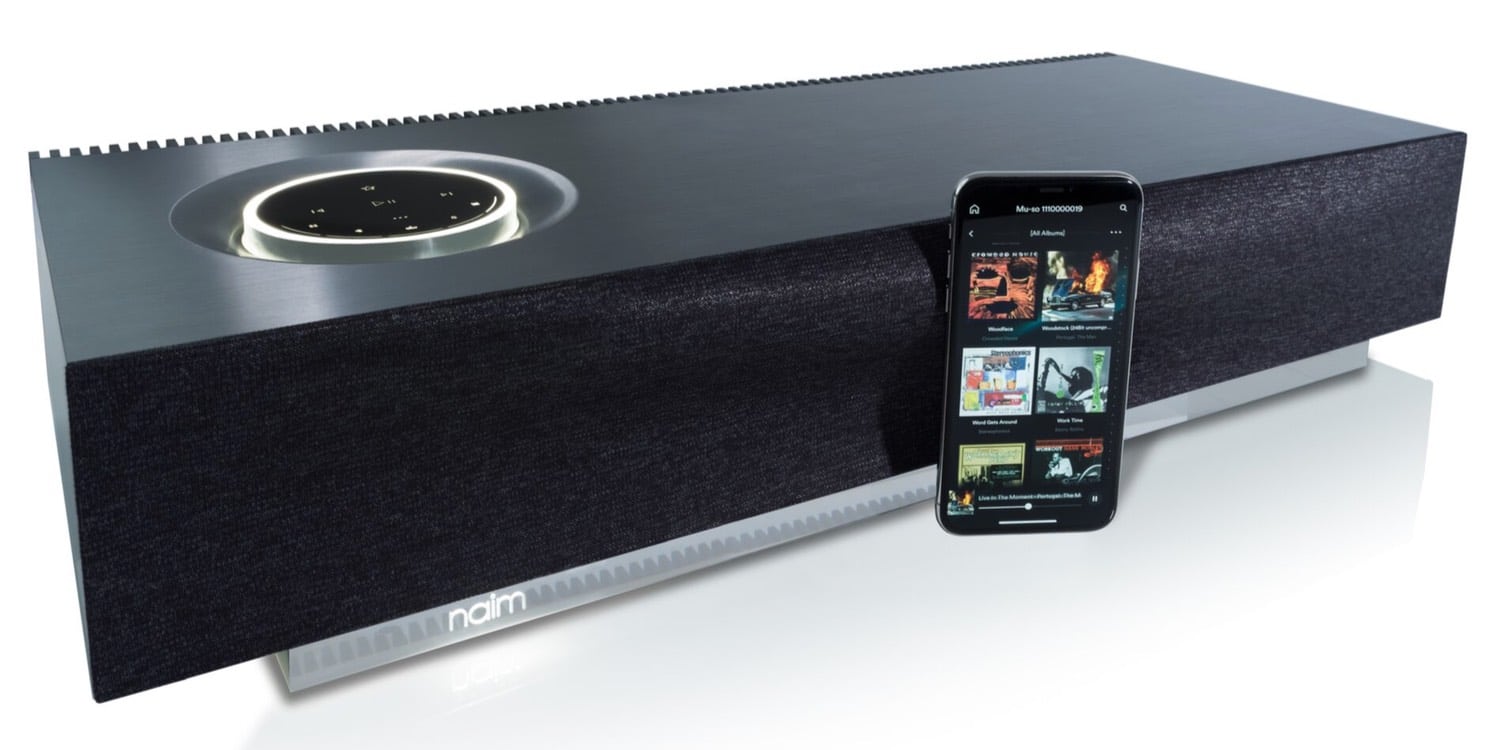 Firstly, I had to reset the Naim with one of those pins you use to open a mobile phone's SIM card draw. Surely, there's an easier reset method for this lifestyle unit and one that doesn't feel as techie or as finicky? A slightly recessed button perhaps? Pushing the pin into the tiny hole on the right of the chassis (again, why not the front?) resulted in a system reset, prompting system light messages which I translated via my app. My app then looked for the Mu-so. I waited the required "couple of minutes". Then waited some more. And more. Then did another reset. And cycled through the process again. Each time the app offered only a revolving progress animation.
I was about to give up and reboot the app in frustration when I stumbled over the fact the my Mu-so had been connected all of the time! It's just that the app had failed to tell me. Thanks.
It's quite possible that the above was down to me and it was my fault but just be aware of that possible glitch. 
Once the app is connected, check out the system for upgrades and sort that first. You may be up for two or three new or enhanced features, so it's worth a look.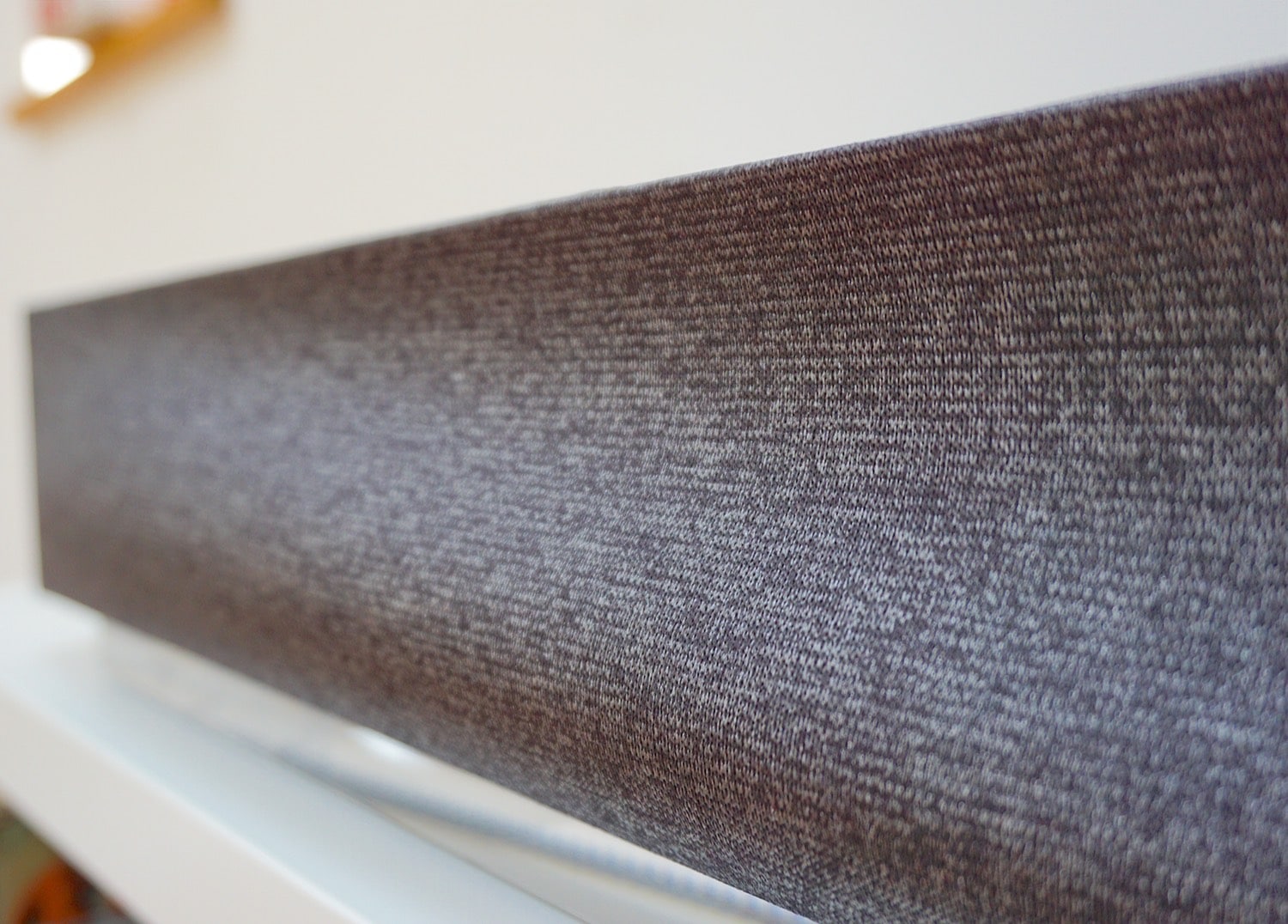 I had a quick skim and found that the services worked fine. As for Chromecast? I downloaded Google Home and set that up to 'find' the Mu-so. What shocked me was that it worked first time. I find Google gadgets and software generally troublesome to set up. I remember, for example, an Elipson all-in-one review I did a while back which caused all kinds of Chromecast issues. Chromecast never seems to work for me first time. With the Mu-so though…well. I'm still getting over that one.
SOUND QUALITY
Before we talk about Internet services and the like, how does the Mu-so actually perform? That is, in sound quality terms, is it any good or not?
I installed the unit on good quality supports at ear height and at typical speaker distance in my listening room. I wanted to test it first as a specialist piece of hi-fi.
I plugged in a solid-state music source – in my case a USB drive – and played Sonny Rollins' jazz piece, St. Thomas at 24bit/96kHz plus Eric Bibb's Meeting at the Building at DSD 128.
I thought that bass sounded a bit boomy and over-blown, frowned and then remembered that I'd seen a Settings cog wheel in the app so investigated the Audio options in there and discovered a Loudness setting defaulted to 'On'. I turned that 'Off' and bass calmed immediately. There's a volume control slider in this area of the app, useful for tests. You'll also find a Room Compensation section here to allow for the Mu-so to be positioned close to a corner or against a wall. These EQ settings basically tell the bass to back off, to reduce low frequency excitement.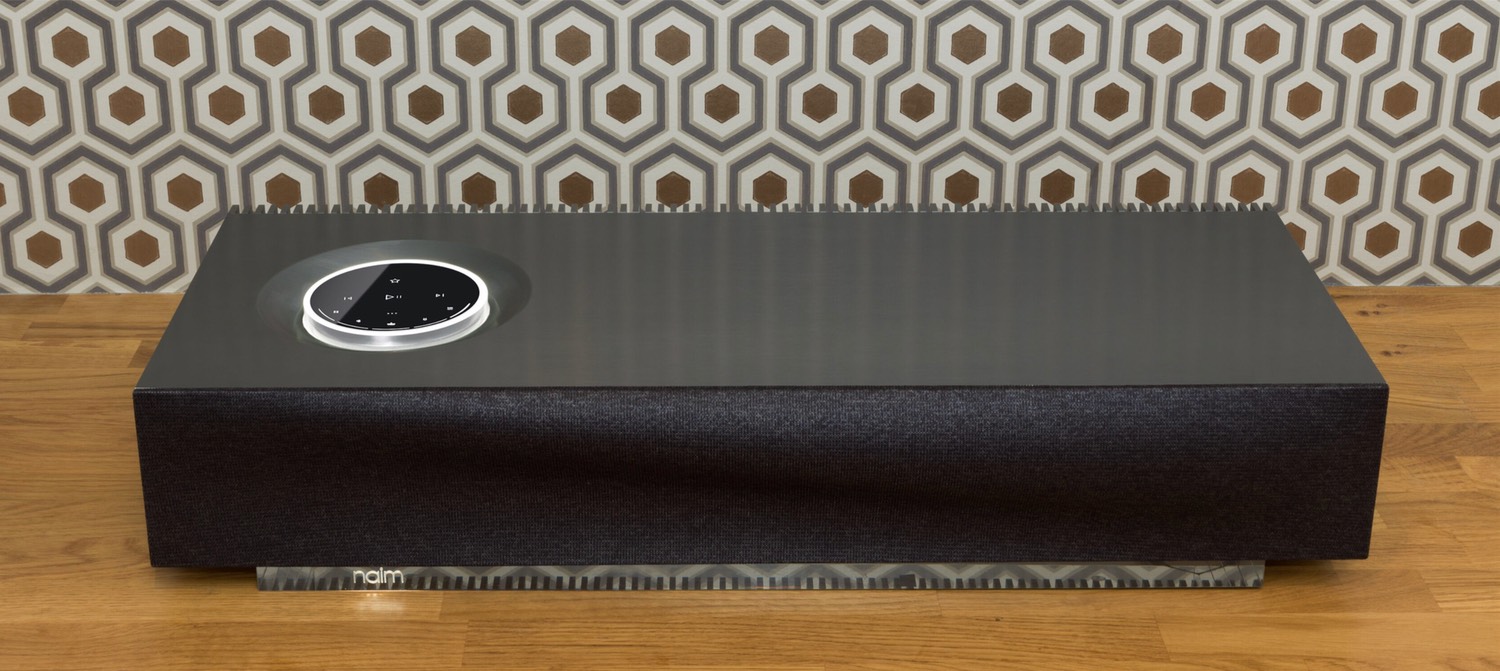 There are no settings for general use, though which means that the restricted soundstage remains in position throughout. There no pseudo-stereo or surround options here. The soundstage does have a measure of height if not width so the overall soundstage sounds like a neat square. About the same height as the the Mu-so is wide.
As such, this presentation (plus room correction options) emphasises the lifestyle nature of the device. This is a box that needs to be situated in amongst your glass ornaments, on top of a table or desk, a shelf, under a TV or somesuch. Listening to it as a specialist hi-fi device – posed as such – adds no particular sonic benefit.
In this USB mode, I turned off my Wi-Fi to reduce digital noise. Of course the app is useless in this mode so I turned to the remote and magic wheel on top of the Mu-so unit.
With Loudness, Wi-Fi and devices turned off, the Mu-so benefited from controlled bass and a much lower digital noise infection which meant that the earlier, rather forward, midrange was much reduced.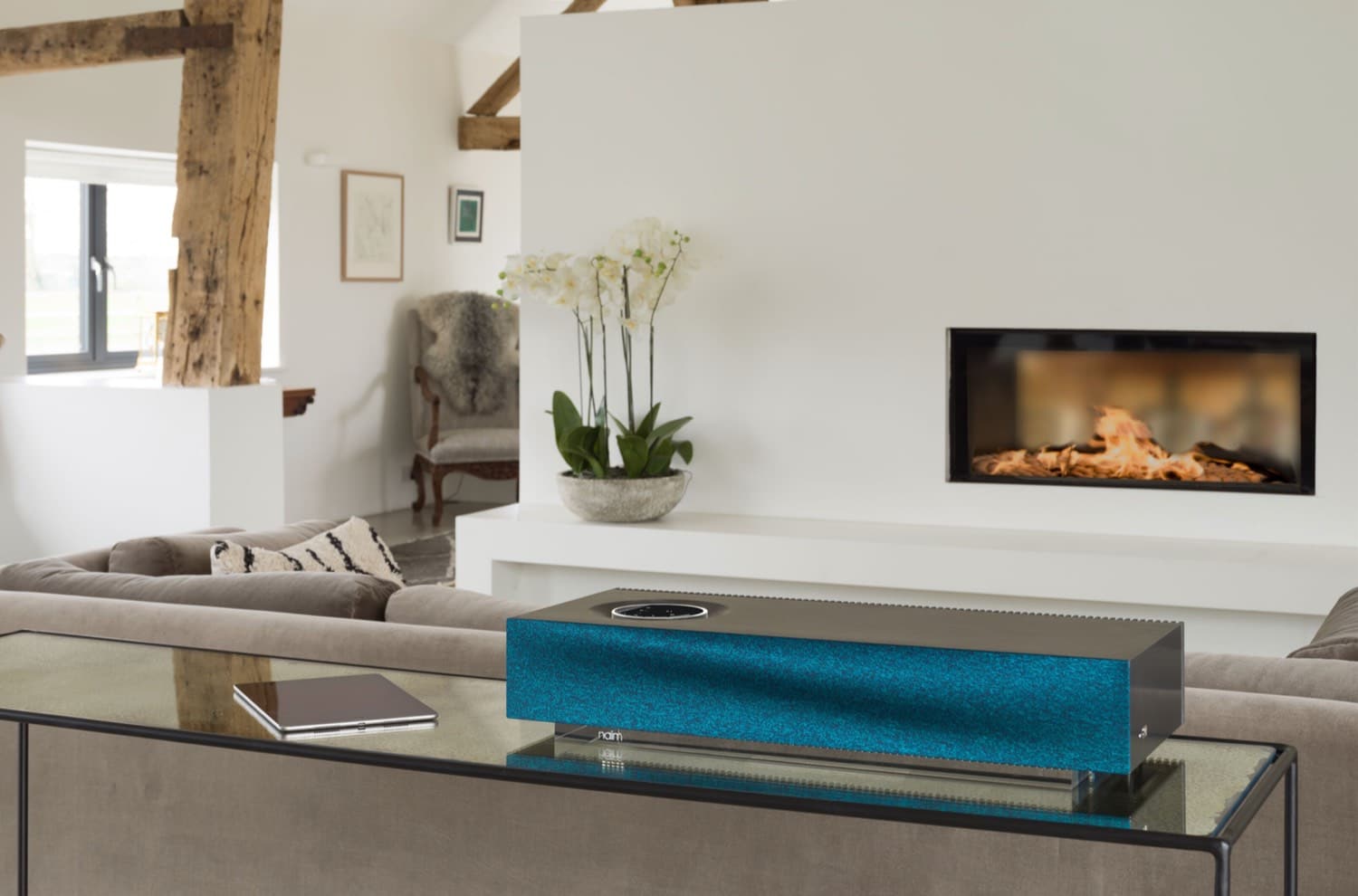 As a lifestyle unit, I was pleased to hear how well it performed at low volumes, when background music is all that's required. In this mode, music benefitted from a high degree of clarity. Musical separation meant that individual instruments were easily heard. Often, low volume play on certain all-in-one hi-fi products can reduce sonics to a cotton-wool damped mush. The Mu-so maintained its discipline to present a wealth of detail. 
At higher volumes, the midrange insight was enhanced while treble was bold and informative. Cymbal splashes were confidant and open. Yes, at very high volumes, the Mu-so could move towards a slightly edgy and clinical sound but you have to push the Naim to hear that effect. Bass was…present, thank goodness. On the Rollins track bass sometimes goes missing on other all-in-one kit. Not here, the upright bass presented a solid foundation. 

I did wonder if that higher volume edge was present because of a measure of noise that remained in and around the Mu-so so inserted four isolation feet under the unit. In my case, I chose four Lyd II feet. Yes, you lose that nice floaty look I mentioned above but noise was lowered with the feet in place, transparency was enhanced in the meantime along with transient performance. You need to decide which is preferable. Reduced noise or reduced aesthetics.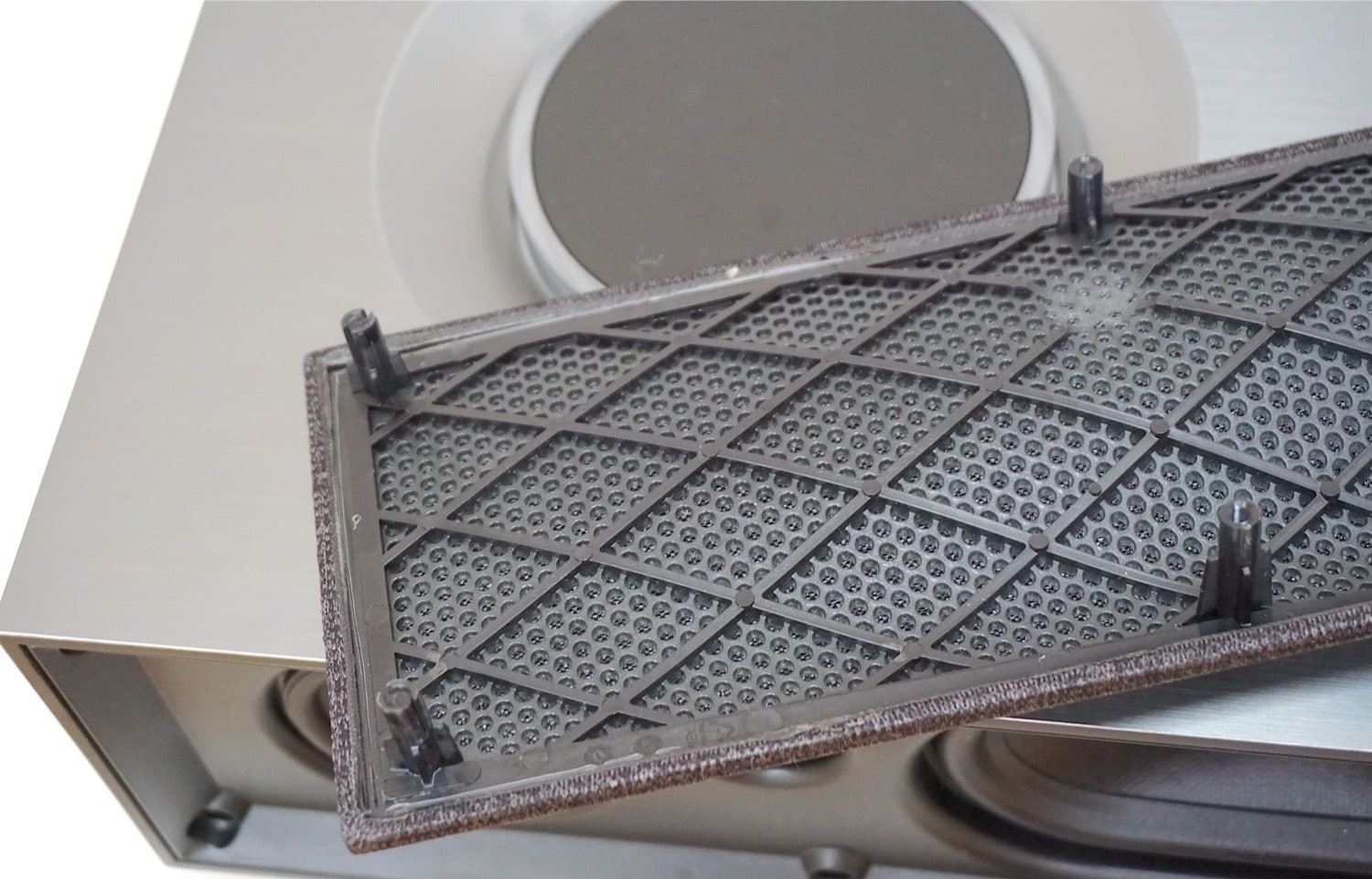 I then removed the front grill to see if sound changed there too. I found the sound, with the grill off, improved in certain areas. Although upper mids had a light shined upon them at higher volumes, dynamic reach was a main candidate for enhancements with cymbal taps and sax solos being both enhanced in detail with subtle extra detail, such as extended reverb tails. The soundstage added air to the presentation while bass provided body and heft.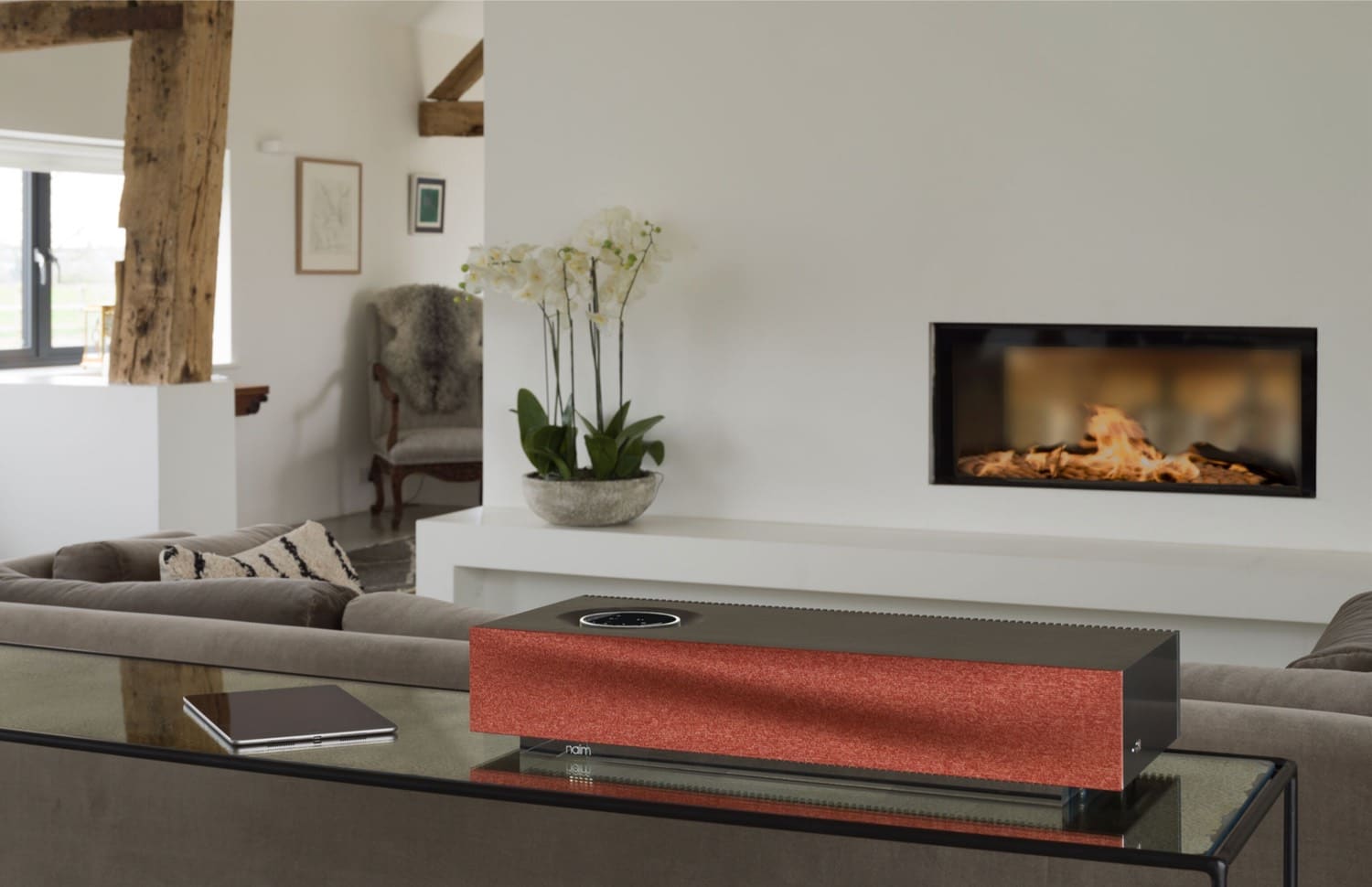 Again though, aesthetics took a dive because the Mu-so now looked liked something from a mobile disco. It depends on your priorities. Looks or sound? The grill-off sound is one that bears testing, however.
I then turned to my Astell&Kern AK120 and played Dire Straits' Money for Nothing at 24bit/88.2kHz via the optical port. 
With this source, the Mu-so became a real party animal. Energy abounded with bass being bouncy, big, bold and full of body. The inherent quality of the AK120 itself told here. The sound offered both air (with the grill off) in the midrange, a sense of fun and frolics in the lower frequencies with a great focus down there. Even the soundstage moved a touch to the right and left. Noise was relatively low, the upper range proceeded a much more precise and controlled performance. The Mu-so never sounded better! The moral here? Give the Mu-so a quality source and it will repay you in quality sound.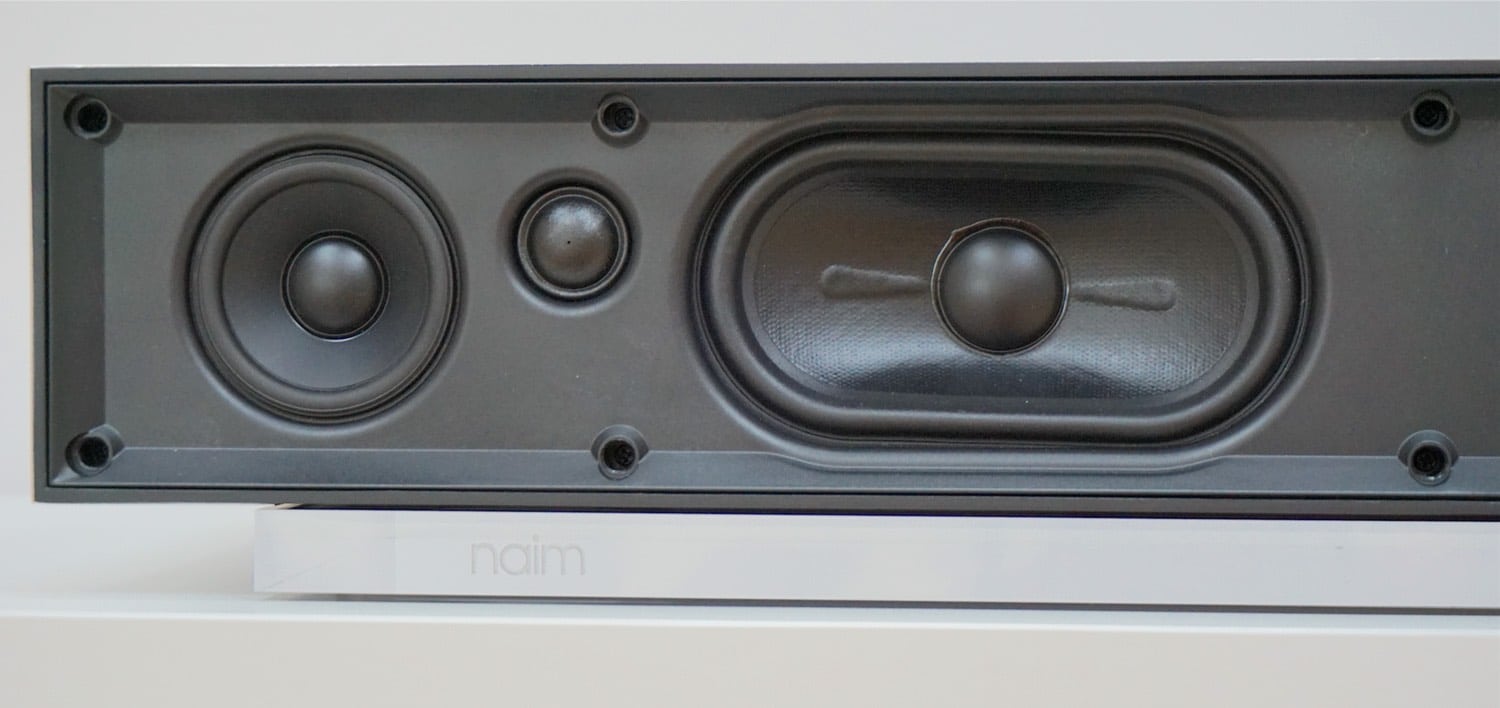 I switched my Wi-Fi back on and cycled through the digital sources available. I initially turned to Spotify and krautrock via Can's Thief. That Wi-Fi digital noise returned to the overall sound but, even taking that into consideration, I remained impressed with the overall sound output. It may not have had the tonal realism offered by the Astell&Kern but the Can track retained a sense of order in the upper midrange while bass was firm enough to provide an impressive impact. 
On Naim's Internet radio, I listened to BBC Radio 1 and a slice of high-energy dance/pop at a meagre 135kbps. Nevertheless, bass was relatively focused here while instrument separation was admirable indeed.

Switching to Chromecast, I pushed a couple of YouTube Music tracks through that and played Kool & The Gang's disco funk track, Get Down On It. Now, sound quality depends on the source of the original music. That can have a big effect on what you hear. On this track, though, the presentation was rather civilised with no obvious sonic nasties getting in the way. Bass might not have had the open and precise strike force of the Astell&Kern but it did fit nicely into the mix, never dominated and provided enough foundation work to drive the track while the mids were informative and detailed. Most of all, I experienced zero listening fatigue. 
Bluetooth – using Marvin Gaye's Mercy Mercy Me as a source – was admirable indeed. Yes the source data file, being lossy in nature, was not the best in terms of quality but even so, the music offered no midrange glare of bass bloom. It was presentable and enjoyable. 
Lastly, I tested the near-field performance. After all, as a lifestyle item, you may find yourself sitting on a sofa with the Mu-so sited behind it on a table, all of two feet from your ears.  
I didn't hear any magical soundstage restructuring, no 3D picture of the sound, which you sometime hear with quality near-field speakers. What I did hear though was top quality detail and a sense of clarity that drew the ear in and made you listen. I can't imagine reading a book while sitting near to a Mu-so 2. The Mu-so 2 tends to demand that you listen. 
CONCLUSION
The Naim Mu-so 2nd Generation (why don't they just call it a Mu-so 2?) is an intriguing product and, in many ways an important product. Absolutely packed full of technology connection options and services, it offers great value for money because it can do so much.
Principally a lifestyle product, the Mu-so 2nd Generation is designed and configured to fit an and around your life. It's compact and luggable and is not offensive to the eye.  Yes, you can improve the sonics by sitting it on top of isolation feet and ripping off the front grill but, really, that's not the point is it? The idea of the Mu-so 2 is style, aesthetics and dash. The Mu-so should be 'on trend' not on isolation feet. Naim's digital box should be in vogue and not in a hi-fi listening room. The Mu-so 2 offers luxury at a relatively low price.
On a digital level, it gives you the chance to consume music in a host of different ways with an appealing and appalling convenience. That is, in the hands of the Mu-so, music becomes a series of moments. As such, the Mu-so will surely become an iconic symbol of modern music consumption and life in 2019. Bundled technology, digital facilities, streaming, apps, a sense of sophistiction…it's all there. It might only be sound-oriented but, to my mind, the Mu-so 2 is the essence of a digital lifestyle. 
---
NAIM MU-SO 2ND GENERATION
Price: £1,299
Tel: 0333 321 9923
Websites: [email protected] or [email protected]
TO BUY CLICK HERE: 
USA – https://amzn.to/3jPtPQW
EUROPE – https://amzn.to/3kV7ra0
---
GOOD: compact, near-field performance, low volume output, midrange insight, detail, bass, value
BAD: soundstage, high volume midrange, cable access
RATING: 8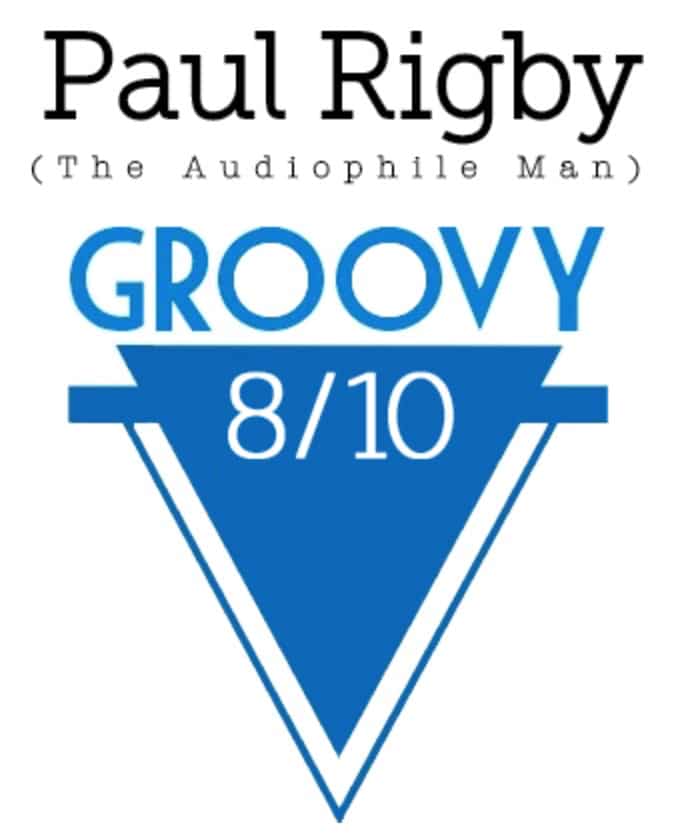 If you plan to purchase the above, please consider buying through me – this link allows me to skim a bit off the price to help maintain this site. Thank you:
---
[Don't forget to check out my Facebook Group, The Audiophile Man: Hi-Fi & Music here: www.facebook.com/groups/theaudiophileman for exclusive postings, exclusive editorial and more!]
REFERENCE
iPhone 8 smartphone
MacBook laptop
Astell & Kern AK120 (Red Wine modded)
Blue Horizon Professional Rack System