The Article
Miles Davis' At Newport 1955-1975: The Bootleg Series Vol. 4
2nd April 2016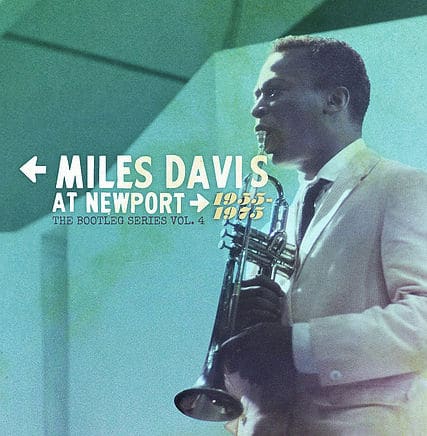 Miles Davis' 20-year association as an artist at impresario George Wein's renowned Newport Jazz Festival is a thriving tradition that will be celebrated with the release of Miles Davis At Newport 1955-1975: The Bootleg Series Vol. 4. The 8-LP box set, comprised of live performances by Miles' stellar band lineups in 1955, 1958, 1966, 1967, 1969, 1971, 1973, and 1975, in Newport, Rhode Island, New York City, Berlin and Switzerland.
The newest entry in Miles Davis Bootleg Series, contains hours of previously unreleased material. From Miles' debut performance at NJF in 1955 (a hastily arranged jam session featuring Thelonious Monk and Gerry Mulligan, that immediately led to the trumpeter's Columbia signing), to his final public performance of the '70s in 1975, the box set traces the ascendance of Miles' music.
The full-length concert performances alone of Miles' famed Kind Of Blue Sextet (with Cannonball Adderley, John Coltrane, Bill Evans, Paul Chambers, and Jimmy Cobb), and second great quintet in '66 and '67 (with Wayne Shorter, Herbie Hancock, Ron Carter, and Tony Williams) represent templates that reverberate in jazz and popular music to this day.
Release is 23 October 2015