The Article
Mabel Greer's Toyshop: talking to their original drummer, Robert Hagger
23rd January 2016
After a piffling 45 year break, the psychedelic/prog outfit, Mabel Greer's Toyshop has not only reformed but is now ready to release their debut album! Paul Rigby talks to their original drummer, Robert Hagger
As a journalist, when you write up features like this, you tend to sit and dwell upon the name. A feature title that will grab the reader. Something dramatic, perhaps? Possibly a witty play on words to raise a smile? When it came to writing this one, though, the only obvious feature title was the name of the band itself, Mabel Greer's Toyshop. What else do you really need? It offers it all. Mystery, unanswered questions, a sense of wonder and adventure and a touch of the whimsy.
Far from being a retail outlet run by an ageing spinster, Mabel Greer's Toyshop (MGT) were a short-lived rock group that existed between 1967-68, focused on psychedelia and an early form of prog rock and was powered by the artistic and creative force of Clive Bayley, who created the songs, composed and arranged, sang and played lead and rhythm guitar (a busy guy then). He was backed by the percussive magic of Robert 'Bob' Hagger and, initially at least, the bass guitar of Paul Rutledge. Later, others would join. Those 'others' would include musical legends such as Chris Squire, Peter Banks, Jon Anderson, Bill Bruford and Tony Kaye and Mabel Greer's Toyshop would transform itself into the giant prog outfit, Yes.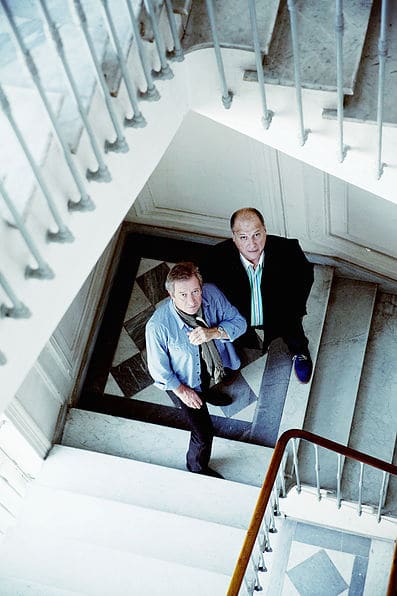 So how did that happen? What became of the original musicians? Why did MGT have such a short lifespan? Why and how did it turn into Yes? How come the original MGT band members are back together and only now releasing an album? But, why oh why did the original artists choose that name?
"At that time, we were watching and listening to bands like Hendrix, Sgt. Pepper-era Beatles, Frank Zappa and Arthur Brown," said Hagger. "I don't remember the process of selecting a name but we were looking for Alice in Wonderland themes. We were up for adventure, in musical terms. So, for the name, we put cooky words together. We used to buy our clothes from places like the Granny Takes A Trip. So we had these words in our heads. Hence Mabel Greer's Toyshop. Actually, Clive blames me for the name. I've apologised many times."
Before Mabel, though, there was Barnet. Well a nearby village called Hadley Wood, to be accurate. There sat a young boy, lapping up pop programmes like Ready, Steady, Go! and music from The Beatles, the Rolling Stones and a gamut of Mersey-sourced beats. But then Bob Hagger looked south, way down south. The blues and jazz began to open his mind and broaden his tastes.
"I was 11 or 12, in a holiday camp and watching an unknown group they had on there. I remember that I had my eyes glued on the drummer. I was amazed by that. That was my earliest connection to the drums. It was the rhythmic beats and because it was driving the rest of the music. I did enjoy the piano at that time but it was the drums that really attracted me.
Despite the lack of musical influences from his family, Hagger was hooked. Even more so when one of his peers introduced him to Mose Allison at the age of 15, "I was completely knocked over when I heard him sing and play. I've always been a big Mose Allison fan. From there, I began to listen to the Modern Jazz Quartet and Sonny Rollins."
The drumming bug well and truly in his blood, Hagger took advantage of his new found musical interest to further his artistic endeavours, "I remember buying an Oscar Peterson album, particularly because there were no drums on it. I thought, that's handy, I can play along to that."
After securing a set of Premier drums from a friend, who was upgrading, Hagger, now aged 16, began to frequent London's Marquee club to listen to his musical heroes, such as the Spencer Davis Group, with Steve Winwood and Howlin' Wolf…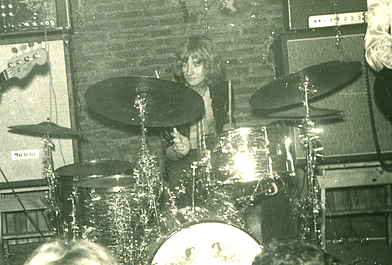 "I was in the front row and he sweated all over me," said Hagger. "He was a big, big guy with a huge voice. Impressive. He was electric. He put so much into his performance. A young Hubert Sumlin was behind him on guitar. I also went to see The Syn, funnily enough. They were very Tamla Motown at that time, not at all psychedelic."
The Syn featured Chris Squire and Peter Banks, soon to be MGT and Yes bass and guitar players, respectively. The futures of all three men would be tied in a convoluted manner but, for now, Hagger only had one thing on his mind, how to make the transition from being a listener to a performer, "As a drummer, it's very important to have musicians around you. You can only do so much at home, on your own. My mind made up, I remember going to an audition in Finsbury Park. It was a cafe on a corner. I had to drag my drum kit down to the basement, down a circular staircase. That was fun."
At the bottom was a soul band featuring the remarkable soul and blues-influenced bass playing of the Trinidad-born, Marcus George and the James Brown-a-like vocals of the enigmatic 'Sid'. George introduced Hagger to the waiting band.
"They already had a manager, he was the owner of a local record shop. From Brian Epstein onwards, every record shop owner wanted to manage a band. We were called So Rare, playing mainly soul music and some blues. I wasn't nervous doing the audition, yet I performed in front of the entire band. I didn't see anyone else auditioning, though! They took me on and we played church halls and youth clubs."
Then the resident guitarist exclaimed that he'd had enough and off he went. Much to the consternation of Hagger and the rest of the group. The band's keyboard player, Kevin Tunstall, came to the rescue. He had two sisters. One of which was going out with a young boy from Golders Green named Paul Kossoff. Kossoff, who would later become a legendary guitarist, finding fame with the rock band Free, joined So Rare. They would be his first ever band.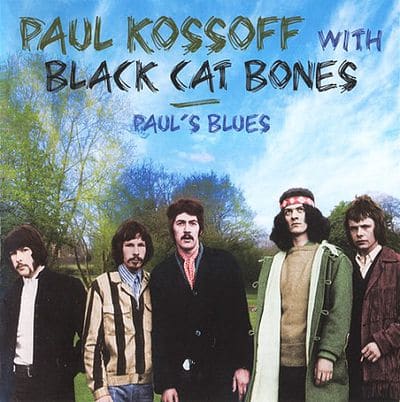 "When Paul first joined, he'd never played anything except classical. He said that he was into the blues, though. From day one he was amazing. It didn't last long. He joined Simon Kirke to join the Black Cat Bones."
It was after So Rare had changed their name to The Crash but without any real change in style or musical approach that the 17-year old Hagger began to get itchy feet.
"I became ambitious and wanted to do something else. Looking for something different. I was jealous of other artists and their originality. So I attended an audition in Soho, in another basement. This time at the club called, I think, The Happening 44."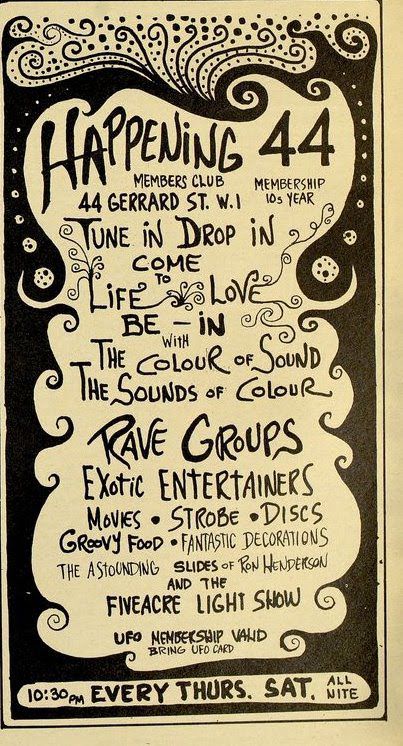 The basement seemed, to Hagger, to be full of drummers, bass players and guitarists. There were plenty of well known musicians around. To Hagger, this event was a 'big deal'. To get the auditions underway, a bunch of the hopefuls were corralled into a make-shift group: Hagger sat on the drum seat. Watched carefully, this ragtag group, who have never even seen each other before, never mind played together, were asked to launch into a measure of 12-bar blues. Everyone looked at everyone else. Waiting.
"I said, 'OK, I'll take it from here.' And off we went. Looking back, I think I started a little bit too enthusiastically, giving it some driving beat and too many frills. It wasn't 12-bar blues at all. I wasn't too pleased as to how it went."
Later, as he was packing up to leave, Hagger spied a familiar tall chap at the back of the room. He walked over to Hagger and complimented him on his playing. It was Syn bassist, Chris Squire, "The Syn had toured around the UK and Europe, they were experienced and I looked up to that. He said, 'If you want to audition for The Syn, we're looking for a new drummer. Let's meet up.' We did, in a pub – always pubs – in Kentish town, north of London because Chris was from Wembley. Peter Banks was there and Andrew Jackman, The Syn's keyboard player, too. We had a good session but the band were going through issues at that time. They ended up breaking up so I never played for them."
It was either future MGT man, Clive Bayley or Hagger (Hagger is unsure which) who put an Ad in the Melody Maker ("If it was me then it would have been to join a band or, if it was Clive, then he was looking for a drummer.") The pair met up in Fleet Street pub in 1967. Bayley, who had been playing for a covers outfit call the Arrows, was also looking for something 'more'.
"We seemed to be on the same wavelength from day one," said Hagger. "I moved into his house for a while, in his attic. Not sure what his parents thought of this long haired hippy moving in, though. Or the fact that I'd empty the fridge every day. We then met up with Paul Rutledge, a bass player. Clive lived in Kingston, just south of London, Paul lived close by, possibly Wimbledon. He was attending art school at the time."
The trio promptly moved to play Bayley's own original material, except for the occasional cover from the Doors or Byrds, "That's why Clive wanted this band in the first place, to play his own stuff. For a few months, we jammed together and made lots of noise, as a 3-piece. We played in a school hall, close by Clive's house. We were at the forefront of psychedelia, at that time. It was fuzzboxes, wah wah pedals and feedback. People would listen to us and say, 'What…is…that?!'"
At last, the three band members felt that they had found their niche. This new music, psychedelia, felt fulfilling and natural. Indeed, MGT were at the forefront of the genre. They were breaking new ground, "We played it as you might play jazz in that we would take Clive's theme, take his melodies, create a couple of verses and be off on a 10 minute improvisation and then come back. We never played the same thing twice. The song was just a starting point. I'm not so sure that the audience appreciated it very much, though."
Then Paul Rutledge decided to leave the band and go back to art school. Part of the problem was that Bayley and Hagger were more committed to the music whereas Rutledge saw the music in part time terms. His art was equally important.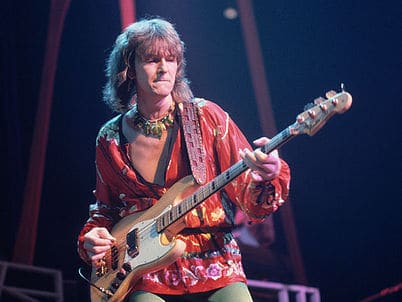 "So, when Paul left, I called up Chris Squire," said Hagger. "Because The Syn had not reformed, we met Chris in that same basement I'd met him a while back, set up and played and, wow, it was like magic when we played all the stuff that Clive had been writing. This style of music was a huge change for Chris. He was used to playing well structured songs. That wasn't what we were about but he settled in immediately. It was obvious that he was enjoying himself. He'd relaxed into it but he was excited by it. You can hear that if you listen to the original track, Electric Funeral. Listen to Chris' bass on that and hear how committed he is in playing it. What a pleasure it was to play with someone at that level. Up until that point, I'd played with slightly average musicians, being slightly average myself. But playing with Chris, it was amazing to find someone with the amount of skill and experience. This was 1967, I'd be 19."
Having Squire on board was interesting for Hagger. It made Hagger pause and consider his own artistic talents, standards and aims.He was caught in a dichomotomy. Hagger hated rehearsing but, at the same time, realised that you could only improve your technique by playing every day. Squire represented a standard of musicianship that Hagger wanted to attain but possibly lacked the drive to reach.
On a more positive note, Squires acted as an inspiration, "The bass and drums have to be tight and playing with a bass player at that level brought me up and taught me so much. It was so exciting. He effectively played lead guitar lines with a plectrum on a bass guitar. Everyone else was plectrum-less. He already had a Rickenbacker and was playing it like a lead. John Entwistle's style of playing was an influence on Chris."
The 3-piece were good, they were relatively happy but they never viewed MGT as the finished article. Hence, another guitar was needed. Chris Squire knew that his old Syn band colleague, Peter Banks, was available, so a call was made.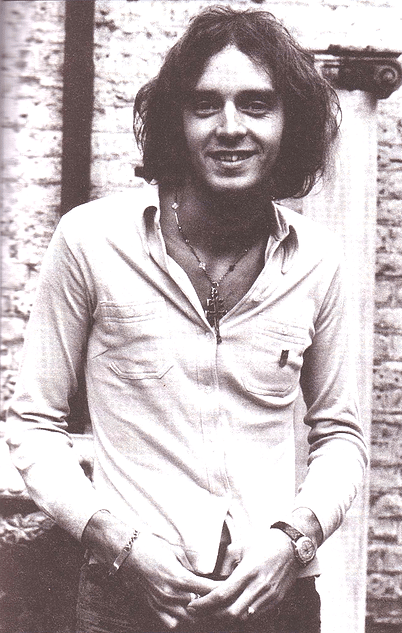 "Clive is, at heart, a composer and arranger. He was happy for someone to take over lead guitar while he was concentrating on composition. He was also lead singer, at the time, as well as playing rhythm guitar. Peter made a huge contribution, he was also highly skilled."
As a 4-piece band, the outfit was run by both Bayley and Squire. In fact, Squire made such an impression that he earned a series of MGT song credits, "The bass tracks we very powerful on those tracks. Clive and Chris were the driving force," said Hagger.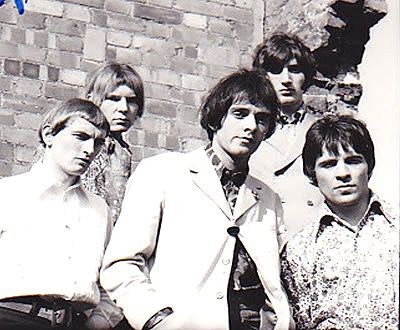 There was an ever increasing issue, though: Peter Banks, "To be honest, I don't think he enjoyed playing with Clive. Possibly because, to that point, Clive had been lead guitarist and singer so there was a little bit of friction about who was going to play what, moving forward. Peter wanted the dominant role. He was also a bit older than us, a year or two more. At that age, it made a difference. He was doing his professorial bit and wasn't that comfortable. He stayed for six months then quit in May 1968."
It was at this point, around January 1968, that Jon Anderson appeared on the scene, "Chris said to Clive and I that he'd met a guy down the pub, Le Chat. He said, 'He's serving pints and he sings with The Warriors, he's also done some solo stuff and I think we should meet him. His name is Hans Christian Anderson.' Up until that point, Clive and I were not really interested. But that name? Right up our street!"
Jon's singing style was quite sympathetic to MGT because both Squires and Bayley had been choir boys. The addition of Anderson's vocal gave MGT that Byrds-like harmonic vocal presentation. When Anderson opened his mouth, said Hagger, it all made sense, "We'd all meet up in Chris' flat and there was lots of singing going on – well, I didn't do any of it because they wouldn't let me sing," added Hagger with feigned hurt. "As I rightly said to them, 'I've been a soloist in the choir at school and I did a very nice version of All Things Of Beautiful.' But they wouldn't let me sing! They said that I sang flat."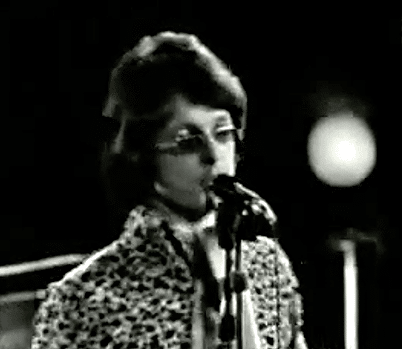 Throughout the evolution of MGT, the changes in personal and the tweaking of style and approach, Bayley maintained an artistic purity to the band and its vision, "Clive had this Brian Wilson-esque thing. He'd always be looking at song-writing, constructions, tweaking, building blocks, arranging and so on. When Jon chipped in to sing things like Beyond And Before, the harmonies were worked out. It sounded wonderful. When Jon came in, Clive would do backing vocals. To Clive, the art was the most important thing. The music still is all important. He paints the pictures in his mind. He's open to suggestions and how things are put together. At the same time, he has a clear picture of what he wants. He lacks ego too."
Anderson may have 'joined' MGT but he was a busy man. He had a job at the bar (well, everyone has to pay the rent), he had already toured Germany with the band, the Warriors, and released a single of his own. He was also older than the other members of MGT which, at that age, is a big thing. Yet, "Jon was never bossy – some people have said that – but Jon just has a strong mind. He was accommodating in his views, if not flexible. Jon would work with you more easily. Peter, though, could rub people up the wrong way, he could be very dogmatic. Saying that, we all enjoyed working with both of them."
It's important to pause here and reflect on what had happened and what was to come in terms of the changing personnel. Some music fans see line-up changes and think 'tabloid'. They see betrayal, treason, knives stabbing in backs and more. With a band like MGT and, later, Yes, there was a whole host of changes in personnel, largely because of clashes in personality or different visions on how the band should perform. During the 60s, though, this sort of behaviour was rife. Everyone was at it.
 How the personalities fitted or clashed is interesting, though. Not in terms of any furore produced because of it but in terms of how the final creativity was sparked and developed. A band is a creative machine and the artists within are cogs. It's how the cogs play against each other that determines how the machine works and what output is heard from it. So, even negativity within a group can often be a great thing in terms of the final song output. In fact, some bands have produced their best work while they have been arguing amongst themselves and the atmosphere has been tense. You even, sometimes, find that when successful bands split or productive artists leave a tense situation, their long sought after freedom, peace and quiet results in nothing more than complete blandness, in terms of creativity. The band dynamic is a complex subject, therefore.
With that in mind, cue the return of Peter Banks. But why was Banks even allowed to re-enter the band? Because of the music. When he played in other bands, he was hampered by structure, "We were giving him freedom. In fact, that's the reason why he left again later, for a second time, because of the inclusion of strings and a symphony orchestra. It was taking away, what he saw, as his part. He wanted to play that music but on his own terms," said Hagger. "He was initially allowed to come back because of his contribution. There was no sense of animosity between us. Clive and I started the band with a sense of this being 'fun'. It was to be enjoyed. The opposite was happening all around us. We wanted to be 'nice guys'. If Peter was uncomfortable and wanted to move on then fine and if he wanted to come back then ok."
That happened after Hagger himself decided to leave in June 1968, "We played in The Marquee, then a place in Highgate with The Action when they changed their name to Mighty Baby. That was one of my last gigs, if not the last gig. As I left, they advertised for a drummer and Bill Bruford filled the chair. Peter came back in August or September I think along with Tony Kaye."
So what were the reasons for Hagger leaving? "We were doing a lot of rehearsing, it was huge. We were doing a couple of gigs a week by then but it wasn't enough. I was a bit jealous of what Peter and Chris had done, being on the road, playing every night. Someone made me an offer. I talked to a band called Heaven and they offered live work practically every night, all over the place, in different countries. It wasn't the same style of music. It was all covers, though. Doors, Hendrix and so on – all for the audience."
The other band members? Well…they were not exactly happy about Hagger's departure, "They were pissed off! I called up Chris and said, 'Look, I know you have a gig next week but I'm not going to do it'"
So did Hagger have any regrets after he left and did he feel that he could have done a Peter Banks and returned later? "Are you kidding me?" Hagger spluttered, "look who replaced me. The best drummer in the world! That would have been a big cheeky. I'd moved on. I was proud of the band and got attached to it but, no, never wanted to go back."
After a year and a half, Hagger moved out of music completely, living in Paris, meeting his current wife and entering into management consulting and then, in the USA, running a NASDAC-listed software company. But what happened to Bayley?
"When I left, it was still Clive's band. They went into a strong phase of 100% rehearsal for two or three months. They'd got a manager and received finance. They went to a place called the Lucky Horseshoe cafe to do that. When they came out of there, they were already supporting Cream at the Albert Hall at Cream's farewell concert. I was sitting in a little place in the South of France and read that the guys were playing the Albert Hall. I sprung out of my chair with a "What?!" Only 150 people had come to see me the last time I played! Unbelievable shock. That was the speed that it happened. That was down to the manager."
But Bayley wasn't at the Albert Hall gig. He had gone by then, in August or September 1968. Anderson had assumed leadership of the group at this point.
"The reason? It may have surrounded this: the band said, 'Let's lock ourselves up for three months, let's really get this slick and perfect and get this show on the road.' Well now, Clive has this aversion to anything which he sees as fabricated. This is my observation, not Clive's. So, what I mean by that is, whenever you have some musical idea but then you want to clean it up, Clive goes cold. Clive wants real life, this is how it is. If it has warts on it then so be it. The moment is everything. That was why Clive left the music business. He didn't want to be involved in 'fuss'."
It was Clive who walked. He was never sacked. At this moment, MGT was in a period of pre-success. There was nothing holding Bayley to the band. No pay, no nothing.
Afterwards, the purity of Bayley's vision and application continued. He reportedely had no regrets about leaving. He looked at the success, fame and money of Yes and didn't miss any of it. The art, to him, was everything. And the change of name to Yes? That was Peter Banks, "It was done at the Lucky Horseshoe. It was when Peter came back. He wanted a more 'commercial' name and used The Who as an example. He wanted a short, three letter, memorable name. He suggested 'Yes'. It was in the transition or commercialisation of the band. It may have been another aspect that turned Clive away. You know, 'You've killed my Mabel'."
It's interesting though that, from the time Anderson joined MGT to the moment that Bayley left, the group only wrote one song together, Sweetness. Prior to that, all of the songs were Bayley and Squire compositions, "I think that Jon's vision of the sort of songs that they should be playing didn't fit with Clive's proposed compositions. But that's my speculation. I don't know for sure."
Hagger stopped playing music and didn't touch a drum stick for 10 years. He had a brief drumming sojourn after he was invited to pick up the sticks at a local club which later triggered the purchase of an electronic drum kit, just to keep his end in, as it where. It was two years ago, on a flight to Johannesburg, that he read of the death of Peter Banks of a heart attack.
"I got off the plane and contacted Clive. We'd swopped a couple of emails during the previous few years. I said, 'Clive, we really need to get together. and talk about stuff.' He said, 'Yea'. Peter's death was a catalyst. It had a profound affect on us."
So they arranged to meet in Nice, France, for dinner, "We were both nervous. I walked into a restaurant, with my wife, and saw a guy standing there. It didn't look like Clive because Clive was supposed to have long curly hair…this guy had none. My wife nudged me and said, "It's Clive. Come on." I walked over to this guy. I said, "Clive?" He said, "Bob?"
During dinner, Bayley said it, "Let's get a room, play some stuff, see how it sounds. Let's reform Mabel Greer's Toyshop." Bayley's wife collapsed with laughter, Hagger's wife did too. Hagger joined in "I thought that it was a wonderful dream. But it did happen! I found a bass player, a friend of my son's (Hugo Barré) who was into jazz/fusion. I called him up to try a jam session. His style wasn't Chris Squire, of course. We just played Beyond and Before and Electric Funeral like it was yesterday. It was an amazing experience. So we said, 'What do we do with this?'"
What they did was to contact a friend who had a studio in Paris. A number of tracks were recorded without any preparation: old and new.
"The title track Clive composed on the spot. Clive's like that, he can be very frustrating. You can be starting a number that you've been prepared to rehearse and he'll say, 'Whoa, whoa, whoa, stop, stop, stop…I just want to try this.' Then he'll compose something in front of you. So you say, 'Will you remember that?' and he'll come back with, 'Probably not,' and off you go again. He's a true artist."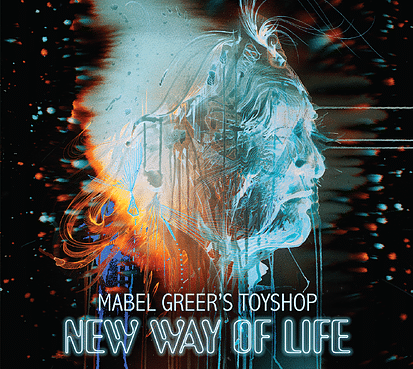 Creating the new album, New Way Of Life, was intriguing. Out of a total of 11 tracks, six stem from 1967-68 and five are relatively new. Relatively, because there's a five year old track in there too, King & Country, which has WWI themes, while the title track is brand new, "We wrote that in the studio," said Hagger.
Oceans came from an improvisation. An instrumental piece. There's a Texan upbeat song, a little Balkan piece too. There's some short and long pieces which should hold together from beginning to end, "We've tried to put some connectivity from the old to the new. So you'll hear some long – probably too long – introductions on some of the numbers."
When the tracks where initially recorded, in Paris, the band were a bare bones 3-piece, with Bayley over-dubbing all of the guitar parts. Sound's familiar, doesn't it? "It didn't sound too bad. We thought that it needed keyboards because there was stuff not coming through. We thought, who is the ideal person?"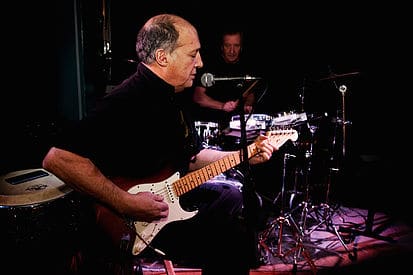 Two names were discussed: ex-MGT man, Tony Kaye and, of all people, Keith Emerson from prog legends, Emerson, Lake & Palmer. Kaye, having the previous experience with MGT's music, was the obvious first port of call. Kaye was contacted through Billy Sherwood (ex-member of Yes while both Sherwood and Kaye are part of the prog band, CIRCA),
"Billy wanted to hear the recordings, anyway. He was a life-long fan of Yes and he also knew about Mabel. He then was so enthusiastic he wanted to be part of this," said Hagger. "The idea was to put Tony on a Hammond organ with Billy doing the rest of the keys. Billy also did some extra bass parts and produced/engineered it too."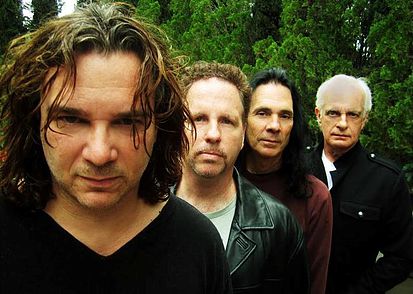 The problem with asking and/or accepting Kaye's and Sherwood's help in creating this new album, though, is location. Both reside in Los Angeles, USA. Not exactly, to paraphrase Hitchhiker's Guide to the Galaxy author, Douglas Adams, a trip down to the chemist is it? Thanks goodness for the Internet, therefore. Both musicians basically, 'posted' their audio parts of the album as a file share which were then melded into the final album.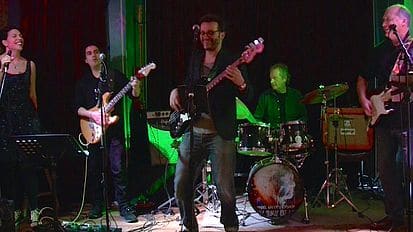 The same location issues rear their head when musing about possible live gigs for MGT, "We've talked about a gig with Tony and Billy many times but the logistics are difficult," said Hagger. "I think that the only way around it is if Clive and I went out to LA, which we could do. Tony is next generation, though. He's been around the block and he's a little tired so he's not keen on a European tour or anything like that. That would be tricky."
One interesting tangent that runs alongisde the new MGT album, is the continued existence of the original album demo recordings. The, so-called, Paris Tapes,"…made with Clive, Hugo and me, before Billy produced the music and Tony joined. The label want to publish a separate album with that music that gives a slightly different feel. It is less sophisticated but has an immediacy."
Hagger & Co are busy chappies, therefore. But, well, you've got to ask. Both Bayley and Hagger are not exactly spring chickens any more. Hagger is almost 67. When asked if he wanted to enter into the cut and thrust of being in a band again, Hagger wisely stated that he'd take it one day at a time. The problem, if it is a problem, which it probably isn't, is Bayley, "We will definitely do a second album," said Hagger. "Clive is very pregnant. There's no stopping him now. Music never leaves you. It might lie dormant but, once it's in your blood…"
LOOSE ENDS AND PUTTING RUMOURS TO BED
Mabel Greer's Toyshop is one of those legendary bands which are sometimes spoken about in hushed tones. A mythical band from mythical times. Up until this expansive feature interview, much of the facts relating to the band were based on hearsay and misinformation. All, of which, have been circulating around the Internet. Here's a few rumours straightened out and stories completed.
1: Is Clive Bayley actually related to legendary classical composer, Debussy?
"Clive says I'm a lunatic. I was convinced, in the old days, that he was. Clive has French cousins and I thought that there was a link. He happened to be talking about a book on Debussy and also his French cousins and I got the wrong end of the stick. I'm disappointed to say that I got that wrong."
2: You were known for having a, and I quote, "Wild Psychedelic Ford Thames Van"?
"There was more than one, actually. The main one was covered in artwork with gold writing messages all over the side. I was telling Clive, the other day, 'Remember the old van?' He said, 'Yea?', I said, 'Well, before Chris Squire joined us, I remember driving down the M4 and taking The Syn to their last gig. They didn't have a truck so they asked me for transport. I broke down on the Severn bridge and the guys had to grab their equipment and hitch to their gig.' And Clive said, 'No, no, no, that wasn't The Syn. We were on tour, on our way to a gig.' Whoever it was, the van was abandoned on the Severn Bridge. We never saw it again. One of Clive's French cousins took photographs of it. With us sitting on the roof. We probably painted it ourselves with others adding to it."
3: You met and played for John Peel?
"We were sharing the bill with John Peel at The Middle Earth Club in October of 1967. He was DJ-ing and we were playing. He loved us. We went back to his place. He lived in Fulham. One of those terrace houses which are worth an absolute fortune today. We'd have chats. He was doing a programme called Night Ride. He invited us down to White City studios to record a session for his show.
"It was a huge open studio, only the drums were behind a glass partition. We effectively played live. It wasn't like a studio recording. We just played live and they laid it down. Unfortunately, the quality of the tapes were very poor. They were reel-to-reel tapes designed to broadcast TV. They were not meant to be used in mixing or edited and all we currently have is a recording of recordings. At the moment, the originals are with the BBC. We are hoping to get them back and remaster them. I'd like to do that. There's some quality there.
"At that time, John Peel was very cool, very calm, collected and thoughtful. He would get so enthusiastic. If he heard something he liked, he would do everything he could to help those people. He was a lovely guy. We played with him a few times at Middle Earth.
4: I hear that you are going into the Guinness Books of World Records for the longest time between a band forming and then releasing their debut album?
[A period of silence ensures until Hagger, with some reluctance, speaks] "It was a suggestion from the label. We worried about being ridiculed for that. We are taking a lead form the label. We're staying right out of it. We're unsure. It doesn't sound very psychedelic to me, does it?"