The Article
MC3500 MK II AMP FROM MCINTOSH
24th January 2022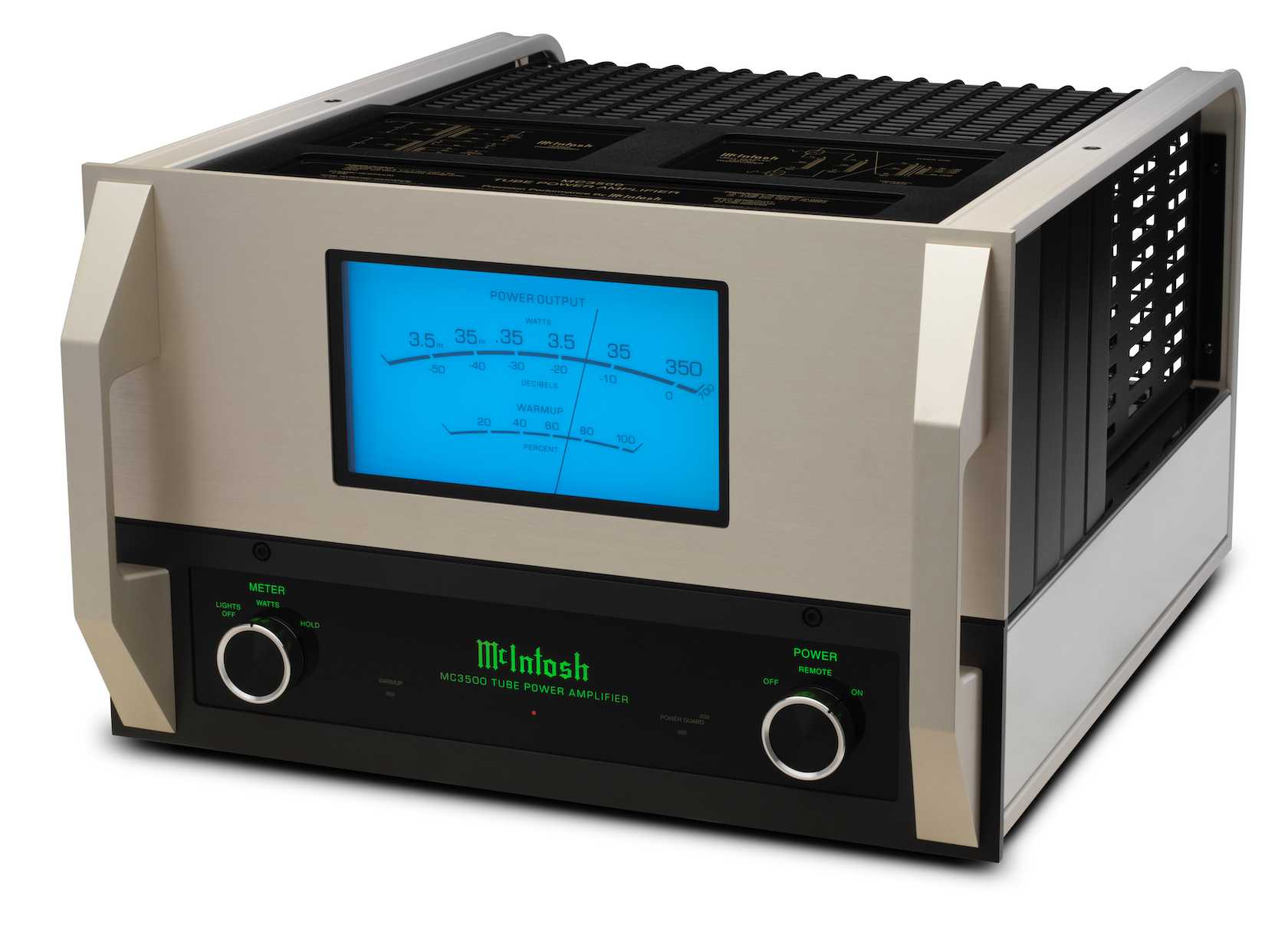 Apparently, the Mk.I was the power amplifier used to power the sound system for the Woodstock Festival back in 1969. This is the Mk.II version of that original monoblock design
Pushing out 350W,  the MC3500 Mk II uses the company's Unity Coupled Circuit output transformer and a fully balanced driver section that utilises three 12AX7A valves and one 12AT7, while the output is powered by eight EL509S high-power output valves, specifically chosen due to the similarity to the 6LQ6 'sweep valves' found in the original MC3500.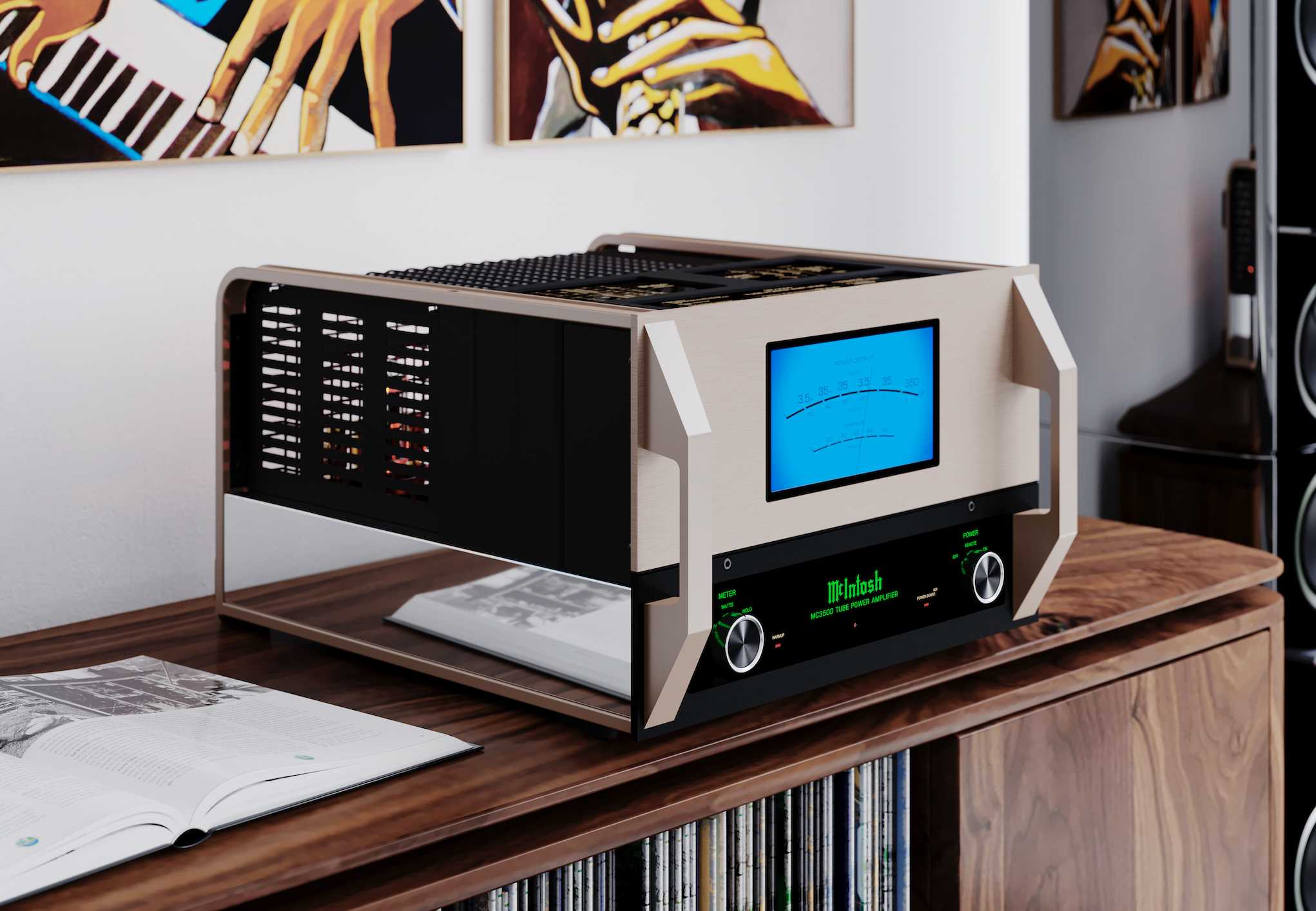 The valves are located behind the power and output transformers,and are covered by a 12-gauge stainless steel wire cage.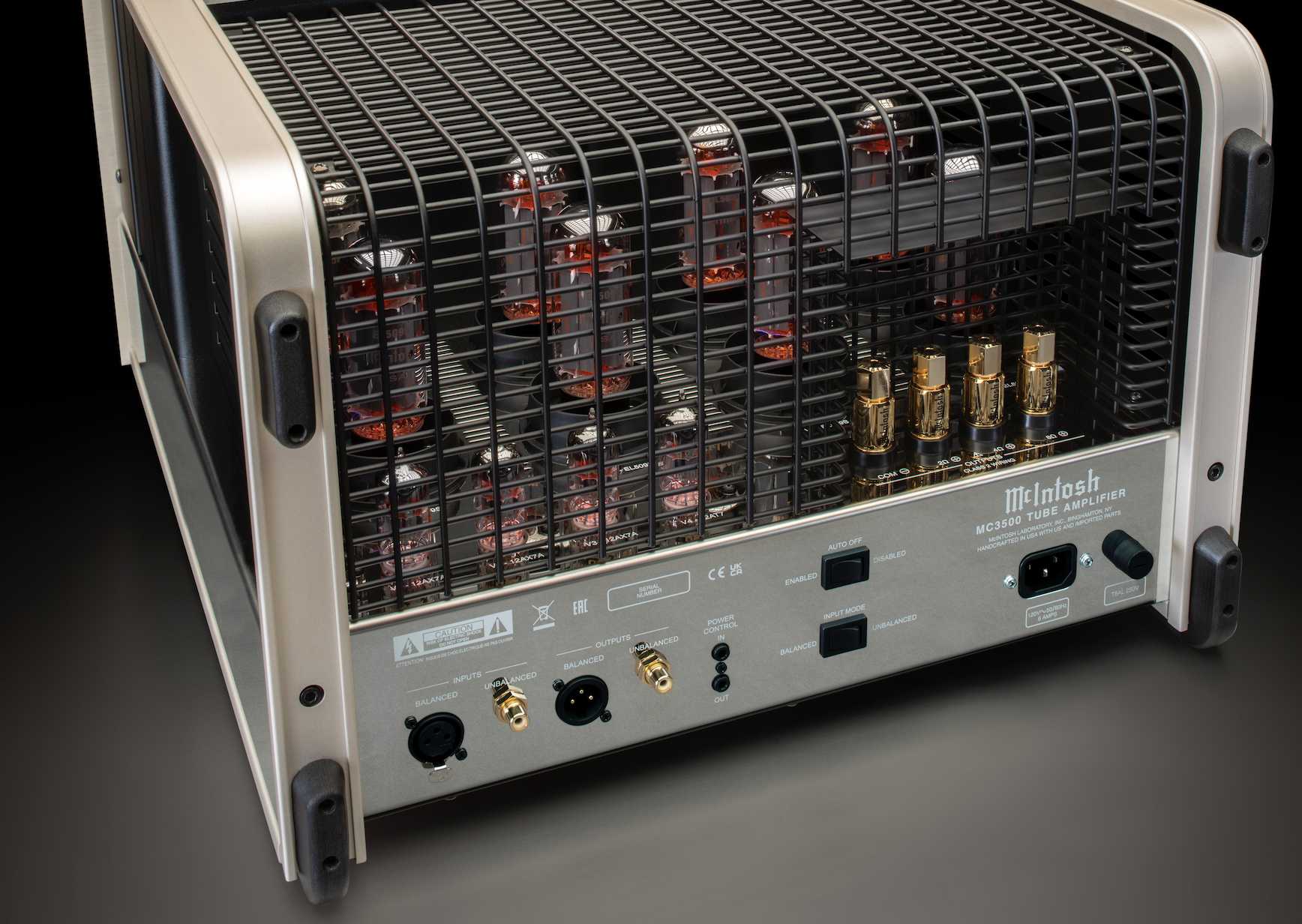 The Mk II also replicates the black rubber bumpers found on the original amps that both allowed them to be temporarily stood upright for shows, and were big enough to prevent damage during setup at concerts.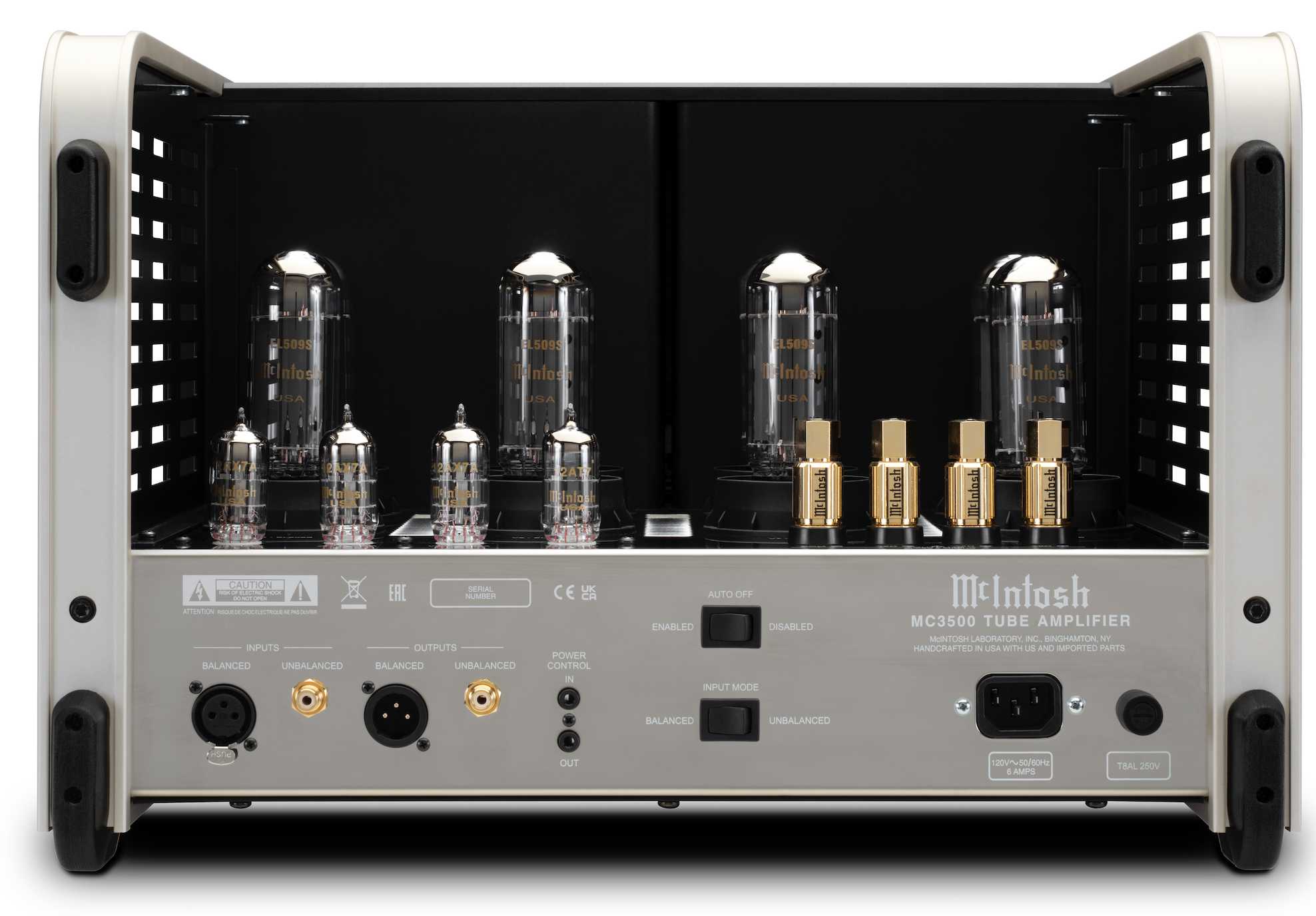 The machined aluminium front panel has a bead-blasted finish with gold anodising that emulates the original design and just as in the original, the MkII includes an output meter (though this version is larger and centred on the front panel rather than offset to the left side). Price is £16,995.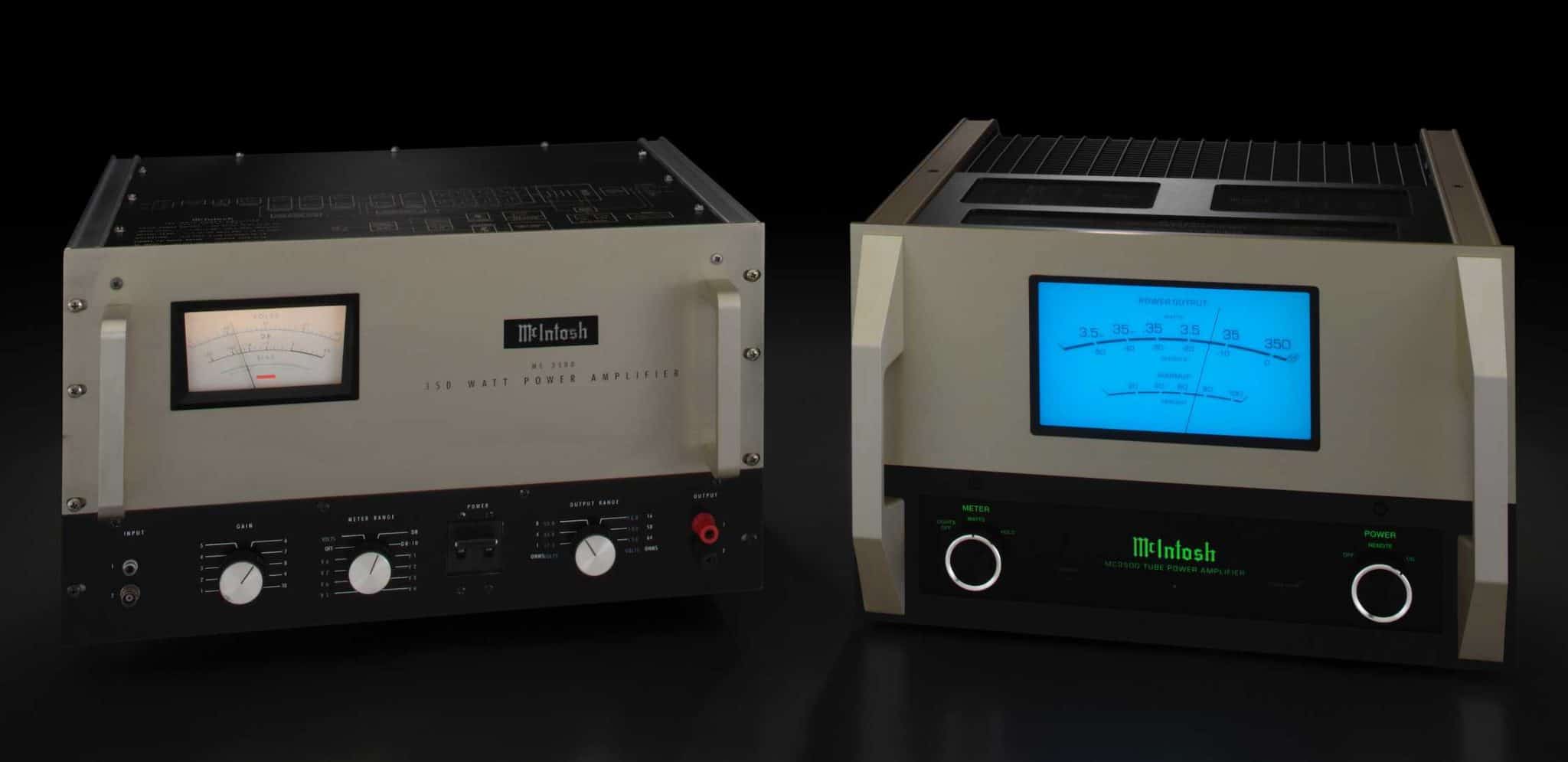 Contact: www.finesounds.uk