The Article
The Rolling Stones' Live at the the Tokyo Dome
22nd February 2016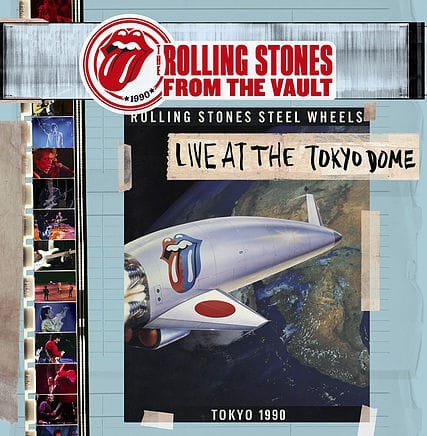 From The Vault series continues with Live at the the Tokyo Dome a Japanese performance from 1990 during the Steel WheelsWorld Tour.
The 10 shows in February of that year were the first concerts the band ever performed in Japan. This audio was previously available for download in 2012 via the Stones Archive but this is the first physical release. As with previous 'From the Vault' sets, the footage has now been restored and the sound has been newly mixed by Bob Clearmountain.
This new Tokyo Dome release is available as a DVD+4LP vinyl set, a DVD+2CD edition as well as individual blu-ray and DVD offerings.
Live at the Tokyo Dome 1990 will be released on 30 October 2015.