The Article
Kula integrated amp from Mola Mola
20th January 2021

The Kula features an optional phono and DAC stages. Newly developed power  amplification is included which outputs 2 x 150W into 8 Ohms
The Mola Mola Makua-inspired layout features a line stage. The Kula also includes three pairs of balanced and single-ended inputs.
Also check out the Furutech binding posts, connected to the PCB using Kubala·Sosna cable.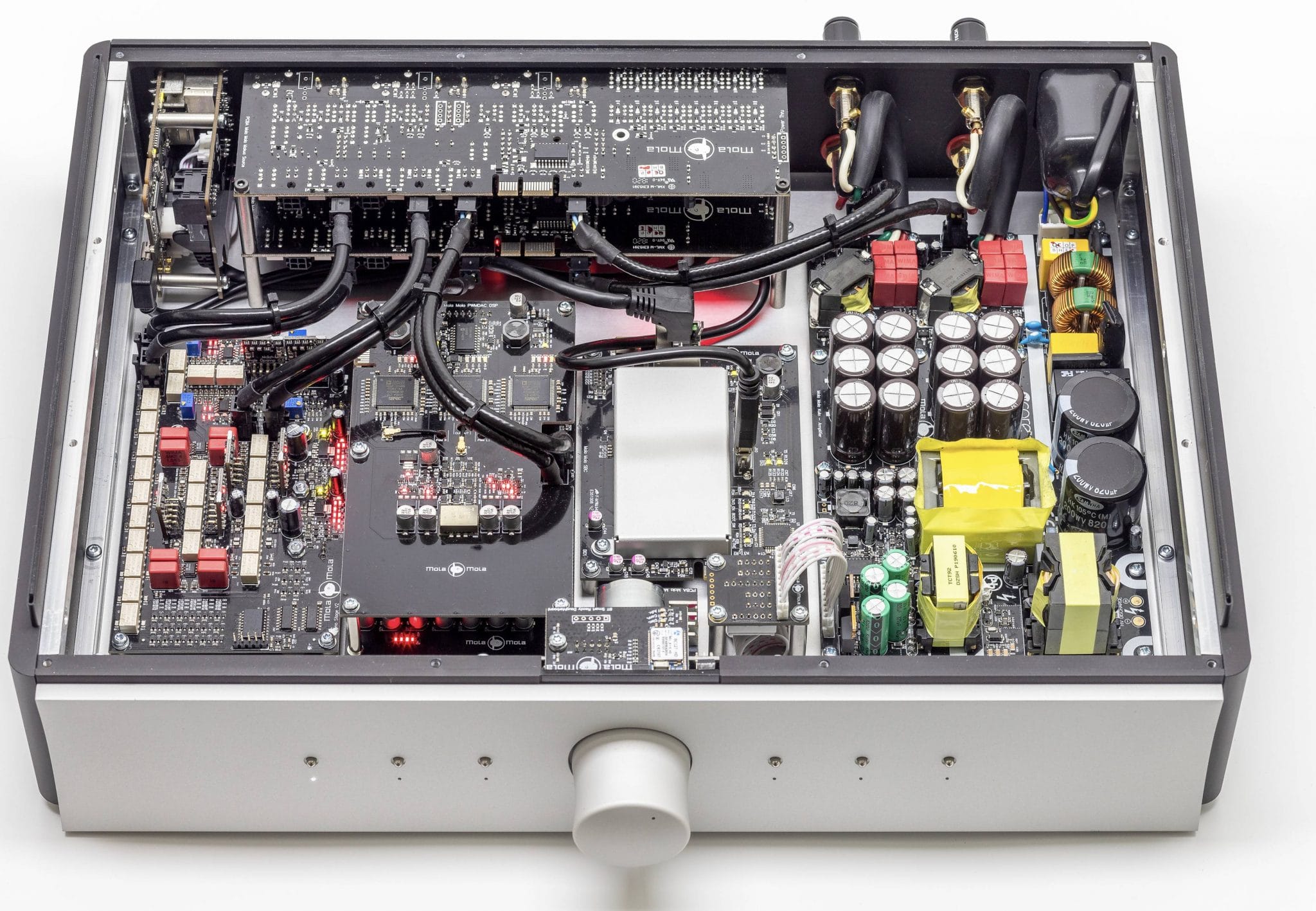 The Mola Mola Kula MC/MM phono stage and modular DAC section are optional extras.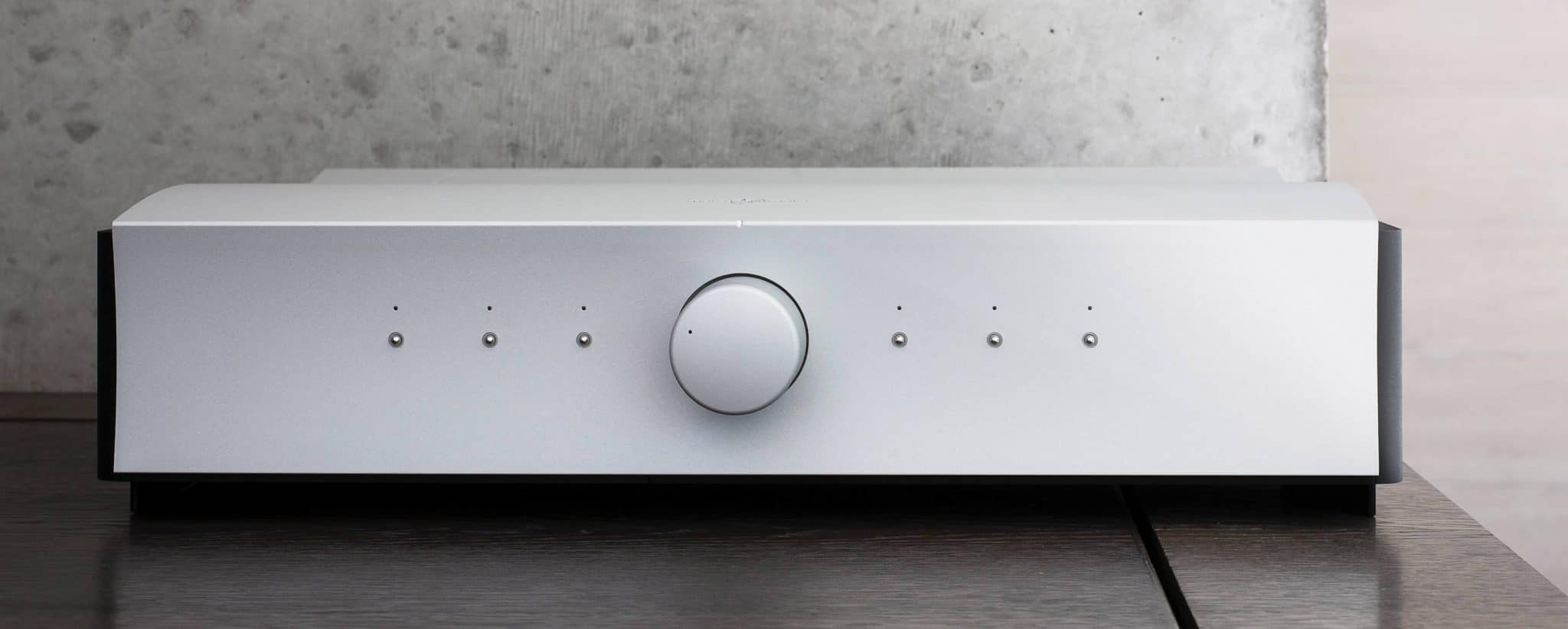 The phono stage supplies independent adjustable settings. 

It's been a little while since I heard anything about DACs from this company but the Kula 32bit DAC (also used by the Tambaqui stand-alone unit) features five digital inputs including USB, optical, AES, Roon-ready endpoint and Bluetooth.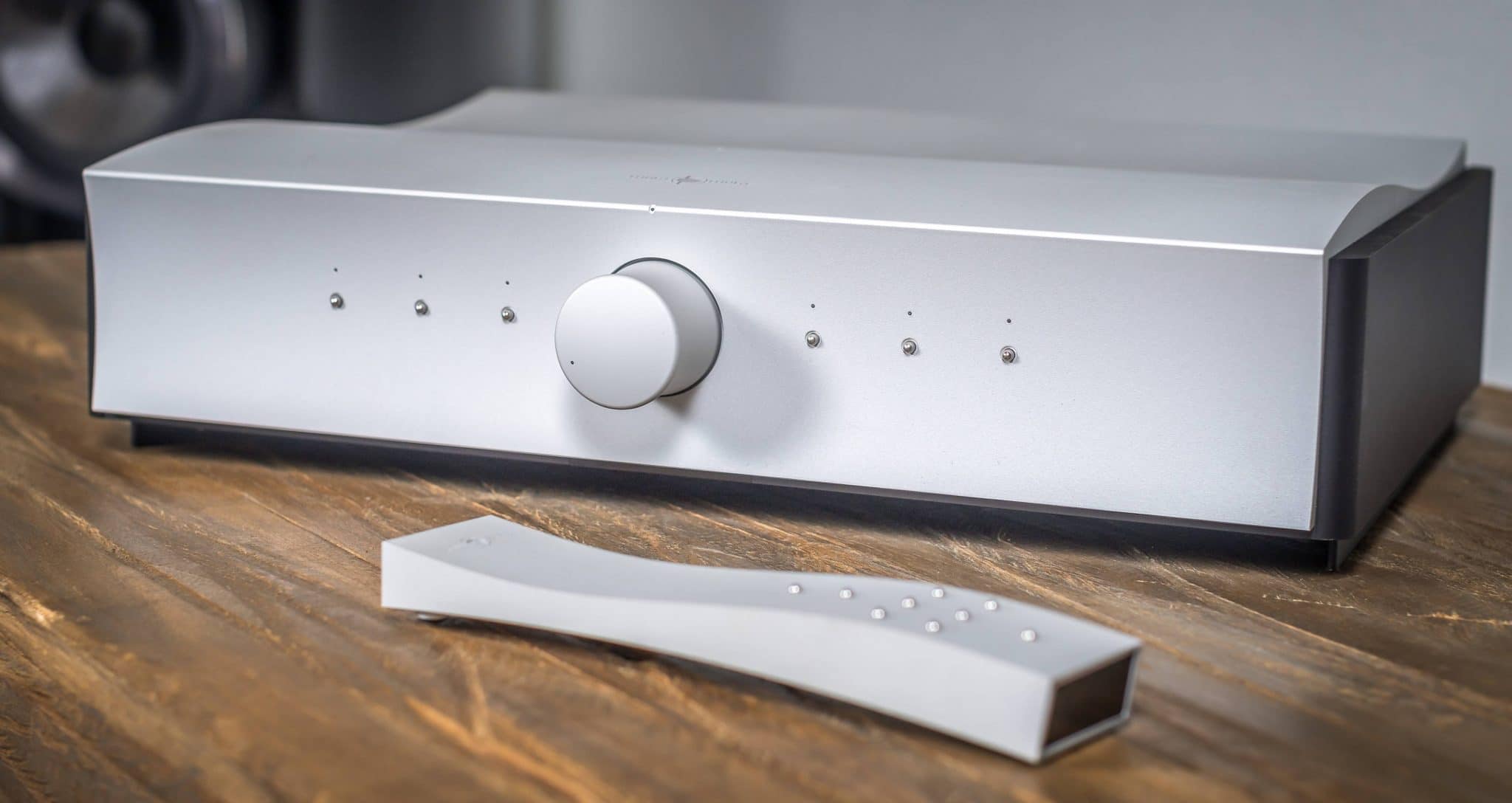 A remote is an option but you can use an app too.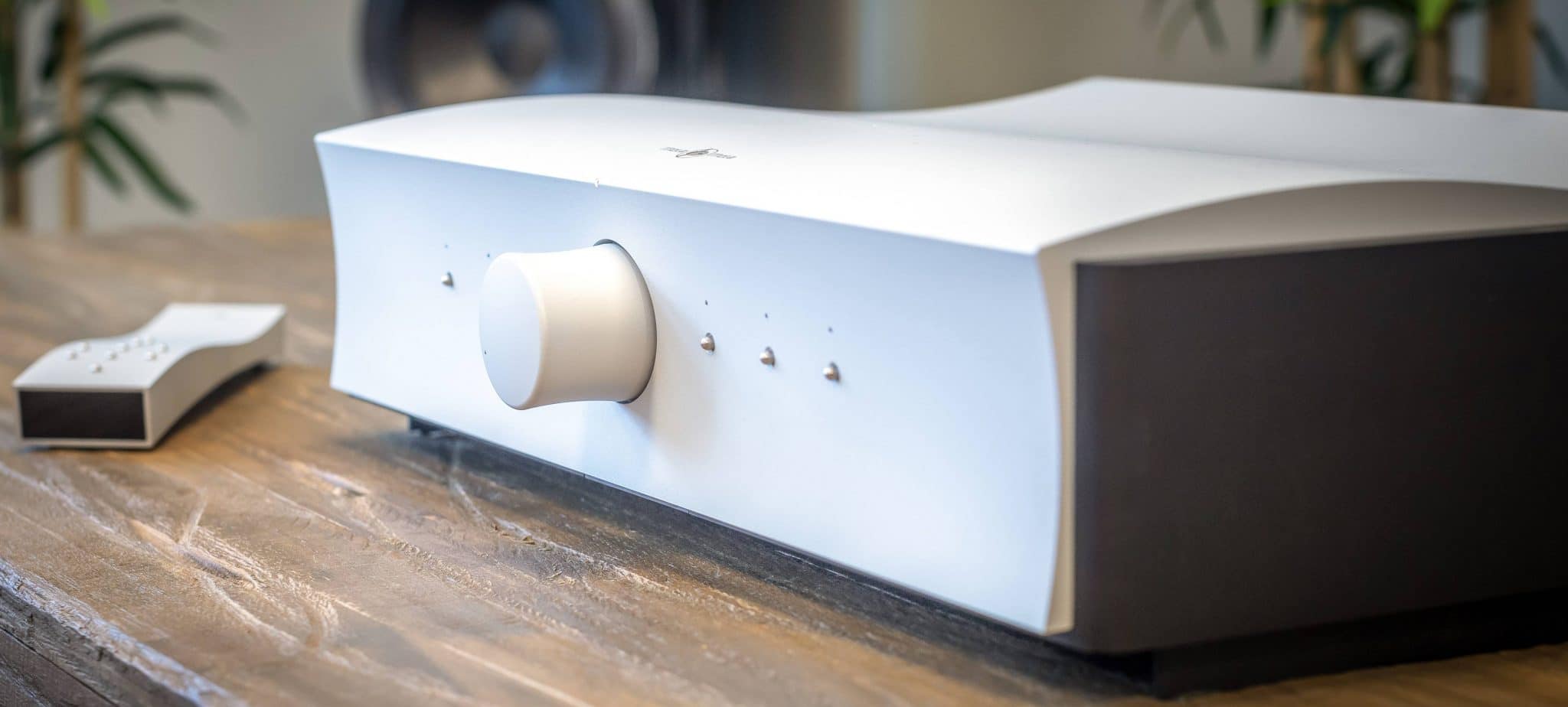 Spanning 420 x 110 x 370mm the Mola Mola Kula weighs in at 11kg. The amplifier is priced at £9,999, the DAC is an extra £5,999 while the phono stage option is £1,799. 
For more information this amplifier, click www.sounddesigndistribution.co.uk