The Article
Bruno Putzey's Mola-Mola amplifiers come to the UK
19th August 2016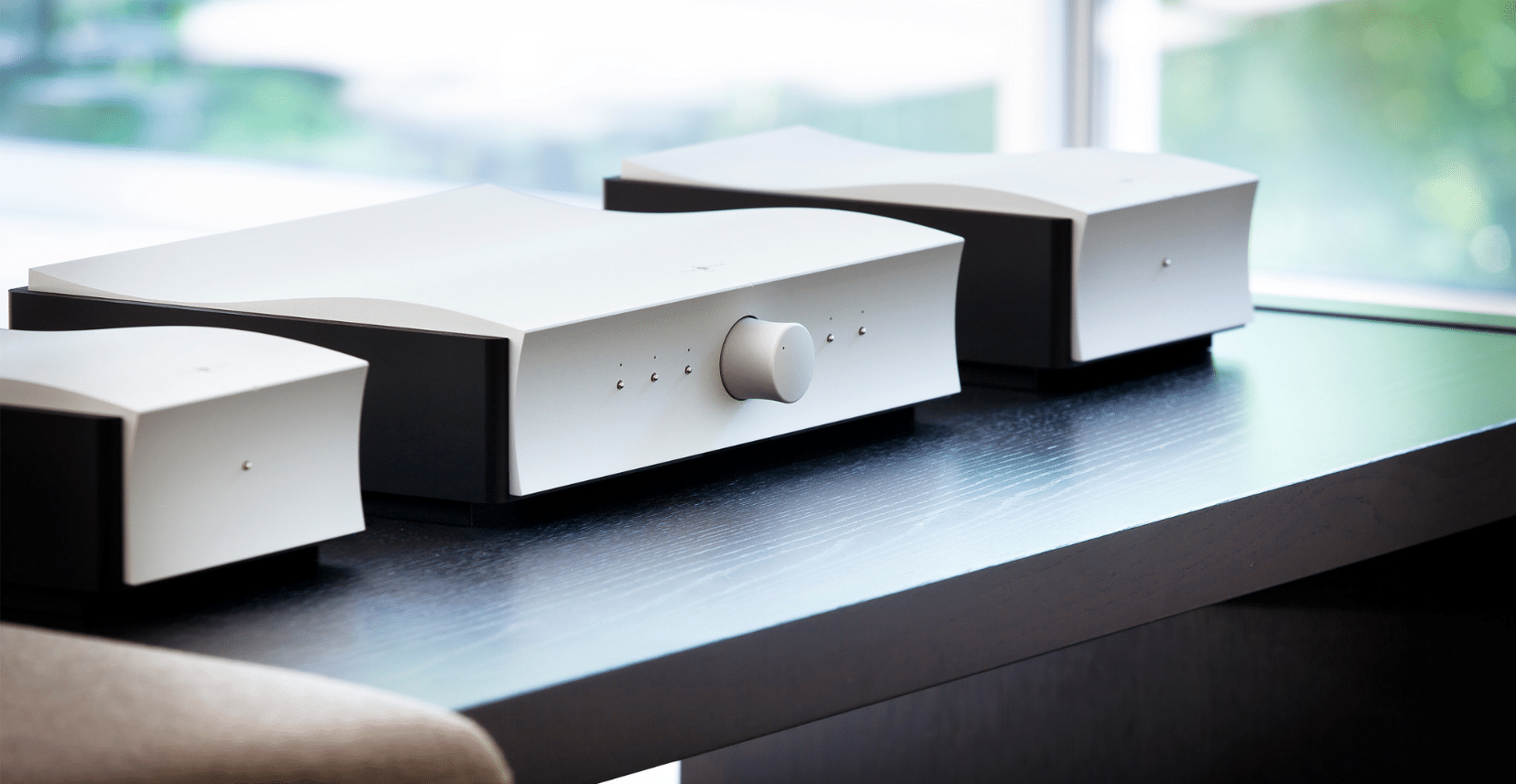 UK Distributor, Sound Design Distribution Ltd, has signed a UK distribution deal with the esoteric Mola-Mola hi-fi separates brand. Mola-Mola is the brainchild of Bruno Putzeys, originator of Universal class-D (UcD) in 2001 while at Phillips and as chief tech guru at Hypex, responsible for the development of its NCore Class-D amplifier technology.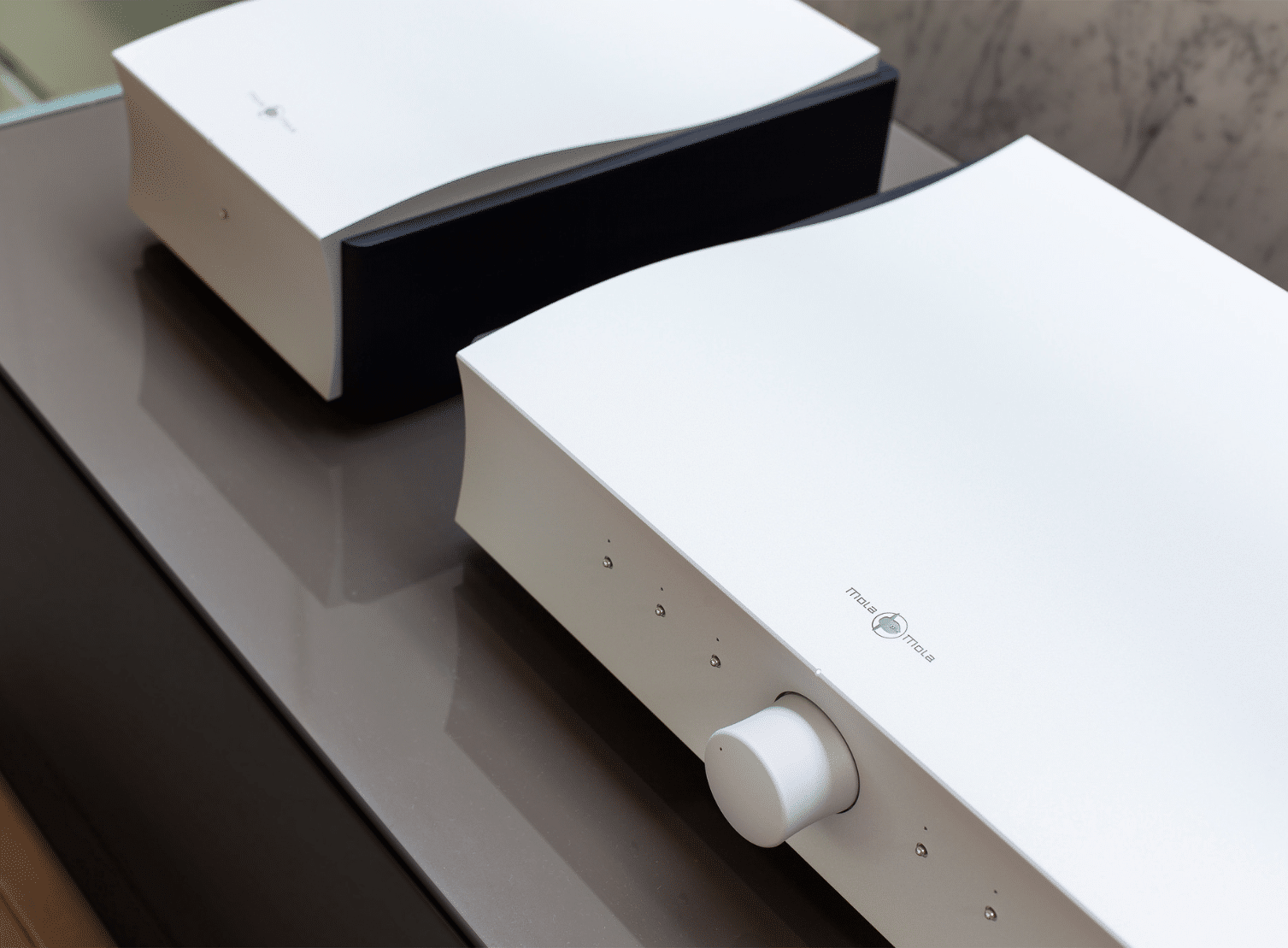 Presented in rippled all-aluminium enclosures the 'Makua' Control Amplifier, complete with modular DAC and phono options and 'Kaluga' Monoblock power amplifiers will be the first Mola-Mola designs to be made available to UK audiophiles.

The Makua is a fully balanced gain stage and routing matrix, accommodating optional DAC and phono stage modules and programmable via a dedicated App through USB or Bluetooth to access any combination of channel, processing and routing. Via the phono stage option for instance, vinyl-lovers can connect up to five turntables and program the settings individually for each.  All five inputs are switchable between XLR and floating RCA connections, and all can be assigned as either phono or line.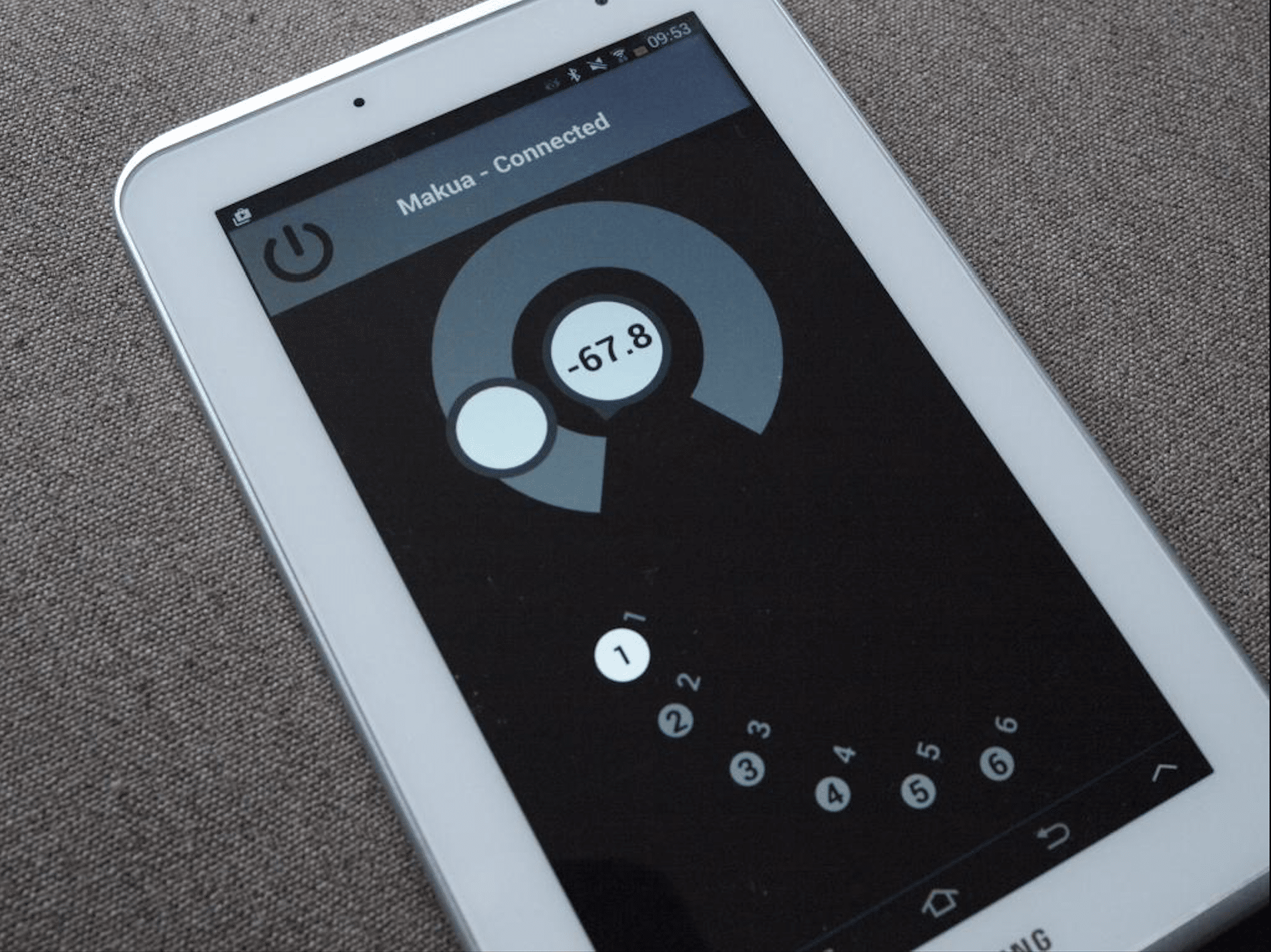 All stages in the Makua employ discrete amplifier modules using a little known topology called 'single-ended driven differential', which prevents noise from propagating all the way through to the outputs (paralleled for bi-amping). The relay-based volume control directly controls the gain of the output stage. The dynamic range and linearity of this arrangement are much greater than those of stepped attenuators.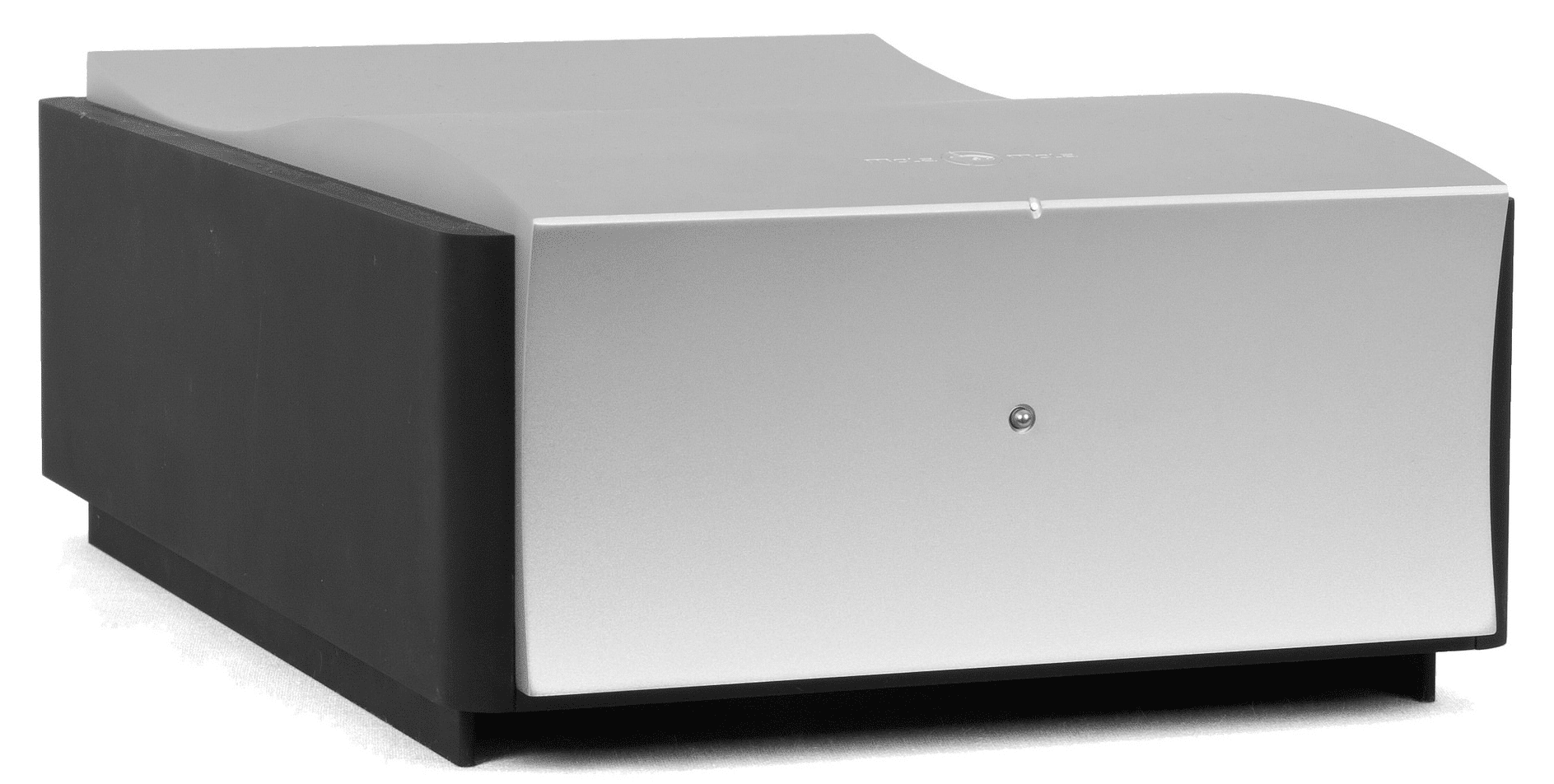 Based on Bruno Putzeys' Ncore technology, the Kaluga amplifier offers a circuit derived from the Hypex NC1200 amplifier, featuring short, isolated signal paths and eliminating board-to-board connectors in favour of star-quad cables soldered directly to the circuit board. The input stage on a separate circuit board uses the same discrete buffers as those found in the Makua pre-amplifier. The redesigned output filter uses monolithic capacitors.

The Mola-Mola DAC was designed from the ground up using circuits and digital algorithms developed entirely in house. The converter is a three board stack that fits in one of the option slots in the Makua preamp. On the first board, all incoming digital audio is upsampled to 3.125MHz/32 bits and converted to noise shaped PWM. The two remaining boards are mono DACs, in which a discrete 32-stage FIR DAC and a single-stage 4th order filtering I/V converter convert the PWM into analogue with 140dB SNR. This is near the theoretical limit for 24-bit files and far beyond that of even quad-speed DSD. A standalone version of the Mola-Mola DAC is in the final stages of development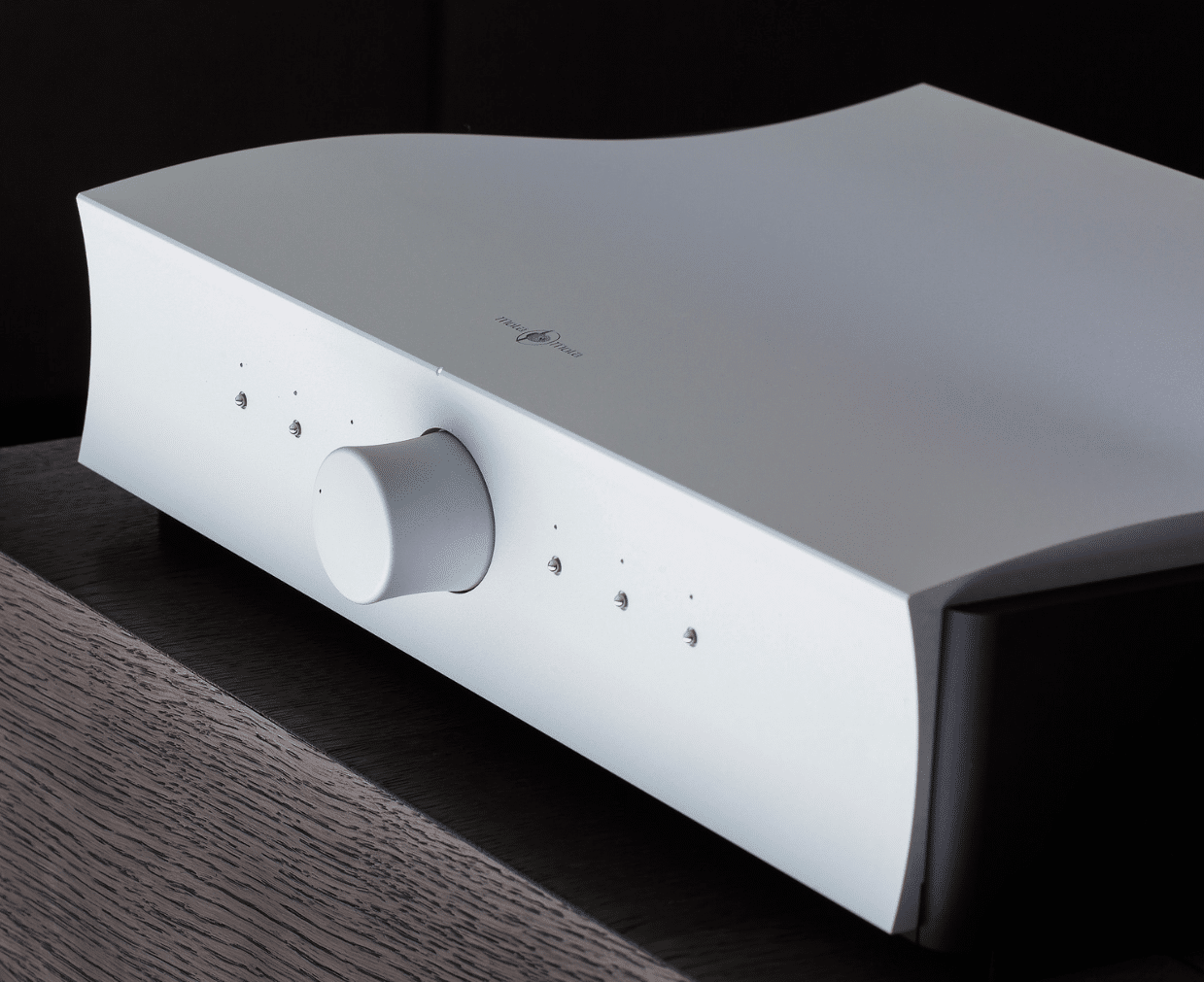 Finally, what was originally intended to be a simple RIAA add-on for the Makua Preamp has quickly developed into fully fledged phono stage. Unlike the more common arrangement of MC head-amp feeding the MM stage, the two stages are fully independent, realising an equally short signal path for both. Input gain is switchable in 5dB steps over a 40dB range. Input resistance and capacitance are individually switchable. Available EQ settings cover practically all known cutting curves ever used, including most 78RPM.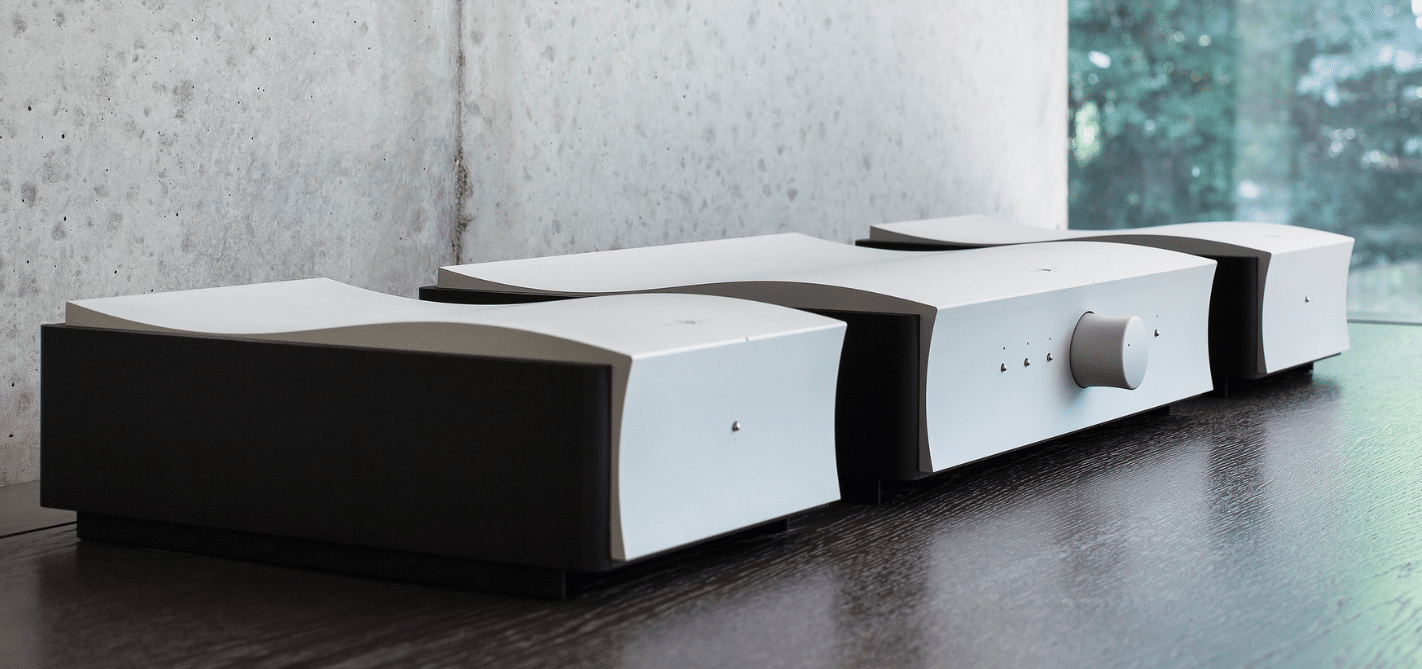 Price? Makua – £7,299; Kaluga (each) – £4,999; DAC board for Makua – £3,999; Phono stage for Makua – £1,699
Call 0800 009 6213 or [email protected] for more information.