The Article
Kraftwerk's Two, Green Cone: never properly (or at least officially) re-released
22nd February 2016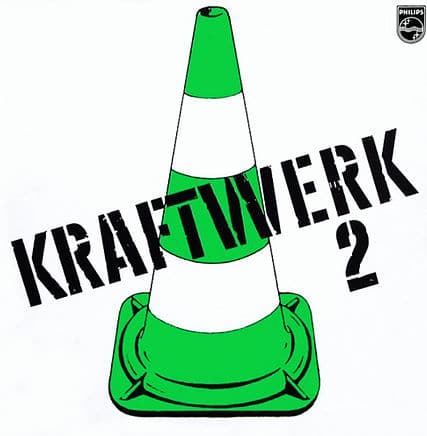 Kraftwerk 2, like '1', has never been properly (or at least officially) re-released.
Hütter/Schneider work again with Conrad Plank as coproducer and engineer. The Kraftwerk sound is well on the way here with drum machines in the frame. The album might not represent classic Kraftwerk but the music manages to stand alone and is worthy of listen in its own right.
Again, expect a release around 1-3 weeks or so (no firm dates, I'm afraid).