The Article
The Kinks' Mono Vinyl Box Set: Contains 10 Discs
22nd November 2016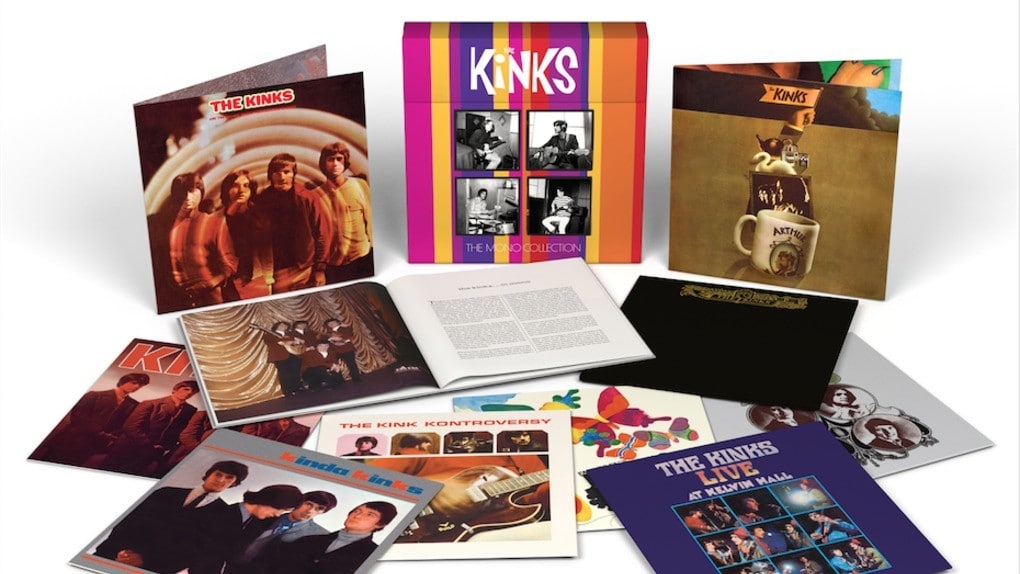 The Mono Collection contains 10 discs from 1964 to 1969, all on 180g vinyl
The Mono Collection packages the first eight albums in  mono, including Live At Kelvin Hall. The set also includes the bonus double LP compilation The Kinks (aka The Black Album) plus a hardcover 48-page book including never-before-seen photos and new interviews with Ray Davies, Dave Davies and Mick Avory.
---
The list in full, is:
· Kinks
· Kinda Kinks
· The Kink Kontroversy
· Face To Face
· Something Else By The Kinks
· Live at Kelvin Hall
· The Kinks Are The Village Green Preservation Society
· Arthur (Or The Decline And Fall Of The British Empire)
· Kinks (2 LP Black Album)
---
With the exception of North America, each box there will be an exclusive bonus 12″ × 12″ collectors print, a limited number of which will be signed by the band.
This Box Set is a strictly limited edition with a one time manufacturing run.
All of the original albums in the box set were cut by Kevin Gray at Cohearent Mastering, supervised by Andrew Sandoval, direct from the original UK Pye NPL analogue mono masters. Only analogue EQ was used in the process. The 1970 compilation album, The Kinks (Black Album), was recompiled from flat digital transfers of original analogue masters and was cut to match the original LP. First UK Pye pressings of all of the albums were used in comparison to tapes to insure period accuracy with level, track spacing and artwork.
Out now, it costs £160.