The Article
KII THREE Active Speakers with Six Drivers
29th January 2018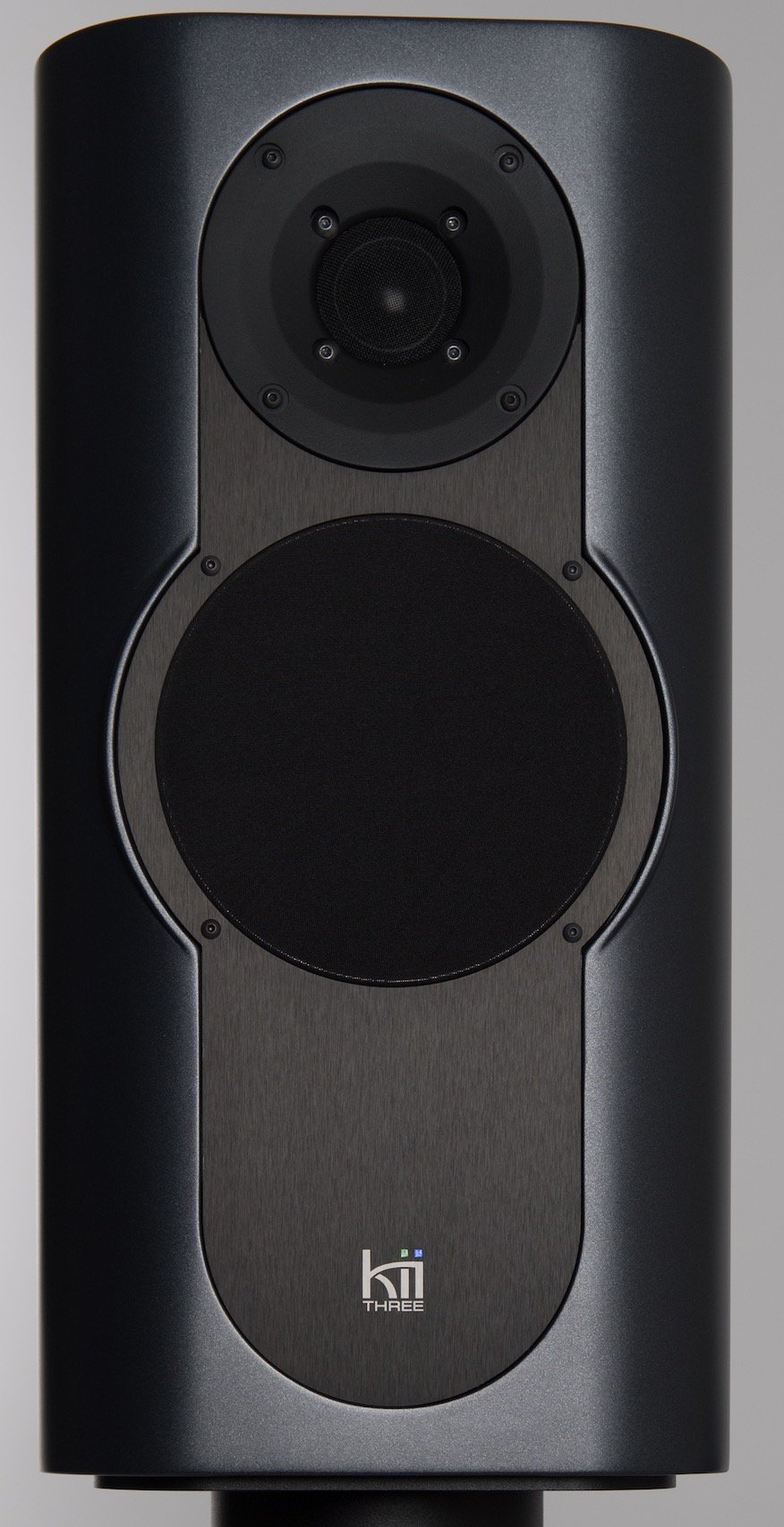 Spanning 20x40x40cm, the Kii THREE system uses proprietary Active Wave Focusing filters and six drive units (a front-firing 25mm wave-guided tweeter and 127mm midrange, two side-firing and two rear-firing 165mm woofers)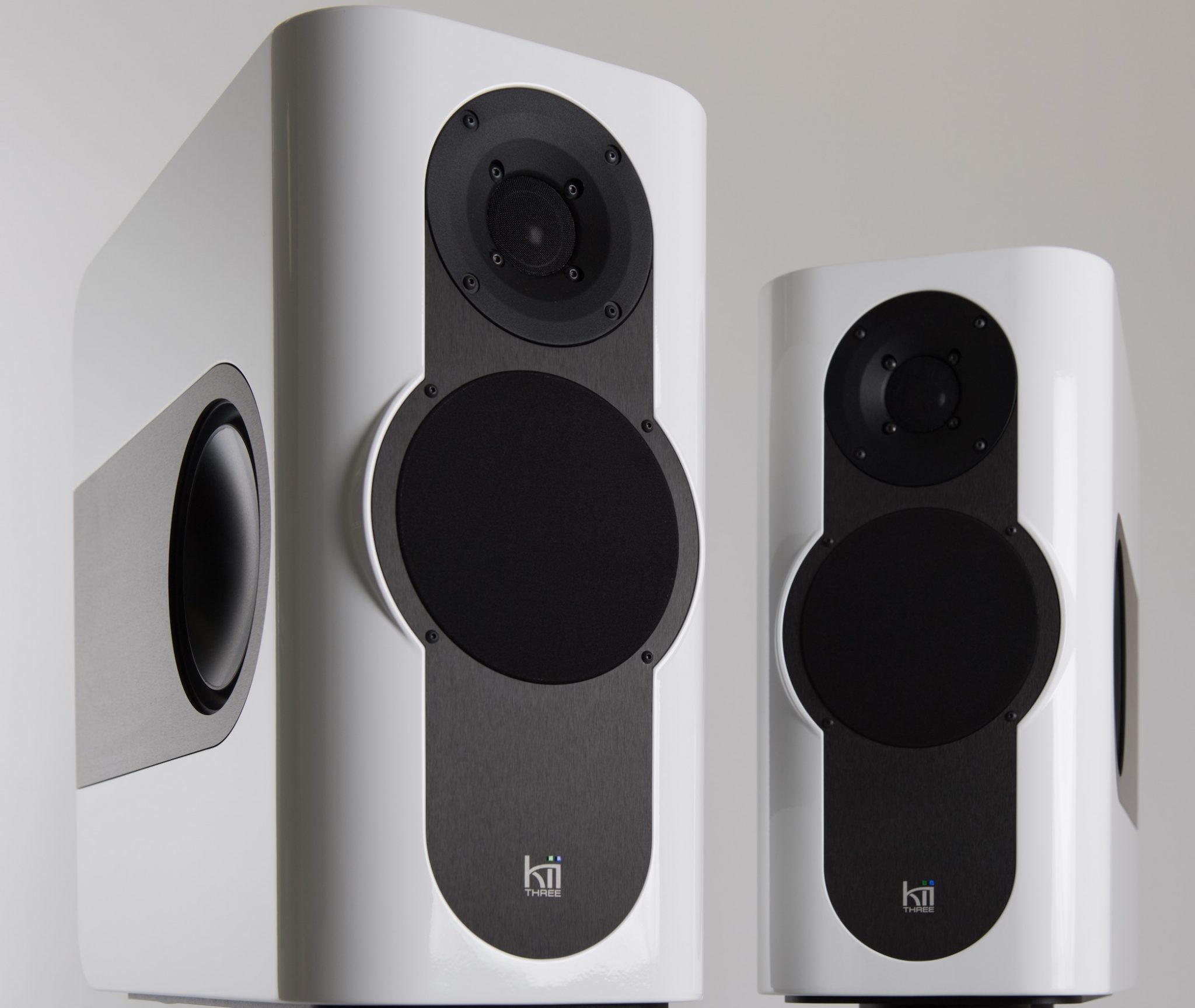 Active speakers are seemingly growing in popularity. Bryston recently announced its new design, for example.
On the new Kii THREE models, the DSP is responsible for keeping the drive units within their safe operating range by adjusting the AWF filters. Designed in sympathy with the DSP, amplification comprises six 250W Ncore power amplifiers (one for each driver) arranged on twin three-channel boards installed in the side panels of the Kii THREE.
There is an XLR input (selectable analogue L/R or AES/EBU digital audio signals). All digital inputs are up-sampled and re-clocked using Kii's own jitter rejection algorithm.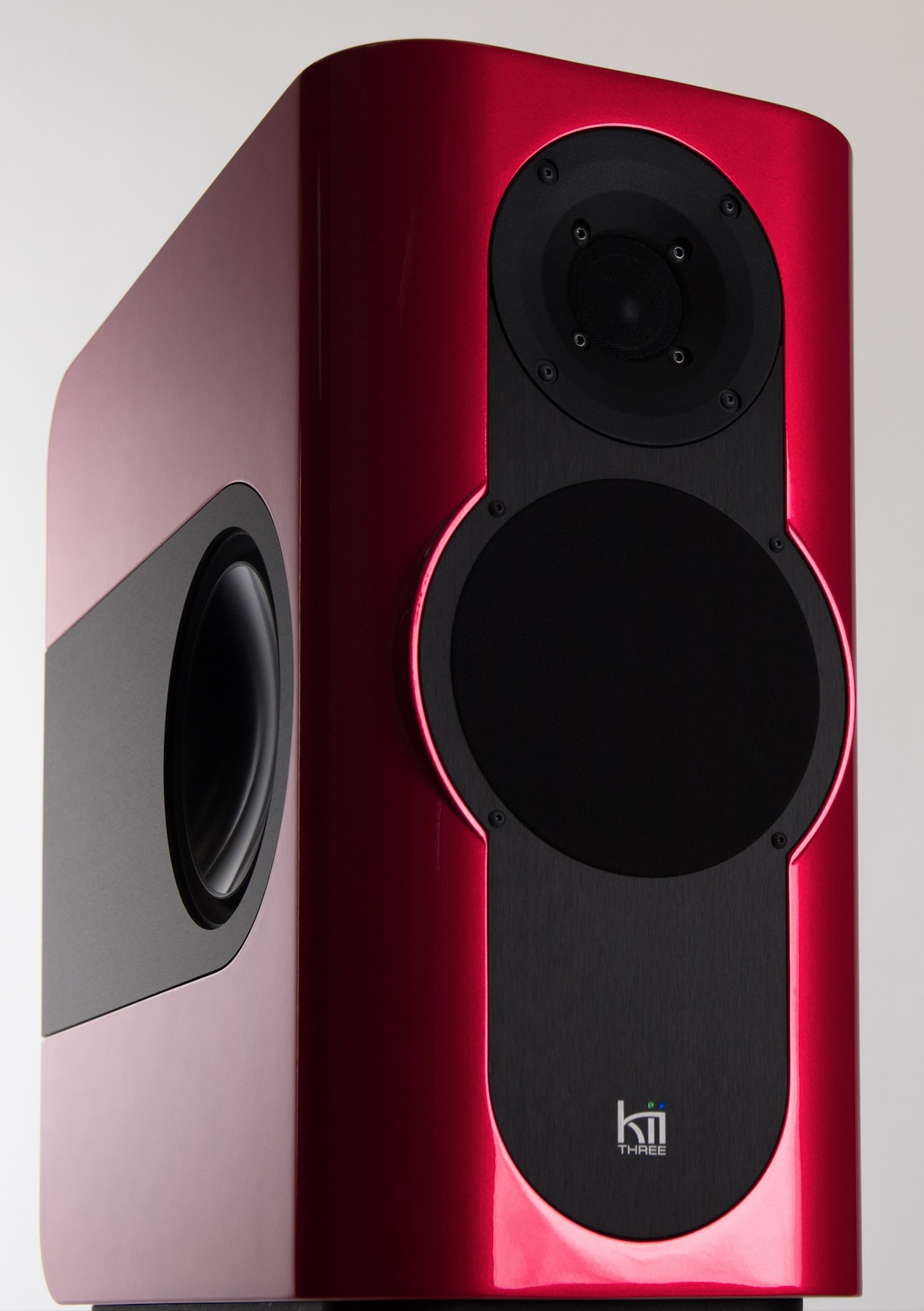 The connector panel also features twin Kiilink RJ45 input/outputs (CAT cable included) for connecting other Kii products or the 'Slave' Kii THREE when the stereo digital AES/EBU is used. A 16 position (free/wall/corner) Boundary switch allows the Kii THREE's DSP to compensate for room positioning and a 'Contour' control selects from 14 preset EQ curves (+ flat-position) to fine-tune the system's linear frequency response according to personal taste.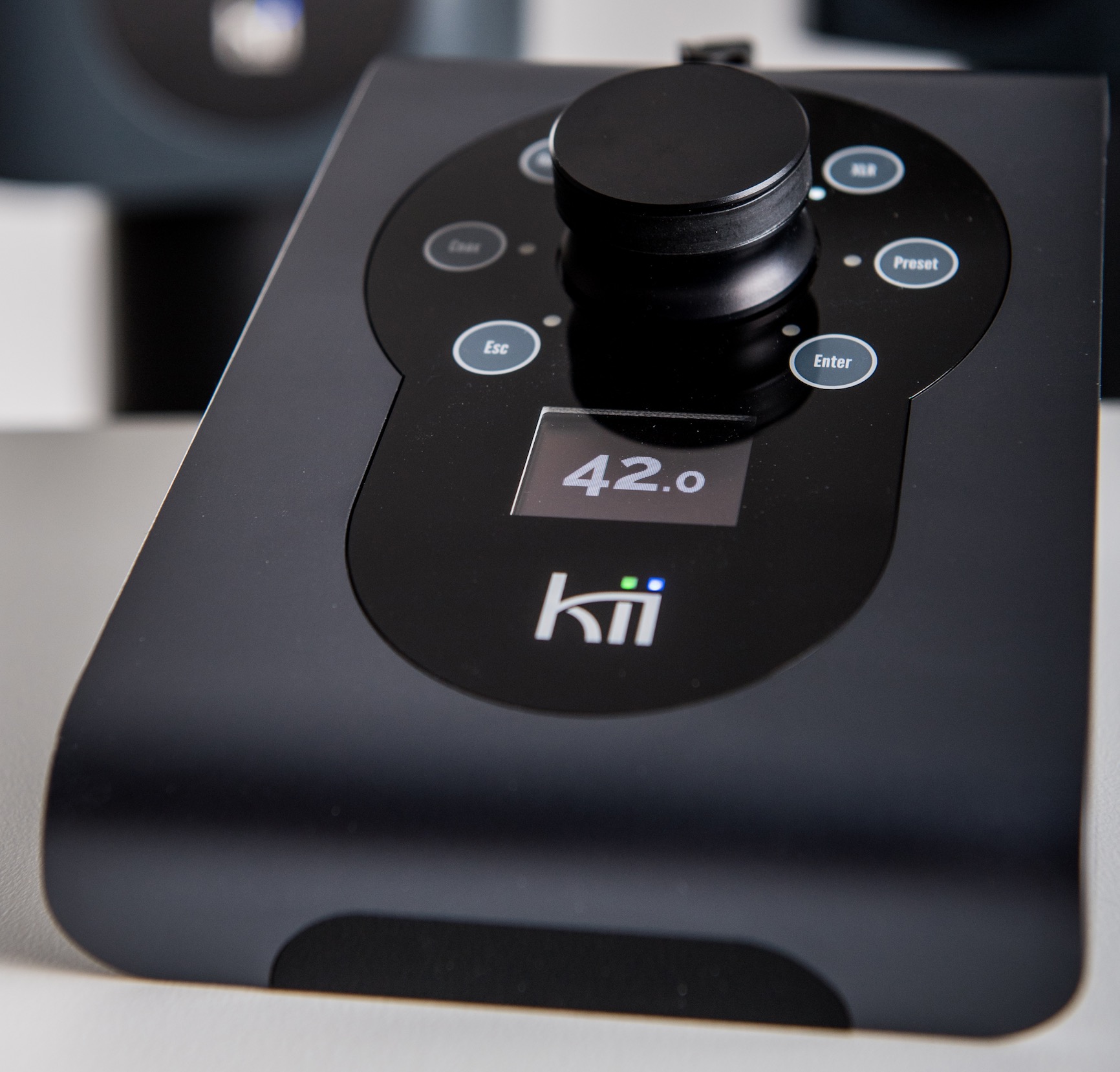 The Kii CONTROL preamp/USB Interface allows a Kii THREE pair to perform as a complete audiophile playback system combining touch-control of input selection, volume control, power, finer EQ calibration and preset memories with the facility for a further three digital inputs: Coax SPDIF, Optical TOSLINK and USB (up to PCM 24/384kHz and DSD64/DSD128 on USB).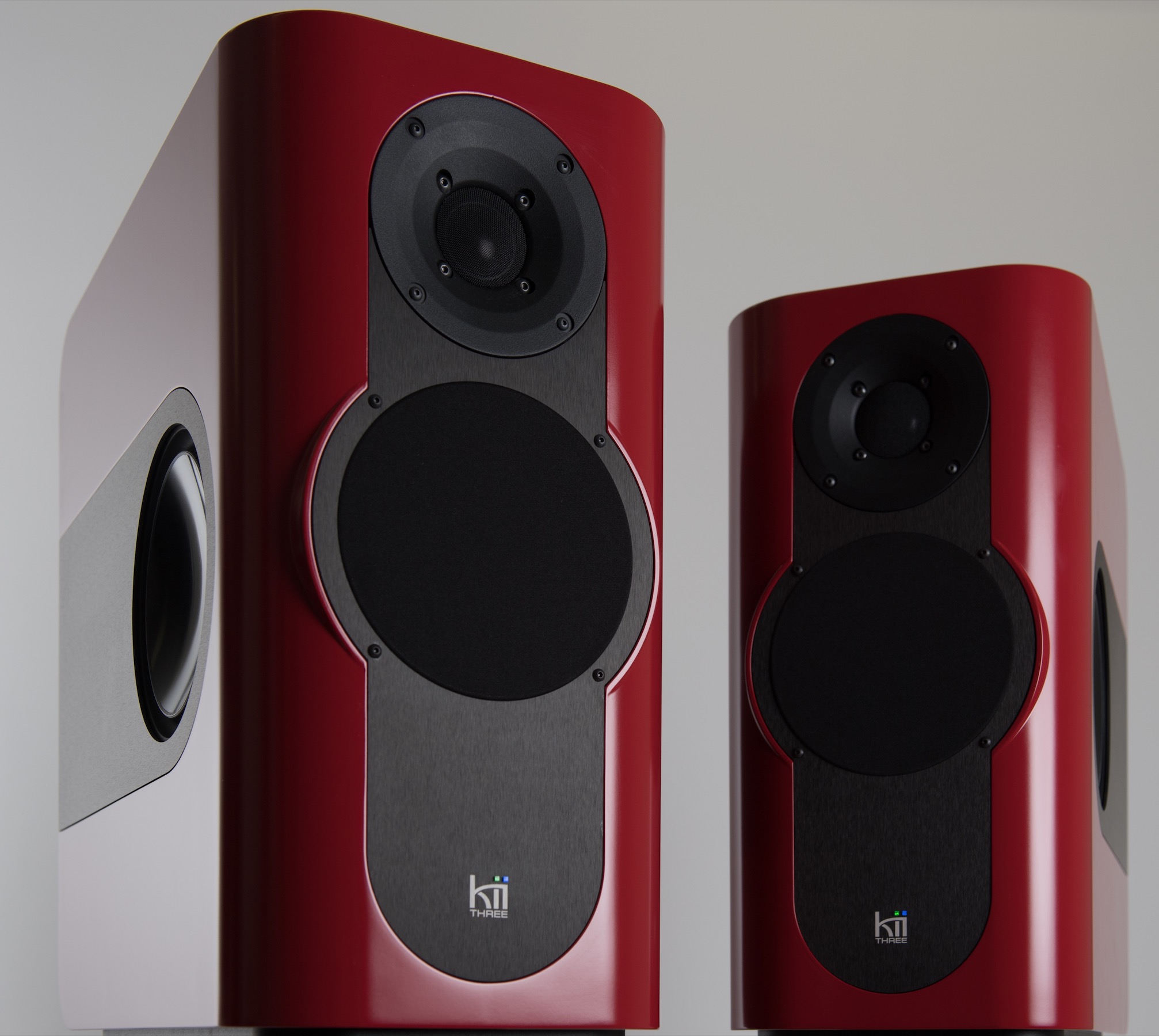 The Kii Control connects (and is powered) through a single CAT cable (included) and menu navigation is aided by an integrated OLED display. Alternatively, the main Kii THREE system functions such as volume, source and mute can be remote controlled via IR Remote (RC5 type or Apple Remote). At 70 cm tall and of RAL-9005 black powder-coated high quality steel, the Kii THREE custom stands are sand-fillable.
 The Kii THREE is available in two standard colour schemes: High Gloss White and Graphite Satin Metallic. Any custom colour in a choice of high gloss, matt or metallic finishes can be ordered for a surcharge. The brushed aluminium driver panels are anodized in RAL-9005 black to match the stands.
Kii THREE stereo system (2 x Kii Three active speakers with Kii CONTROL)
Standard colours: £12,480.00
Kii THREE stereo system (2 x Kii Three active speakers with Kii CONTROL)
Custom colours: £13,480.00
Kii THREE speaker system (single speaker), standard colours: £5,495.00
Kii THREE speaker system (single speaker), custom colours: £5,995.00
Kii CONTROL (preamplifier, USB, SPDIF, TOSLINK inputs): £1495.00
Kii THREE stands (pair): £995
To learn more, call 0800 0096213 or click sounddesigndistribution.co.uk