The Article
Juke Box S2 Lifestyle System From Pro-Ject
3rd September 2018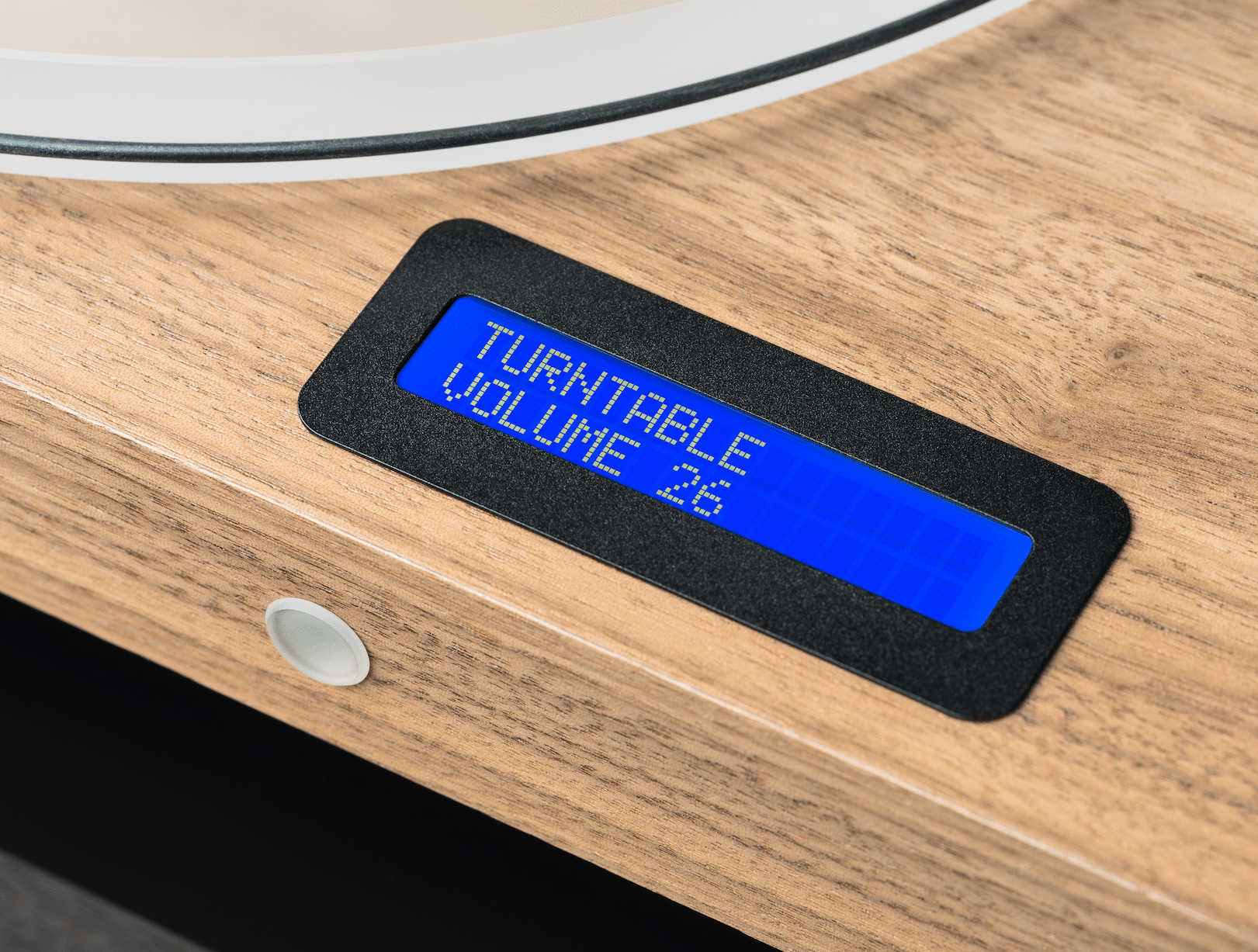 The Juke Box range has a second entrant at a higher price, Paul Rigby reviews the Pro-Ject Juke Box S2 and the larger system package
When I was a kid in the 70s, lusting over hi-fi, I would dip into mail order catalogues. Now, they are incredible documents of social history. Then, they were a cheap method of buying an array of products over 20 or more weeks for 75p a week or somesuch.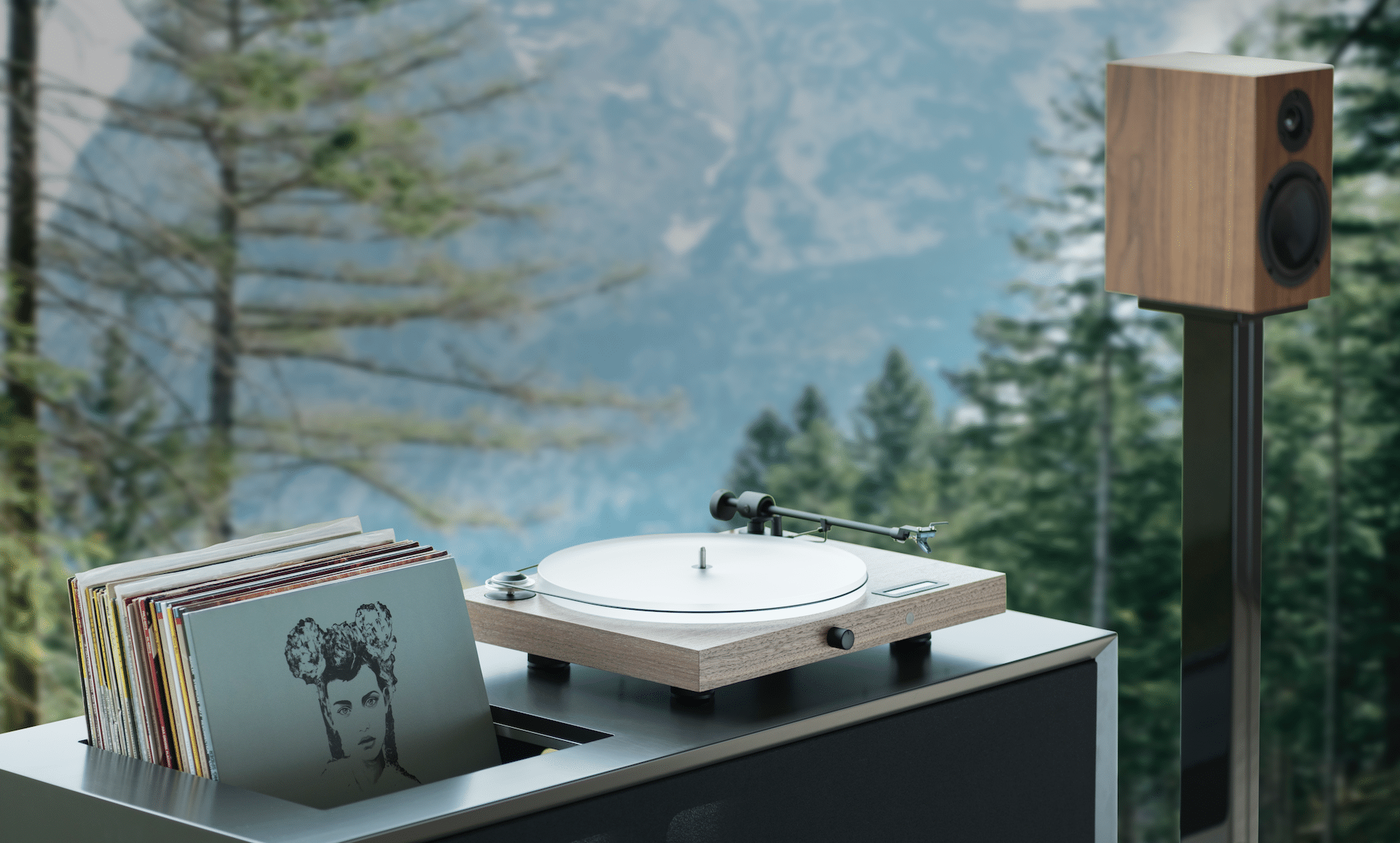 With the resurgence of vinyl as a physical format, this music centre approach has become popular once more. Mostly because the audience for vinyl has broadened out to such an extent that there are non-audiophiles who want to play vinyl but can't be bothered with all the faffing about in terms separates and the buying decisions that they involve, the cables, the set-up advice and the rest. Others are nervous of technology while some are not that interested in hi-fi and, unlike myself for example, actually have a life.
The music centre approach is a great way to plug-and-go in the purest of terms.
We've already seen Pro-Ject release the Juke Box E, all-in-one analogue-fronted system but now the company has issued an S2.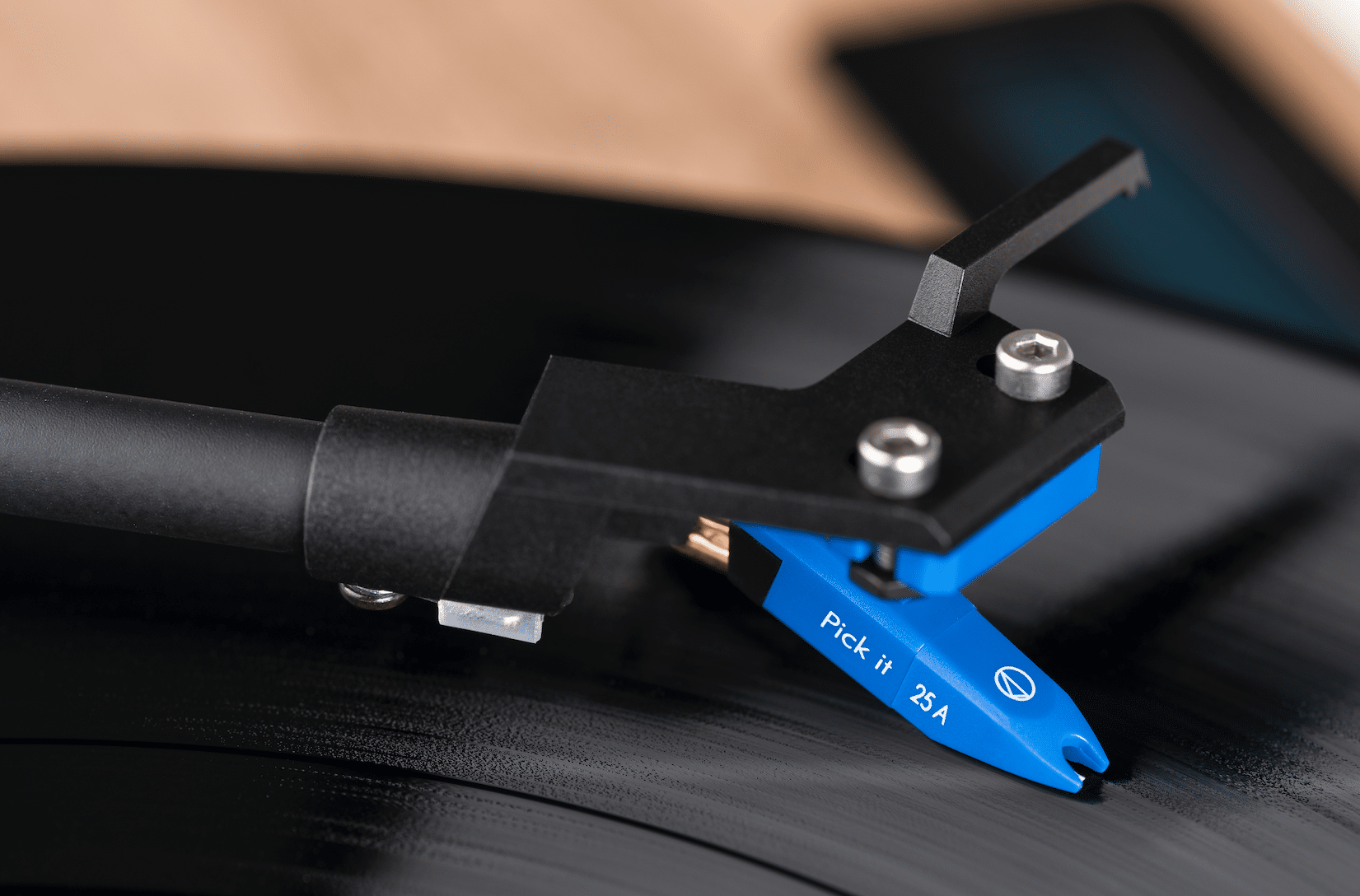 So what's changed? Well, the price for one, it's much higher at £599 instead of the E's £369. For the extra cash, you get a better quality platter of an acrylic construction and Ortofon's Pick it 25A cartridge which arrives pre-mounted. The turntable also arrives finished in walnut or eucalyptus veneer. Don't dismiss this bit. If you've looked at the price and wondered, then dwell on this wood-veneer-over-MDF construction because this one element will form a lot of the Juke Box S2's asking price. Wood veneer is an expensive feature on a turntable. Well, any piece of hi-fi.
PUSH & PULLEY
Inside the plinth, you will find an amplifier rated at 50W while the S2 can connect to your smart devices via Bluetooth. Weighing in at 5kg, the belt-driven, twin-speed turntable includes a 8.6" aluminium tonearm with sapphire bearings, a "low vibration" synchronous motor and DC power supply plus a remote control. Speed is changed by moving the belt to a new part of the pulley. While the belt change operation is simple enough, the decision to include this as the method of changing speed is a bad one. On this class of turntable, you need a simple, 'on plinth' speed selector. Forcing the user to change the speed via the pulley sends mixed messages. That is, it screams 'audiophile' when you're selling the customer a 'lifestyle' package. 
Underneath the front of the plinth are two rocker switches placed adjacent to each other. One supplies the power to the amplifier while another moves the platter on the turntable. Hiding these switches makes sense in design terms because it retains the upper plinth's clean lines but it makes no sense when you're faced with lifestyle customers because there are no visual indications as to what switch performs what task. These switches should be on top of the plinth and be clearly marked. Even I got confused on several occasions about what rocker switch did what, during tests.
On the front of the plinth is an easy-to-use rotary volume knob which acts as a volume control but also, when pushed in, an input selector and standby controller.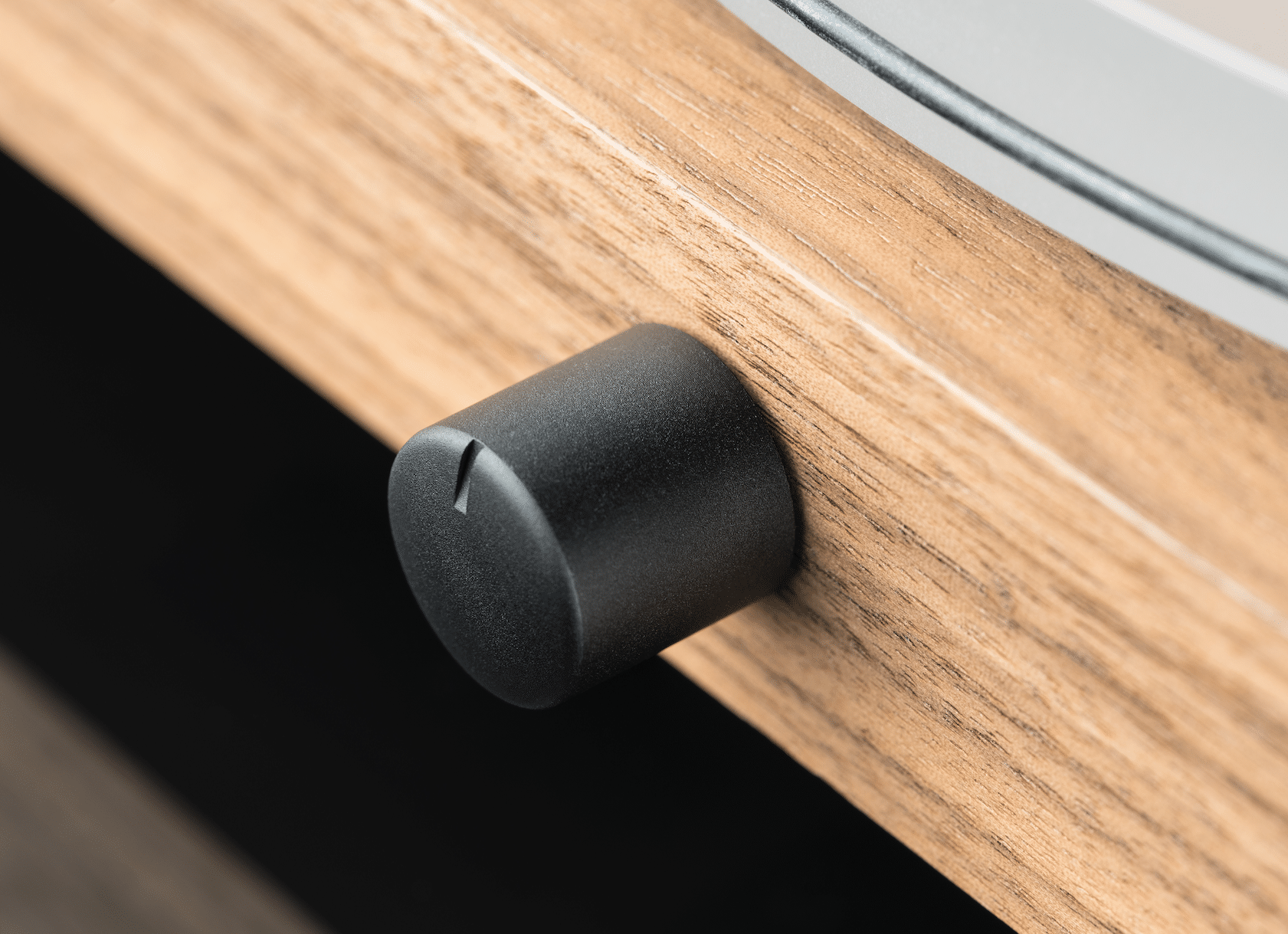 On the near right of the plinth, a readout provides the current status of the S2. Hence, you can quickly see what source mode you are in and the current status of the volume. 
On the rear are connections to an external phono amplifier, four speaker terminals, variable outputs to connect to a power amp or powered speakers plus fixed outputs to connect to an analogue device or headphone amplifier. A line input pairing is available for a CD player, TV or somesuch. A switch mode power supply plugs into the rear 
The dinky remote control is easy to use. In use, you need to press the power button and from that point you can select sources or volume but also access a range of tone controls. I tested the unit with tone controls set to flat or '0'.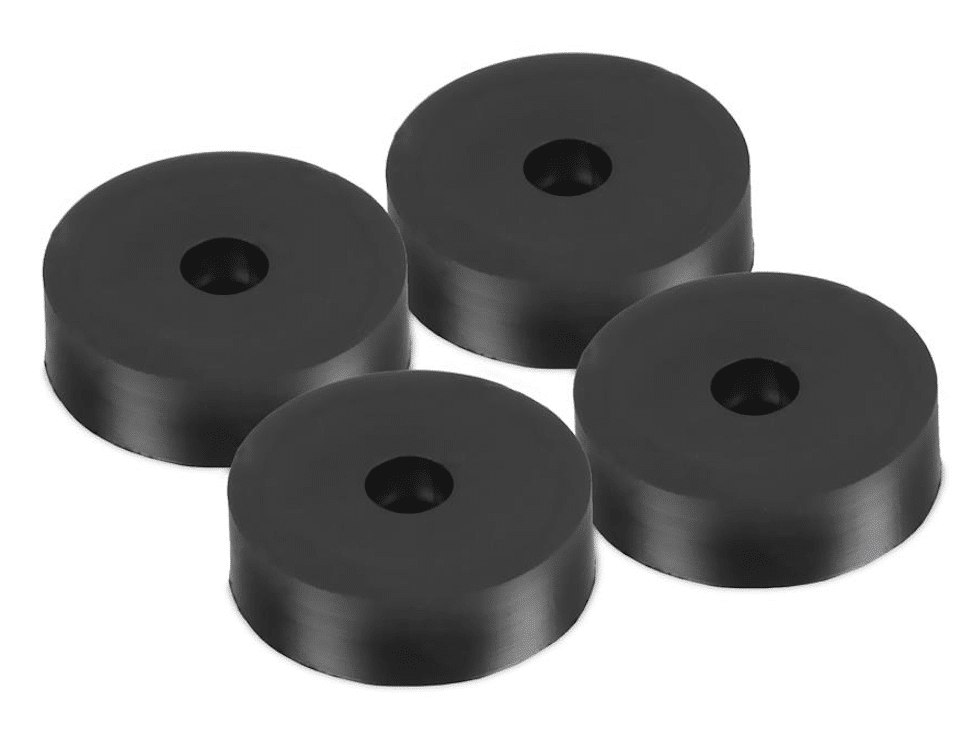 A pair of speakers can be obtained seperately or as part of a system price (see below for more details). Spanning 160 x 271 x 215mm with a 88db sensitivity, the Speaker Box 5 S2 speakers are a 2-way stand-mounted pairing including a 25mm silk domed tweeter and a 150mm fibreglass-coned mid/bass unit. Weighing in at 4.9kg, these units are direct-wired. No PCB is found within the cabinet. Like the turntable, the speakers are very presentable indeed. In fact the speaker finish reminded me a little of stand-mounted Spendor cabinets. Bonding the cabinet together is an "ecofriendly glue from Kleiberit". The rear reveals a small port at the top of the cabinet with single-wired gold-plated connection points below.
Pro-Ject also adds two additional accessories that again can be purchased separately but also arrive as part of an inclusive system offer. They include two sets of Damp-IT, TPE (thermoplastic elastomer) feet. Pro-Ject wants you to use them under the speakers but you can also place them underneath the turntable too, if you wish. Finally, you also get the Connect-IT LS speaker cables, based upon solid core pure copper cable.
SOUND QUALITY
I began the Juke Box S2 tests using an Astrid Gilberto LP and the track Lugar Bonita (Pretty Place) from the original 1966 pressing of Look To The Rainbow.
Gilberto's voice is normally central and rather muddy as it's drenched in a hollow reverb while the fine orchestral detail is pushed to the flanks of the soundstage which means that detail extraction is a bit of a chore for any turntable. 
I hooked up the Pro-Ject speakers to the Juke Box S2 and played the vinyl from the built-in amplifier.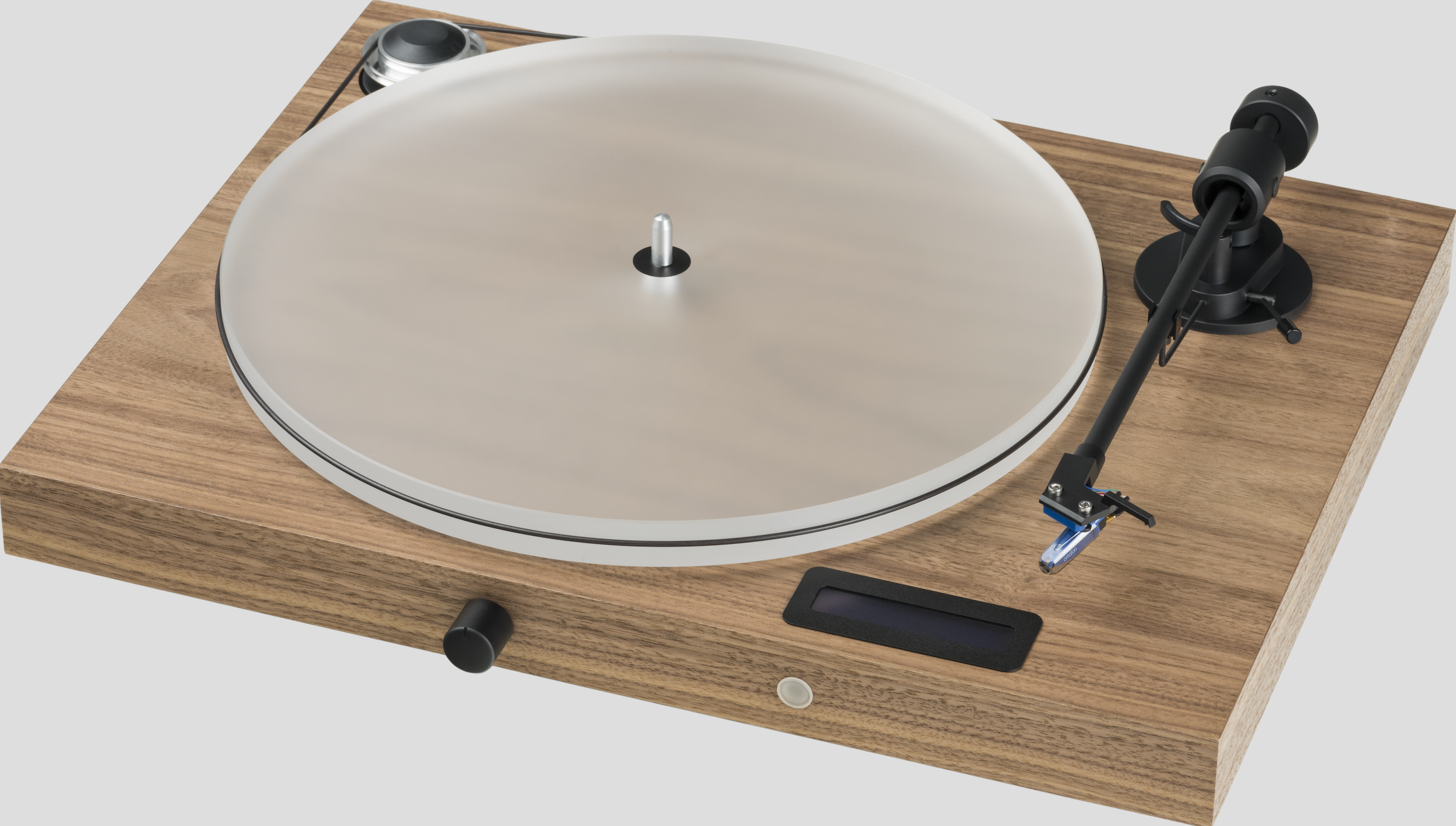 What was I looking for here? Well, as I've said above, this is an all-in-one system. Even though the components are good, I was not expecting an overly audiophile response because they were being presented cheek by jowl which invites noise. I expected the worst. 
On an expensive system from this LP you expect a large soundstage with an often subdued central vocal, caked in reverb, clear and open orchestral backing, firm yet rather buried bass, shy piano, incisive and delicate cymbals, complex percussion and playful clarinet solo.
What was presented to me via the Juke Box S2 was a much reduced soundstage size: compact yet balanced and well presented, nevertheless. The vocal was surprisingly clear and open. Because there was a relative reduction in bass, this worked well with the muddy vocals, stripping the bass emphasis and adding, instead, a sense of clarity that worked well with the vocal presentation. Bass might have lacked a touch of presence but it did display admirable transient response. Orchestrally, cymbals suffered a touch in terms of delicacy and variation but they remained clear and there was a enough tonal information to blend well into the soundstage. 
The above reflects my picky attitude in terms of absolute audiophile standards. In terms of a general lifestyle music system, though, I was very impressed. There were no gremlins, no issues in the building blocks of the sound, no smearing mids, bass bloom or tizzy treble. Everything worked. If the amp was pushed too hard then you did start to hear edgy and rather strident mids but, at sensible volumes, the amplifier worked well.
I then moved the sound outwards and hooked the turntable to an external phono amp and my reference hi-fi chain. 
This was less successful because it highlighted the sonic issues of the all-in-one format and contrasted between the audiophile external components. Sound output was a little confused, sounded relatively dull and introspective, lacking in detail and suffered in terms of clarity or transparency. Again, I'm being picky in audiophile terms. On a lifestyle level, for someone who might wish to use the turntable section of the Juke Box S2 in this way, as a stepping stone to more audiophile fare, then the deck does provide a decent front-end source. In broad terms, the S2  does behave itself and provides a generally disciplined and compact performance. If you're going to start hooking up an external phono amp to the Juke Box S2 then this configuration will suffice for a beginner looking towards the upgrade ladder but, in this case, I would upgrade to a separate turntable as soon as possible.   
Next, I swopped out the Pro-Ject speakers and brought in a pair of Q Acoustic 3020 speakers to see how they faired. In many ways, I preferred them to the Pro-Ject speakers because they provided a more mature series of frequencies with much finer and delicate upper mids with a superb treble response. Bass was slightly reduced compare to Pro-Ject's design and, because of that, the lack of bass damping did reveal far more noise from the Juke Box S2, as a whole.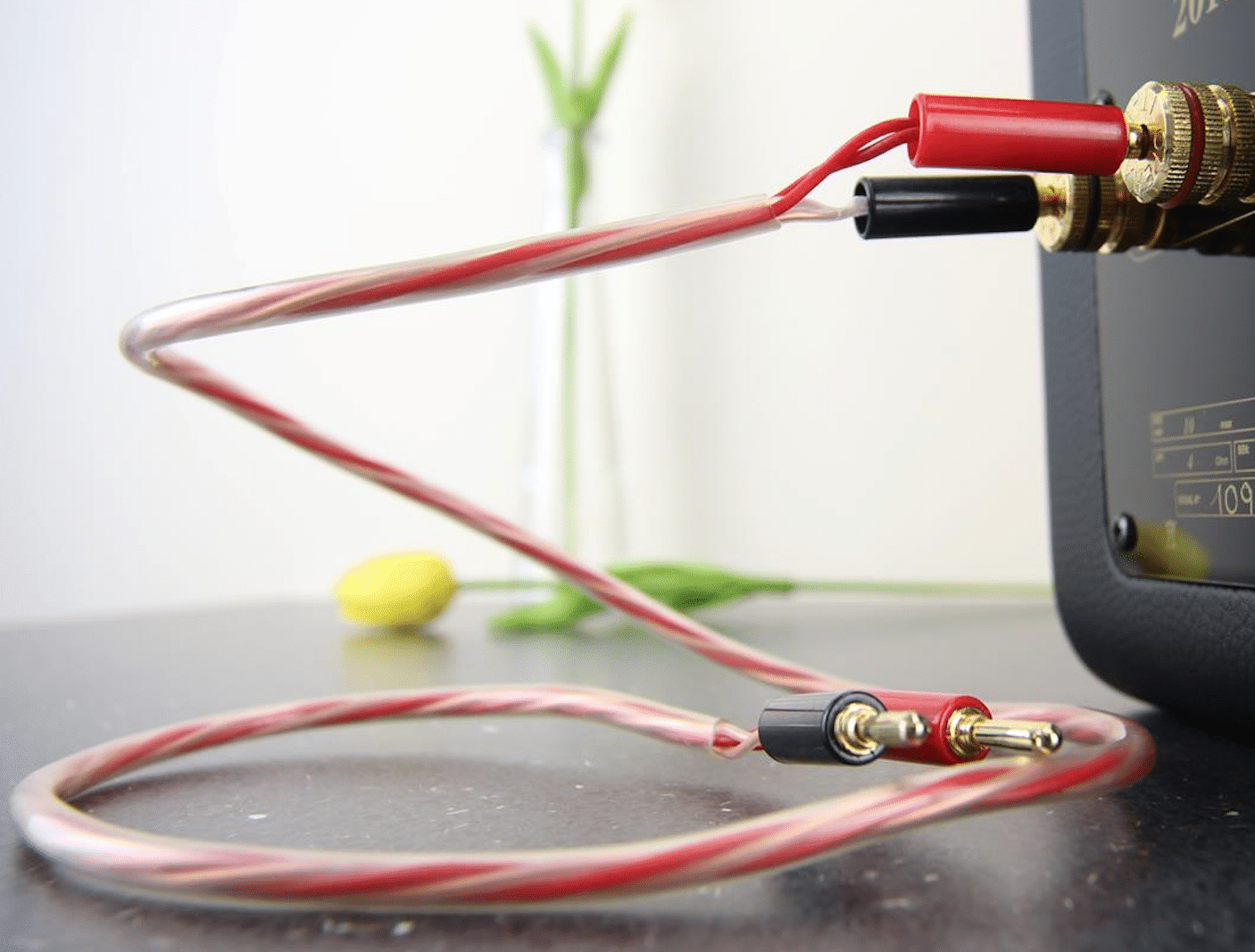 I wanted to retain the new found detail from the 3020s so added the included set of isolation feet, under the speakers and also the turntable. I thought that the feet under the speakers worked well but was even more effective under the turntable because they did calm the edgy midrange a touch. That noise reduction reduced further when I added the speaker cables plus a third party stabiliser over the centre spindle. The latter is not included in the pack, although Pro-Ject sell both a stabiliser and two clamps (HERE and HERE) at £60 and £75 respectively. 
I then swopped the Pro-Ject speakers back into the system, keeping the stabiliser, cables and isolation feet in place. The accessories retained the enhancement in clarity but, far more importantly, that bass damping effect from the Pro-Ject speakers, which warmed the overall soundstage, completely removed the edgy midrange.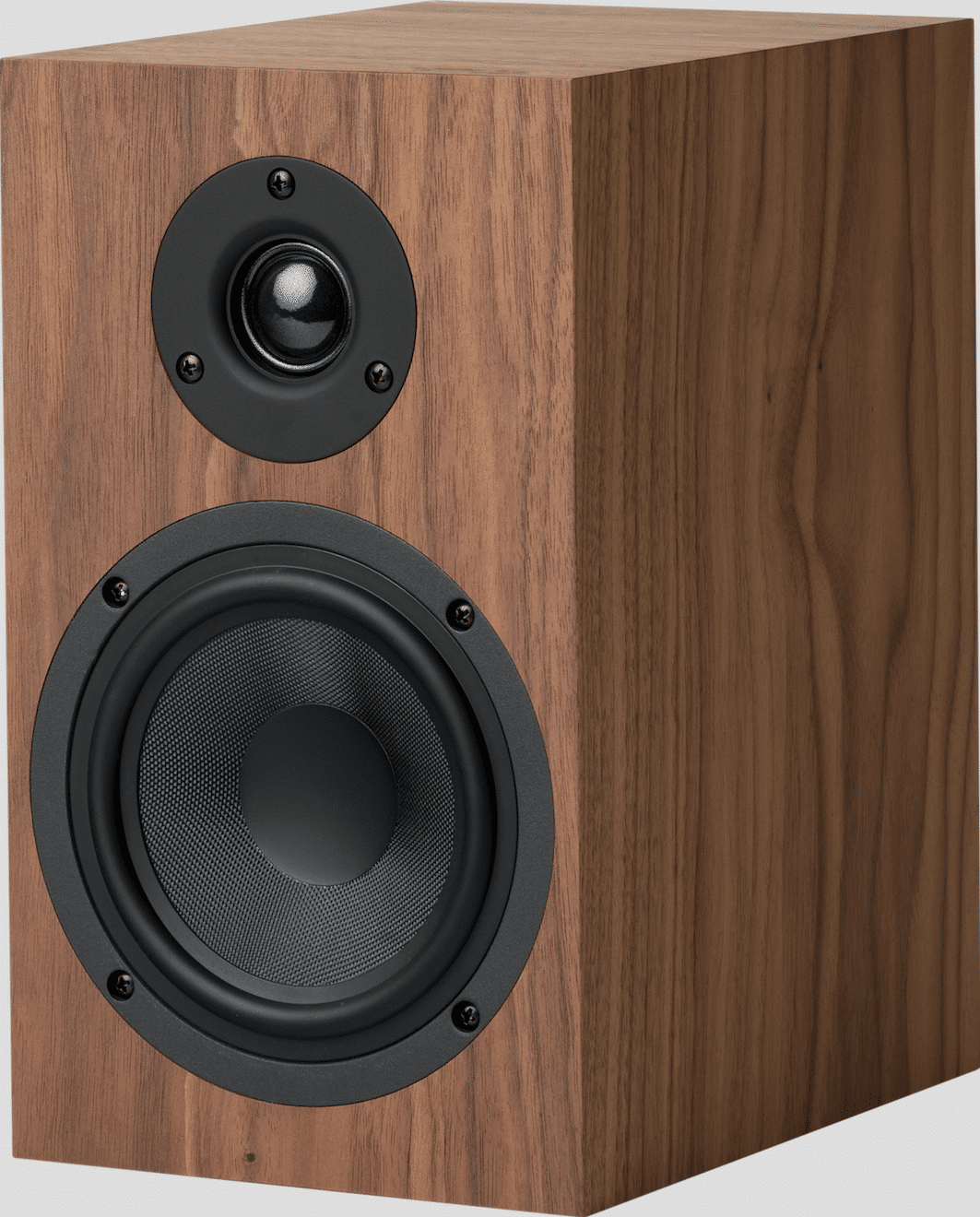 I had to admit that, although the Q Acoustic speakers were ultimately more revealing and inherently better speakers, the Pro-Ject speakers were better matched for this particular Juke Box S2 system. They are voiced and paired perfectly and so they are an ideal choice, in this specialist role.
I then turned to more dynamic fare and the French synth pop duo called Deux (perhaps not unexpectedly) via the LP, Decadence. An audiophile separates system would provide more air and space into the soundstage but the rather claustrophobic presentation heard here was not an issue. In fact, the electronica offered a suitably punchy bass response partly because of that lack of air, adding attack to the lower end while the upper mids were clean and precise. 
Vocals were brought forward in the mix, giving the song a more 'in your face' aspect. Although this move reduced nuance and subtlety on an emotive level, it did aid diction and lyrical clarity during play. On the whole the overall effect was enjoyable being tight, stripped of any excess fat while the accuracy of the beats added to the power of the performance.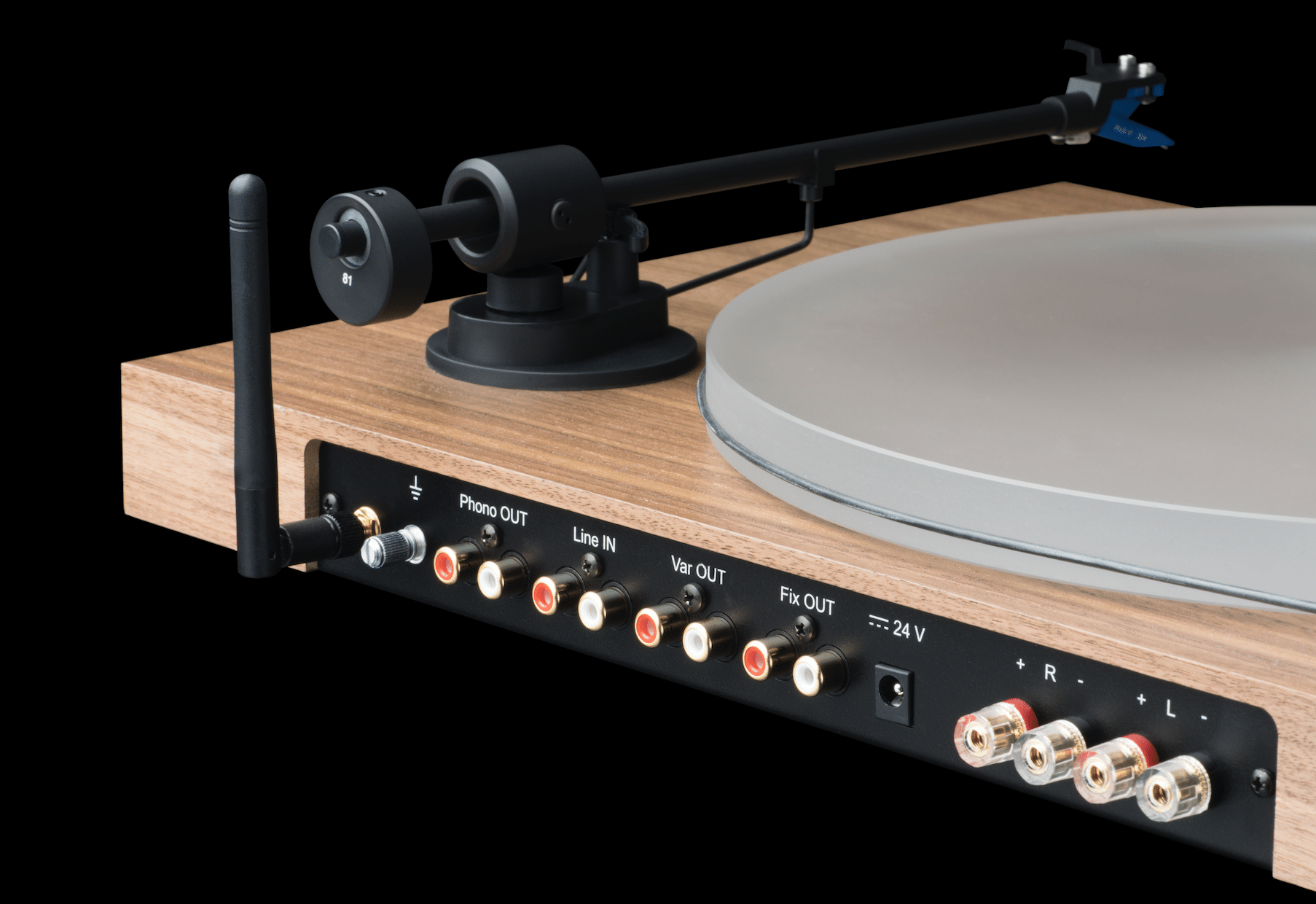 I then brought in Bluetooth and played Paul McCartney's Kisses on the Bottom via my MacBook. I found the Juke Box S2 Bluetooth easy to confuse, at least initially. First time around, the S2 connected promptly but no music could be heard, no matter how I tweaked my laptop or smartphone. After fiddling with the device settings, I closed the Juke Box S2 down, powered up again, entered into Bluetooth and the music emerged. Once I knew what to do, I never had a problem again but you need to be aware of this relatively minor issue.
CONCLUSION
For those looking for an all-in-one system based on an analogue front end then the Pro-Ject Juke Box S2 is an ideal choice. It's not audiophile and I would hesitate to use it as a part of a separates system but, within its own environment, if performs well while its inherent sonic problems are covered brilliantly by the partnering speakers which are carefully matched with the Juke Box S2. They are ideal partners, in fact. Add the Bluetooth addition and the option to connect third-party components and this system is ideal for a second system, a main system for a non-audiophile or a student on a budget.
---
PRO-JECT JUKE BOX S2 SYSTEM
Price: Juke Box S2 £599, Speaker Box 5 S2 £499, Connect-IT cables £25, Damp-IT feet £80 but the lot can be bought as a complete system for £999 (saving over £200)
Tel: 01235 511166
Website: www.henleyaudio.co.uk
TO BUY CLICK BELOW:
USA – https://amzn.to/2JkU1pM
EUROPE – https://amzn.to/2Gire42
---
GOOD: feature packed, finish, perfectly matched components, decent sound output
BAD: not for audiophiles, confusing design elements
RATING: 8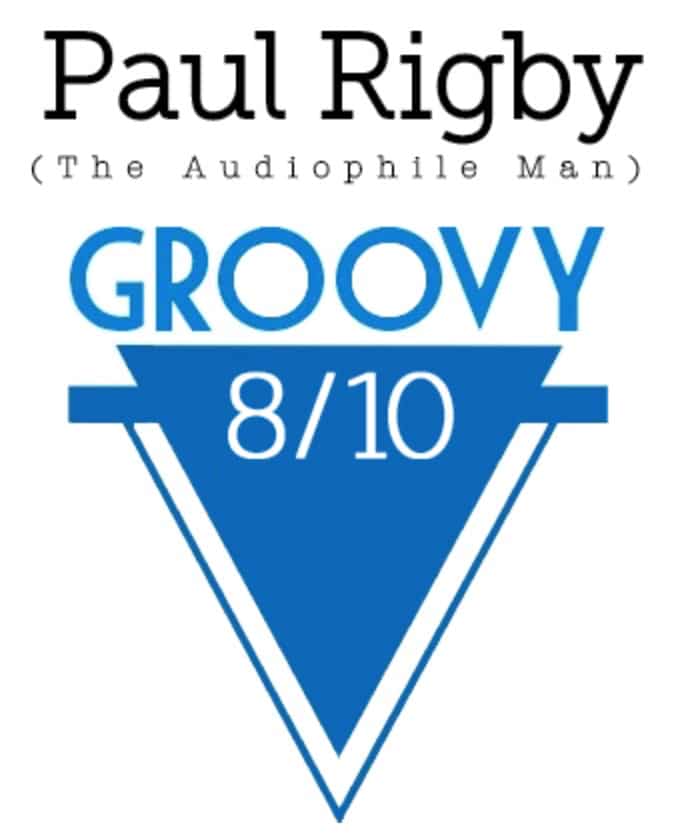 ---
[Don't forget to check out my Facebook Group, The Audiophile Man: Hi-Fi & Music here: www.facebook.com/groups/theaudiophileman for exclusive postings, exclusive editorial and more!]
Rega RP1 Turntable
Rega Brio-R amplifier
Blue Horizon Professional Rack System
Harmonic Resolution Systems Noise Reduction Components
All vinyl was cleaned using an Audio Desk's Ultrasonic Pro Vinyl Cleaner