The Article
Ingenium from Avid: The Company's Entry Point
6th January 2018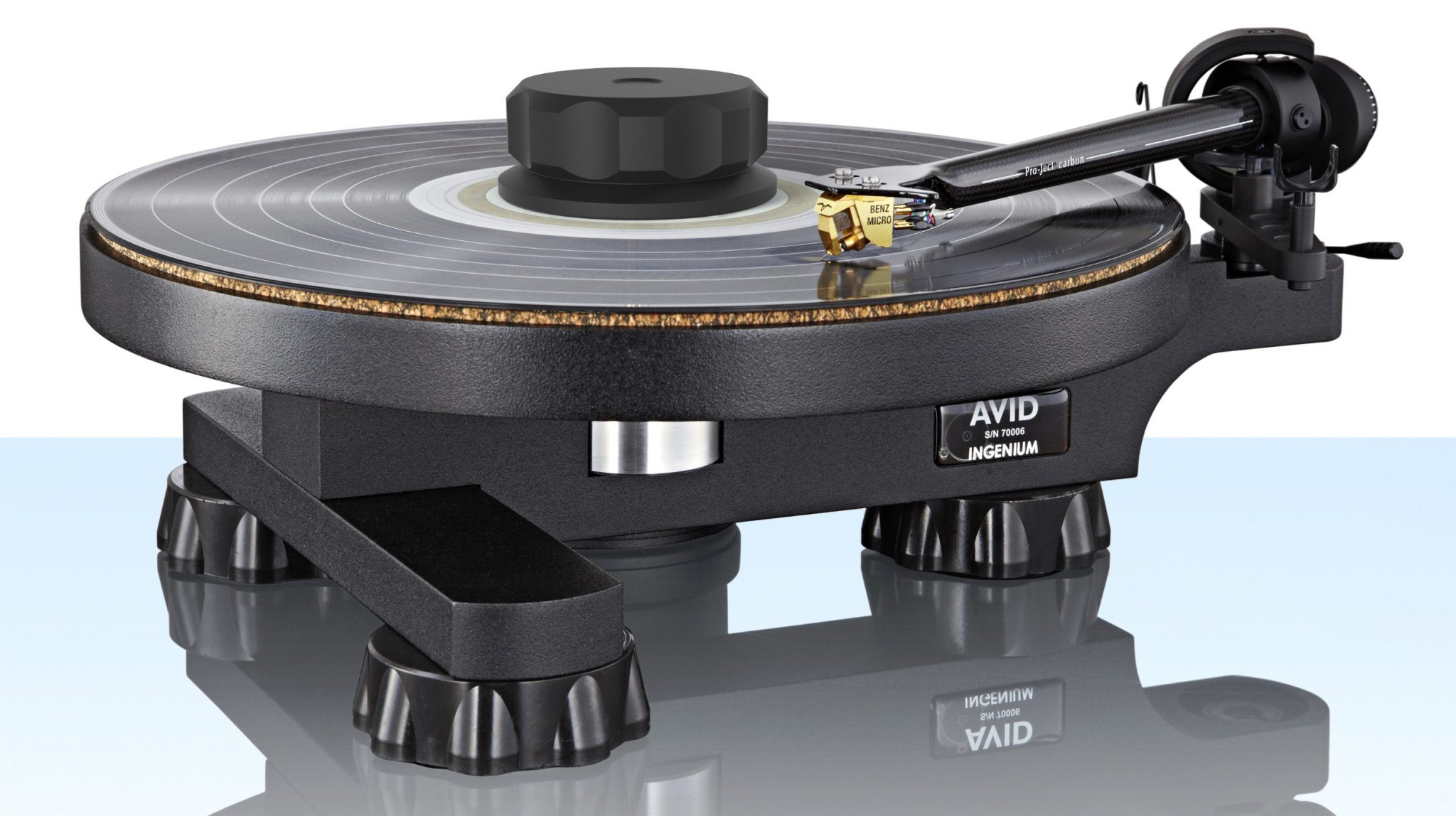 A budget turntable for people with a large one? Budget that is. Paul Rigby reviews Avid's Ingenium turntable
As Avid has it, the Ingenium is its budget turntable. The company makes a play upon the fact that it is giving the audiophile its rock bottom design. In terms of quality, this is it, it ain't going no further down the ladder than this. An 'entry level' deck, in fact.
HiFi enthusiasts and the cognoscenti might agree. In the real world, however, it's nothing of the sort. No truly budget turntable costs £1,610 to get up and running (unless you decide to split hairs by calling it 'upper budget' or somesuch). If you are looking at the true budget sector, then you are looking at something like a Rega Planar 1 for around £248, sporting an internal power supply, resin platter and MM cartridge.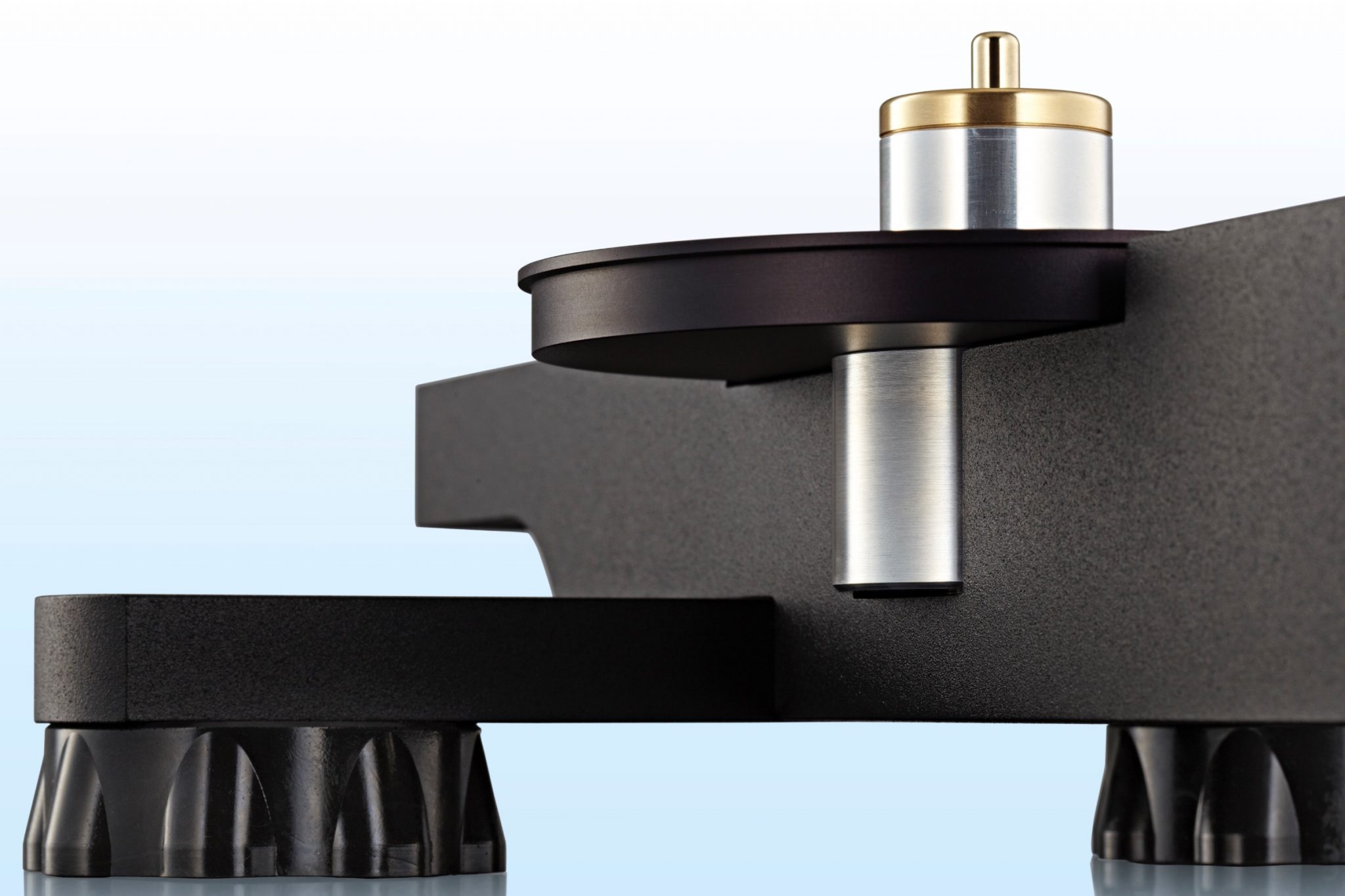 Of course, Avid's Conrad Mas would exclaim that the Rega is aimed at exactly the audience which Avid has no wish to plunder. It's the well-heeled audiophile market where Avid maintains its interest. I would disagree, to some extent. Those very audiophiles would, I believe, find the Rega a very pleasant listen indeed. It is a well-regarded budget deck, offering a clean midrange and a speedy attack. So, in sound terms, what does a 'budget' Avid give you that a genuine budget deck, like the Planar 1, does not? Why would a first-time audiophile buyer bother to save all that extra cash to purchase an Ingenium when they could just as easily get a Rega and lots of vinyl? Relative to the money spent, is it worth it?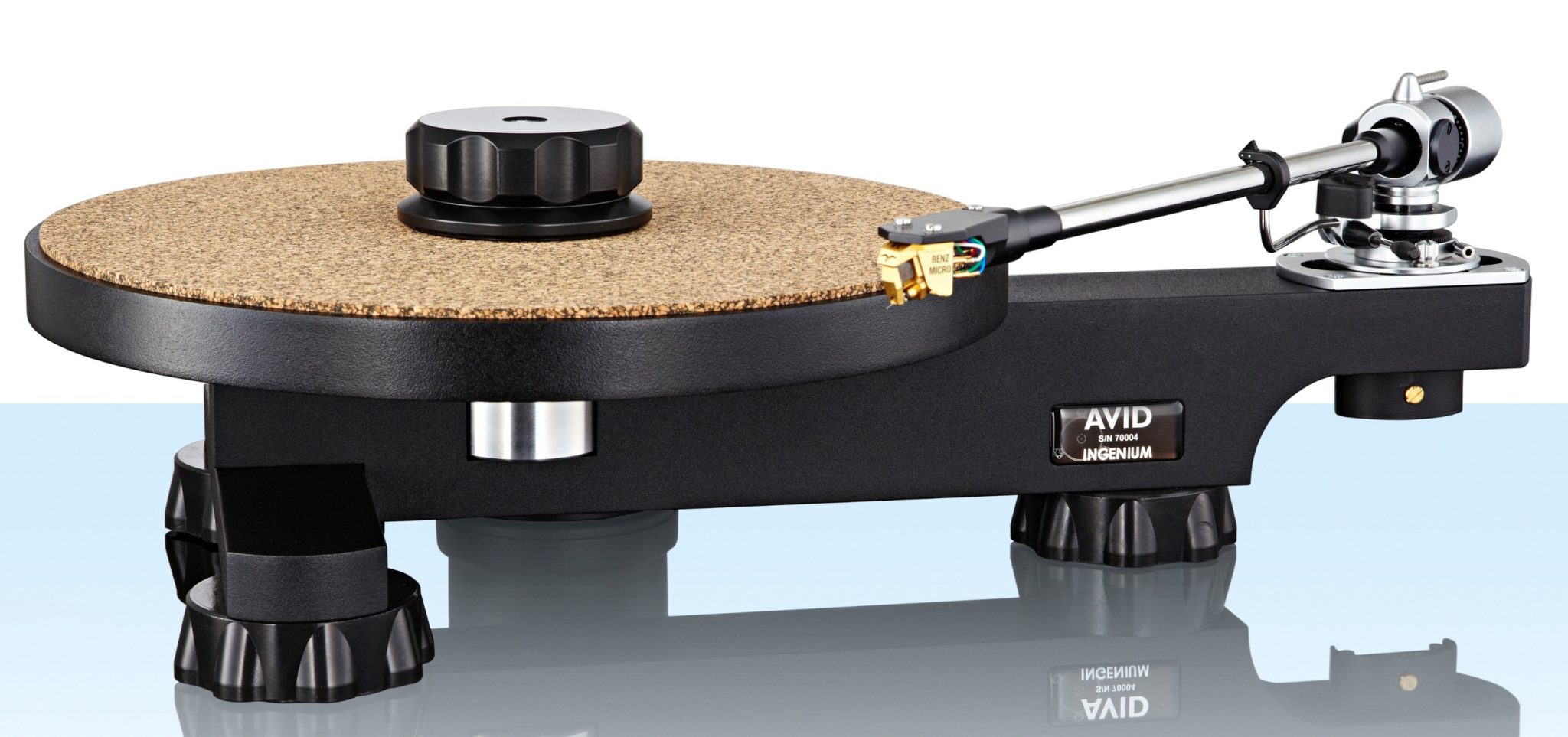 The basic Ingenium package sits on a very strong T-shaped chassis and comes complete with a Pro-Ject 9CC tonearm (that's the model I reviewed). Optional models offer standard 9″ SME fitting (for a SME M2-9), 12″ SME fitting and also twin arm options of two 9″ SME or one of each 9″ and 12″ SME fitting. Other combinations and arm fitting are available upon request. The clamp is included, as is the isolation feet and cork platter mat.
AVID has used the same optimised anti-vibration elastomer used in the Diva II and a mains powered version of the motor employed in the Diva II and within a bespoke housing. There's no cover but you can buy one as an extra.
SOUND QUALITY
After setting up the Ingenium, I began with Neil Young's portentous and brooding Down By The River which is bass heavy with a rolling percussion and a quiet delivery. This rock track displayed a focused bass with rim shots that were hit with real precision. There was also appreciable bass shimmer from the electric guitar which throbbed with potential power. It sat behind Young's voice, glowering with the sort of authority that only thick-necked night-club doormen fed on dog food can really portray.

Upper mids displayed a decidedly rich tonality, occupying the wide soundstage. For example, Young's vocals were opened up to reveal a host of new detail. The subtly and nuance in Young's quiet delivery was full of emotive layering that worked well in portraying his message. There was also far more space and air in between each instrument that enabled the track to relay detail in a more considered and complimentary way.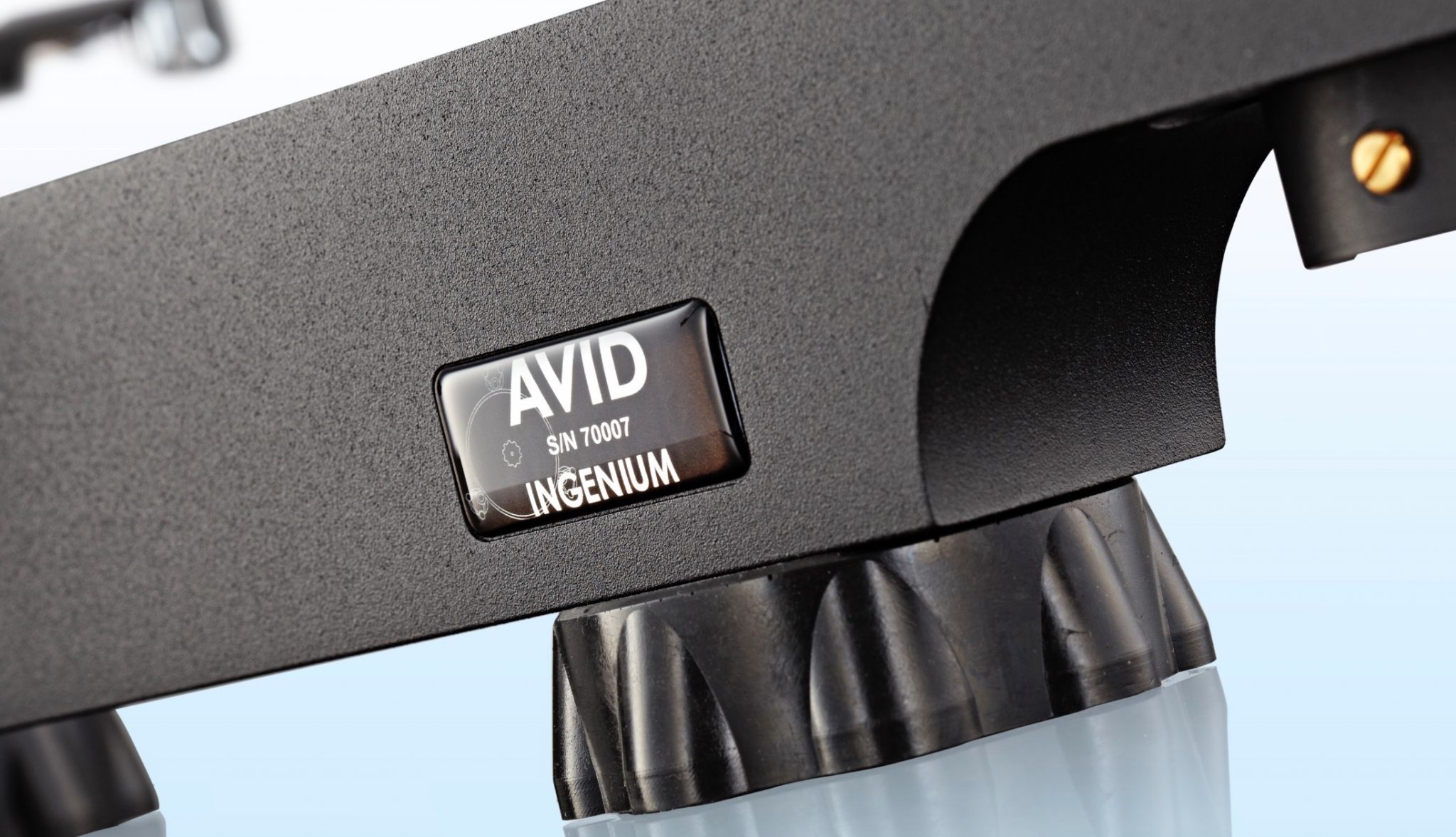 On Anita O'Day's version of Sweet Georgia Brown from Verve's The Jazz Stylings of…, the turntable didn't provide the smoothest progression when moving through the upper mid registers up to the treble at high volumes. Sometimes the Ingenium was a bit too lively as it bit and barked a little as control was lost but this may have more to do with the arm than the inherent design of the turntable.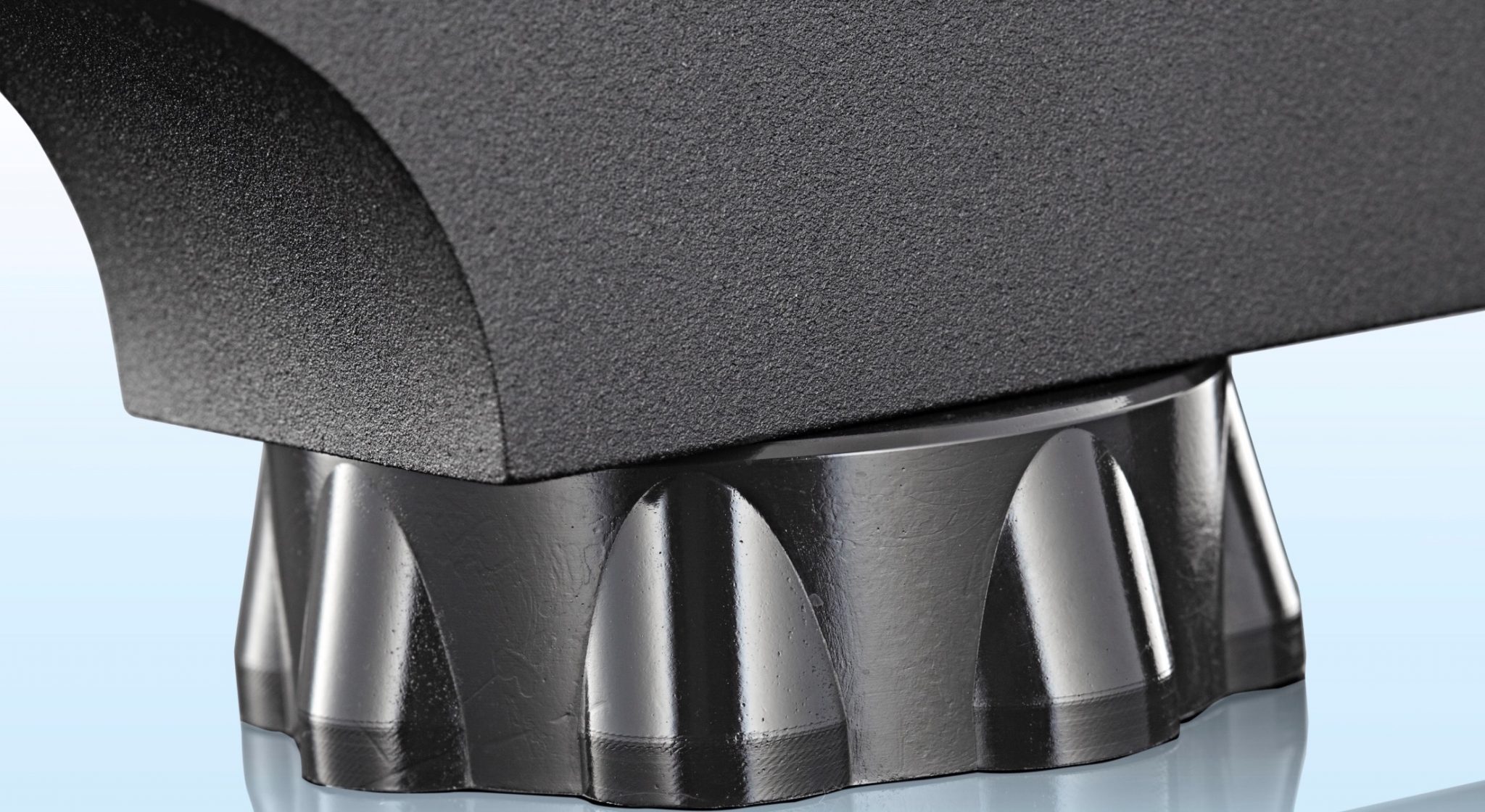 The Ingenium did offer a free, shimmering treble via the delicate cymbal strikes with instrumental separation providing a melange of interesting detail as brass and double bass formed a solid foundation to the rhythm while the electric guitar played around the feet of the piano to give syncopation to the track. The Avid provided space for all, allowing the ear to drink in a fully featured arrangement. Meanwhile, O'Day had a clear tone to her delivery that was expressive and animated.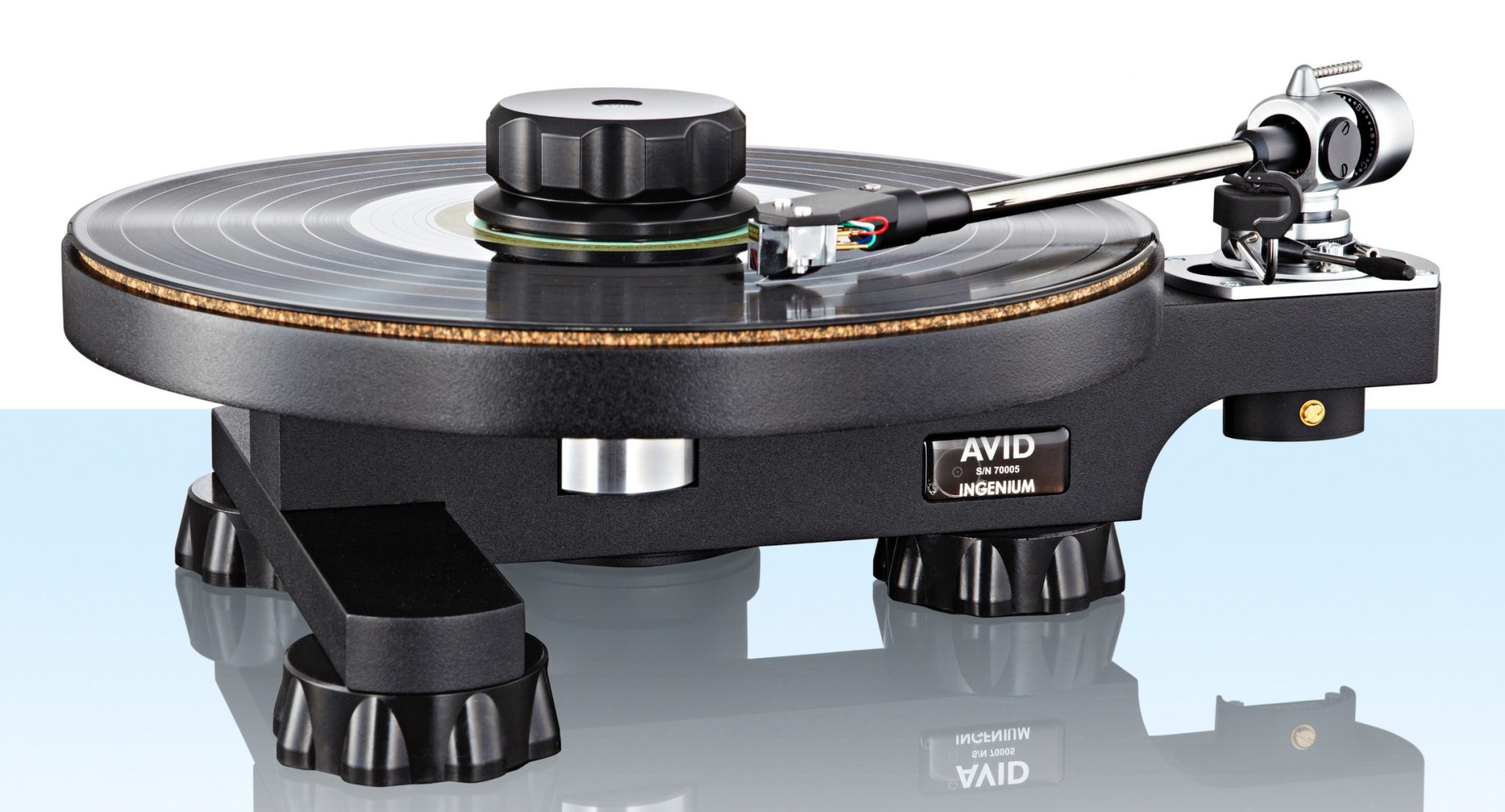 Moving to classical and Sullivan & Mackerras' Pineapple Poll, a Gilbert & Sullivan-inspired comic ballet score. On the Opening Dance, the brass expulsion can be a little bit strident at high volumes which I think has more to do with the limitations of the arm but there is plenty to like on this track including a rich sweep of the strings over the entire soundstage which not only has breadth but a distinct 3D effect to its depth. The lower frequency areas of the strings are rich and confident too. Detail can be a delight. The delicate triangle interruptions are tantalising, gentle yet elusive while the wind instruments project a distinct woody nature .
CONCLUSION
Should audiophiles save their pennies for an Ingenium rather than buy cheaper and invest in more vinyl? That depends on your needs and requirements. If you want a creditable playback system that supplies the essentials of each record in lively and concise terms then a well-designed budget deck will serve you well. If, on the other hand, you want to get to the bottom of your music, to peel back the layers and reveal the truth of what the music is trying to say and to key into the vocalist's emotive pathways then a higher end audiophile deck is what you need. As such, the Ingenium is a serious and ideal entry point to such a world. It's not a budget deck, no, but it is a competitively priced audiophile turntable that oozes quality in both construction and sound and offers an excellent entry point into serious music listening.
---
AVID INGENIUM TURNTABLE
Price: £1,500
Website: www.avidhifi.co.uk
Tel: 01480 869 900
---
GOOD: bass response, upper mid detail, build, flexibility, clarity
BAD: nothing
RATING: 8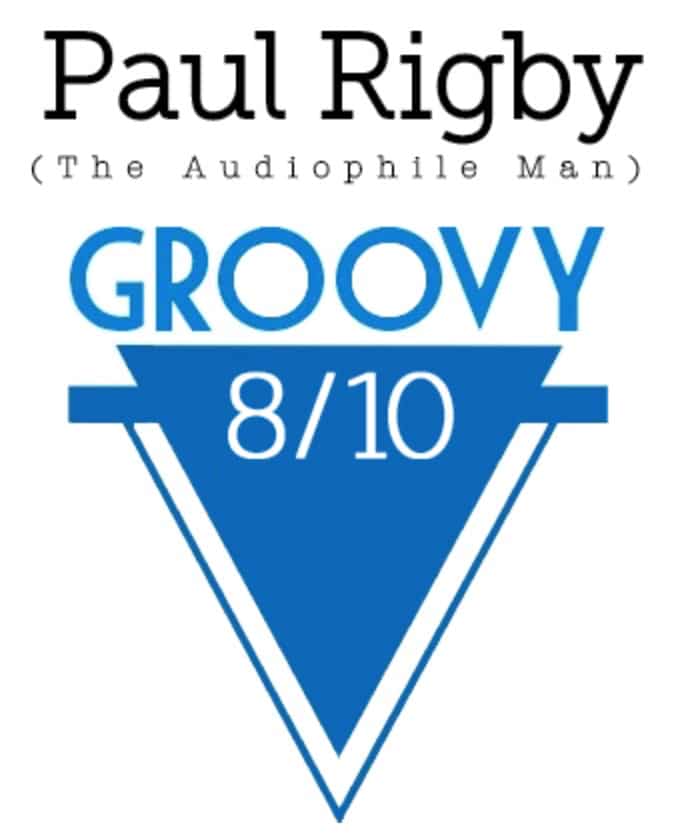 ---
REFERENCE
Rega RP1 turntable/RB101 arm/Rega Carbon cartridge
T+A G10 turntable/SME M2-9 arm/Benz Glider cartridge
Rega Brio-R amplifier
Spendor S3/5R2 speakers
Black Rhodium cables
Tangent speaker stands
Blue Horizon Professional Rack System
Harmonic Resolution Systems Noise Reduction Components
All vinyl was cleaned using an Audio Desk's Ultrasonic Pro Vinyl Cleaner