The Article
Metaxas & Sins IKARUS amplifier: "Fiery the angels fell. Deep thunder rolled round their shores. Burning with the fires of Orc."
24th November 2016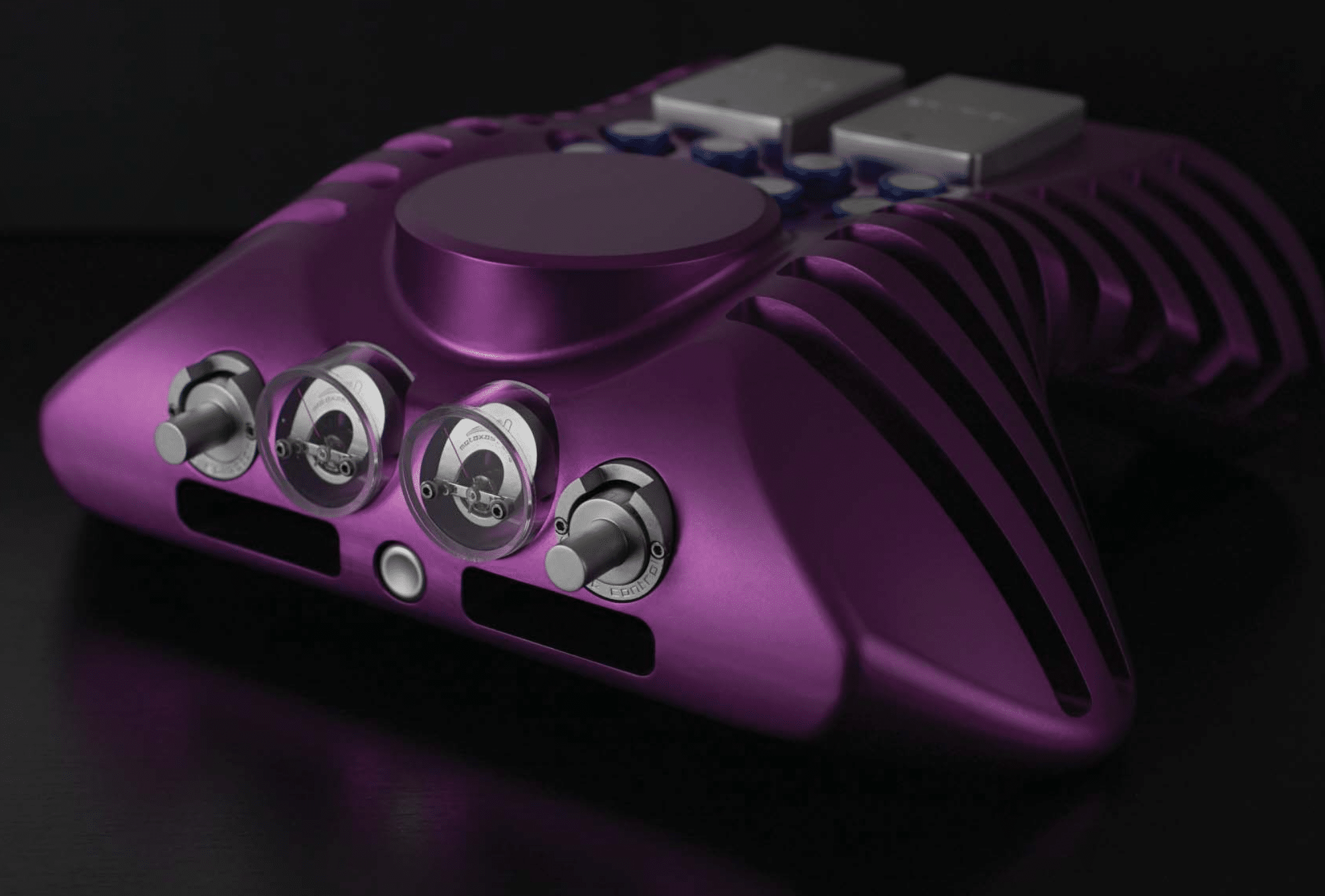 OK, this amplifier has been reviewed already but, in terms of news, I wanted to give you a selection of these rather nice hi-res images. And the design can stand a repeat appearance, I reckon. Even if it looks like a car from Blade Runner (which is where the above quote stems from…)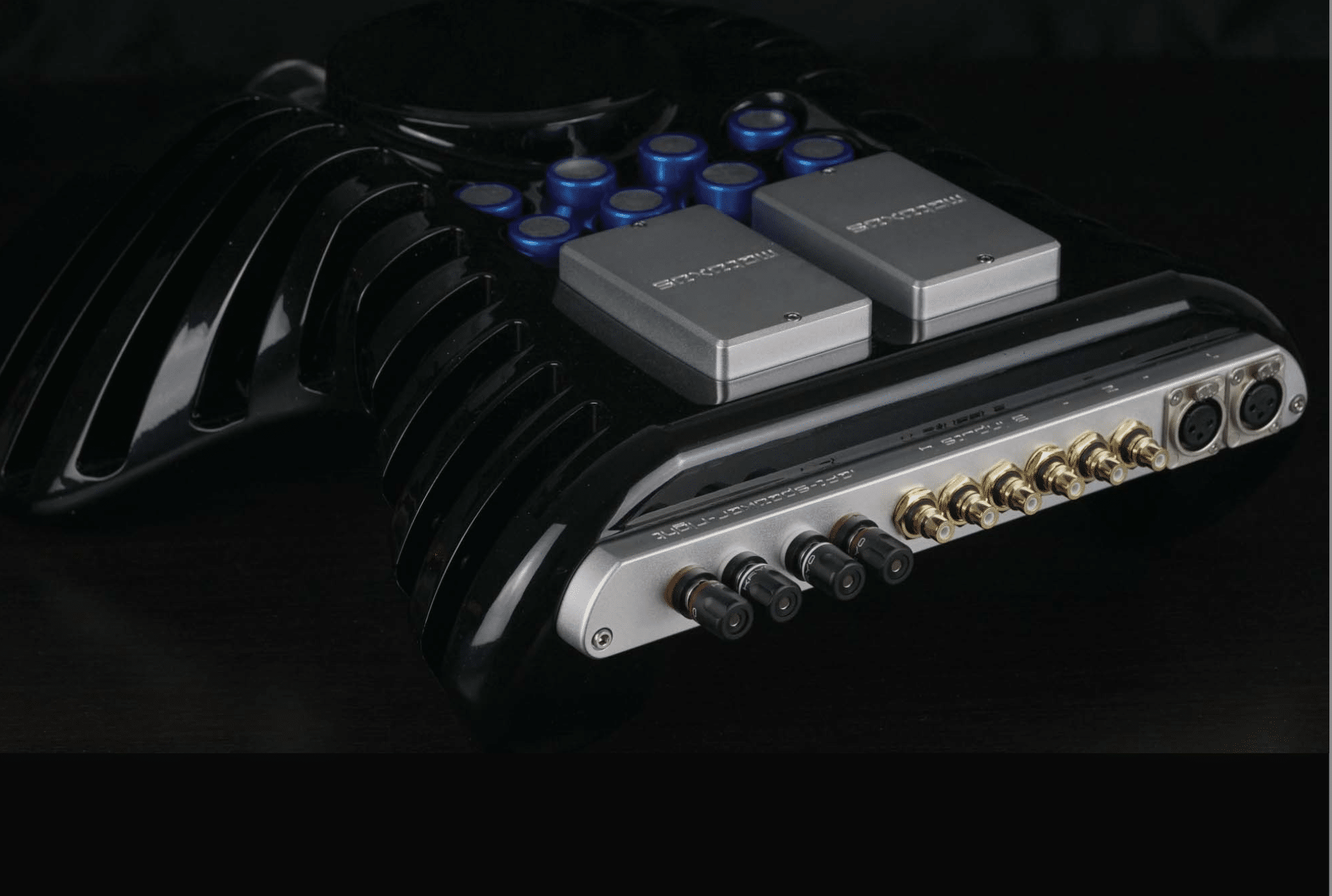 This amplifier, according to the company, "…started it's life as an integrated amplifier 35 years ago, then evolved into a concert monitoring amplifier…it was constantly being refined…to hear the changes in microphone placement relative to the performers in a live concert. It's holographic transparency, natural low-frequency bloom, ultra-high speed and low-noise, allow it to be phase-perfect to well over 100kHz [the limit of the B&K 4135 1/4" capsule microphones]."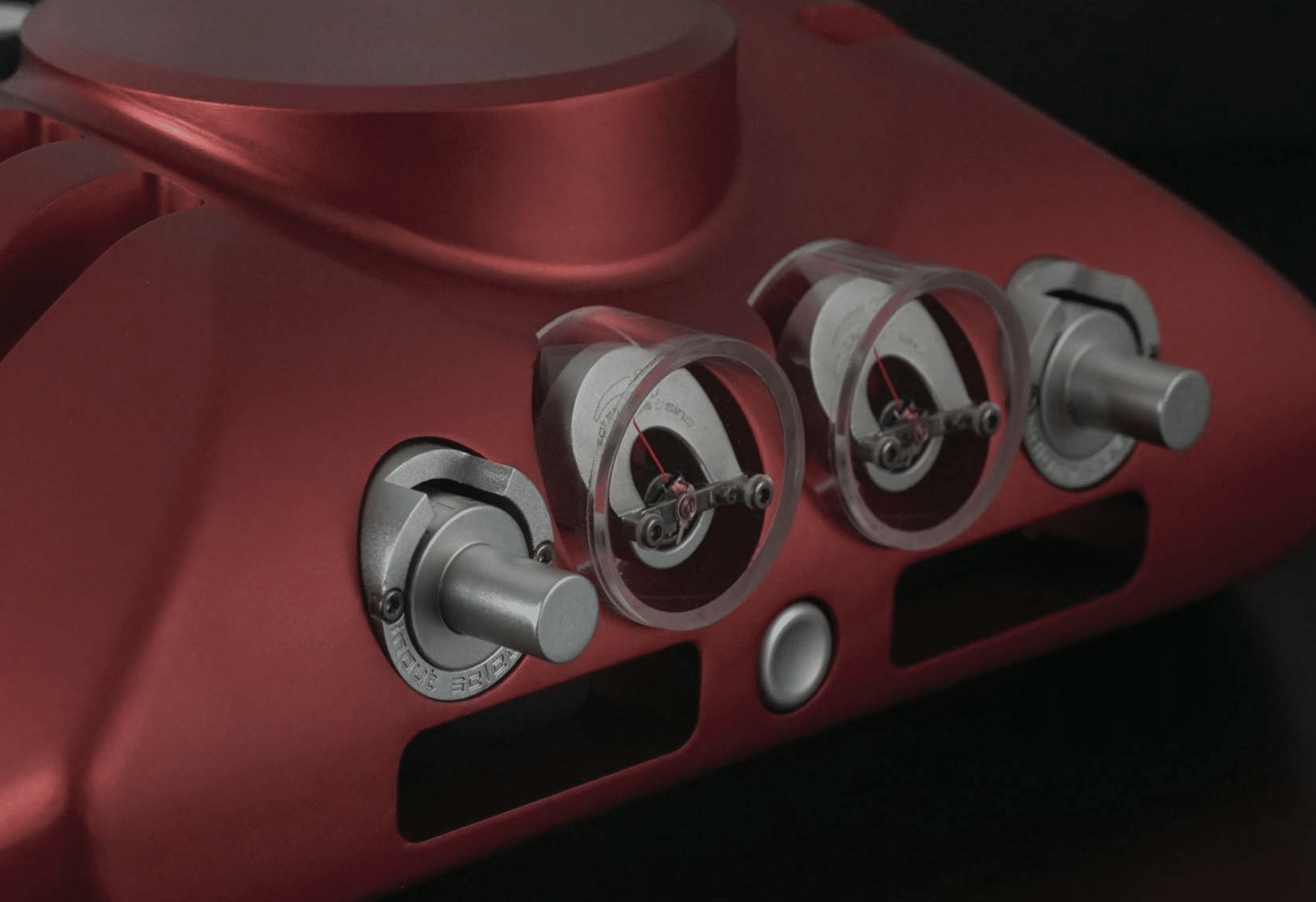 The amplifier features a sculptured massive CNC machined aluminium case, "highest quality connectors", milspec double-sided oxygen-free copper PC board.
In addition, it uses a complete dual mono approach in power supplies with separate individual high-speed rectifier diodes with almost 40,000uF of filtering supplies.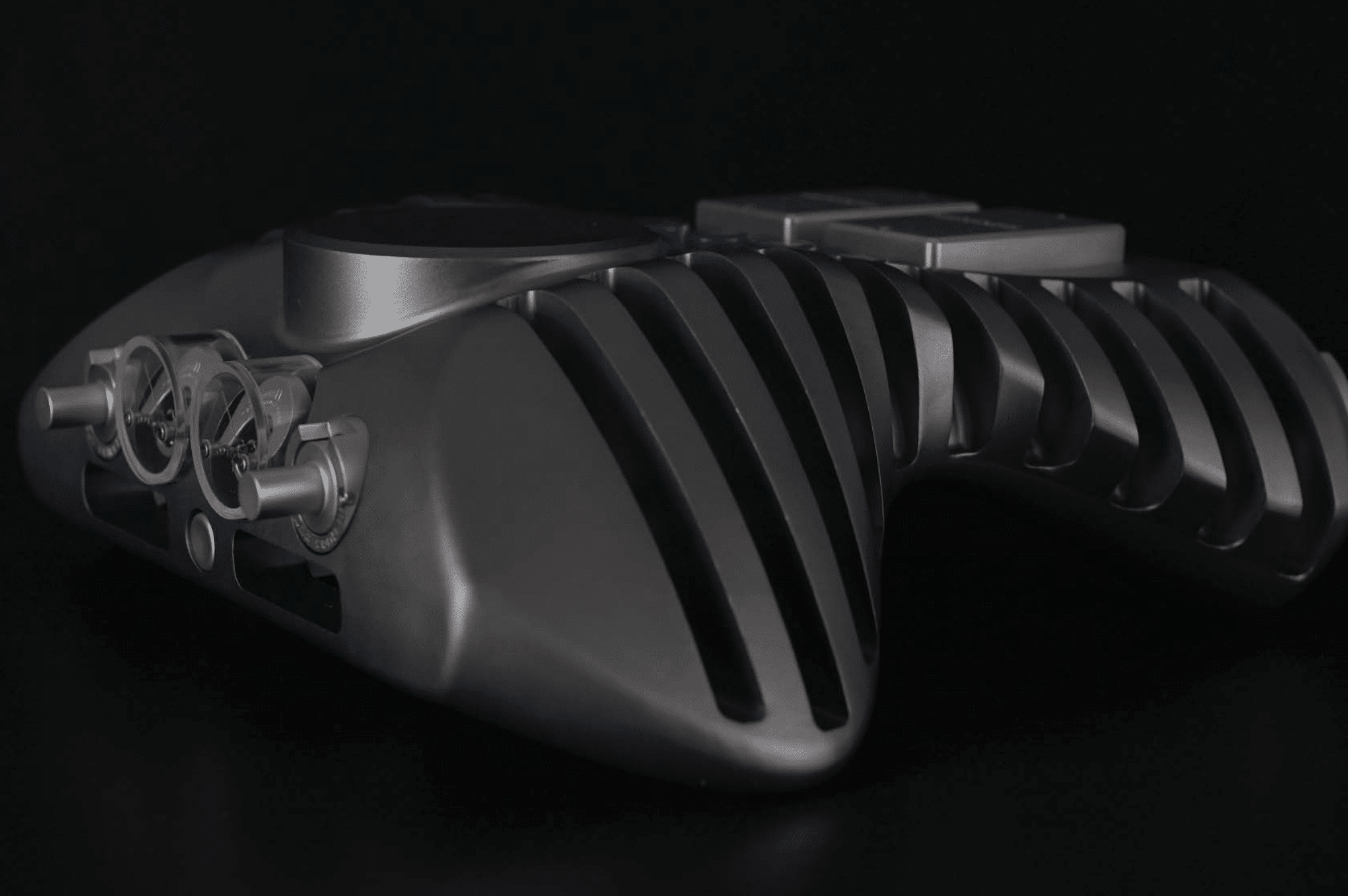 A Grayhill rotary switch and ALPS Blue Velvet potentiometer are the only components the signal encounters on its way to the amplifier circuits.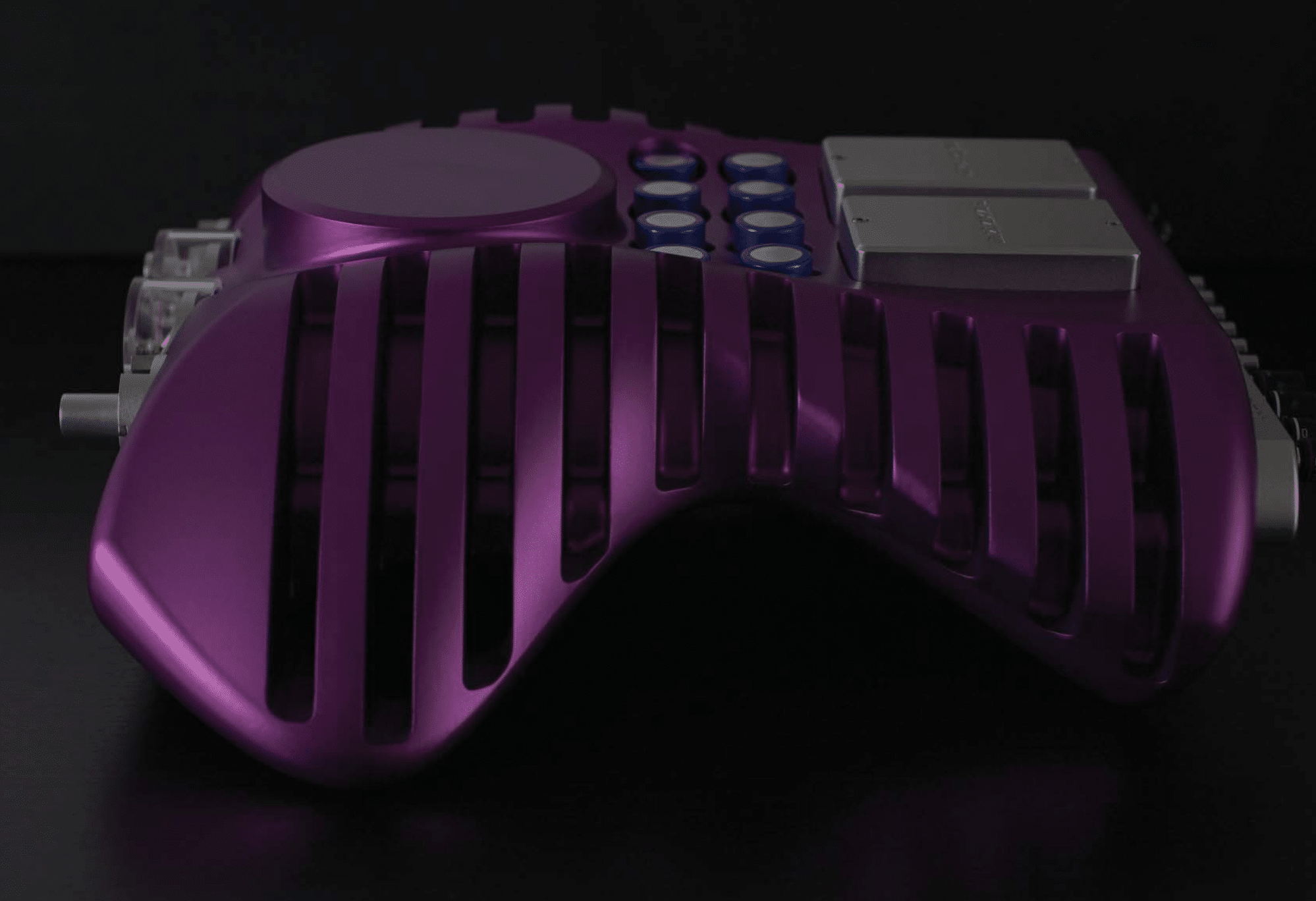 Offering 50W it is priced in the region of $30,000. Click www.metaxas.com for more information.
To see a video on the making of the amp, click HERE or HERE or even HERE.