The Article
HP205D HEAD AMP FROM ICON AUDIO
28th March 2023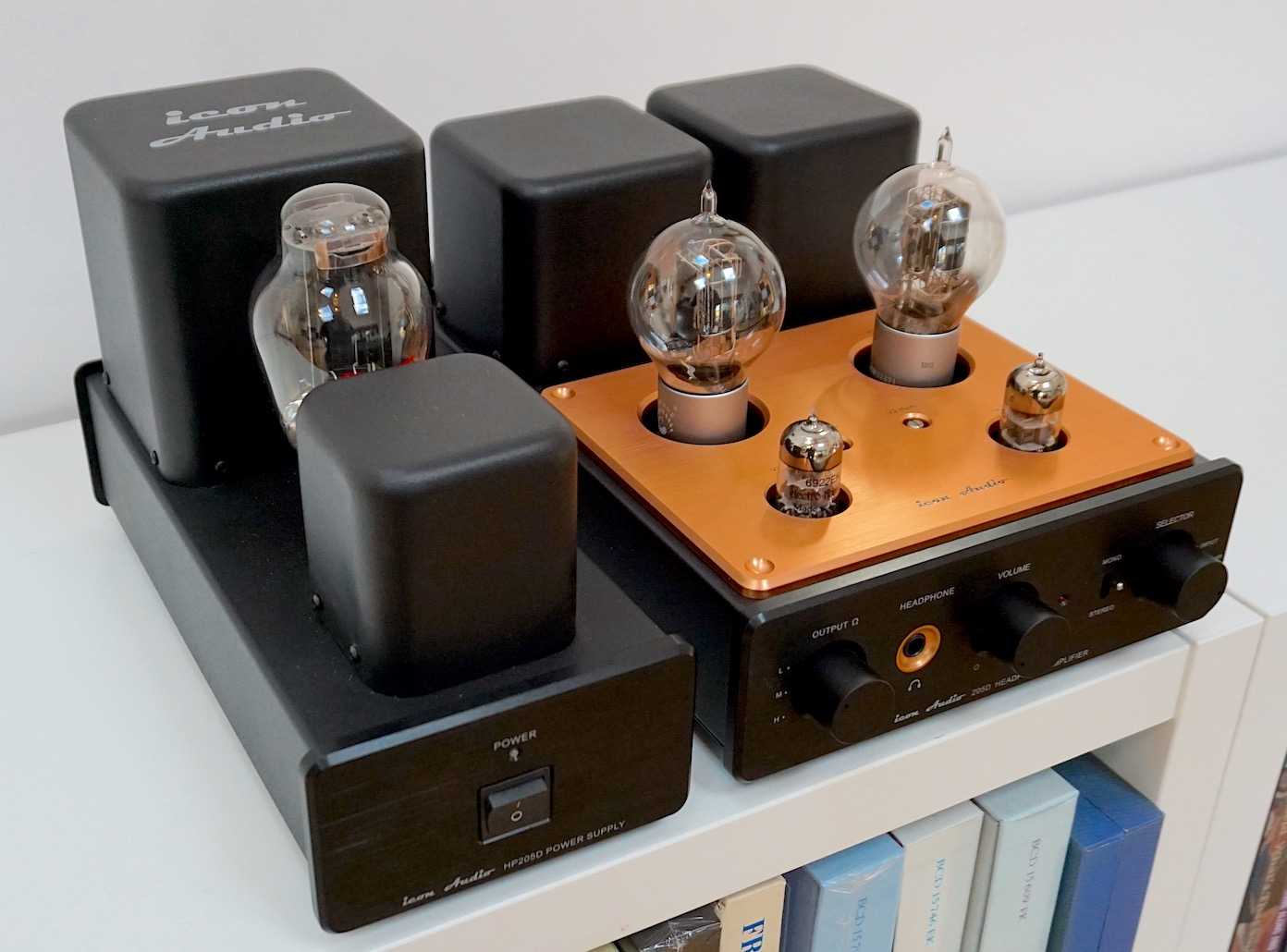 Offering a relatively large, two-box, headphone amplifier, Paul Rigby settles back and lights up a valve
This is a high-end, two box, valve-based headphone amplifier created by the UK outfit, Icon Audio that arrives in two main flavours and that's important because its reflected in the asking price.
You can either buy this one with 300B valves for £2,499 or with 205D replica valves for £2,999. Why the choice and why the price difference? We'll get to that. 
The HP205D is a looker. Beauty is, of course, in the eye of the beholder but for me? I'm on the verge of asking it out on a date.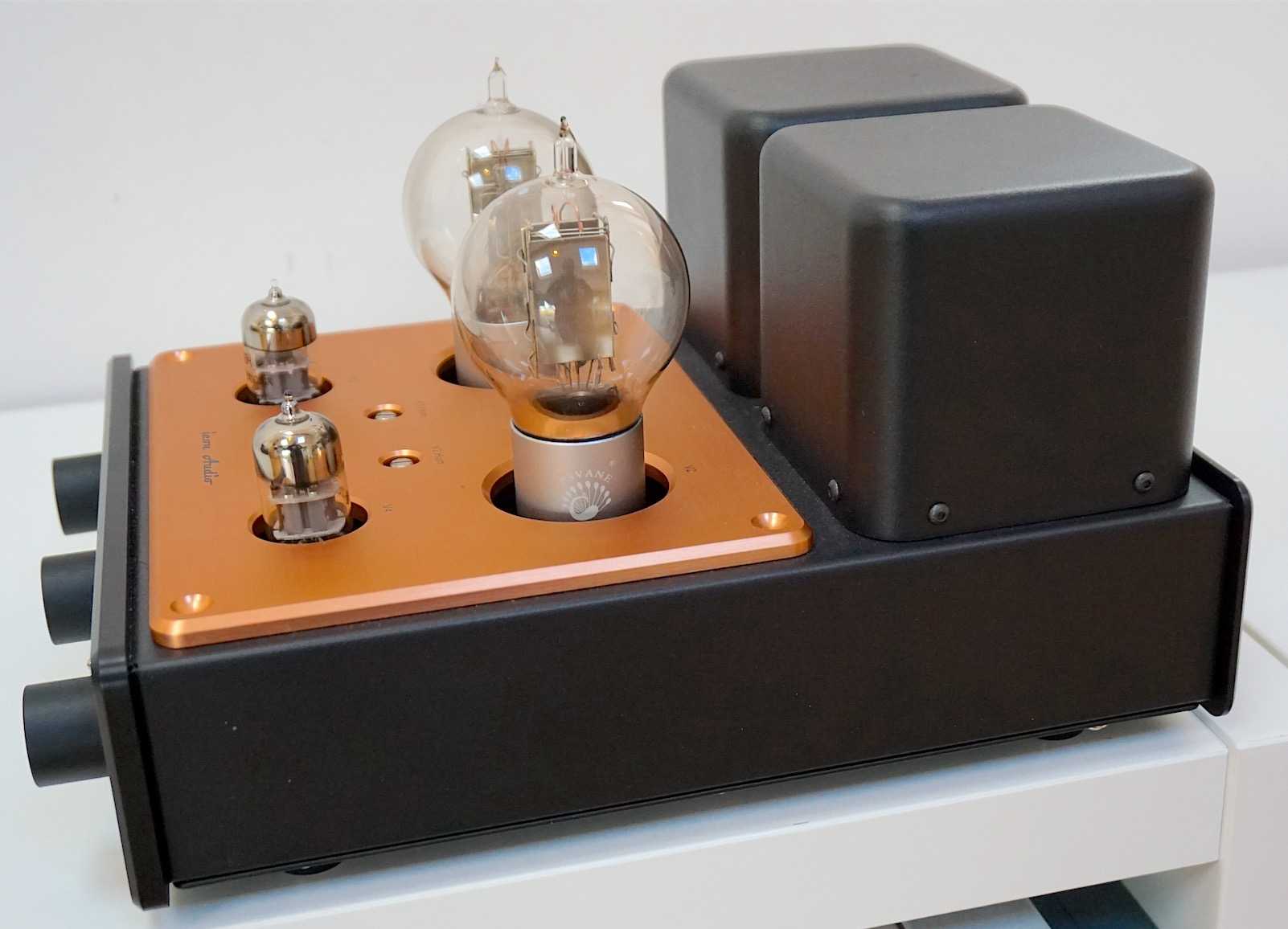 This is a strictly single-ended design. Why? According to Icon Audio, "This design over ran time-wise so I was not able to develop a balanced output and rather than rush a compromised design…" David Shaw, the main man at Icon Audio decided to stick with single-ended. Shaw was also concerned about the price point because balanced would have upped that price.
GOING INSIDE
This headphone amplifier is based on a simple, pure design. That is, there are no circuit boards inside these boxes, this is a hand-wired, point to point design with custom, hand-woven transformers and selected, over-sized resistors that features a Japanese ALPs volume pot and a Class A Triode circuit that matches headphones from 16 to 600 Ohms. Apparently you can also upgrade the standard capacitors and other parts of this amplifier too. Give the company a phone if you want to see that happen.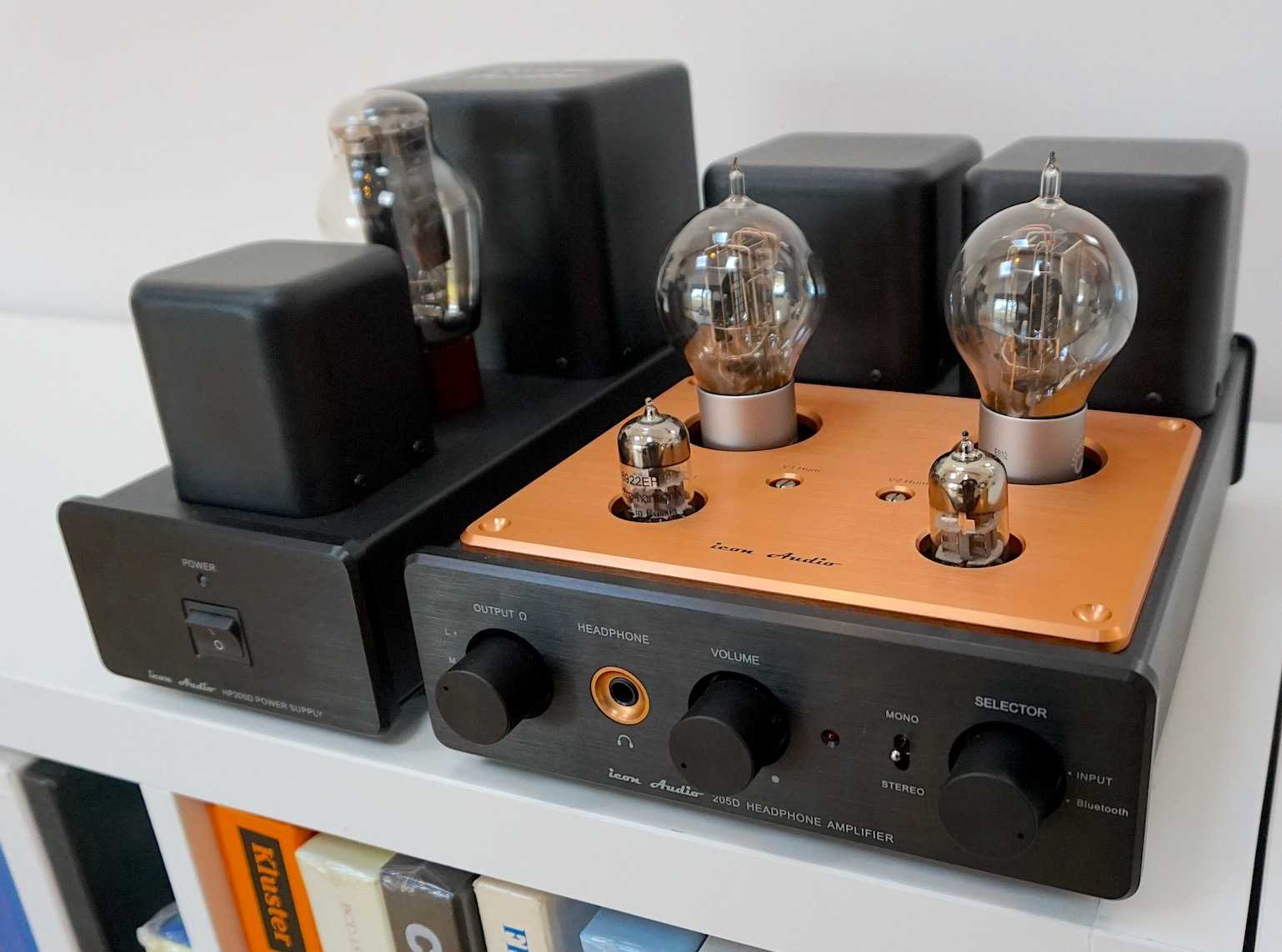 This pure design should help sound quality but the simple design will also certainly help servicing down the road. Repairing this headphone amplifier should not be a problem when age sets in. This two-box beast will last a long, long time, if you look after it. 
VALVE VARIANTS
As I noted at the beginning of this video, this amplifier arrives in two flavours. You can either run it from 300B valves which are pretty powerful for a headphone amplifier as you'd normally find them in a full-blown amplifier design but they should perform well here.
Alternatively, you can upgrade the 300B valves to 205D valves. 
The 205D directly heated triode valve is an old design originally designed by Western Electric. In fact, its thought that the very first amplifier produced by the venerable BBC, in 1922 was based on four 205s.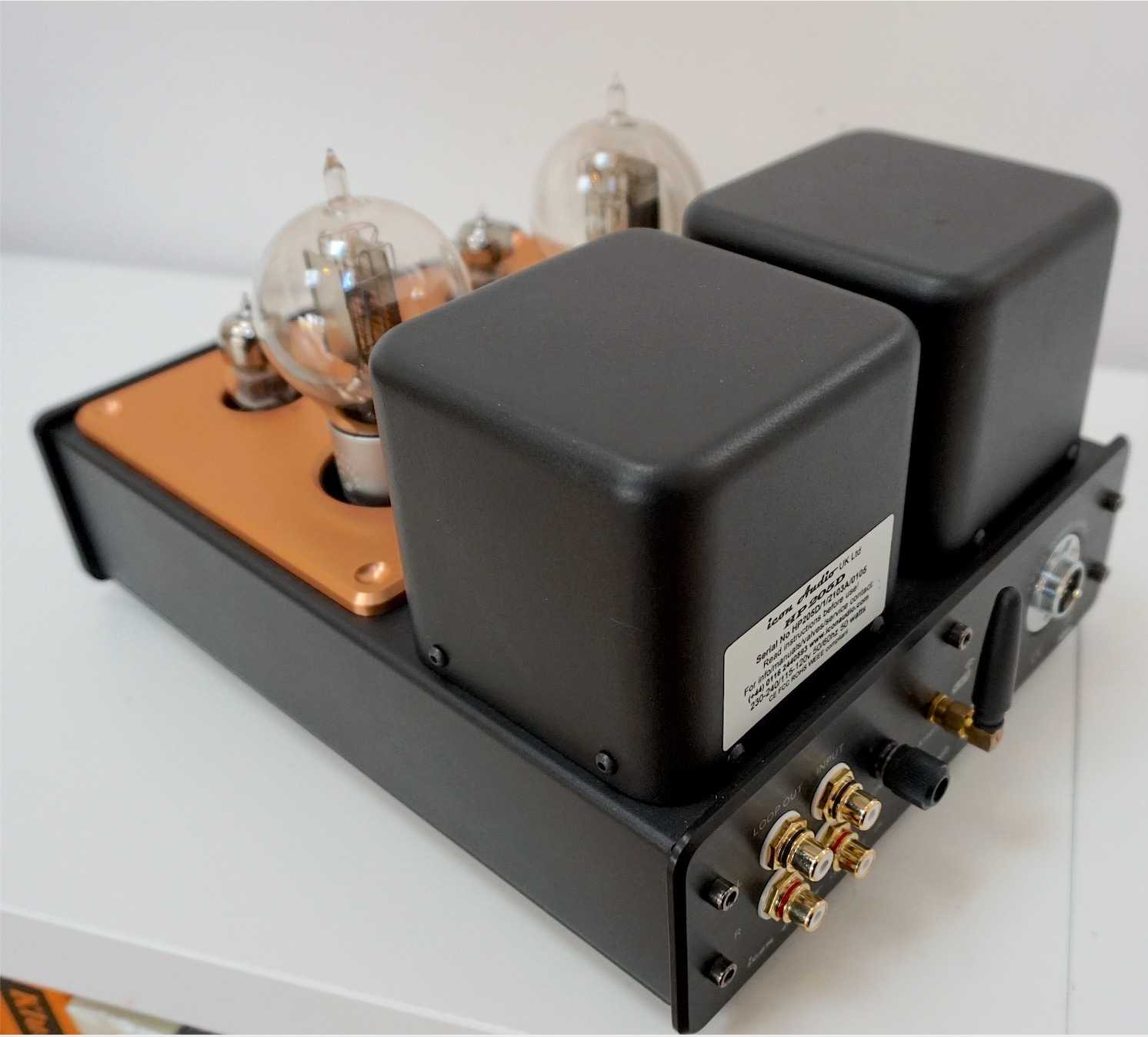 The 205D is special to this design because the entire amplifier was principally designed around the 205Ds. The 300B is there as a relatively low-cost option if money is tight and you want to upgrade to 205Ds later but to repeat, the heart of the basic design here, is the 205D valve. Hence, the name of this amplifier, of course.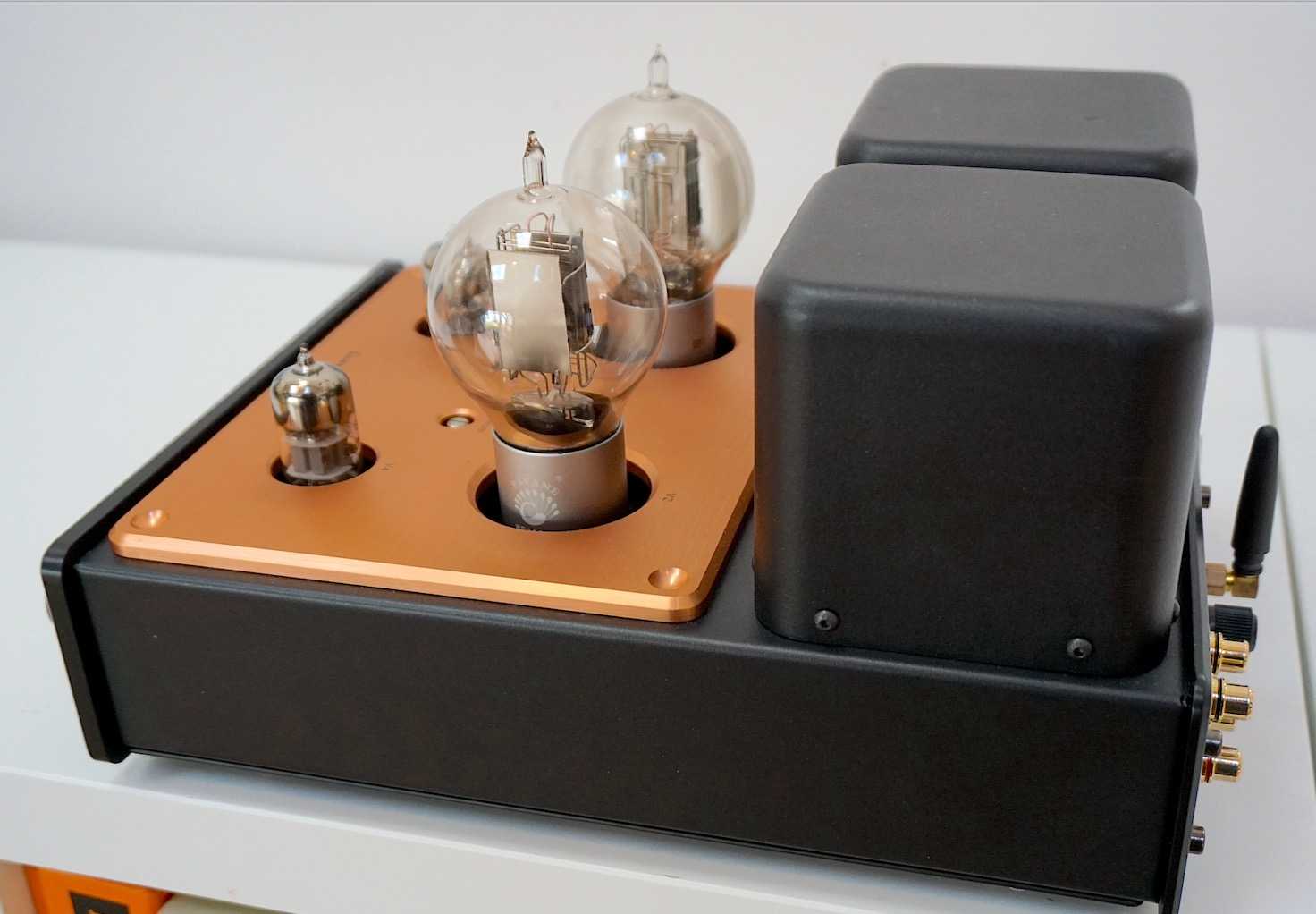 The HP205D also includes Bluetooth – which is an option that costs an extra £100 if you want that – which is a big thing for an Icon Audio product that tends to hold no truck with this new fangled digital nonsense. So, I'll be interested other how that pans out. 
SOUND QUALITY
To begin sound testing I ran with the 300B valve combo and decided to test the sound with a pair of decent, although not over expensive headphones. I used a pair of Sennheiser HD650 headphones.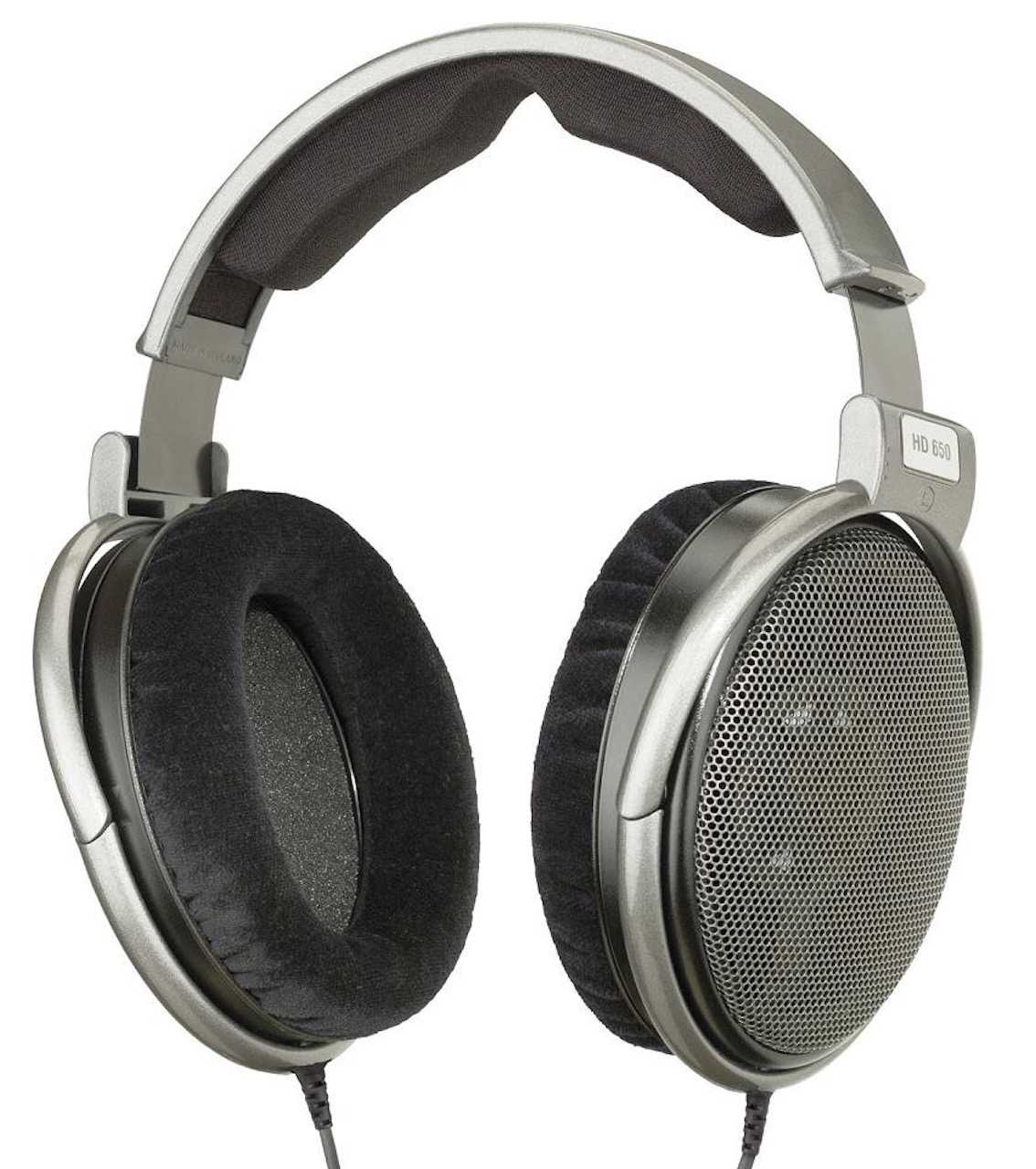 If you decide to buy this headphone amplifier then it's quite possible that your budget may be quite empty afterwards so a pair of swish headphones might be the subject of a later upgrade. Hence, the 650s may just be typical of the kind of headphones in ready use. 
I also wanted to find out if this head amp only performs with high-end headphones or if lower-priced models offer an appreciable sonic improvement.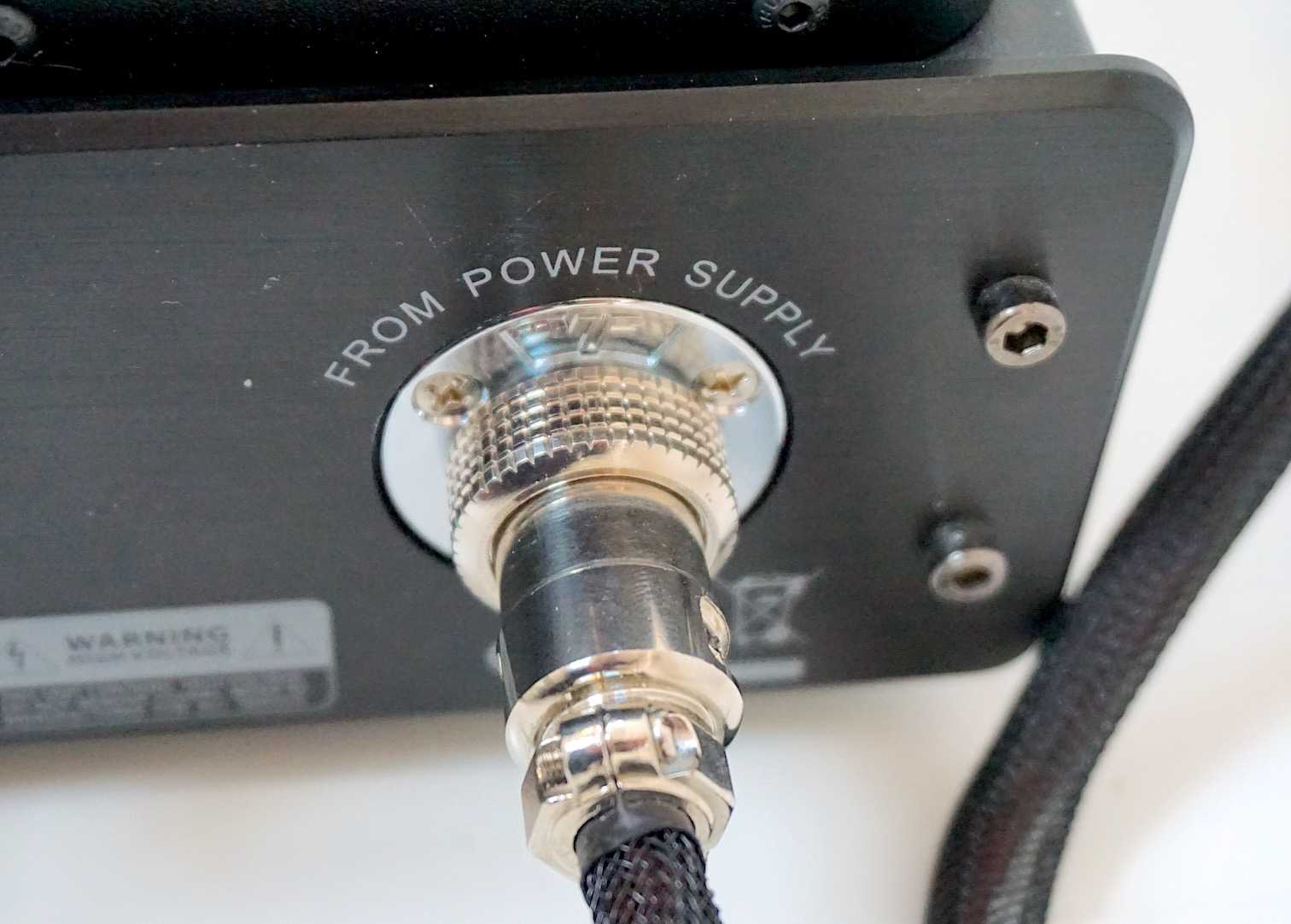 As for music? I started with CD and played a solo single from the Yardbirds' lead singer, Keith Relph. I chose the B-side from Relph's debut solo single from 1966, called Knowing. I played it from the Repertoire compilation, All the Fallen Angels: Solo Recordings & Collaborations 1965-1976. 
This beautifully uncommercial, mid-tempo, rather romantic psychedelic outing drapes the vocal in echo and is backed with drums, two acoustic guitars – one of which is relatively close miked, what sounds like an oboe and bass. 
FIRST IMPRESSIONS?
The sound offered a full, rich, expansive and yet detailed presentation. Bass was an immediate headline. Bass was big, over-flowing and quite lush. It gave the music a sense of power, that is the potential of power even if this track wasn't the sort to hit my ears, all guns blazing. This track sounded like there was heaps of energy in reserve. This meant that the entire sound oozed confidence. It was assured and full of self-belief.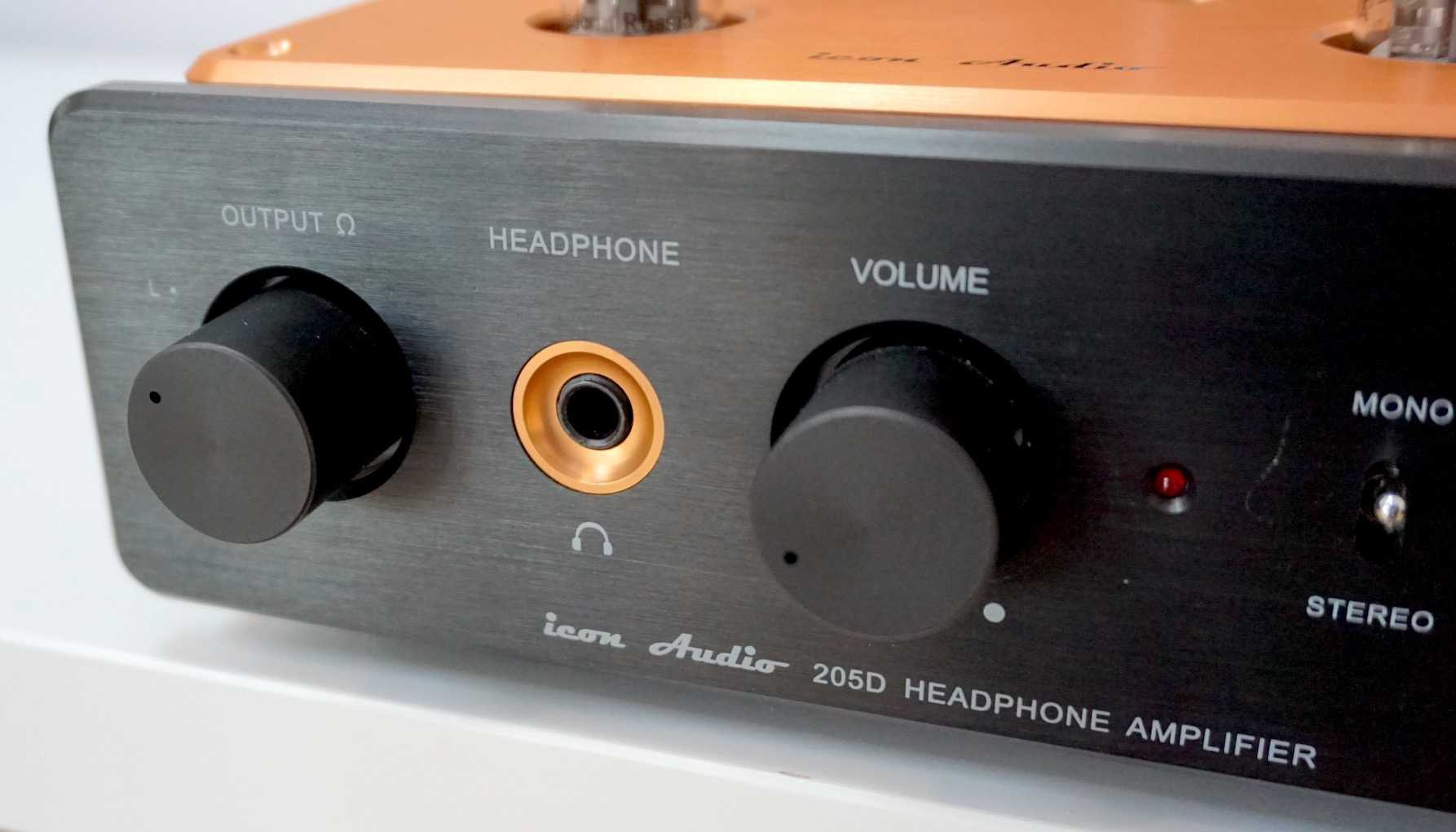 Tonal realism was excellent too. That oboe sound which snuggled into the rear of mix provided a reedy rendition while the excellent transparency was highlighted by one of the acoustic guitars, again at the rear of the mix. The slow strumming from this guitar was detailed and focused.
HEADPHONE CHANGE
I upped the headphone quality by changing the HD650s with more expensive HD800s. And well, blimey, the added capacity of the HP205D showed how serious this headphone amplifier really is – the amount of overall focus shot up and the clarity along with it. The vocal, the acoustic guitars, the lot increased 100% in terms of detail.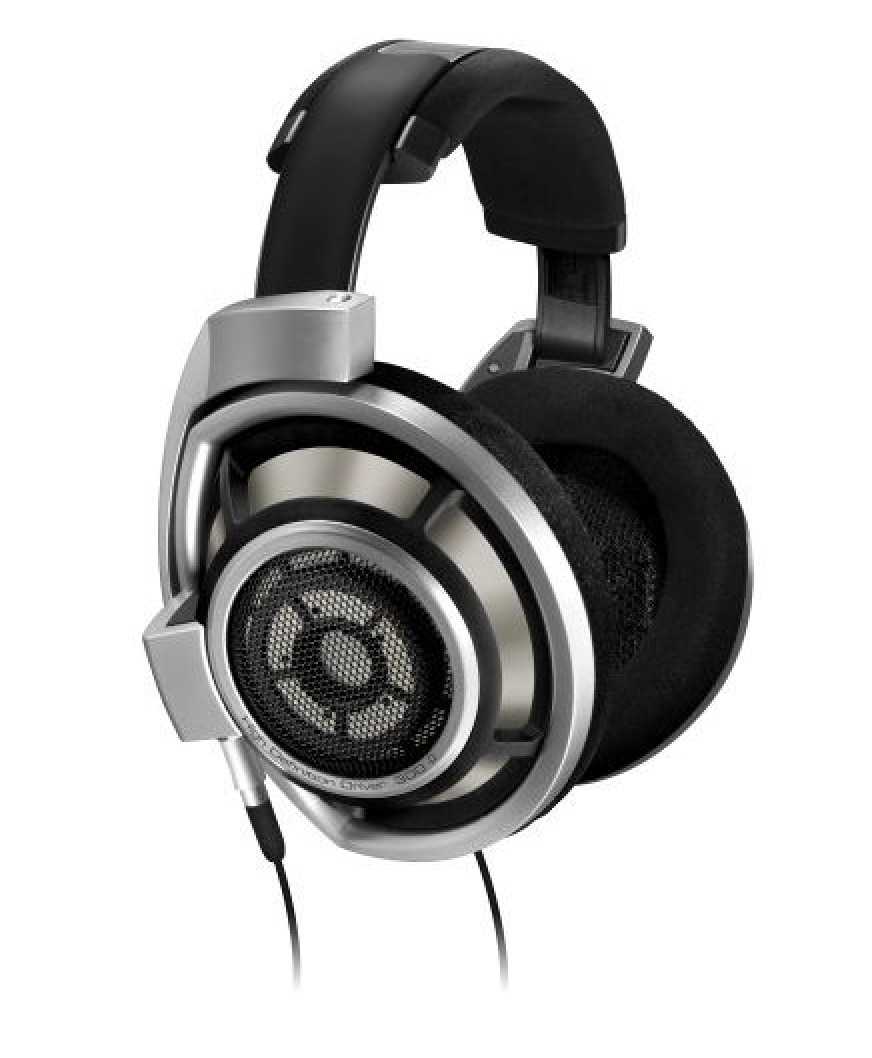 Sure, the 800 series is a better class of headphones but the Icon Audio head amp really allowed it to fly in the first place.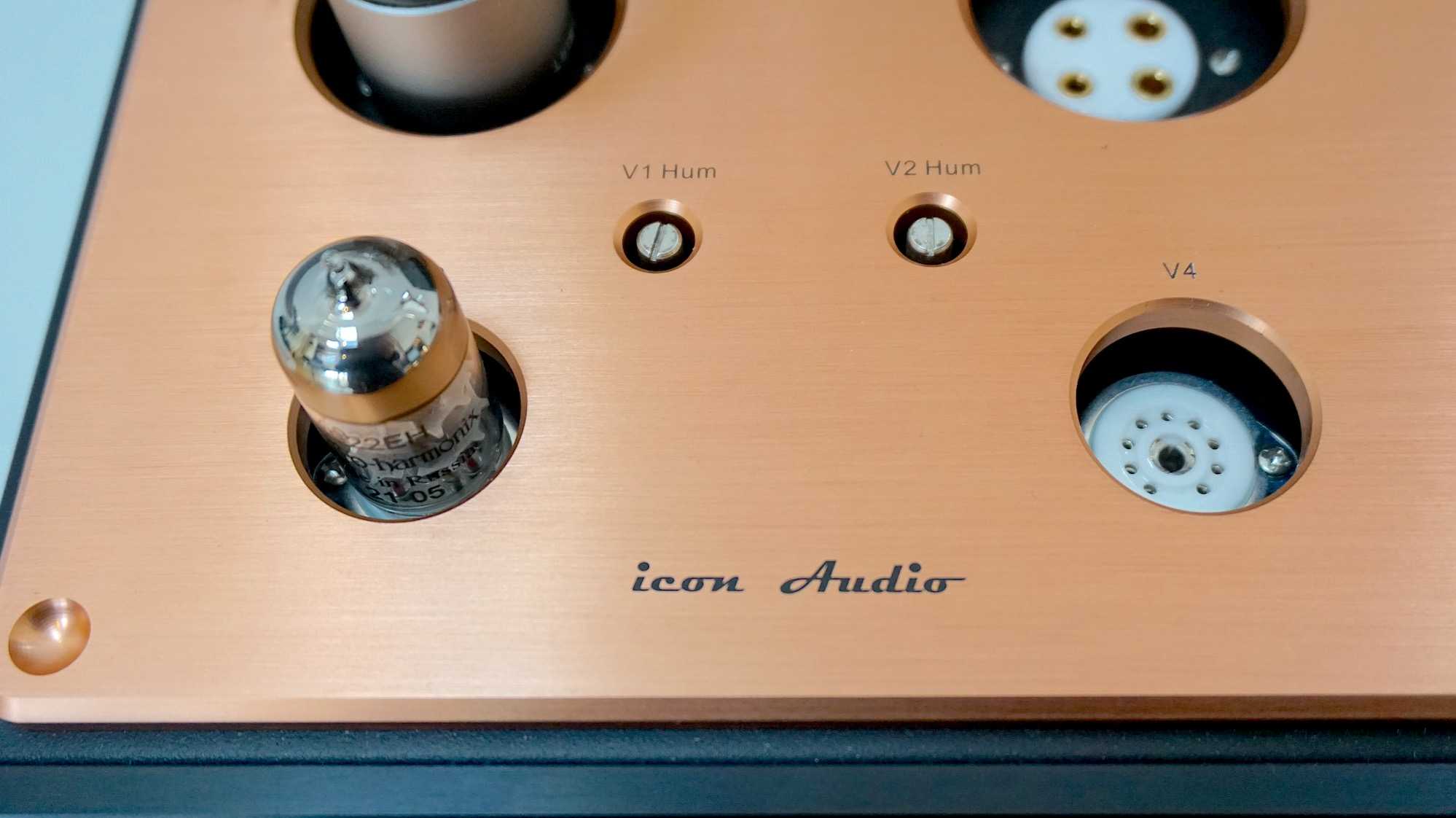 Guitar strums were beautifully rendered, the metallic nature of the strings were wonderfully conveyed here. The amount of space in and around the instruments was also bought more into the picture now. The space and air around the performance was a factor now. Again, the sheer clarity of the presentation was quite startling.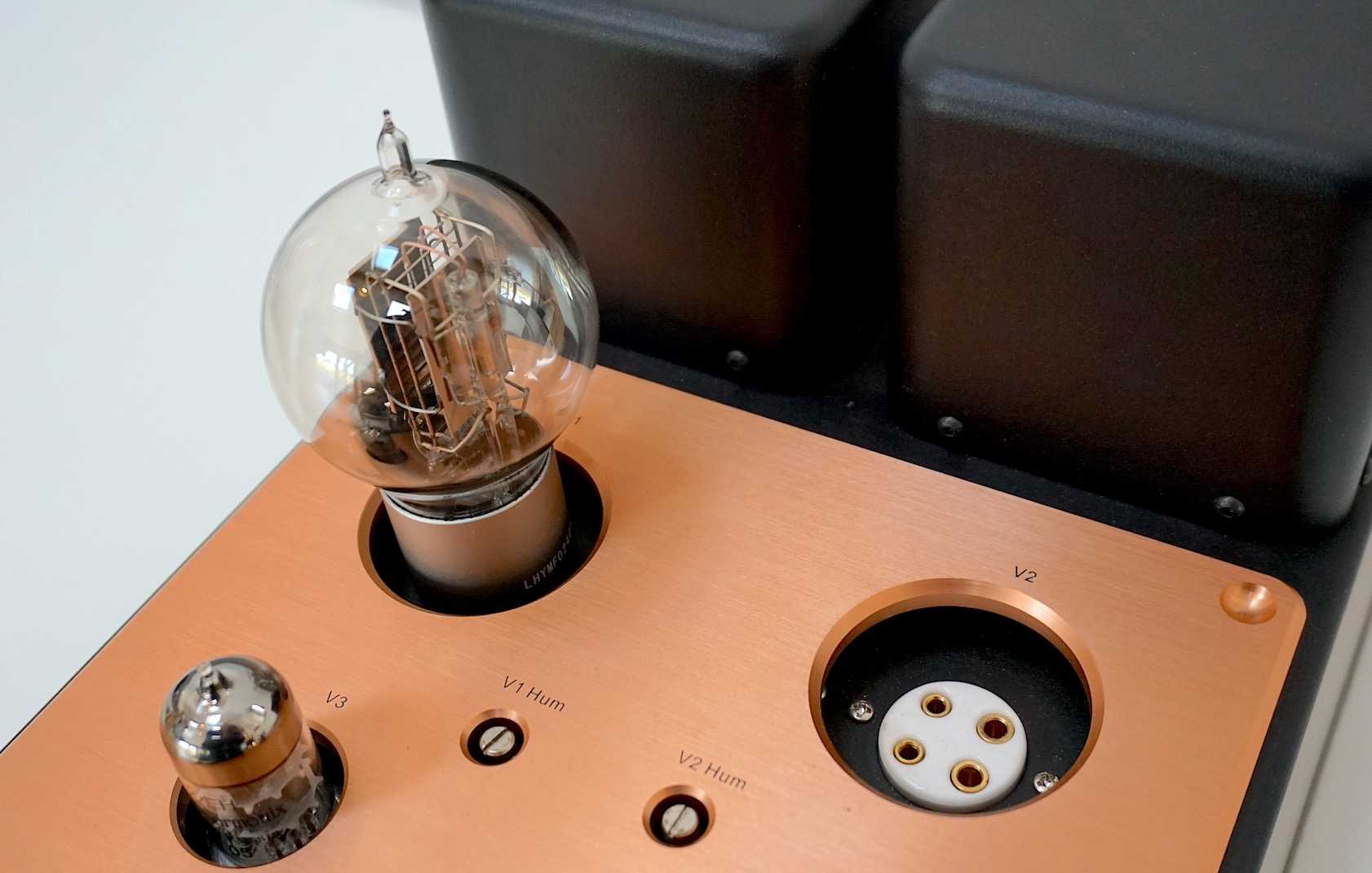 I then played Eyde Gorme's Spanish-language track, Vereda Tropical. This song offered a husky vocal from Gorme which the HP205D tracked easily and effectively, adding a touch of the sensual to the delivery, easily conveying the sense of passion from the performance.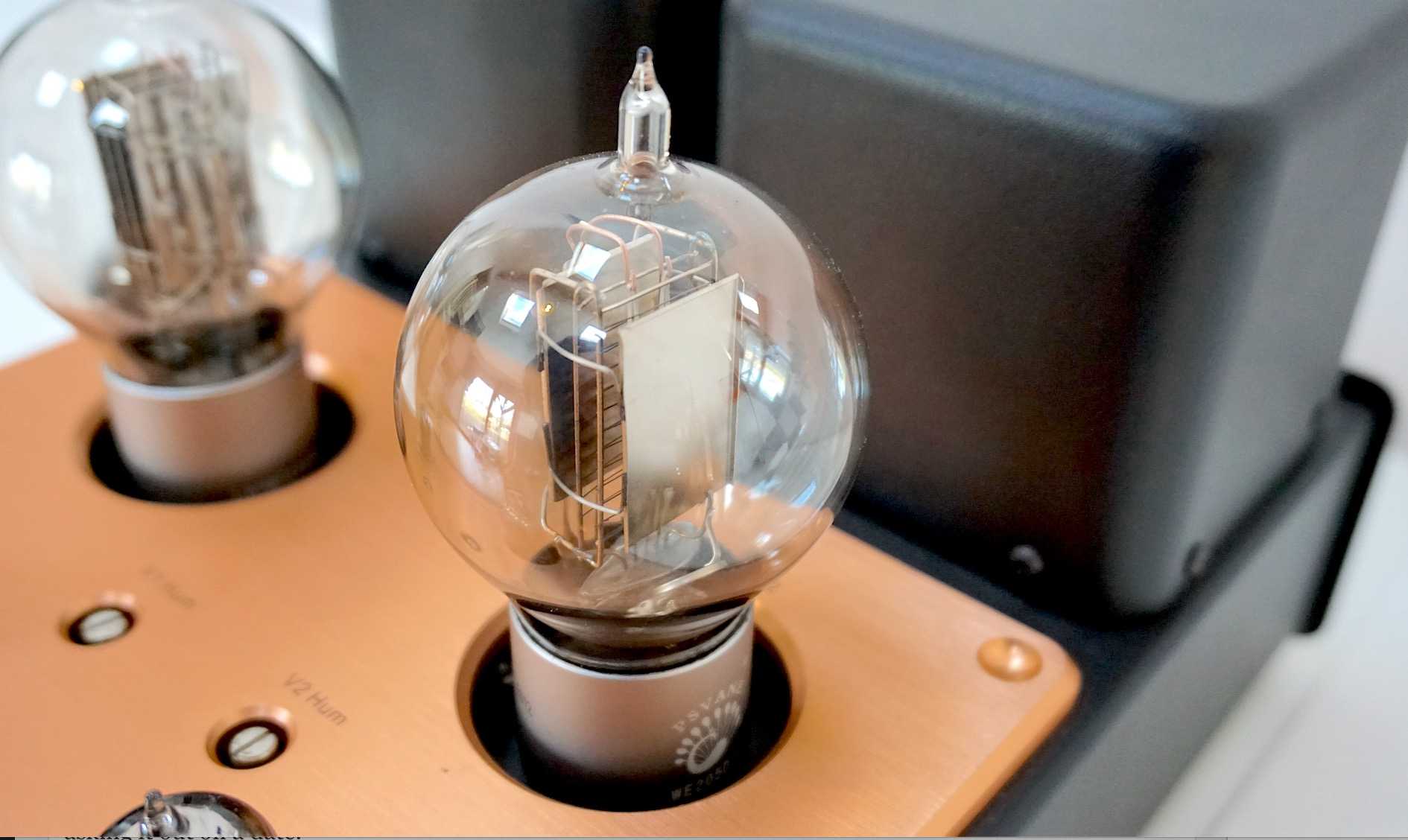 The backing percussion and Spanish guitars spread themselves over the wide soundstage offering a wide bank of sumptuous detail. 
ROLLIN' ROLLIN' ROLLIN'…
So far so good then. As I say, there is one trick up the HP205D's sleeve that threatens to further enhance performance. That is, the commonly referred to tweak called Tube Rolling. That is, removing a set of default valves (or tubes for my American friends) for different valve models to hopefully improve the overall sound.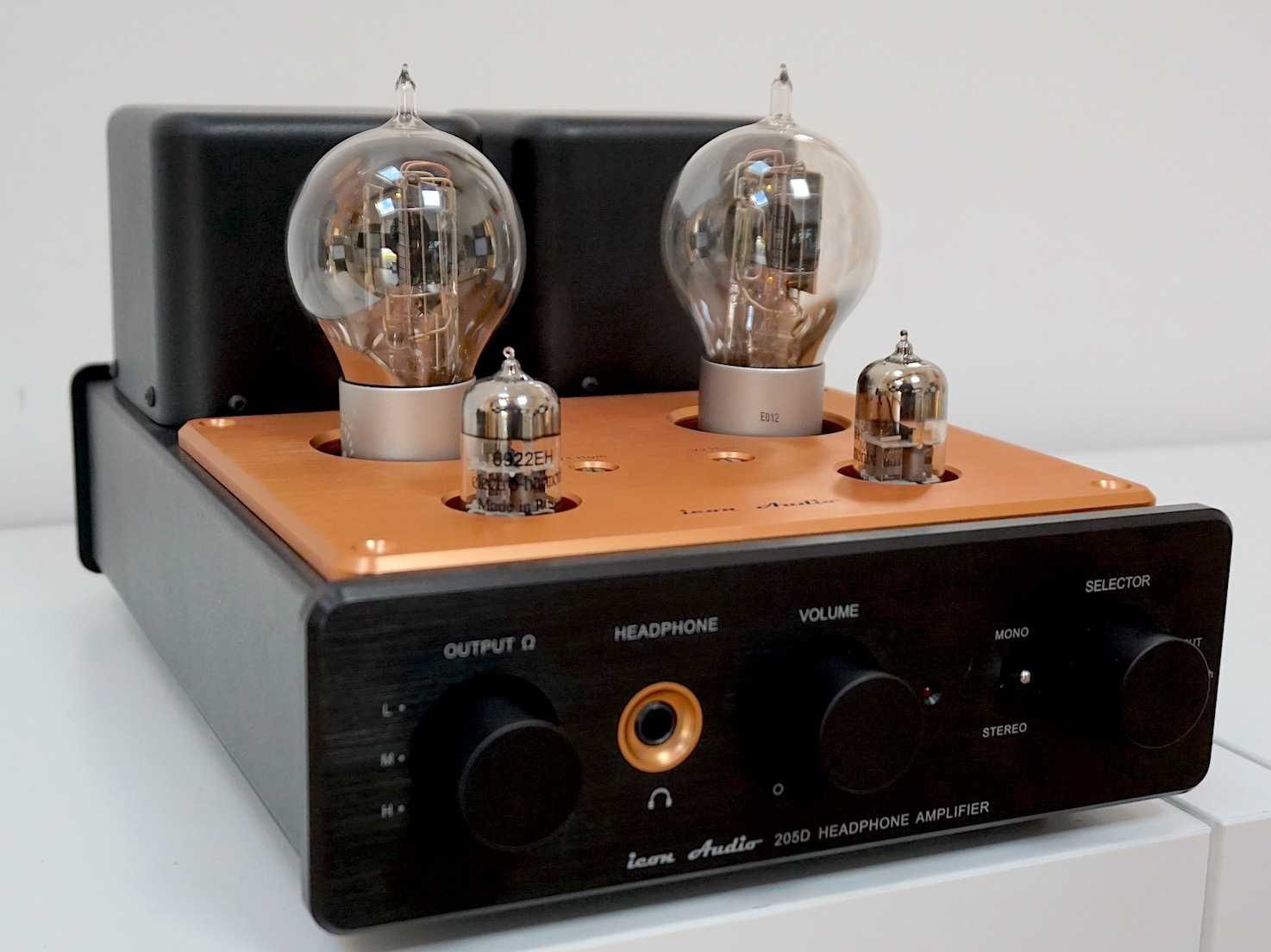 That's what I did here – with the help of Icon Audio, of course – replacing all four valves with those 205D-based valves I mentioned earlier. 
I then returned to Keith Relph. The comments I gave above for the mids and treble? Run that by your eyes again and +1 the whole thing. Basically, in treble and midrange terms, what the 205Ds were able to do was to give you all the good stuff and then some. It pushed the clarity further down the road, it extended the dynamic reach around the upper mids, it added to the detail and the clarity.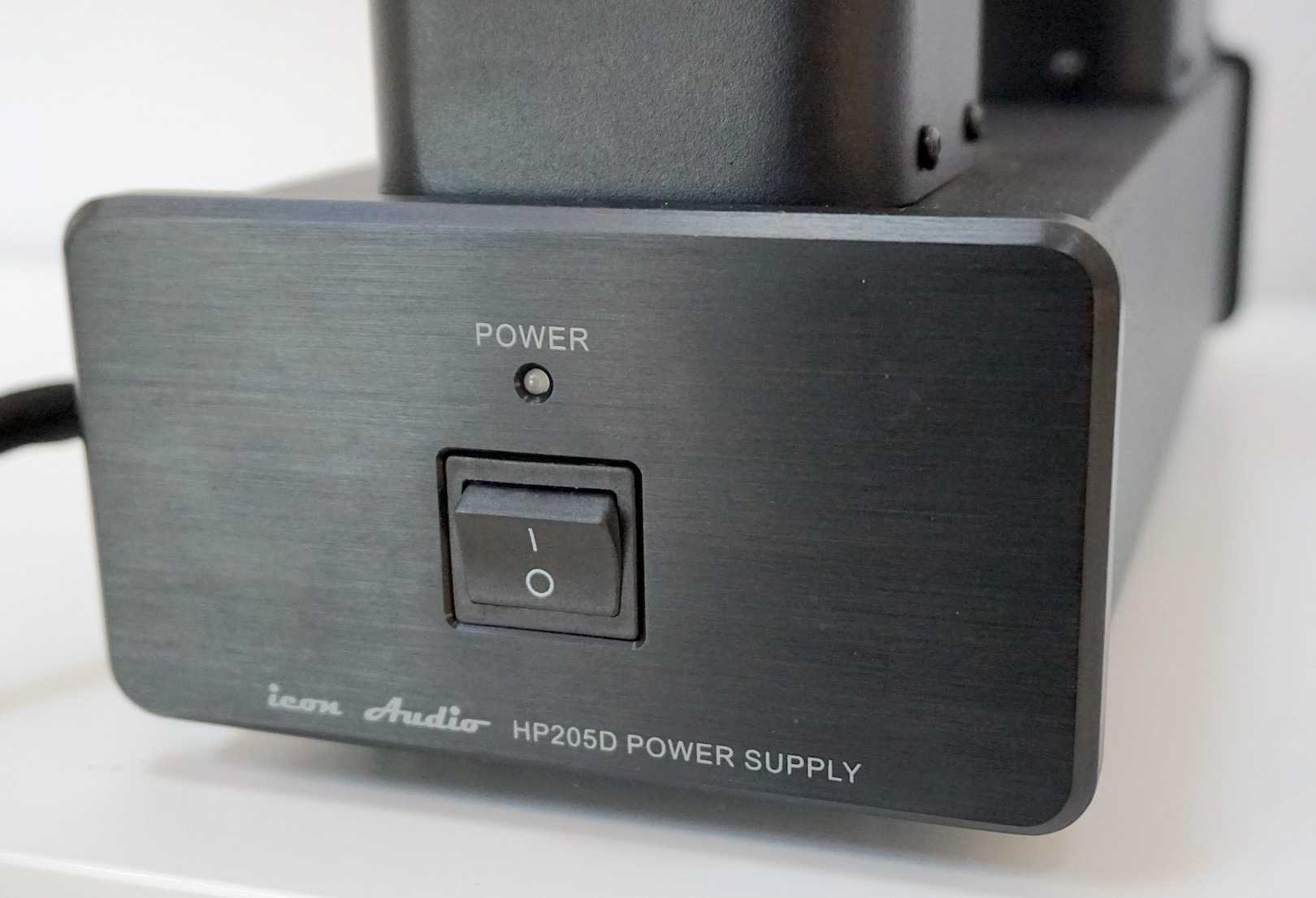 For bass? Well that needs a tad more explanation because the power was still there, the weight wasn't quite as weighty but there was more focus now. Bass was tighter, leaner but without losing power. The agility of bass was now enhanced. Bass was nimble now whereas bass could be very massy via the 300B valves. We're talking degrees here of course but the differences are there. 
Via the vinyl-driven Eydie Gorme track, I noted Gorme's voice was slightly clearer with the 205Ds, tonally a little purer while there appeared to be a greater degree of reverb around the percussion. 
On a general note, the 205Ds were also a quieter during operation. There was a minimal hum around the 300Bs that never impinged on the performance so there's nothing to worry about but if you listened through headphones when not playing music? The 205s appeared to offer a slightly lower noise floor. 
BLUETOOTH
Finally, I tried the included Bluetooth option (although optional, when you buy). For Icon Audio, adding Bluetooth is quite startling. It's a bit like finding furry dice dangling above the dashboard in a Rolls Royce. It takes you back a bit. Icon Audio is such a classic, traditionalist and straight-ahead company that finding Bluetooth in one of its components take a bit of getting used to. What would mother say?
Even so, I hooked my Astell&Kern Kann Alpha to it and played a few ditties.  
To begin, when changing the source button to Bluetooth, the HP205D plays a little song! Cheeky. 
I played a selection of The Doves, Tom Waits and Miles Davis and was mightily impressed. Firstly because Bluetooth here supports LDAC (hurrah!) but with that codec the playback is free of booming bass, pinched treble and constricted bass. This flavour of Bluetooth will be of interest to anyone who appreciates sound quality. Sure it ain't perfect, Bluetooth just isn't. Bluetooth is compromised and has a way to go but with LDAC it has made huge strides towards a sound that I for one find acceptable. And believe me, there was a time when I never thought Bluetooth would ever reach 'acceptable'. For the HP205D then? Bluetooth passes the test.
CONCLUSION
This is a mighty headphone amplifier. Sure, its not cheap but believe it or not, money doesn't automatically buy sound quality, it just gives you a larger build budget. There's still lots of work to do to turn that hard cash into great sound quality and that's what we've got here.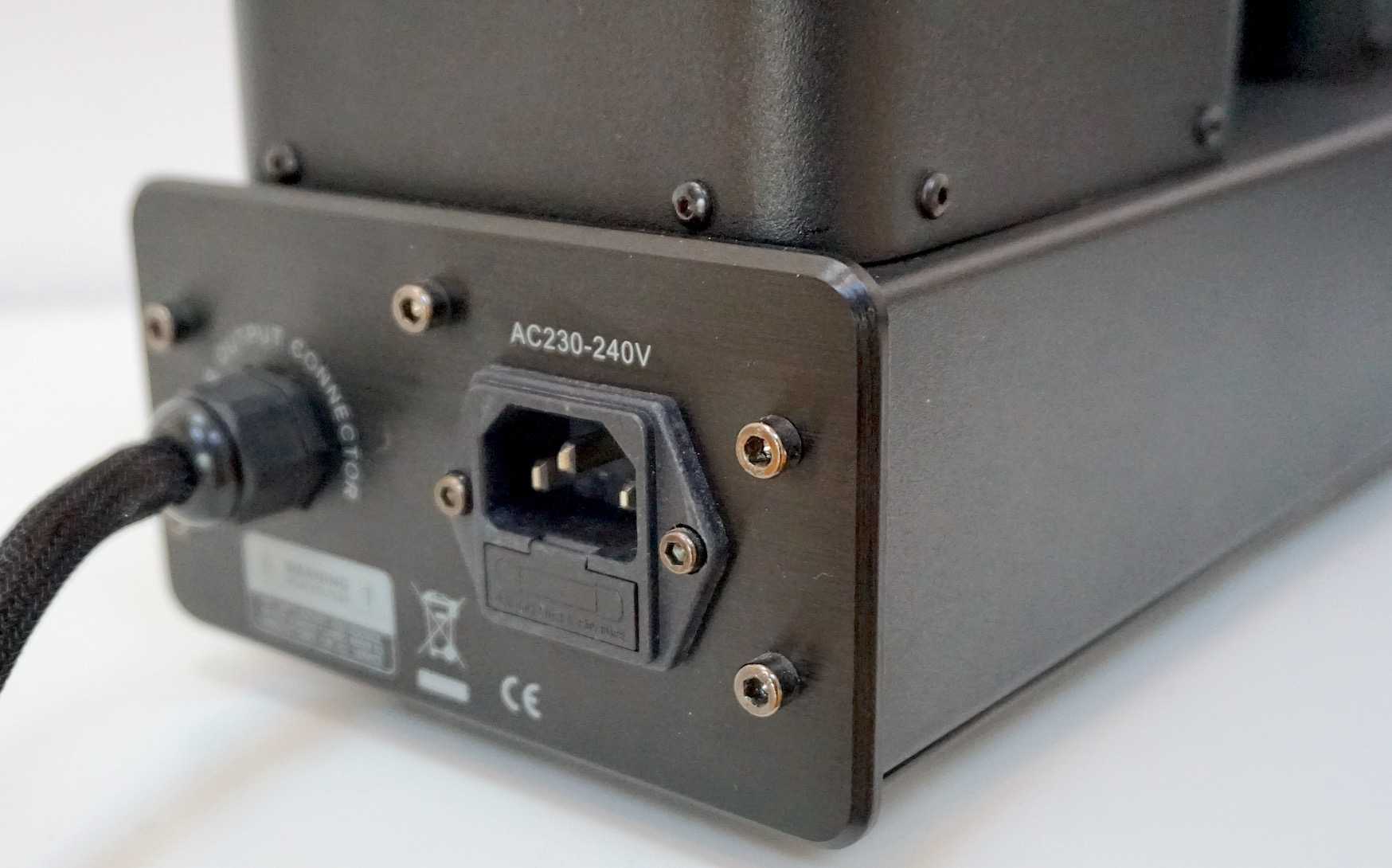 My one criticism of this product? There's no balanced option. No sockets for balanced – preferably Pentaconn – headphones at the front and no balanced sockets at the back but look, while it would have been nice, its not a dealbreaker for me at least because there's still so much to love here. 
This single-ended machine offers great sound quality: focused mids, meaty bass, delicate treble, transparency, broad soundstage…the lot. 
Add the flexibility of being able to upgrade the valves themselves when you have the extra cash plus the capacitors and more if you want that too plus the fact that you can discuss all of this with real people who actually pick up the phone when you want to talk to them and will help you tweak and modify to your heart's content and you have a superb headphone amplifier package here.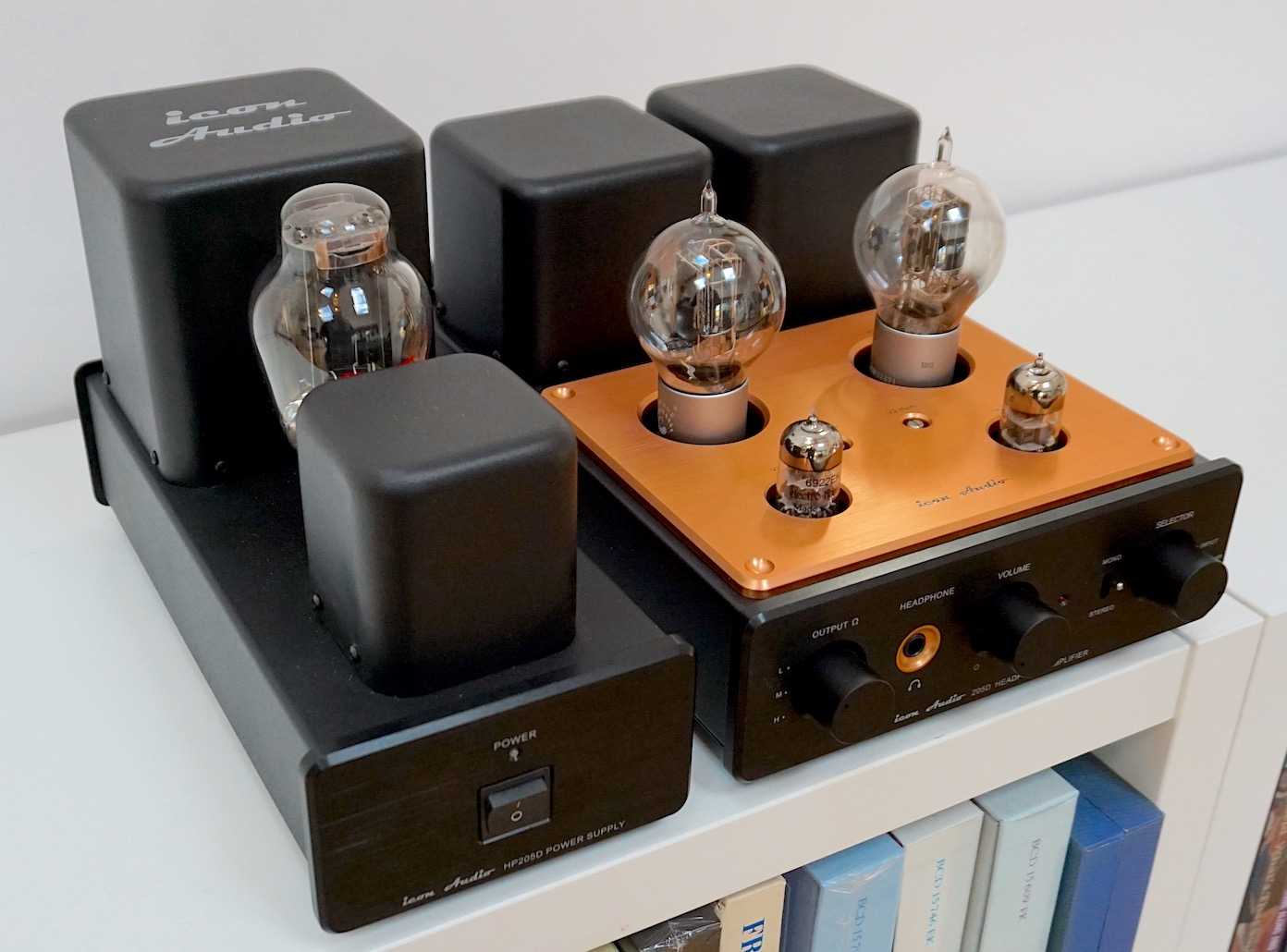 The Icon Audio HP205D offers stunning good looks, it provides a thoughtful and intelligent design and it sounds excellent. In short? If you will allow me to hit you with an English perspective for a moment? It's terribly, terribly, wonderful.    
---
ICON AUDIO HP205D HEADPHONE AMPLIFIER
Prices: 
HP205D Electro Harmonix 300B: £2,499
HP205D Psvane 205D WE Replicas: £2,999
Full music 274B/n – Add £165
Optional Bluetooth – Add £100
---
GOOD: balanced midrange, insightful treble, strong yet lean bass, 250 valve upgrade, Bluetooth performance
BAD: no balanced features
RATING: 8
---
REFERENCE
Origin Live Sovereign turntable Origin Live Enterprise 12″ arm
Van Den Hul Crimson XGW Stradivarius Cartridge
Icon PS3 phono amplifier
Audiolab 6000CDT CD Transport
Benchmark DAC
Aesthetix Calypso pre-amp
Icon Audio MB845 Mk.II Monoblock Amplifiers
Quad ESL-57 Speakers with One Thing mod
Blue Horizon Professional Rack System
Harmonic Resolution Systems Noise Reduction Components
Air Audio AC-2K Balanced Transformer